Refresh Your Home For Fall With These Insta-Approved Design Tips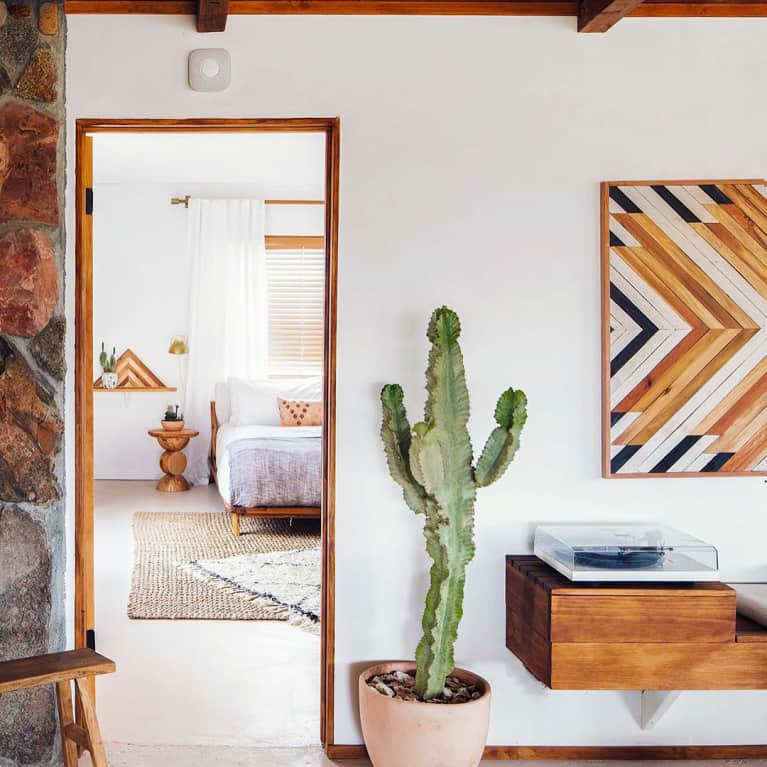 Fall is in the air, and it's time to stuff the seashells you collected this summer in a drawer and swap them for candles, rugs, and cozy socks. These design tweaks straight from a few Insta-famous homeowners will help you fully unwind into the season. Check out their spaces on mbg's Holistic Home Tour series, snag some of their tips, and get excited for the smell of woody incense, fresh flowers—and maybe a touch of pumpkin spice.
1. Put your rugs and thicker blankets on display.
For Anna Margaret and her family, fall means (begrudgingly) prepping their colorful A-frame cabin for Portland's rainy season. "I like to start by putting flannel sheets on all the beds, swapping my lighter throw blankets with fuzzier ones. Time to get cozy and enjoy more family time by the fireplace!" she says.
Over at Sara Combs' nature-inspired Joshua Tree House, a sizable stack of blankets appears on a living room shelf for guests: "Not only do they add a lot of warmth and texture to our home, but they're so cozy and practical. We love having enough blankets stacked up so that when friends come over there's one for everyone."
On top of thicker fuzzy blankets, Kate Chilver lays down more rugs in her plant-filled Essex home—two in her family's kitchen and one extra in their dining room.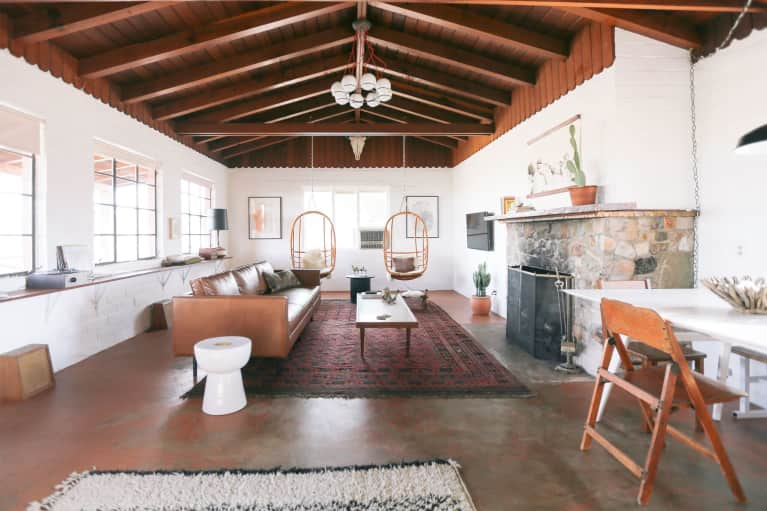 2. Incorporate new scents.
For Sara Toufali, turning her boho LA apartment into cozy fall sanctuary means stocking up on candles with yummy scents like spiced apple or cinnamon. Friederike Weid uses incense sticks or diffusers for a similarly sensory vibe in her studio in Germany. "I always recommend to change the scents with the seasons," she tells mbg. Manon Hanssen prefers lighting up her canal-side Amsterdam home with Himalayan salt lamps to clear the air for Autumn.
3. Go for a warmer color scheme.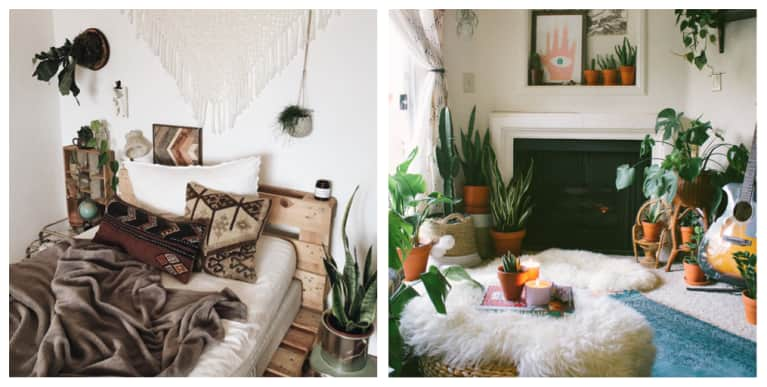 "The right colors and textures can give your home a completely different look," advises Weid. "I would choose earthy and warm tones like taupe, dark green, mustard yellow, and rust red." Toufali introduces a fall palette of burgundy, warm orange, and cream with a bouquet of flowers. Margaret is partial to sunflowers and chrysanthemums on the dining room table.
4. Give your houseplants some extra love.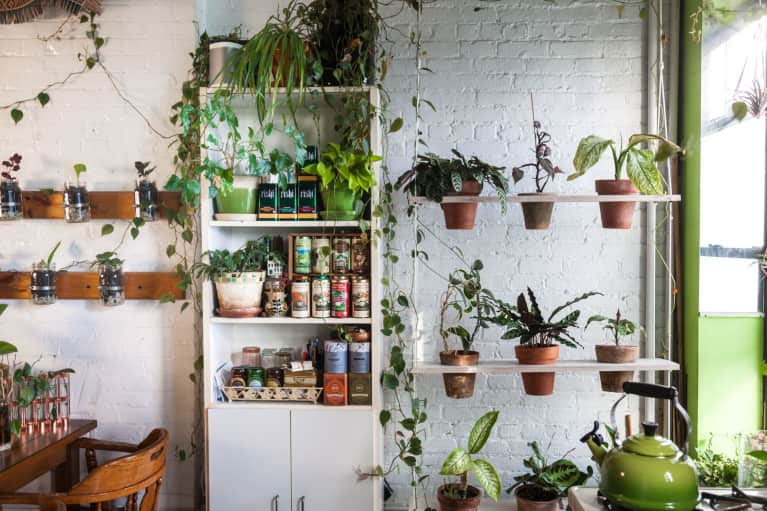 When autumn is on its way, Chilver is quick to think about her houseplants, since the shorter and colder days can throw them for a loop. "I get down a set of vintage tables I have in the loft and move my plants from drafty windows. This way, they soak up as much sun as possible but still keep warm," she says. Summer Rayne Oakes—an environmentalist whose NYC apartment is filled with over 600 plant friends—uses fall as a time to shine an (artificial) light on her greenery: "I'll bring out fake-flame candles, tea lights, and larger candles to create a sensually Zen atmosphere. I like to put the flameless candles between my plants because they flicker against the leaves at night creating a most beautiful aura, and I don't have to worry about the leaves burning!"
5. Add some outdoor elements.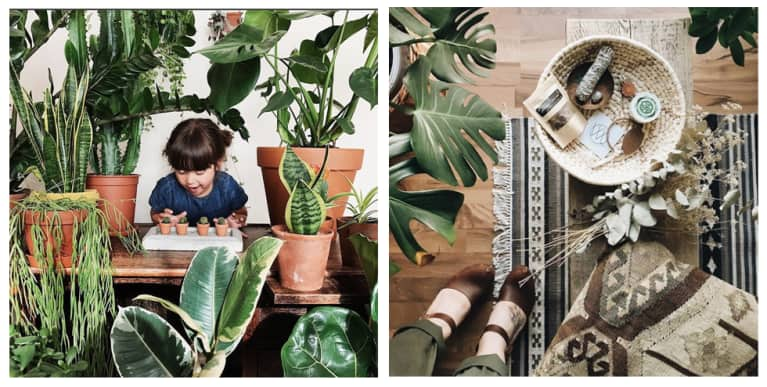 Before the weather gets too cold, take the opportunity to forage outside for some natural materials to display. Weid goes for bare branches and pinecones, displaying them in brown glass vases and bottles.
Chilver is definitely on to something when she says, "One last thing: It isn't truly autumn until I have purchased a pair of slippers for every family member!"
Peek around all of these homes and more with mbg's home tour series. Warning: May inspire a total-home revamp.