The Right Time Of Day To Take Hemp Depending On Your Needs—Docs Weigh In
mbg Spirituality & Relationships Writer
By Sarah Regan
mbg Spirituality & Relationships Writer
Sarah Regan is a Spirituality & Relationships Writer, and a registered yoga instructor. She received her bachelor's in broadcasting and mass communication from SUNY Oswego, and lives in Buffalo, New York.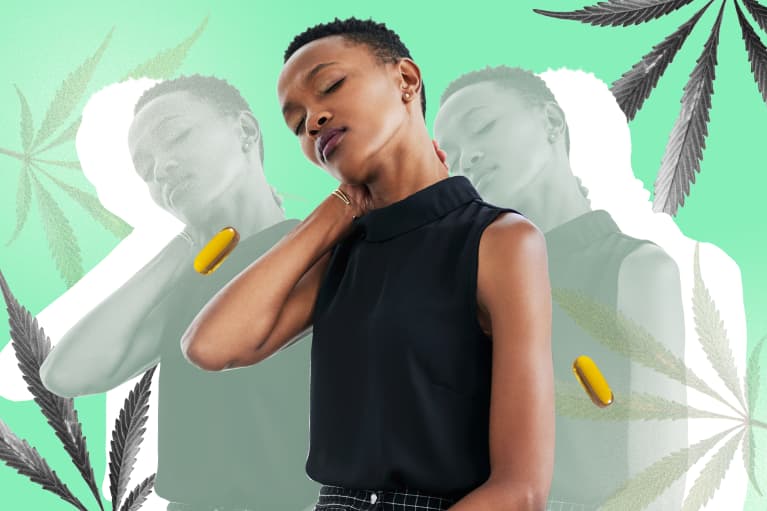 Last updated on July 9, 2020
If you're taking it for better sleep.
If you're looking to unwind before bed and improve the quality of your sleep, board-certified practitioner of family medicine Rob Rountree, M.D., recommends taking hemp about one hour before bedtime. This gives its beneficial phytocannabinoids some time to interact with your endocannabinoid system, also called the master regulatory system, and bring your body back into balance.* Functional medicine gynecologist Wendie Trubow, M.D., MBA, echoes this advice, noting, "if you're taking it to assist with sleep or anxiety related to sleep, then nighttime before bed is best."
If you're taking it for stress or anxiousness.
If you tend to feel stressed right when you wake up in the morning, that's when you should be turning to the product (as well as trying out some breathwork and gratitude practices to try to get to the root of your anxiousness).*
Physician Bindiya Gandhi, M.D., adds that if your anxiousness pervades throughout the day, you'll want to note when it feels the strongest. Is it correlated to any particular task or time frame, like before meetings or after checking emails? That's valuable information and it can inform how you handle those stressors. Taking hemp before those tasks isn't a bad idea, as long as it doesn't make you sleepy or make it difficult to focus.* It shouldn't because by nature, hemp has a very low THC count and isn't associated with the "high" of other cannabis products.*
If you're taking it for chronic pain.
The supplement can also aid in chronic pain, thanks to the way hemp quells inflammation.* "I recommend it to people who are dealing with chronic pain," Gandhi says, "so they may need it during the day if their pain is flaring."
All in all, supplementing isn't one-size-fits-all, and it may take some experimenting to figure out which time of day works best for you. As Rountree notes, "It can be taken anytime" and "really depends on what the person is using it for." You can also take hemp and CBD a few times a day, Trubow adds, "so that's helpful for people—although two to three times is usually enough." Remember to start slow and build up from there as needed.