5 Essential Oils That Can Help Clean Your Home's Air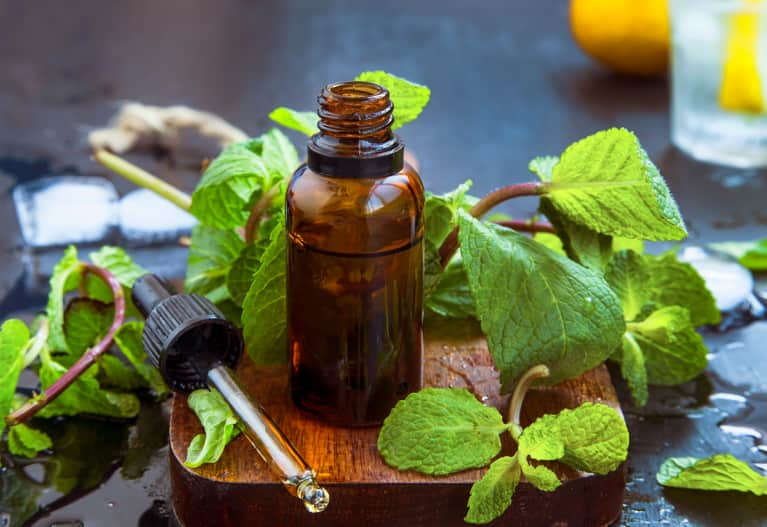 Last updated on July 31, 2020
"Tea tree essential oils have an affinity for the respiratory system and have been clinically shown to kill the airborne flu virus," says aromatherapist and ayurveda specialist Leigh Winters.
"Lemongrass and cinnamon bark are known to be a tad too strong to use in high dosages for DIY skin care products, but they work wonders on battling bacteria in the air," Winters adds.
3. Pine, spruce, and fir.
Cary Caster, a botanist and founder of essential oil line 21 Drops, also points to conifer oils like pine, spruce, and fir since they contain pinene, a chemical compound with well-documented antibacterial properties. "These oils are particularly great to help clear and support the lungs, which is our first line of defense against airborne bacteria. They also help to make the house smell like the winter season with their earthy scents," she says.
"Sweet orange, lemon, and grapefruit essential oils are all antimicrobial and destroy airborne germs with their high levels of limonene," explains Caster. "These citrus oils are also highly beneficial to the liver and lymphatic systems, which makes them a double bonus for cleansing the blood of toxins."
If you're looking to clear the air at home or work, consider investing in a diffuser. "Diffusing essential oils is a surefire way to purify the air—within a certain limit," says Winters. While you shouldn't count on them to completely get rid of peskier viruses, bacteria, or smoke in the air, they can be good for an everyday refresh. "If you're looking to purify a small area like your apartment, bathroom, or work desk, essential oils are a wonderful and easy way to keep your air fresh and clean."
Essential oils can also give your DIY cleaning products an antimicrobial boost. Combine 1 cup water, 1 cup alcohol-free witch hazel, and 6-10 drops of the essential oil of your choosing into a spray bottle and you have an all-purpose cleaner that can help freshen up a variety of surfaces.