Clear The Air With These Toxin-Busting Essential Oils
mbg Sustainability Editor
By Emma Loewe
mbg Sustainability Editor
Emma Loewe is the Sustainability Editor at mindbodygreen and the author of "The Spirit Almanac: A Modern Guide To Ancient Self Care."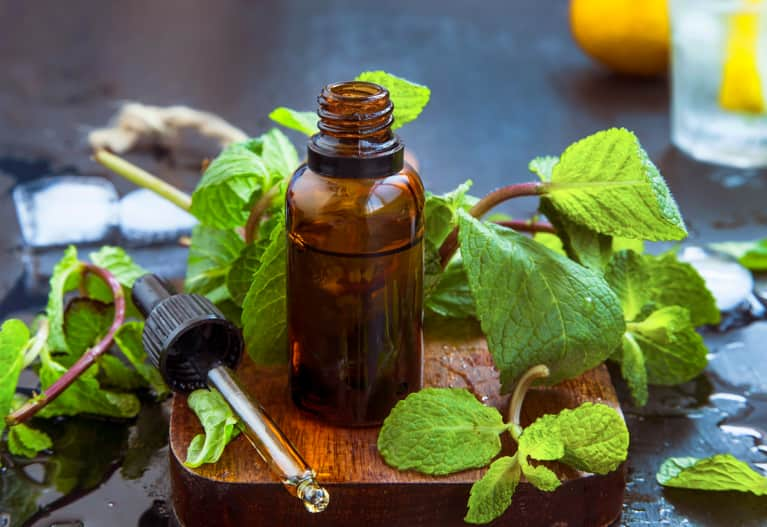 Is there anything essential oils can't do? In addition to boosting our beauty routines, sharpening our focus, and complementing our spiritual practices, nature's smell-good soldiers also are really effective at clearing the air.
"The Environmental Protection Agency continues to provide research that the air inside our homes contains more pollutants than outdoor air. Considering we spend 90 percent of our time indoors on average, we have a real crisis on our hands," explains functional wellness practitioner Mariza Snyder, D.C. "I highly recommend diffusing essential oils on a daily basis in order to cleanse the air, combat toxins, and eliminate odors in your home as well as providing support for your body's systems."
And she's not the only one singing their praises. We asked essential oil experts to spill their go-to scents for combating indoor odors and germs. Their top picks? Woodsy and citrus scents. Together, they pack an energizing, antibacterial punch that you'll want to diffuse all winter long.
Essential oils that can help freshen the air at home this winter.
"Tea tree and eucalyptus essential oils have an affinity for the respiratory system and have been clinically shown to kill the airborne flu virus," says aromatherapist and ayurveda specialist Leigh Winters. "Lemongrass and cinnamon bark are known to be a tad too strong to use in high dosages for DIY skin care products, but they work wonders on battling bacteria in the air," she adds.
Cary Caster, a botanist and founder of essential oil line 21 Drops, also points to conifer oils like pine, spruce, and fir since they contain pinene, a chemical compound with well-documented antibacterial properties. "These oils are particularly great to help clear and support the lungs, which is our first line of defense against airborne bacteria. They also help to make the house smell like the winter season with their earthy scents," she raves.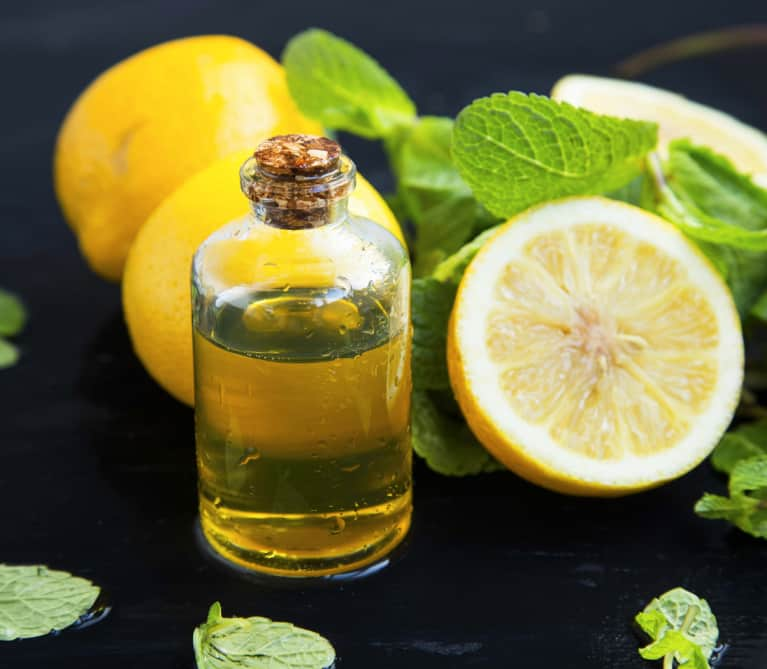 "Sweet orange, lemon, and grapefruit essential oils are all antimicrobial and destroy airborne germs with their high levels of limonene," explains Caster. "These citrus oils are also highly beneficial to the liver and lymphatic systems, which makes them a double bonus for cleansing the blood of toxins."
Peppermint, clove bud, and ylang ylang.
"There's promising research on clove bud and ylang ylang's ability to support healthy breath and to counter the effects of air pollution," says Charlynn Avery, national educator and aromatherapist at Aura Cacia. Snyder also notes peppermint as a respiratory supporter that helps the lungs filter out environmental toxins.
If you're looking to clear the air at home or work, consider investing in a diffuser. "Diffusing essential oils is a surefire way to purify the air—within a certain limit," says Winters. "Recently, I was asked if essential oils can help improve the smoky air after the horrific California wildfires. The bottom line is that these small volatile aromatic compounds can't detox enough with such toxic overload. But, if you're looking to purify a small area like your apartment, bathroom, or work desk, essential oils are a wonderful and easy way to keep your air fresh and clean."
Essential oils can also give your DIY cleaning products a boost, and Snyder swears by a blend of baking soda, vinegar, and some citrus oils. Simple, powerful, and smells like summer. We'll take it.
Here's a beginner's guide to making your own cleaning products using essential oils.