Neuroscientist & Psychologist
By Leigh Winters, M.A., M.S.
Neuroscientist & Psychologist
Leigh Winters is a neuroscientist, psychologist and natural beauty expert. She received her M.S. in Neuroscience and her M.A. in Clinical Psychology from Columbia University.
June 21, 2017
Are you looking for a way to celebrate the official start of summer? While we consider late June to be the kickoff to the season, it's also—perhaps confusingly—called midsummer. That's because it technically is the middle of summer if we live by the two equinoxes. Defined as the time around the summer solstice, midsummer has been historically revered as a cultural celebration of love, connection, nature, and spirit. Literary references abound; perhaps Shakespeare described midsummer best:
"I know a bank where the wild thyme blows,
Advertisement
This ad is displayed using third party content and we do not control its accessibility features.
Where oxlips and the nodding violet grows,
Quite over-canopied with luscious woodbine,
With sweet musk-roses and with eglantine."
Roses, thyme, lavender, and many more aromatic plants bloom during this time of year, giving us the gift of their most intense aromas. Midsummer is associated with fresh starts—the opportunity to revel in nature's majestic scenes and set your sights on a new adventure. Many Pagan traditions associated this time around the summer solstice with the presence of wicked spirits. And to ward them off, they often sported crowns and garlands of herbs and flowers as safeguard.
In fact, before Judeo-Christian traditions rose to predominance, it's believed that midsummer was the ideal time to engage in rituals that bring about transformation. If you're looking for some midsummer magic—whether you want to manifest a new job, heal relationships, or just want to deepen your summer self-care, try these four contemporary aromatherapy rituals that pay homage to midsummer's ancient practices.
1. Honor the sun.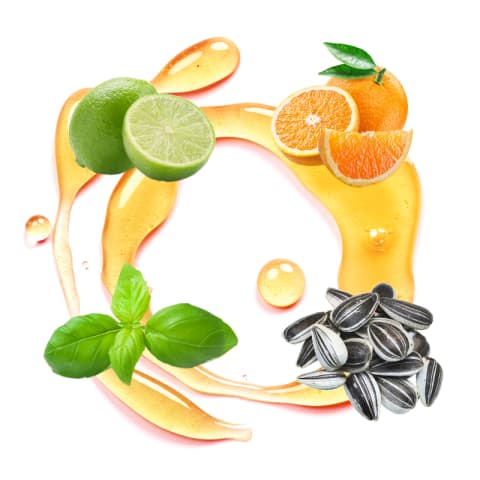 The summer solstice, which usually occurs on June 21, is the longest day of the year in the northern hemisphere. With the North Pole tilted toward the sun, we enjoy a long day of sunlight. Appropriately, many summer solstice celebrations honor the sun and warmth of the season. The sun appears to stand still, prompting deep inner reflection. Some solstice-centric yoga and meditation gatherings practice numerous sun salutations (with 108 sun salutations being the magic number!). My go-to summer solstice ritual is creating an uplifting, energizing essential oil blend that also promotes tranquility and contemplation.
How-To: Add 7 drops lime, 5 drops sweet orange, and 3 drops sweet basil into a glass roller bottle. Top off the synergy off with 10 ml of sunflower oil. Snap on roller ball cap and apply on pulse points when practicing yoga or meditation.
Advertisement
This ad is displayed using third party content and we do not control its accessibility features.
2. Celebrate femininity.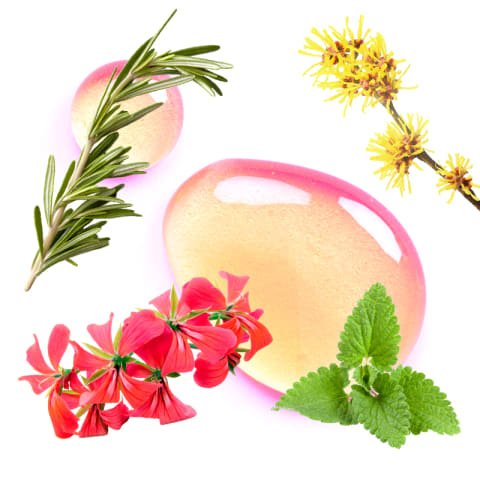 Besides having some fun in the sun, midsummer is a time to celebrate femininity. In ancient Gaul, midsummer was celebrated with the feast of Epona, aptly named for the goddess of fertility. When nature is in full bloom, we honor the divine feminine in all of us. In fact, many rituals in Scandinavia still revolve around fertility and hope of prosperity and good health. Bring on some yin energy and make your own light, floral perfume that's perfect even in summer's most stifling humidity.
How-To: Add 6 drops rosemary, 5 drops geranium, and 4 drops melissa into a 1 oz. spray bottle. Fill the rest of the bottle with half witch hazel, half water. Cap and shake before spraying as desired.
Advertisement
This ad is displayed using third party content and we do not control its accessibility features.
3. Re-connect with love.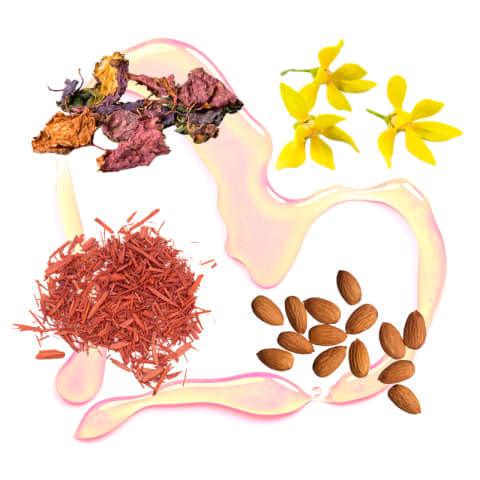 Ah, wedding season! June is consistently the most popular wedding month in the United States.
The desire for partnership, commitment, and unity are heightened during midsummer. Historically, young Norwegian women don flower crowns and sprinkle flowers under their pillows to encourage dreams of love. Another Scandinavian ritual is to leap through the flames of a bonfire. Folklore says that successfully making it through the fire not only purifies the soul, it also secures marriage in the near future.
Looking to fall back in love, or maybe just give your relationship some TLC? Try massage! Make a fast-absorbing aphrodisiac essential oil blend to use on yourself or partner. This fiery ritual is perfect for reconnecting and getting emotionally in-tune before sleep.
How-To: Add 5 drops sandalwood, 7 drops ylang ylang, and 3 drops patchouli into a 2 oz. pump or flip-top bottle. Fill the rest of the bottle with sweet almond oil. Massage on self or partner. This blend contains a low dilution of oils that is safe for topical use in adults.
Advertisement
This ad is displayed using third party content and we do not control its accessibility features.
4. Manifest new beginnings.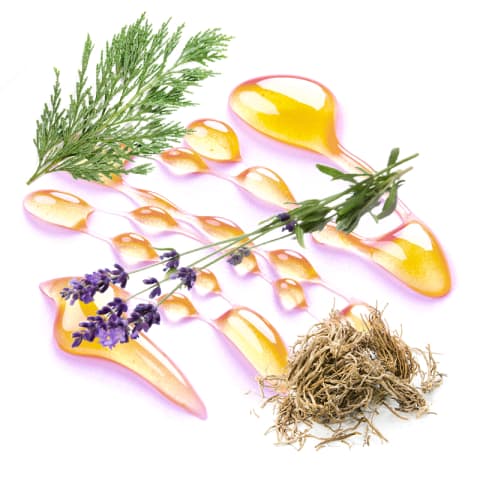 Midsummer grants us the hindsight to reflect on winter. Check in with yourself. Have you been working toward your goals? What are your intentions for the rest of the year? On St. John's Eve, frequently celebrated each June 23, herbs and flowers are believed to contain their most potent magic. Using them during this time can spark clarity around life decisions. This year's summer solstice is followed by a new moon, encouraging even more inspiration to go after your dreams and switch things up. If change makes you anxious, and you're in need of extra support, an aromatic inhaler with essential oils like vetiver and cypress will help you feel grounded and quell fears of uncertainty.
How-To: Add 5 drops cypress, 1 drop vetiver, and 6 drops lavender onto the wick of an aromatic inhaler. Place the wick into the inhaler and secure the bottom. Use (breathe deep!) when needed.
Looking to add more essential oils to your repertoire? These 15 smell-good scents are a great place to start, and here's how to apply them to every part of your body.
Advertisement
This ad is displayed using third party content and we do not control its accessibility features.
Reset Your Gut
Sign up for our FREE doctor-approved gut health guide featuring shopping lists, recipes, and tips