10 Mental Health Organizations That Support People Of Color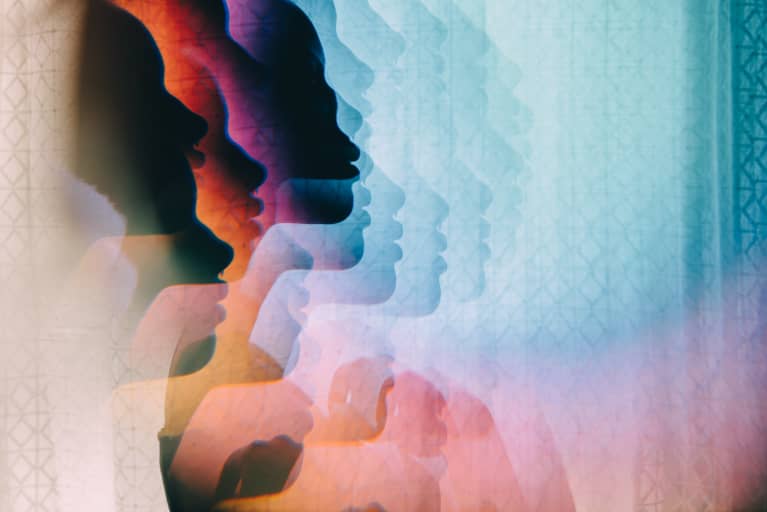 Our editors have independently chosen the products listed on this page. If you purchase something mentioned in this article, we may
earn a small commission
.
In the last week, mass groups of people have taken a stand against police brutality and systemic racism in the United States via protests (both virtual and in-person). These calls for justice follow the recent deaths of George Floyd, Breonna Taylor, Tony McDade, and Ahmaud Arbery—among countless other innocent black lives lost—at the hands of police officers. These actions are meant to create lasting change that spans far beyond this moment in history.
You may feel frustrated or helpless during this time, but remember, there are a number of ways to support the cause (note: as a white woman, I acknowledge this is a space I'm continuing to learn about, and I welcome any feedback). In addition to protesting, you can support black-owned businesses, contact government officials, sign petitions, and remember to vote, according to resources provided by the Black Lives Matter foundation.
For nonblack allies, specifically, it's important to educate yourself through anti-racist works and convey what you learn to friends and family. What's more, if you are able, consider donating to platforms and initiatives that support people of color.
During this time, and always, mental health resources are also crucial. "For marginalized folks who also encounter relentless vitriol from people who disagree with our humanity and have for centuries, it undoubtedly takes a toll," Rachel Ricketts, a racial justice activist and healer previously told mbg. As such, consider supporting some of the many organizations doing great work in the mental health space, in addition to anti-racist groups.
Mental Health & Well-Being Resources
National Queer and Trans Therapists of Color Network (NQTTCN)
According to their website, the NQTTCN describes themselves as a "healing justice organization that actively works to transform mental health for queer and trans people of color in North America." Donate here to help with their ultimate goal of increasing access to healing justice resources for queer and trans people of color, through a number of actions.
Therapy for Black Girls is an organization focused on de-stigmatizing mental health topics and therapy for black women and girls. On their website, they also provide resources for finding culturally competent therapists. While they don't have a space to donate directly, you can shop on their website to support their efforts.
Sista Afya Community Mental Wellness
The mission of Sista Afya Community Mental Wellness is "sustaining the mental wellness of black women through building community, sharing information, and connecting black women to quality mental wellness services," according to their website. They achieve this by offering educational resources and services, creating a community, then supporting that community through therapy and holistic healing events. Donate directly to their fundraising efforts here.
Inclusive Therapists believes "all identities in all bodies deserve equal access to quality, culturally responsive care." They work to make the process of finding a culturally responsive, social-justice-oriented therapist simpler and safer for marginalized groups, through an online, individualized therapist-matching service. While there isn't a space to donate directly, you can shop on their online store to support the mental health justice movement.
Founder Naj Austin created Ethel's Club, the first-ever "social and wellness platform designed to celebrate people of color." The online membership organization offers events and online classes, all centered around healing and creating connections. Support their movement by donating directly or shopping their marketplace.
Heal Haus is a yoga studio in Williamsburg, New York, that brings "diverse healing modalities and practitioners under one roof" to create a completely inclusive space. Right now, they're offering a number of livestream workshops and classes, particularly in support of black men and women, such as the upcoming Circle of Care for Black Womxn class on June 6. To support their business, you can attend a class or donate here.
Dive In Well started as a dinner series for leaders and influencers in the wellness space and has since evolved into a well-being movement. They now offer both in-person and online experiences, in addition to resources and tools, all with the mission of making the wellness world a more inclusive space. Donate to their crowdfunding campaign here.
The Boris L. Henson Foundation (BLHF) was created by actress Taraji P. Henson in honor of her father, who suffered mental health issues. The nonprofit is committed to changing the way mental illness is viewed in the African American community, by offering scholarships to black students who seek careers in the mental health field, providing mental health services to young people, and so much more. You can help contribute to these efforts by donating here.
Additional Organizations To Support
In addition to mental health organizations, there are a number of anti-racist groups and causes that could use additional support. Here are a few to consider contributing to, if you are able:
I acknowledge this list only scratches the surface. Please feel free to reach out to kristine@mindbodygreen.com if there are any resources I've missed that you feel I should share.