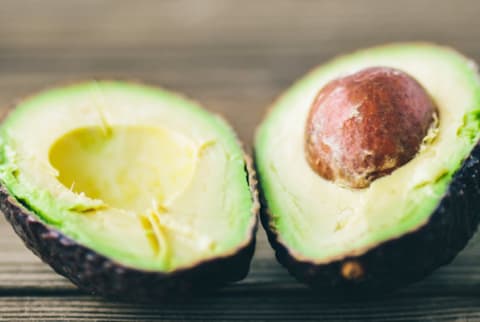 January 19, 2015
Advertisement
This ad is displayed using third party content and we do not control its accessibility features.
Thanks to their antioxidants, avocados help to moisturize and repair damaged skin. They not only hydrate, but also locks in moisture to keep skin glowing for a long time. Add just a splash of lemon to fight blemishes and refresh your face, but not too much since it can dry skin out. Spirulina is antibacterial and full of antioxidants, so it'll help to clear pores, reduce lines and soften wrinkles. Apple cider vinegar is a powerful zit-fighter and helps balance the pH of your skin and kill any unwanted bacteria. Olive oil is packed with antioxidants and is perfect for sensitive skin.
Ingredients
1 large avocado
1/4 teaspoon of apple cider vinegar
1 teaspoon of lemon juice
1 teaspoon of spirulina powder
1 teaspoon of extra virgin olive oil
Preparation
In a bowl, mash the avocado with a fork. Add apple cider vinegar, lemon juice, spirulina and olive oil and mix well.
Apply half the mixture to your face for around five minutes, then rinse off with lukewarm water. Splash face with cold water.
When you're done rinsing, spread the rest of the mixture on toast! You can also dip a rice cake or cracker, or even eat out of the bowl. You can add a bit of salt/pepper and/or Cayenne pepper for an extra kick. Enjoy!
Advertisement
This ad is displayed using third party content and we do not control its accessibility features.

Rebecca Leffler
Rebecca Leffler is an author, journalist and consultant who, after a long career in entertainment as France Correspondent for The Hollywood Reporter and film critic on French TV network Canal , has traded the red carpets of Paris for the green streets of New York. Rebecca hosts "Green, Clean, and Chic" events in New York and Paris on both a public and corporate level and is an expert in branded entertainment and communication for wellness brands. Her best-selling French book "Green, Glam & Gourmande" has been translated to Spanish and Dutch and the English-language adaptation "Très Green, Très Clean, Très Chic: Eat (and live) the New French Way with Plant-based, Gluten-free Recipes for Every Season".