The Dance Move That'll Accidentally Tone Your Arms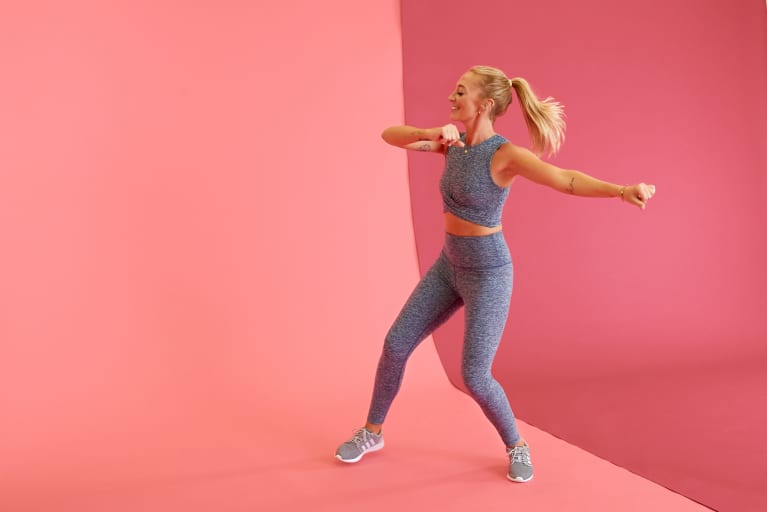 Here at mbg, we believe in Mindful Movement. In our video series, we'll break down various moves designed to help you take care of your physical body and connect you to your emotional and spiritual self. This week, we're having a dance party with yogi Zoe Welch.
Dancing is a great way to tone your whole body and have fun doing it. In the video below, Zoe walks us through a step that's easy enough for someone who has two left feet and dynamic enough that you won't realize it's actually a killer arm workout. So get up, put on your stretchy pants (Zoe's bright, cozy look is from CALIA), and bust a move.