The 13 Best Natural & Clean Cleansing Balms
mbg Beauty Director
By Alexandra Engler
mbg Beauty Director
Alexandra Engler is the beauty director at mindbodygreen and host of the beauty podcast Clean Beauty School. Previously, she's held beauty roles at Harper's Bazaar, Marie Claire, SELF, and Cosmopolitan; her byline has appeared in Esquire, Sports Illustrated, and Allure.com.
February 1, 2022
We carefully vet all products and services featured on mindbodygreen using our
commerce guidelines.
Our selections are never influenced by the commissions earned from our links.
Every skin care fanatic has a favorite step of their routine—the layer of the ritual that brings them the most joy.
And while I love the tender act of massaging in a dense face cream or slipping on an oil at night, there is nothing I appreciate more than washing my face. Yes, it's a semi-controversial skin care take (as controversial as those can be), but it's true: I love the ritual of cleaning my skin.
But face washes are a deceptively tricky category. For some time, the reigning options were of the strip-your-face variety. (You know the ones: Those sudsy numbers that left you feeling squeaky and dry.)
But now, there are so many that experiment with textures, infuse deliciously hydrating actives, and elevate sensorial experiences—and finally, they're getting due attention.
There's no better example of this than the cleansing balm. (Even saying "cleansing balm" feels like slipping into a cashmere sweater.) The subcategory of face washes is marked by their thick, gel-cream texture and hydrating benefits; of course, there are subtle differences between them that make them unique, but that's the throughline.
Now, if all of the above has you thinking you need to get your hands on one, here are our favorites for you to try. Enjoy, won't you?
Beautycounter Counter+ Lotus Glow Cleansing Balm
We adore multitasking options around here—and cleansing balms tend to perform other tasks quite well. Take this balm infused with lotus extract, jojoba seed oil, and avocado seed oil. It can help melt away stubborn makeup, hydrate day and night, and doubles as a deep-conditioning face mask.
Counter+ Lotus Glow Cleansing Balm, Beautycounter ($72)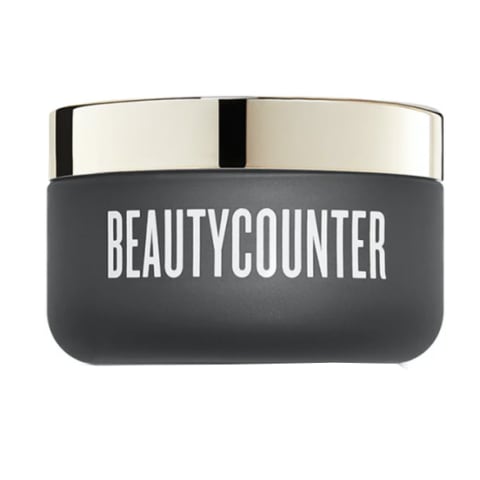 BeautyCounter
Bloomeffects Royal Tulip Cleansing Jelly
The brand is famous for their proprietary tulip complex that is rich with antioxidants and amino acids for barrier support and protection. (It's infused into all their products, including this jelly face wash.) The blend also contains hyaluronic acid for an extra splash of hydration and suppleness.
Royal Tulip Cleansing Jelly, Bloomeffects ($39)
Bloomeffects
Augustinus Bader The Cleansing Balm
There is a reason this brand is so beloved by professionals, celebrities, and skin care fans alike: It does the work. It's really all thanks to the high-tech plant stem cell complex, which helps restore and care for your barrier. The ingredient has been shown to reduce wrinkles, redness, inflammation, hyperpigmentation, and more.
The Cleansing Balm, Augustinus Bader ($74)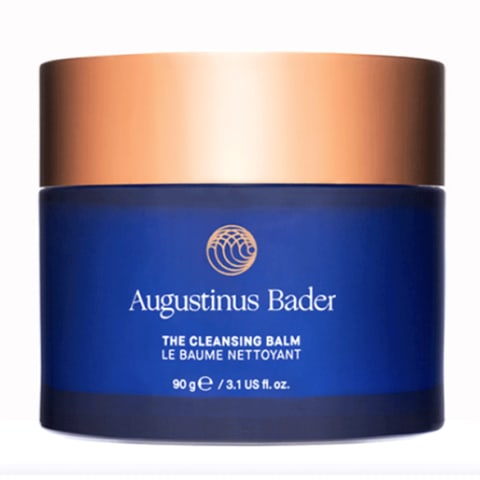 mindbodygreen
BYBI Beauty Milk Melt Vegan Oat Cleanser
We know you love vegan milks in your coffee and smoothies, so may we interest you in having it in your face wash as well? Oat milk is deeply soothing for the skin (oats and colloidal oats are a mainstay in beauty, after all). Plus, this contains a coconut yogurt extract to balance skin and reduce redness, while vitamin E adds a blast of antioxidants.
Beauty Milk Melt Vegan Oat Cleanser, BYBI ($17)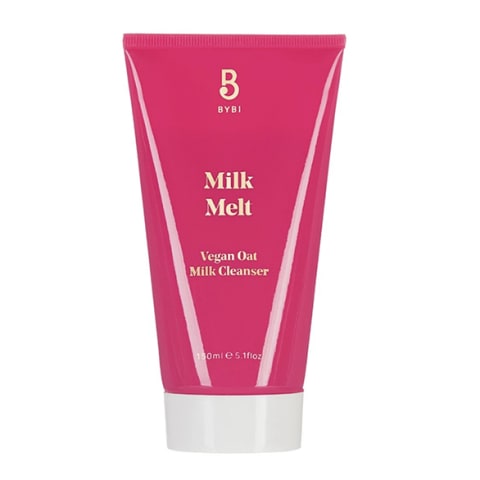 BYBI
Argentum Apothecary La Lune de Velours
Did you know that silver makes for a great skin care addition? Well, silver hydrosol is one of the active ingredients in this dewy blend, and it has antimicrobial and anti-inflammatory properties. That's not all, however, this also contains oat, sweet almond oil, vitamin E, and argan oil—which are what account for the decadent hydration.
La Lune de Velours, Argentum Apothecary ($138)
argentum apothecary
John Masters Organic Cleansing Balm
One of the reasons cleansing balms are so popular is because of their transforming textures. This one starts off as a solid (almost like a butter that you scoop out of the jar), then melts into an oil when applied to the face. As an oil, it's able to break up stubborn makeup on the skin. And for the grand finale? It slips into a milk when blended with water to rinse off your face.
Cleansing Balm, John Masters Organic ($36)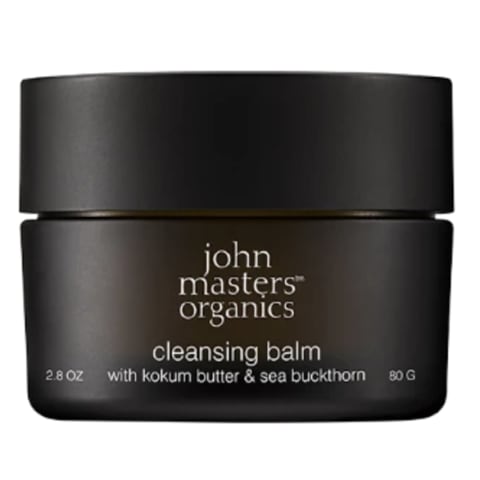 John Masters Organics
Versed Day Dissolve Cleansing Balm
May we interest you in a spa in a jar? Yes? OK, here's a dissolving butter that slinks into skin and smells of relaxing and refreshing eucalyptus. The formula also contains vitamin E, jojoba oil, avocado oil, and clove leaf oil—which make it just as good for the skin as for your senses.
Dissolve Cleansing Balm, Versed Day ($17.99)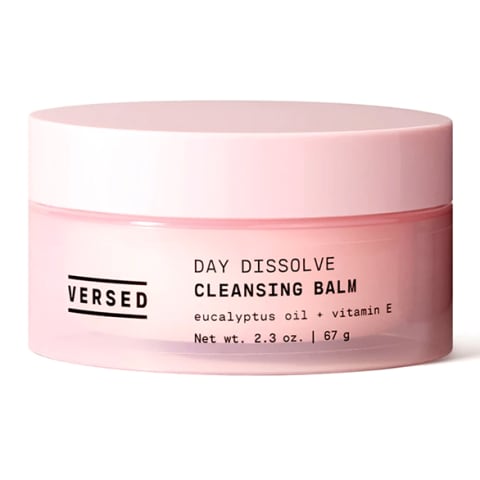 Versed
Nyakio Sweet Almond Cleansing Oil Balm
A powerhouse of botanical oils, this blend delivers exactly what you want. There's sweet almond oil for tending to mature skin, fair trade shea butter for texture and hydration, coffee seed oil for tone, and baobab oil for anti-inflammatory and antioxidant benefits.
Sweet Almond Cleansing Oil Balm, Nyakio ($25)
nyakio
Farmacy Green Clean Makeup Meltaway Cleansing Balm
For those looking to amp up dull, tired skin: This uses papaya enzymes, which are naturally exfoliating to help slough off excess dead skin cells (but does so oh-so-gently!). Then it blends together turmeric and moringa oil for their antioxidant and brightening effects. The oil base comes from sunflower and ginger root oils.
Green Clean Makeup Meltaway Cleansing Balm, Farmacy ($47.69)
Farmacy
100% Pure Blood Orange Cleansing Balm
If you have oil and acne-prone skin, don't be shy: You, too, can embrace the joy that is a cleansing balm. The special ingredients in this option are the antibacterial olive leaf, coconut, and blood orange that purify the pores by banishing acne-causing bacteria when massaged into skin.
Blood Orange Cleansing Balm, 100% Pure ($39)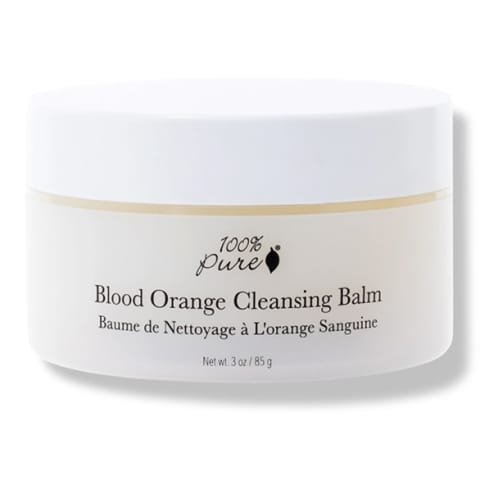 100% Pure
Cocokind Oil-to-Milk Cleanser
If there is one thing I wax poetic about, it's the skin microbiome: If you want healthy skin, you have to tend to the trillions of microflora that live on your skin. This uses fermented oat extract, which can help nurture the biotics on your skin. Then it supports your lipid layer with a cocktail of botanical oils.
Oil-to-Milk Cleanser, Cocokind ($18.99)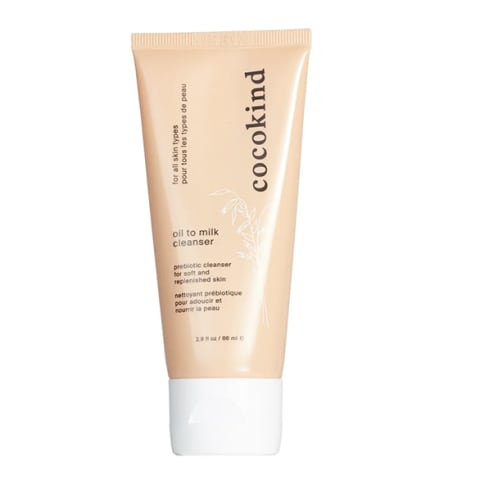 Cocokind
Good Molecules Cleansing Balm
So cleansing balms tend to run more expensive than your average face cleanser (namely because they're made with more expensive ingredients). But you can find quality options on a budget. This one runs a clean $15 and certainly holds its own with sea buckthorn oil, camellia oil, and shea butter.
Cleansing Balm, Good Molecules ($15)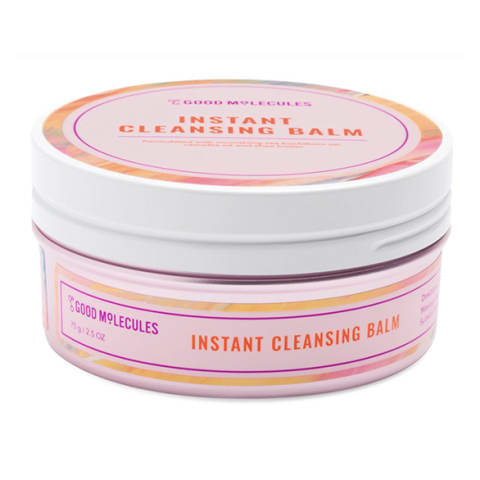 good molecules
Haoma Nourishing Cleansing Balm
Mature skin deserves extra care and attention: It's often more sensitive, drier, and more prone to damage. Because of this, we encourage people to use only the most gentle of face washes. This uses rosa centifolia and chamomile flower oil to improve skin's elasticity and tone, and sweet almond oil and shea butter to condition and hydrate.
Nourishing Cleansing Balm, Haoma ($85)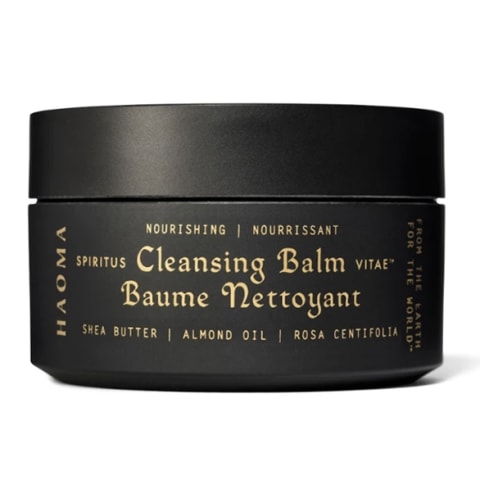 haoma
And do you want to turn your passion for wellbeing into a fulfilling career? Become a Certified Health Coach! Learn more here.
Alexandra Engler
mbg Beauty Director
Alexandra Engler is the beauty director at mindbodygreen and host of the beauty podcast Clean Beauty School. Previously, she's held beauty roles at Harper's Bazaar, Marie Claire, SELF, and Cosmopolitan; her byline has appeared in Esquire, Sports Illustrated, and Allure.com. In her current role, she covers all the latest trends in the clean and natural beauty space, as well as lifestyle topics, such as travel. She received her journalism degree from Marquette University, graduating first in the department. She lives in Brooklyn, New York.