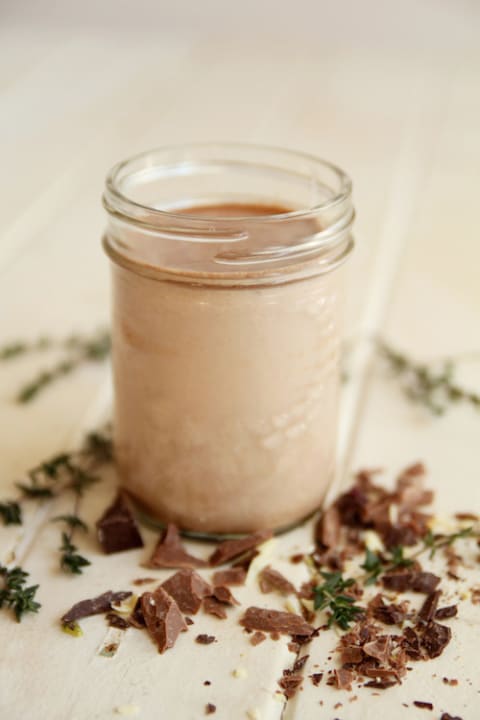 Cacao Matcha Pick-Me-Up Smoothie
1 cup coconut milk

1 frozen banana

2 Tbsp. cacao powder

1 tsp. matcha powder

1 pinch of nutmeg

1 Tbsp. of coconut syrup

1 cup ice (optional)
Blend until smooth and enjoy!

Jovanka Ciares
Wellness Expert, Author
Jovanka Ciares is a former entertainment executive turned Wellness expert, detox specialist, nutrition educator and author. She is the creator of the Wellness Smackdown™, a proprietary detox and weight loss program and the Sexy Body Reset, an online weight loss program that focuses on cleansing, nutrient-rich foods for natural weight loss
Jovanka studied nutrition with best-selling author Dr. T. Colin Campbell at Cornell University and life/wellness coaching at the Spencer Institute. She offers lectures, workshops and wellness coaching in both English and Spanish.

She has spent over 10 years studying and experimenting with alternative therapies, nutrition, herbalism and more. Jovanka has personally experienced the healing power of a holistic lifestyle and proper nutrition. Her journey towards self-healing, peace and happiness became her motivation to inspire and support others to do the same.

Jovanka is a featured expert at Whole Foods, Veria Living, Fox News LA, NPR and CBS Radio. She's also a regular contributor in Spanish-language media outlets like Telemundo and a contributing guest expert at The Huffington Post, MindBodyGreen, BlogHer and PositivelyPositive. Jovanka gave her first TEDx talk on "Rethinking Failure" in November 2013.