This Anti-Inflammatory Body Oil Will Help You Stay Warm During The Cold Months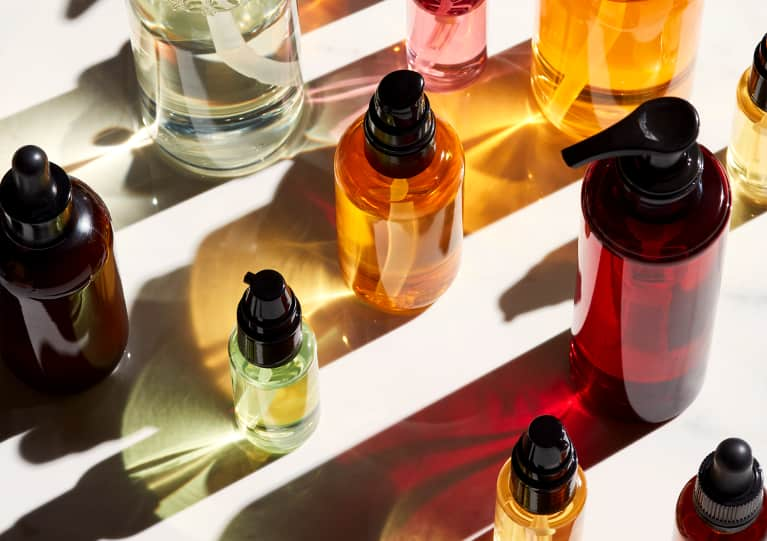 As the days get shorter and cooler, and the air gets drier, our skin, too, shows signs of seasonal change. Often before you even realize it's happening, skin begins to get tight, dry, and sometimes inflamed. Switching to a body oil locks in moisture and maintains skin hydration — and one with spices adds additional benefits.
Start with a high quality body oil, then add spices such as vanilla, ginger, cardamom, and black pepper, which contain high levels of anti-inflammatory antioxidants with cell regeneration properties that can heal, soothe, and revive our sensitive skin during the colder months.
1 cup sesame oil
1 vanilla bean
1 teaspoon fresh grated ginger
1 teaspoon whole black pepper
1 teaspoon cardamom pods
Method
Bring 2 inches of water to a boil in a small saucepan and reduce the heat to low. Place a heat-safe glass bowl inside the saucepan and add the oil. Gently heat the oil and add the cardamom, whole black pepper, and ginger. Then cut open the vanilla bean and scrape the contents into the mixture, adding the empty pods as well. Continue to warm on low for 40 minutes, taking care not to boil the oil mixture. Remove from heat and allow to cool. Strain out the solids, using a mesh strainer.
To Use
Pour a small amount of oil into your palm and smooth onto skin for moisturizing benefits. Store in a glass bottle in a cool, dry spot. For maximum freshness, use within 6 months.
Apothecary tip: Store spices in dark containers so they are unaffected by heat and light that may reduce their potency. Use within 2 years.
Vanillin, found in vanilla bean extract, contains a polyphenol with powerful antioxidant properties that helps soothe dry, irritated skin.
Ginger's anti-aging antioxidants, anti-inflammatory compounds, and antibacterial properties regulate sebum and inhibit microbial infections.
Black pepper increases blood flow and circulation that helps increase cell turnover. Black pepper is also high in vitamin C, which speeds up skin's healing process.
Cardamom, a close relative of ginger, and also high in vitamin C, helps improve circulation while helping reduce blemishes.
Sesame oil (high in oleic, palmitic, stearic, and linoleic fatty acids) keeps skin hydrated and moisturized. Very high in antioxidants, like vitamin A and E, and sesamol, sesame oil also effectively counteracts free radicals, keeping skin smooth and wrinkle-free. Together, these spices create a nourishing body oil that pampers as it heals.
Say goodbye to dry skin and hello to hydration.