4 Actionable Pieces Of Bloat-Busting Advice We Think About Daily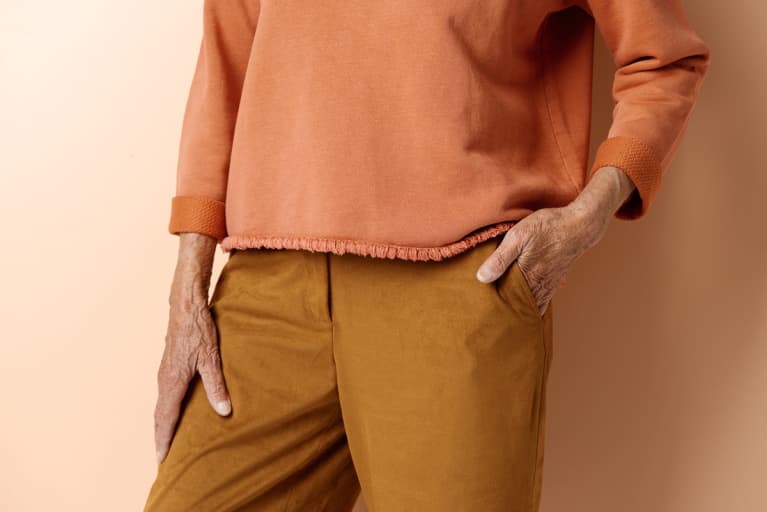 The year 2020 was marked by many things—including some pretty out-of-whack digestion. While gut health and digestive regularity have always been top of mind at mbg, this year called for some extra coverage of these topics. One specific issue we homed in on was frustrating, uncomfortable bloat. Excess gas in your belly can be caused by any number of triggers—from irritable foods (hello, beans) to microbiome imbalances. Luckily, there are plenty of expert-backed strategies to help mitigate the problem. Here, a few pieces of top-notch bloating advice we received this year from experts:
Add micronutrient-rich foods to your diet.
On the mbg podcast, Kellyann Petrucci, M.S., N.D., leading naturopathic physician, nutritionist, and renowned inflammation expert, explained eating certain foods can actually help reduce your bloat. In order to fit her criteria, the food must support the gut, it must help reduce head-to-toe inflammation, and it must aid your body in metabolizing foods. Her top bloat-fighting picks include avocados, salmon, berries, and lemon.
Take a high-quality probiotic supplement.
Practice mindfulness in what and how you eat.
A little bit of mindfulness can go a long way when it comes to reducing bloat. Vincent M. Pedre, M.D., told mbg in June that he encourages his patients to slow down while they eat. "So many of us are conditioned to speed through meals, eat while working, and not give mealtime its due consideration," he says. "Instead, try to be mindful during meals—it might help to start off with deep breaths, prayer, gratitude, or whatever helps you be more present while you eat."
What's more, he notes it's important to be mindful of how certain foods affect your body. If you're dealing with persistent bloat, he recommends keeping a food journal to help pinpoint the problem. "This is an important step in developing food-gut intuition—your ability to tell which foods disagree with you and which ones lead to a happy gut."
How you fuel your body matters, but staying active is also key to reducing uncomfortable gas buildup.
"A short walk after a meal supports optimal digestion," Abby Cannon, J.D., R.D., CDN, previously told mbg. That's because physically moving your body after a meal can help food travel more quickly through your system, which allows you to avoid that heavy, bloated feeling.
There are also a number of yoga poses and exercises that can help stimulate digestion and keep the bloat away.