9 Biodegradable Sunscreens For A Safe, Eco-Friendly SPF For All Skin Tones
Our editors have independently chosen the products listed on this page. If you purchase something mentioned in this article, we may
earn a small commission
.
In the summer we all pay just a little extra attention to SPF. One of the reasons we care more about sun care in the warmer months is because you might be making beach visits (safely, of course!), and beach visits tend to require a different level or type of SPF than you might wear day-to-day or under makeup. For one, you'll want one that's a touch more water-resistant (aim for 80 minutes and reapply regularly). But there's another concern for beach visits: You'll want one that's eco-friendly and biodegradable. Why? Because certain sunscreen ingredients are not ocean-safe and even contribute to coral reef bleaching.
That's why we suggest always sticking to mineral sunscreens, like zinc oxide, which have been shown to be better for the environment as they break down in water. So here, our favorite ocean-friendly, biodegradable options for you to take to the beach.
Babo Botanicals Clear Zinc Sunscreen Lotion SPF 30 with 100% Mineral Actives
One for all ages, even the kids, his is fragrance-free and sensitive skin safe. So not only is it not irritating to the environment, it's not irritating toward skin either. We also love it for the sunflower seed oil base, so it rubs in fairly effortlessly.
Clear Zinc Sunscreen Lotion SPF 30 with 100% Mineral Actives, Babo Botanicals ($19.99)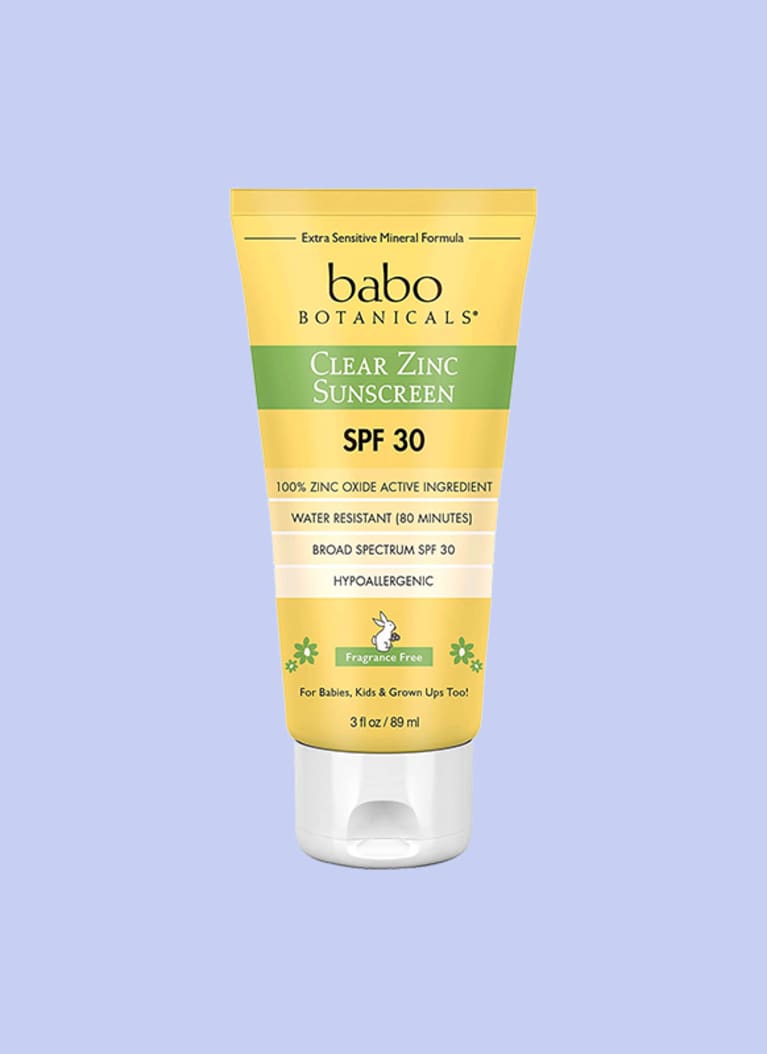 mindbodygreen
Unsun Cosmetics Everyday Body Lotion
A mineral sunscreen option formulated for darker skin tones, this won't leave a white cast (an unfortunate and notorious problem for mineral-based sunscreens). The silky-smooth, reef-safe lotion gets its irresistible texture from the cocktail of butters and oils, like shea butter and linseed extract. The perfect addition to your beach bag.
Everyday Body Lotion, Unsun Cosmetics ($12.99)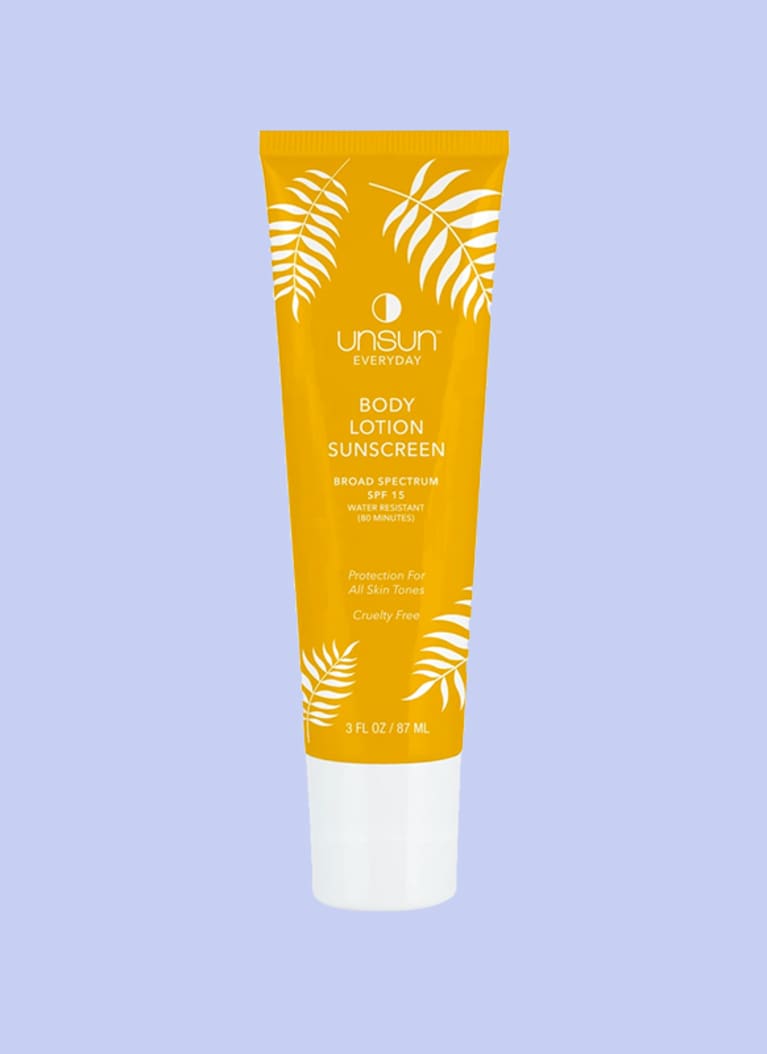 mindbodygreen
Blue Lizard Sensitive Mineral Sunscreen
A derm-favorite option (it's fuss-free, so any skin type can wear it comfortably, from acne-prone and oily to dry and irritated). Not only that, but the bottle changes colors when UV rays reach dangerously high levels so you know when to be on your best SPF behavior.
Sensitive Mineral Sunscreen, Blue Lizard ($14.95)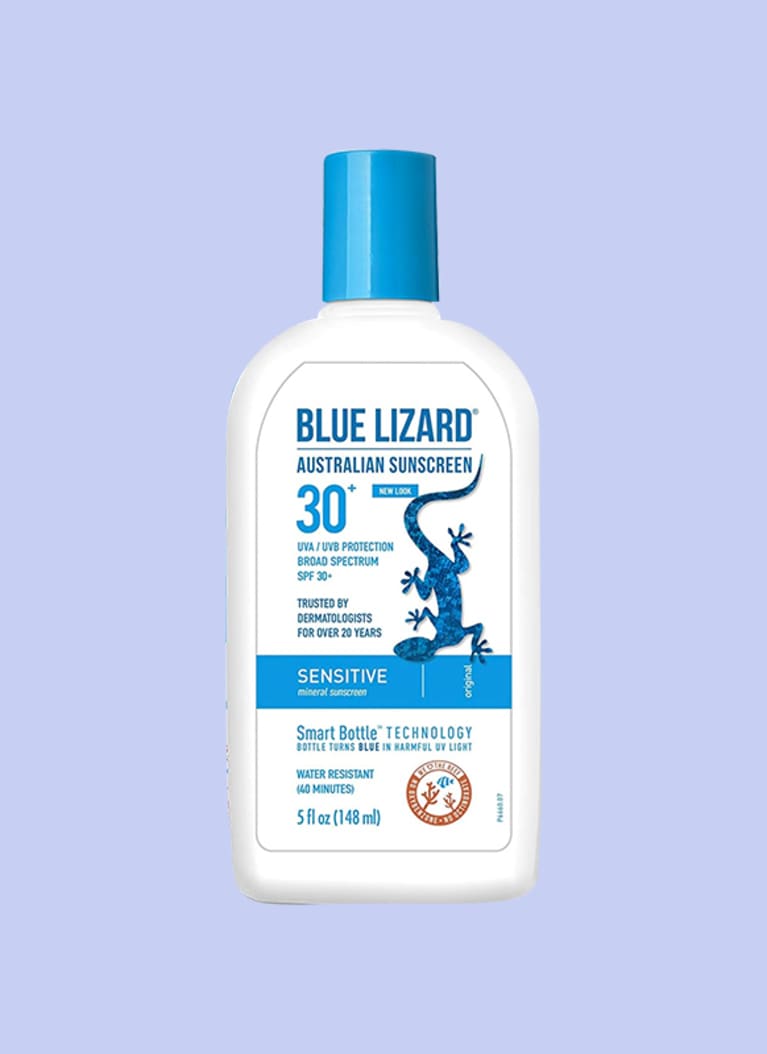 mindbodygreen
Vivesana Daily Protezione
This oil-based, all-natural mineral option has amassed a devoted following thanks to the laundry list of botanicals included: argan, raspberry seed, green tea, avocado, jojoba, and licorice root to name a few.
Daily Protezione, Vivesana ($55)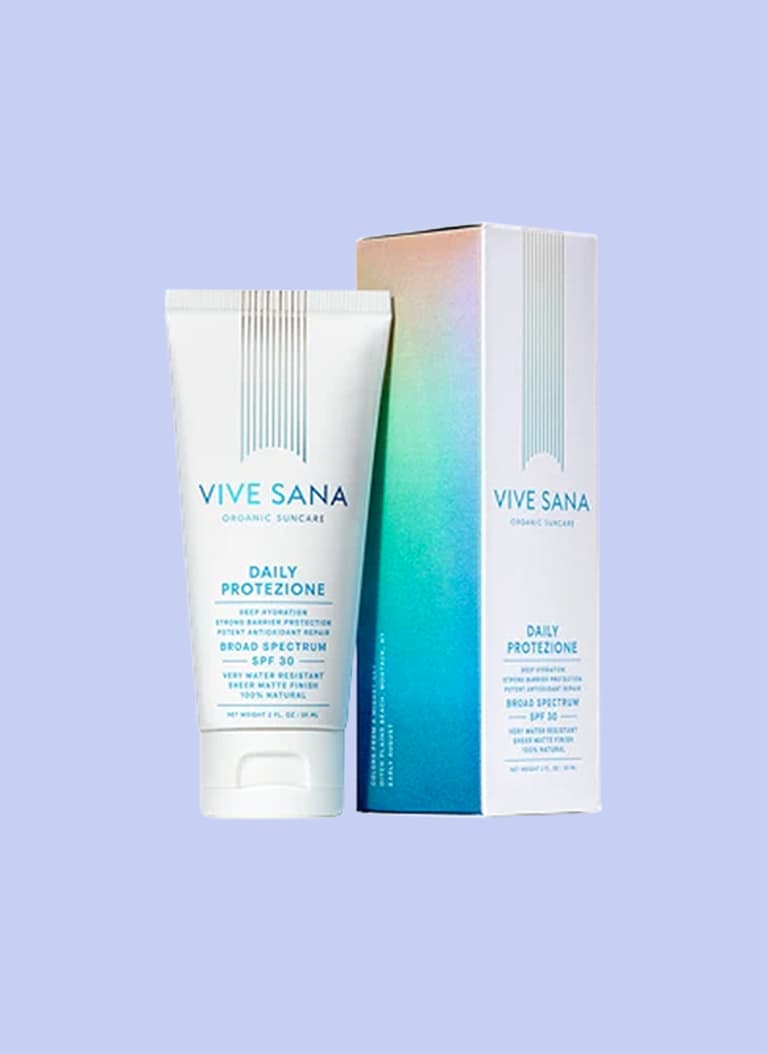 mindbodygreen
Naturopathica Daily UV Defense Cream
Sun protection, reef protection, and skin barrier protection? Yes, please! The first two traits come from the zinc oxide, but the last one is due to the antioxidant green tea extract, and strengthening deep sea enzymes reinforce the skin's natural defenses. Consider us fans.
Daily UV Defense Cream, Naturopathica ($64)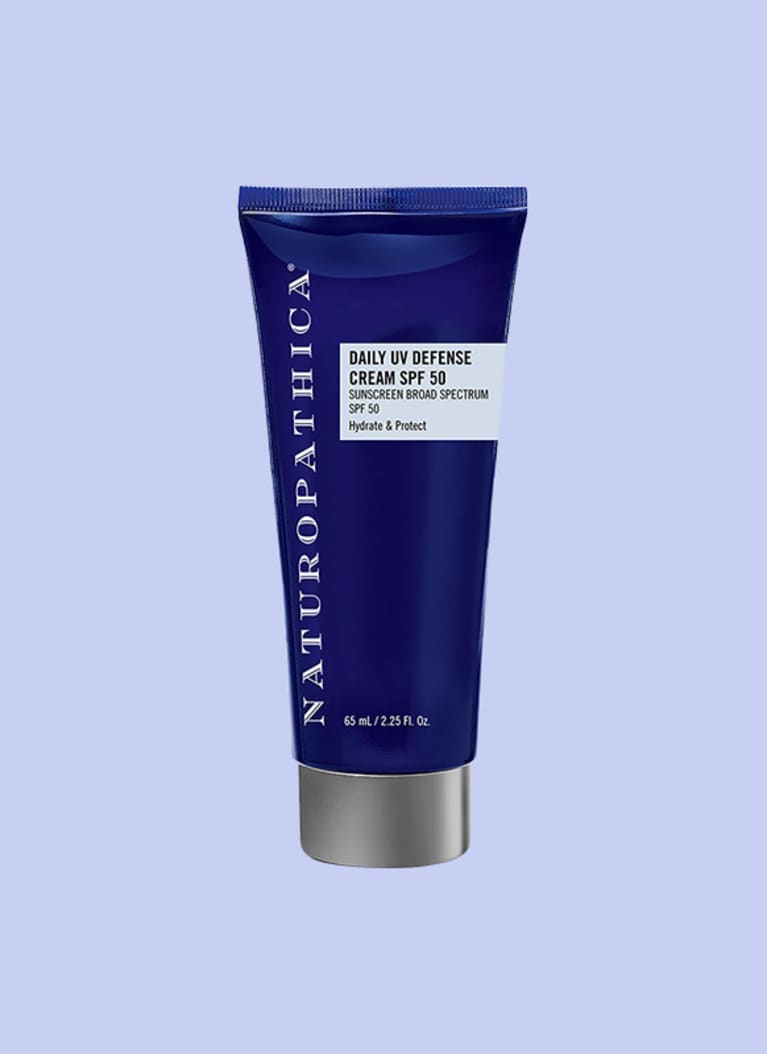 mindbodygreen
The Organic Pharmacy Cellular Protection Sun Cream SPF 50
This lotion comes formulated with a few anti-inflammatory ingredients like vitamin E and aloe vera, so not only is it protecting against sun damage, but it's fighting any free-radical damage that might come your way (because let's face it: We're not perfect at SPF).
Cellular Protection Sun Cream SPF 50, The Organic Pharmacy ($69)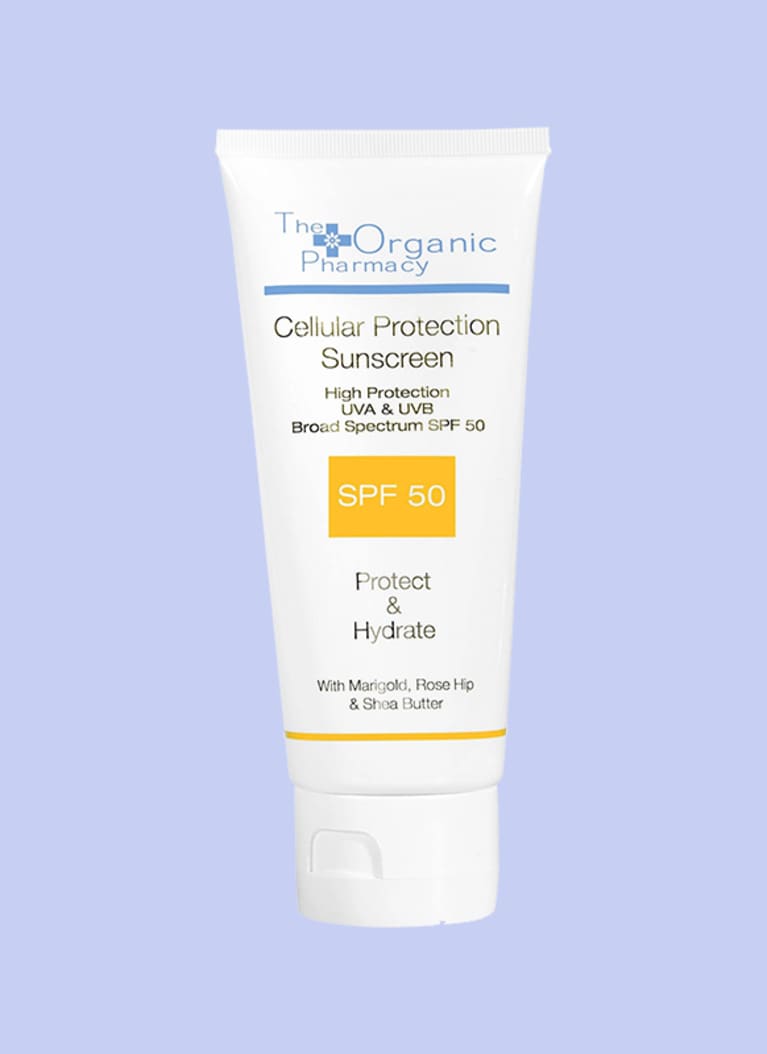 mindbodygreen
Juice Beauty SPF 30 Sport Sunscreen
Ready for a few games at the beach? This will be a great option that stands up to sweat, as well as is packed with organic jojoba and soothing aloe. Read: antioxidants and vitamins for the ultimate daily protection.
SPF 30 Sport Sunscreen, Juice Beauty ($16)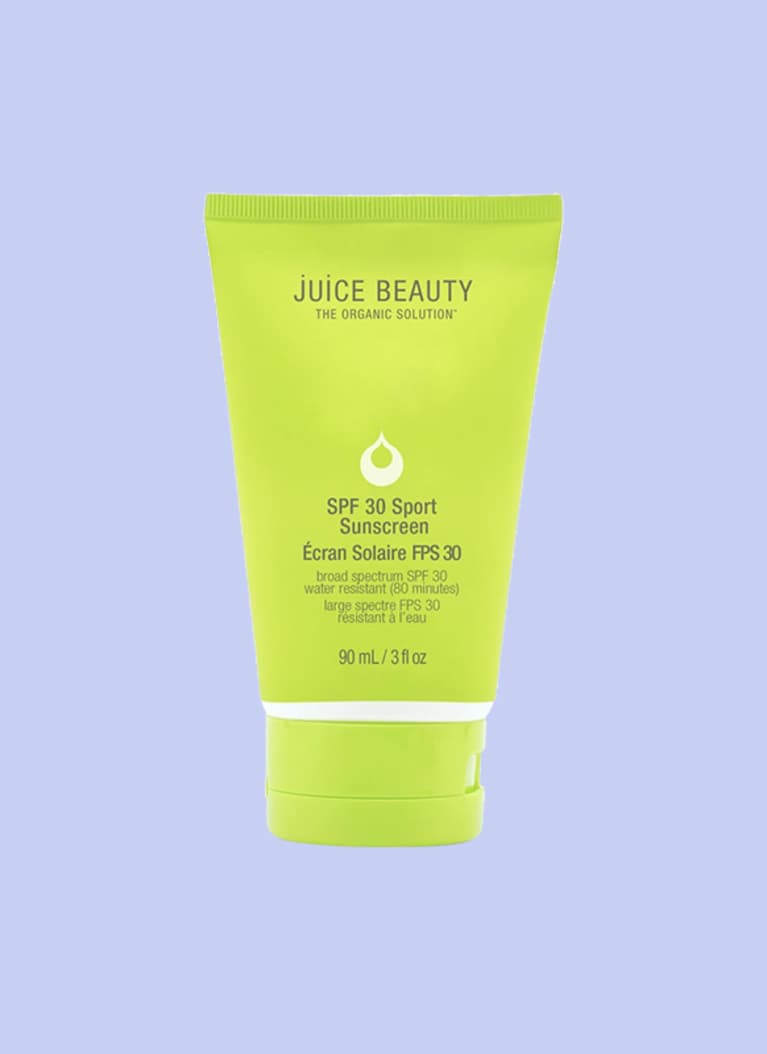 mindbodygreen
Supergoop Unseen Sunscreen
This oil-free formula is perfect for your face during beach days, as it's reef-safe, totally blendable on all skin tones, and noncomedogenic. Sure, some of us just fine applying a body lotion on our faces, while others just can't risk the breakouts that might ensue. If you are in the latter camp, consider tossing this in your beach bag too.
Unseen Sunscreen, Supergoop ($34)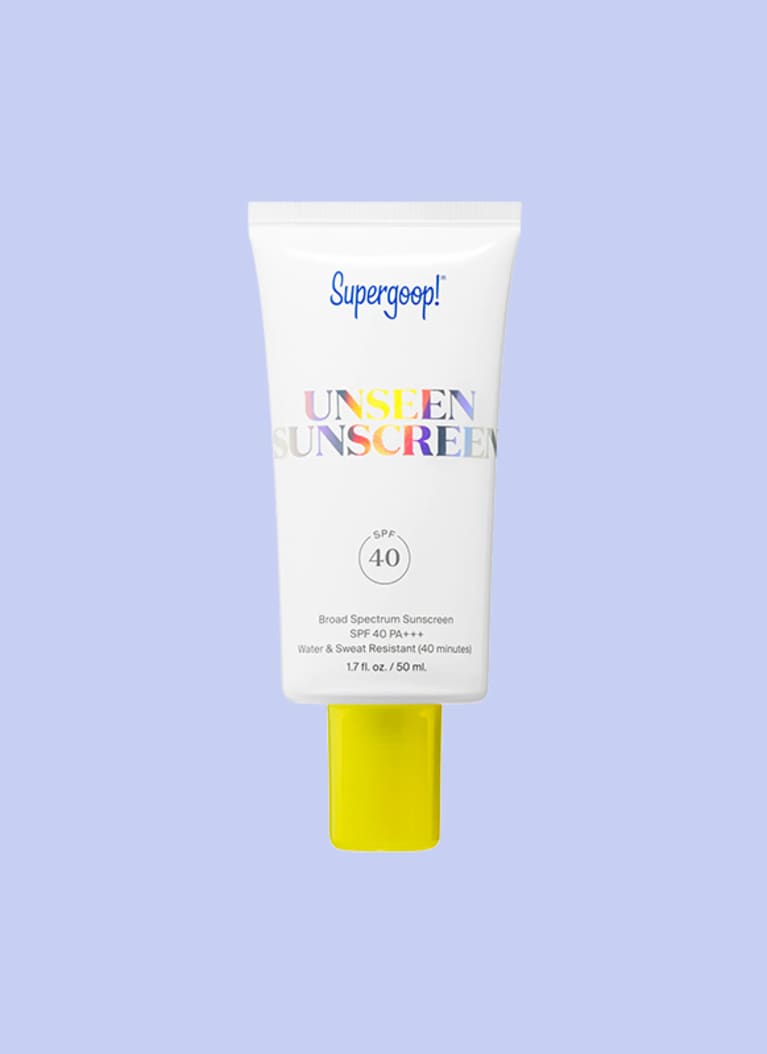 mindbodygreen
Colorescience Sunforgettable Total Protection Body Shield
A derm-favorite brand that makes a wide range of SPF options for all skin types and tones, this mineral body lotion is tinged a universal neutral. What does that mean? It has a slightly peachy hue to it, which helps it blend in easier to almost all skin tones.
Sunforgettable Total Protection Body Shield, Colorescience ($45)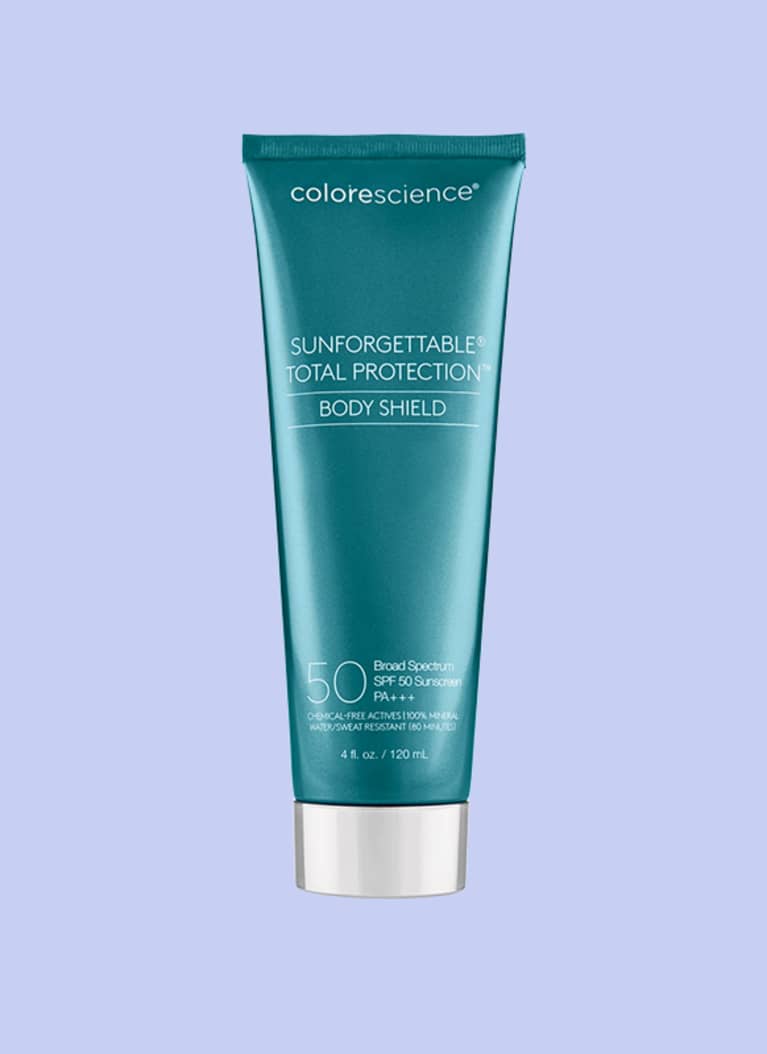 mindbodygreen