The 15 Best Natural & Clean Wrinkle Creams + How To Use Them
mbg Beauty Director
By Alexandra Engler
mbg Beauty Director
Alexandra Engler is the beauty director at mindbodygreen and host of the beauty podcast Clean Beauty School. Previously, she's held beauty roles at Harper's Bazaar, Marie Claire, SELF, and Cosmopolitan; her byline has appeared in Esquire, Sports Illustrated, and Allure.com.
February 1, 2022
We carefully vet all products and services featured on mindbodygreen using our
commerce guidelines.
Our selections are never influenced by the commissions earned from our links.
For many, fine lines are their top skin care concern. Fine lines can be the result of skin dehydration, exposure to environmental irritators, internal stressors, and, of course, natural aging. So it's important to take a multifaceted approach with your routine in order to get the best results.
But one major part of that game plan? A smart topical formulation to improve skin texture, increase hydration, aid in protection, and encourage collagen production.
Luckily, we did the hard work for you (you know, testing tons of products, interviewing experts, and loads of hours looking at the research), so all you have to do is check out the list below.
Quick list
Best overall
A product that has amassed a devoted following, loads of praise from the pros, countless media blurbs, and is known to beauty fans as simply, The Cream (no brand name needed for recognition). The hero ingredient is something called trigger factor complex, an exclusive patented technology that is made of 40 ingredients and is the result of over 30 years of study and clinical research. But what does it do, you ask? It makes the formulas smarter and more effective by guiding nutrients to where they're needed most—so the benefits can range from smoothed texture and reduced fine lines to improved dark spots. A marvel of innovation.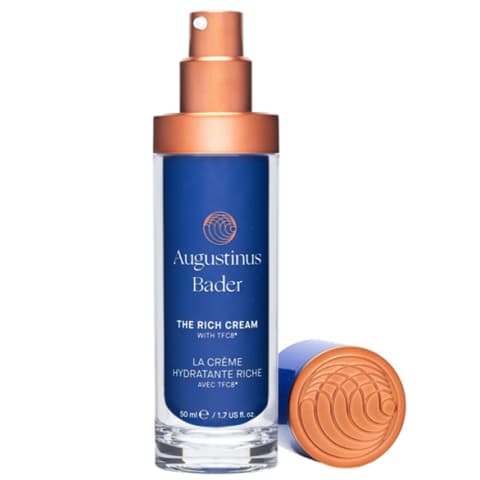 Augustinus Bader
Best drugstore
A budget-friendly favorite brand of mine, Burt's Bees' firming collection delivers a dose of bakuchiol and vitamin E. Bakuchiol is known in skin care circles as a natural alternative to retinol, and one clinical study did find that it has comparable results. This cream is buffered with several plant oils and vitamin E, which can help protect the skin from free radicals.
Burt's Bees
Best for deep wrinkles
Wrinkle severity runs the spectrum: Some may have simple fine lines that show up when the skin is dry, while others have deep-set wrinkles that don't seem to budge. For the latter, you'll want to invest in an option that goes after these lines with gusto: This award-winning option uses 12 researched botanicals formulated at impressive percentages that come with clinical backing to reduce wrinkle-size appearance (by an impressive 21%), re-balance tone, and hydrate.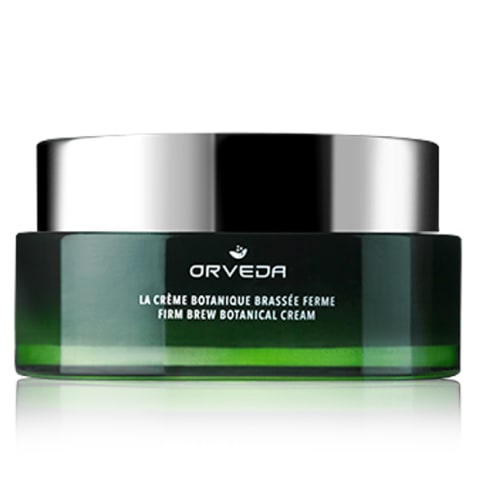 Orveda
Best for beginners
Is this your first foray into healthy aging skin care? Certainly, it can feel overwhelming—not to mention it comes with pretty intense ingredients. For wrinkle-reduction newbies, I recommend options that are more broadly formulated—meaning they target a larger swath of concerns so you can see additional changes and not just fine-line-related ones. This effortlessly lightweight cream improves dullness and overall hydration and plumps skin.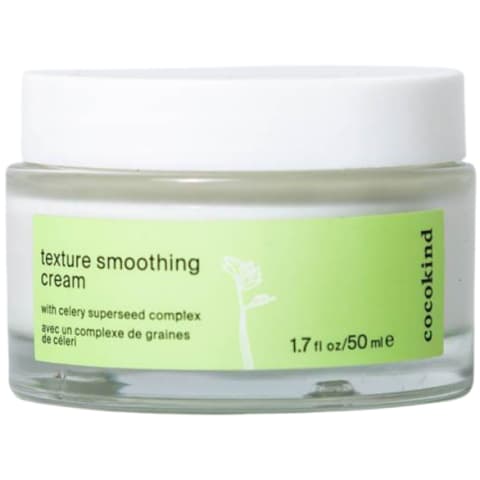 Cocokind
Best makeup hybrid
We love multitaskers around here, and no more so than when makeup comes with functional skin care benefits. This blend, created by leading dermatologist Macrene Alexiades, M.D., Ph.D., covers skin in a delightful wash of color (from high-quality mineral pigments) while targeting fine lines with botanical extracts like peptides and antioxidants.
Macrene Actives
Best retinol
Retinol is probably one of the most famous skin care ingredients—largely due to dermatologists' recommendations and loads of clinical research. The antioxidant enhances skin care turnover (making your skin cells act younger) and improves collagen production (which provides scaffolding-like support for sagging skin). This cream combines the star ingredient with ferulic acid, an antioxidant that actually makes other antioxidants more effective, and barrier-supporting moisturizers.
Dr. Dennis Gross Ferulic Retinol Anti-Aging Moisturizer ($75)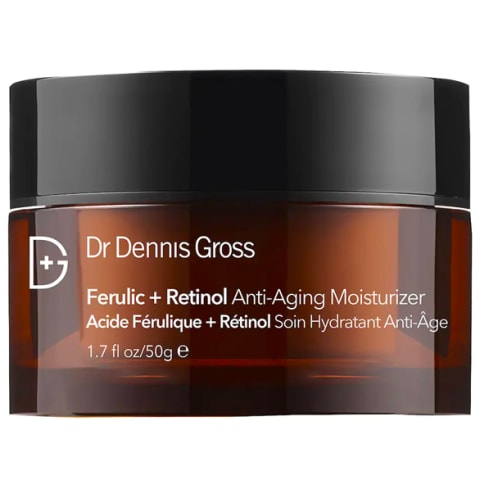 Dr. Dennis Gross
Best natural retinol alternative
Powered by the plant Bidens Pilosa, this is a natural retinol swap that is shown in clinicals to improve skin firmness and texture in just 28 days. It's also—we might add—much more gentle than retinols, which are notoriously irritating. Read: Opt for this if you've never been able to tolerate retinols in the past.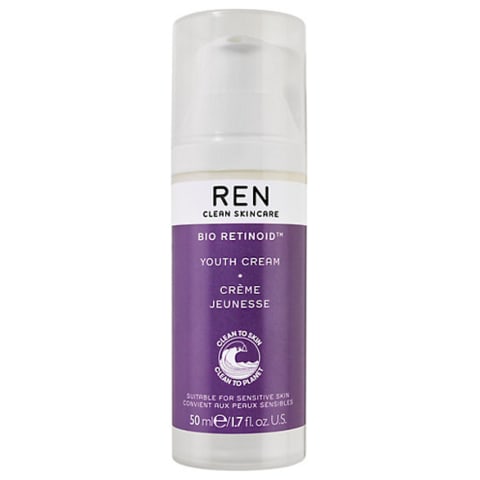 Ren Skin Care
Best vitamin C
I'm a huge fan of vitamin C products and use one daily. Not only is it a star antioxidant, but it is a vital part of the collagen synthesis process. And since collagen is the structural protein in the skin (or it's what makes skin firm), encouraging its production should be a top priority.
Perricone MD Vitamin C Ester Photo-Brightening Moisturizer ($75)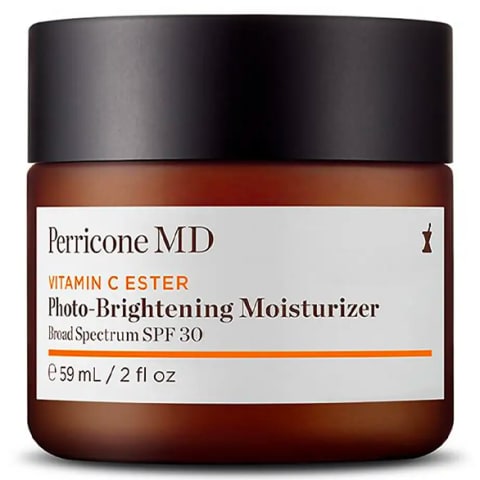 Perricone MD
Best peptide
Peptides are a type of amino acids that play an important role in skin structure. Yes, we're talking collagen again. (Listen, so much of skin health and longevity comes back to collagen, so it comes up a lot.) When applied topically, peptides can aid in the production as it gives skin the building blocks it needs. This cult-favorite option not only contains a peptide complex, but it adds in growth factors and antioxidants for a robust formula.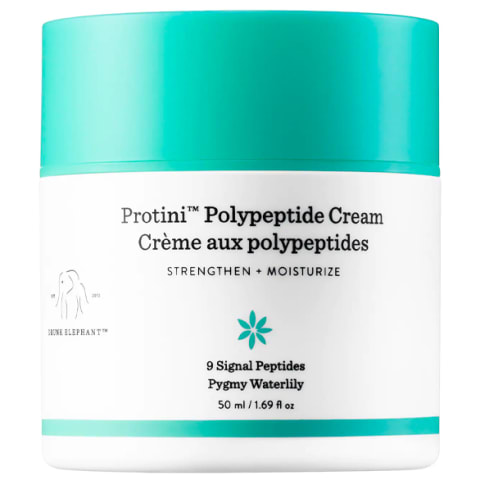 Drunk Elephant
Best AHA
Alpha-hydroxy acids are water-loving acids that are best known as exfoliators. (You've likely seen glycolic and lactic acid peels and masks before, no?) But in this formulation, lactic acid acts as a hydrator—while still improving overall texture. The dense cream also comes with a cocktail of actives that smooth lines, such as peptides, hyaluronic acid, and niacinamide.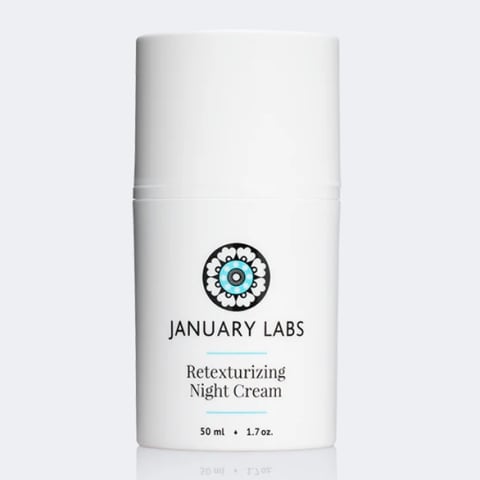 January Labs
Best for sensitive skin
An issue that those with sensitive skin know all too well: So many of the common ingredients that show up in mature skin products are harsh and irritating. This is quite frustrating for those who want to target wrinkles while not sending their skin into panic mode. Tata Harper's gentlest collection passes the test: It's seriously hydrating and comforting while infusing the skin with plant extracts that ease signs of aging.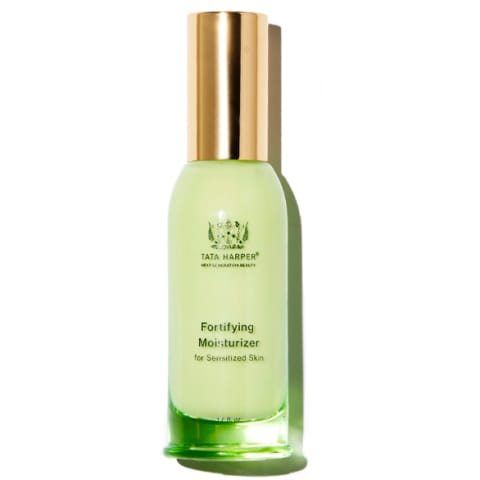 Tata Harper
Best for dry skin
Unfortunately, dry skin and fine lines go hand-in-hand: When your skin is zapped dry of moisture, it shrivels like a grape to a raisin. So if you're naturally on the dryer end of the skin care spectrum, you're going to want barrier-supporting creams, which can trap the water in. Biossance uses their signature squalane (a plant-derived oil that mimics your skin's natural squalene) and omega fatty acids to support the lipid layer.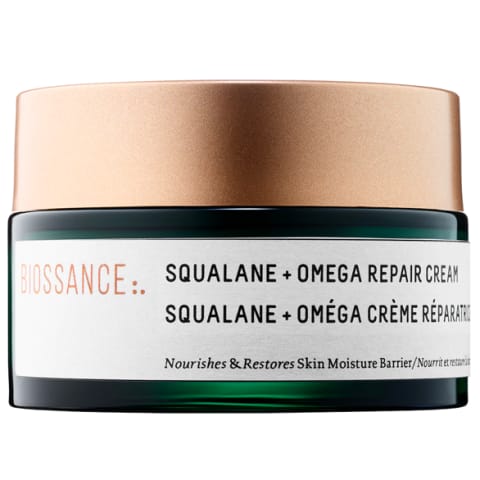 Biossance
Best for blemish & oil control
This is not the first time I've waxed poetic about this product, and it won't be the last. First and foremost, I must explain the sensorial appeal: It splashes on the skin like a burst of hydration. Then the lightweight formula delivers oil-controlling botanicals like Japanese leopard lily, wild rose, green tea, and algae.
Tatcha The Water Cream ($69)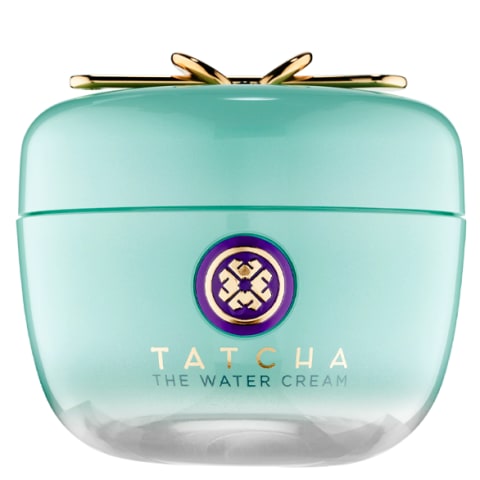 Tatcha
Best brightening
Often those with fine lines additionally complain about dullness (so many of these concerns come in package deals). For a boost, reach for this product that contains caffeine (which will encourage circulation to the skin), ginseng (to help skin energy), and barrier-supporting botanicals.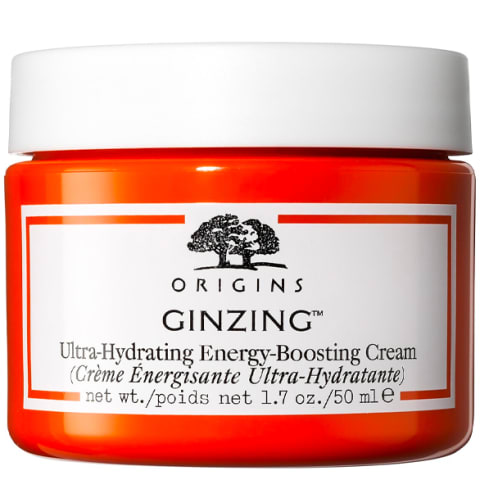 Origins
Best SPF
The best way to target wrinkles is to avoid sun damage and exposure. (Prevention, as always, is easier than treating.) This mineral SPF is specifically formulated for the face, goes on with minimal white cast, and contains several skin-loving actives. To name a few: There's vitamin E for antioxidant protection, squalane for barrier defense, and chicory root extract for hydration.
Beautycounter Countersun Daily Sheer Defense For Face SPF 25 ($46)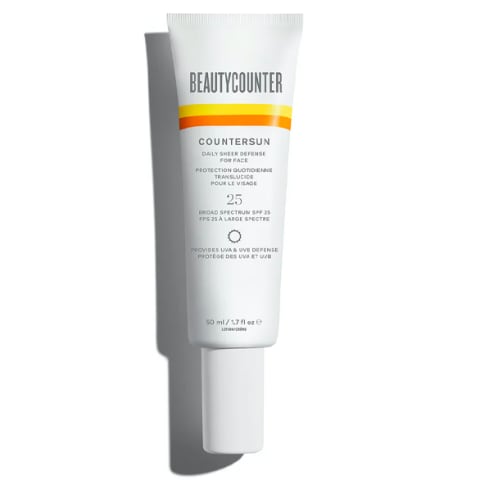 beautycounter
Application tips.
No product can do its job properly if you're not using it right. One of my pet peeves as a beauty editor is when someone comes to me complaining a product doesn't work, only to learn they haven't been following instructions. So, please follow the below! It will make your product work better.
Be consistent. Products need time and regular use to work. Doing your skin care routine irregularly and then being upset you're not seeing results is like being mad you don't have toned arms from those pushups you did last month.
Use sun-sensitizing products at night. Retinols and AHAs make you more susceptible to UV damage, so it's important to use them only in the evening. Then you can use protective creams—like those with antioxidants—during the day.
Consider your other products. If you are one to layer or have a multistep routine, evaluate the ingredient in the other products to make sure you're not going overboard. Now, for some actives (like amino acids, peptides, and antioxidants), it's usually the more the merrier—but for things like retinol, exfoliants, niacinamide, and vitamin C, adding too much may cause sensitization.
Use as your last or second-to-last step. Creams act as a sealant, trapping in whatever is underneath. So, in terms of order, you'll want to cleanse, tone, apply a serum, then the cream. The exception to this is if you apply oils, too. That will sit atop the cream as the final step.
Take a holistic approach. Topicals are just one part of your healthy aging routine. How you treat your body, what the skin is exposed to, what you consume, and your mental health all play a role in skin longevity. Be sure to eat a plentiful diet, get enough sleep, practice stress reduction, move your body, and even invest in high-quality skin supplements like collagen supplements (see our list of all-time favorites here). This will help your skin look and feel its best, inside and out.
The takeaway. 
There are so many options for targeting fine lines, should you be interested in doing so. It's really just about finding one that will work for your skin and applying it correctly. Luckily, we did the research for you—so all you need to do is pick one from the list and apply as directed. (Want to support your skin's health and youthfulness from the inside out? Check out our anti-aging supplement roundup.)
Alexandra Engler
mbg Beauty Director
Alexandra Engler is the beauty director at mindbodygreen and host of the beauty podcast Clean Beauty School. Previously, she's held beauty roles at Harper's Bazaar, Marie Claire, SELF, and Cosmopolitan; her byline has appeared in Esquire, Sports Illustrated, and Allure.com. In her current role, she covers all the latest trends in the clean and natural beauty space, as well as lifestyle topics, such as travel. She received her journalism degree from Marquette University, graduating first in the department. She lives in Brooklyn, New York.