Our 9 Favorite Clean-Burning Candles Of Winter 2021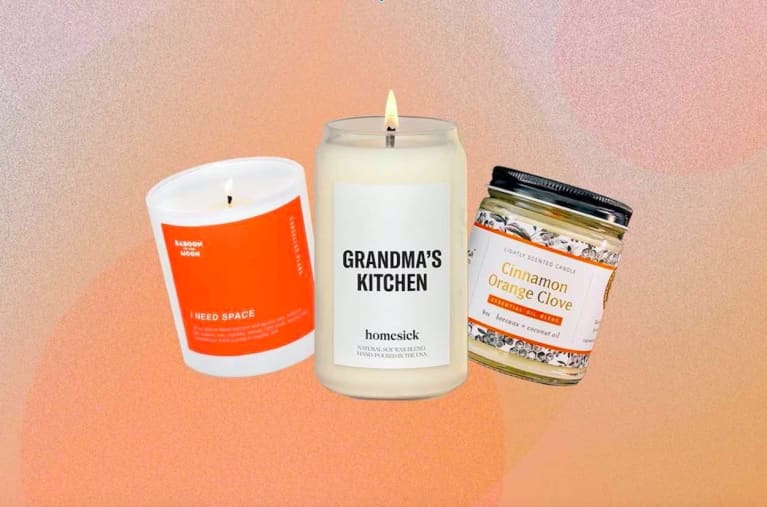 Our editors have independently chosen the products listed on this page. If you purchase something mentioned in this article, we may
earn a small commission
.
While there's hardly a bad time to light a candle, the long, dark nights of winter really beg for it. We found nine warm, cozy stunners that evoke all the best perks of the season—from luxe cocktail parties to an oven full of pie. All of them are clean-burning, meaning they swap out potentially harmful metal wicks, petroleum-derived waxes, and synthetic fragrances for natural ingredients you can feel good about striking up again and again.
I Need Space (gin, balsam, oak, cypress)
This funky collaboration between candle company Cancelled Plans and adventure brand Baboon To The Moon attempts to put a smell to outer space exploration. The result is a hand-poured blend of coconut and apricot wax with notes of gin and woodsy aromatics that's out-of-the-world musky and rich.
Cancelled Plans x Baboon To The Moon I Need Space, $32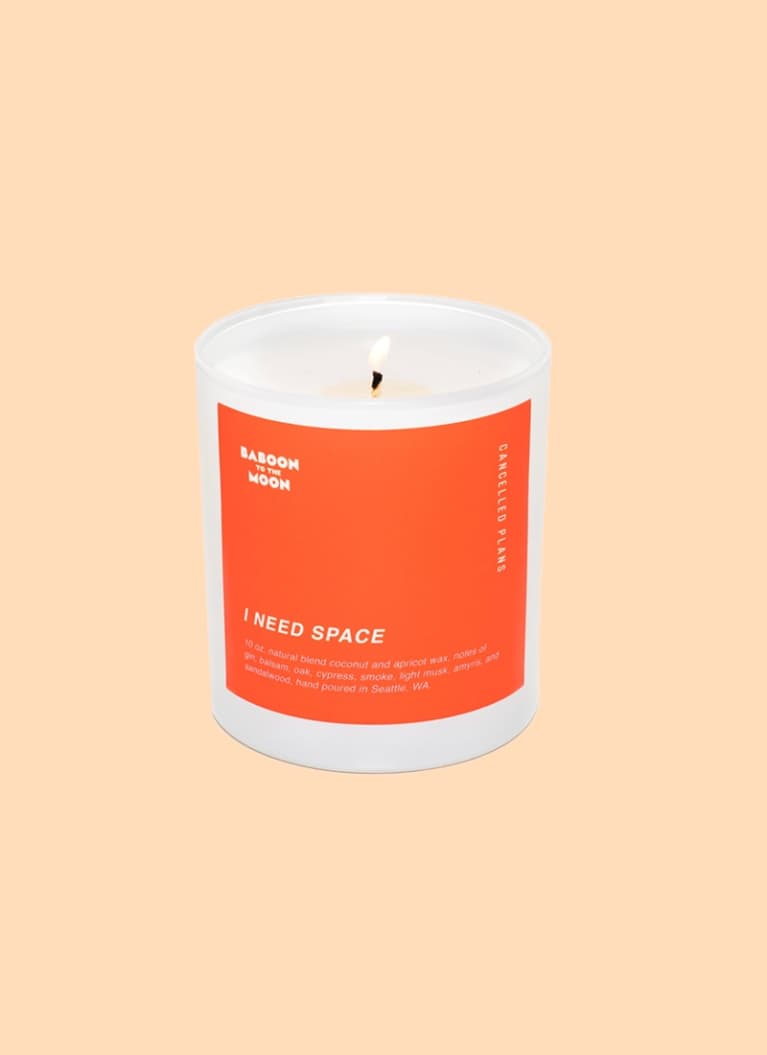 Cancelled Plans
Peace (peppermint, eucalyptus, cedar, vanilla)
Peppermint and eucalyptus make for a cool-yet-comforting combo in this vegan candle, made from soy wax. A pandemic-born company, Glo Through It prints a positive affirmation on each candle (Peace's is "When You Stop Searching You Will Find What You Need") to, as founder Kandace Florence puts it, remind everyone of "the light they hold within."
Glo Through It Peace Candle, $22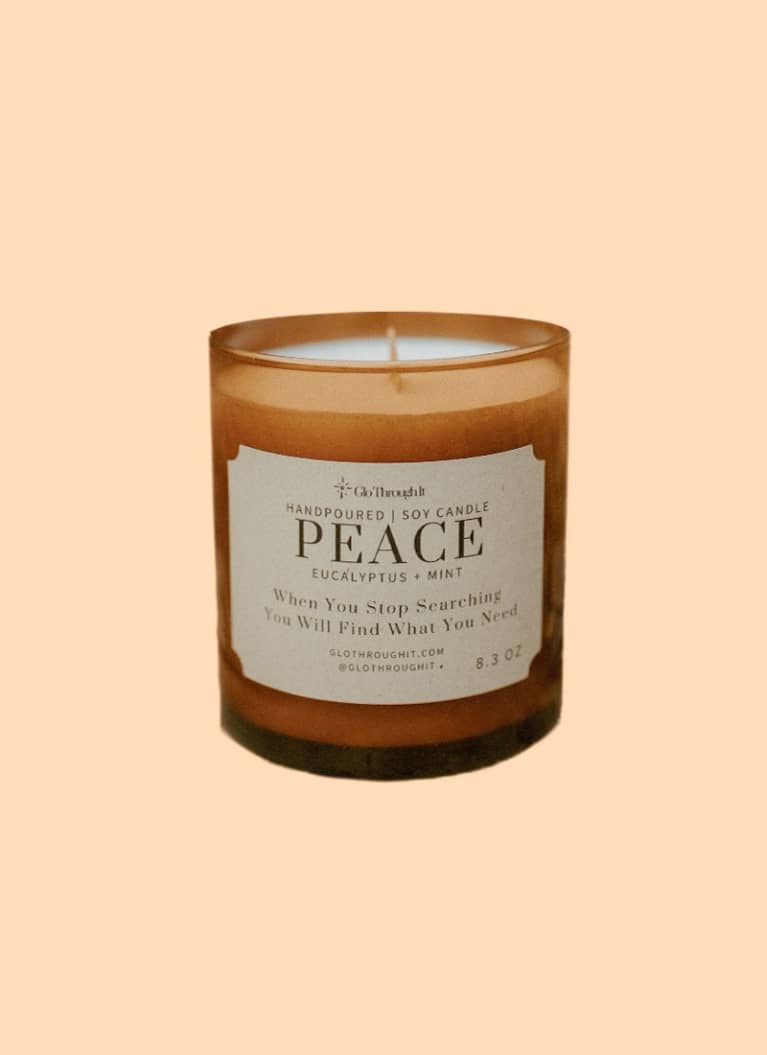 Glo Through It
Balsam Fir Apothecary Jar (balsam fir, clove bud)
A forest lover's delight, this one combines oils from evergreen and deciduous trees for an intensely woodsy experience. Light up the lead-free wick, sniff the clean-burning soy wax, and get excited about hiking trips come springtime.
228 Grant Street Candle Co. Balsam Fir Apothecary Jar, $32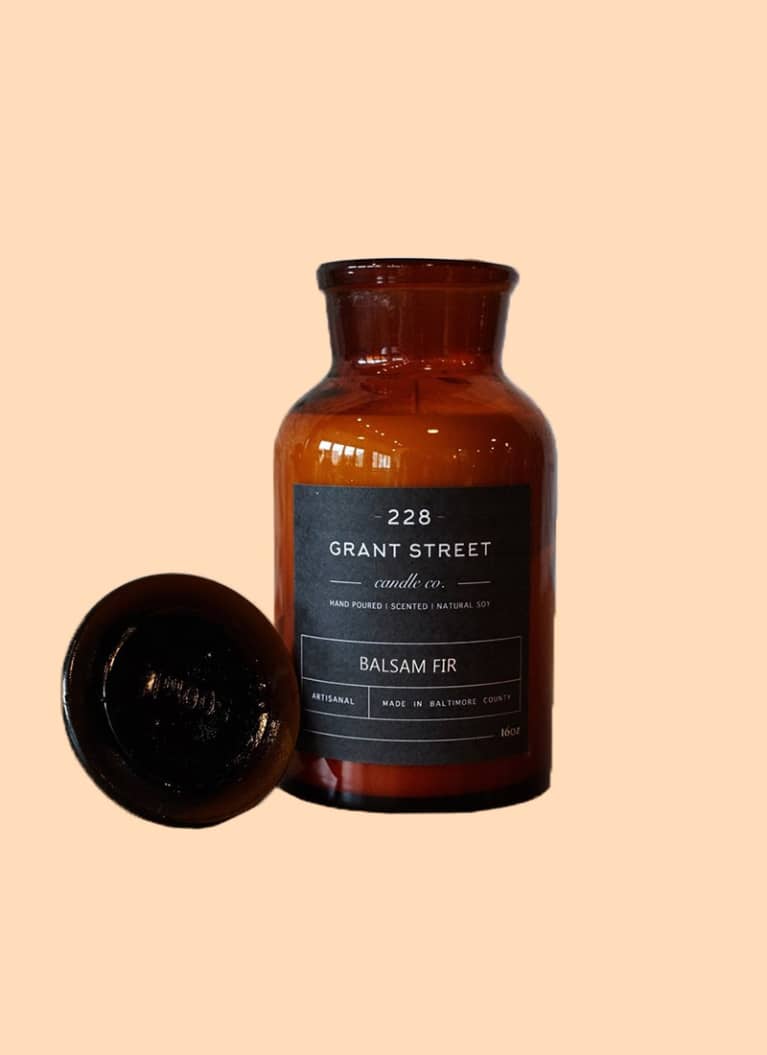 228 Grant Street Candle Co.
I Can. I Will. I Did. (eucalyptus, pine, lemon)
There's something so satisfying about the combination of eucalyptus and lemon: It's spicy and punchy on the nose but leaves a happy, invigorating scent trail behind. This candle from Spoken Flames adds some pine to the mix for an intoxicating winter scent, poured into a reusable glass jar and covered with a wooden wick that mimics the sound of a campfire as it burns.
Spoken Flames I Can. I Will. I Did., $34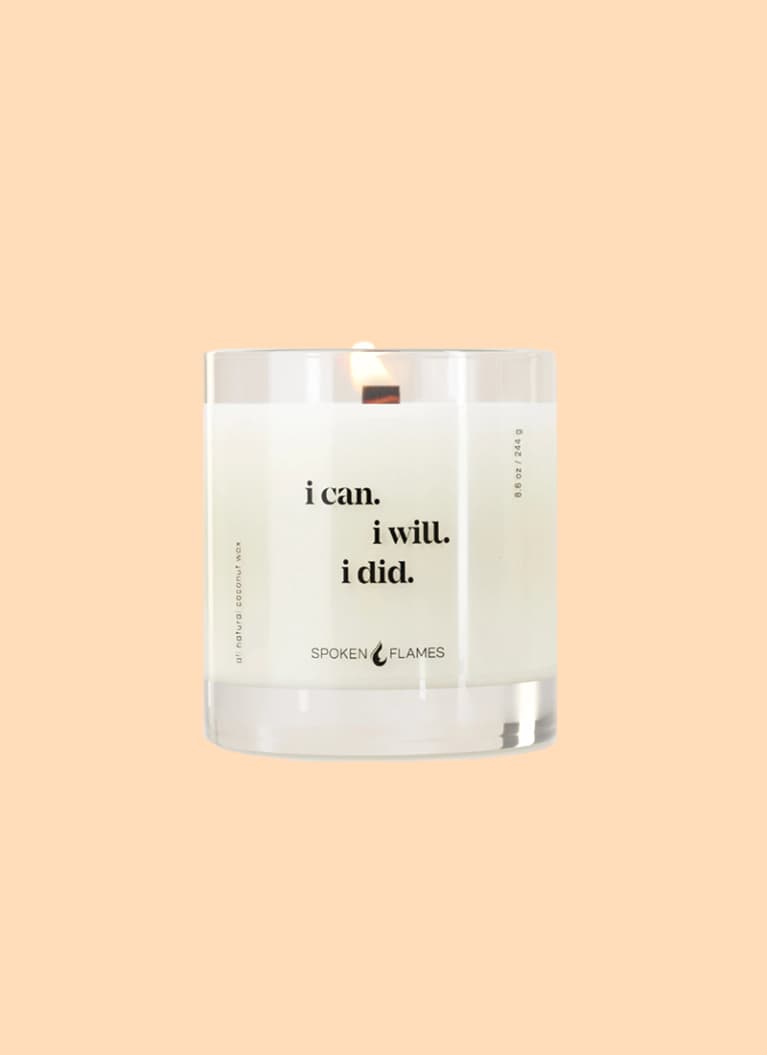 Spoken Flames
Chandelier (champagne, saffron, leather)
Light this one to remember what it feels like to put on a sparkly dress and float around a cocktail party—without needing to take off your sweats. Otherland has built a reputation for its addicting scents and beautiful jar designs, and all its candles are made from a hand-poured soy/coconut wax blend.
Otherland Chandelier, $36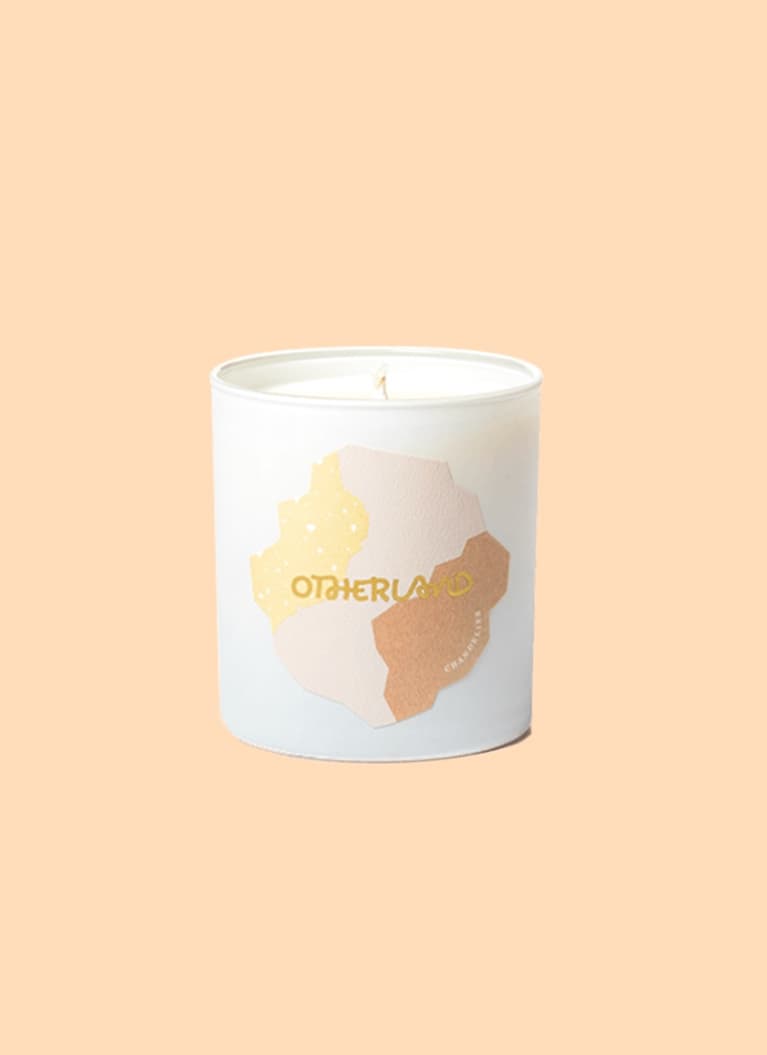 Otherland
Northlands (fir, pine needles, absinthe, nutmeg)
Brooklyn-based candle purveyor Keap is obsessive about scent. They work with a master perfumer on a small, highly curated line of candles meant to evoke certain memories—like Northlands, which calls to mind a crackling fire under a forest canopy. The company is also extremely eco-conscious: Candles arrive in plastic-free packaging, and their minimalist reusable jars make for a handsome addition to any bar cart (the small label sticker slides right off!).
Keap Northlands, $49.50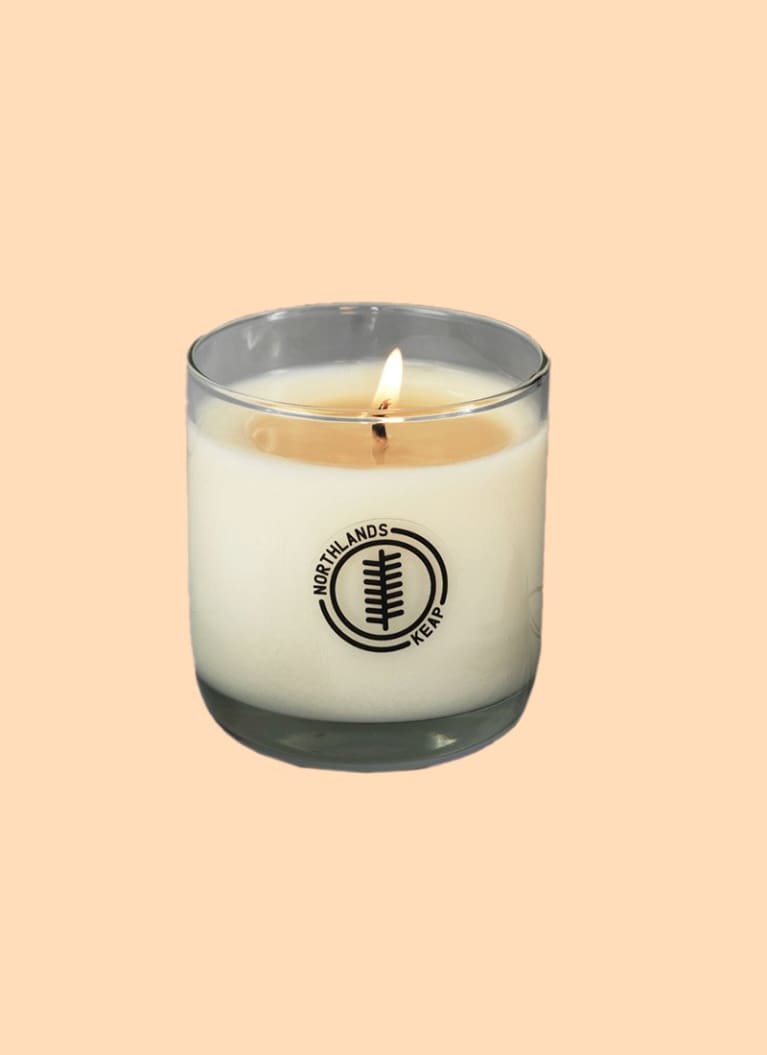 Keap
Fefo (vetiver, sandalwood, cedar)
Yes, this candle costs $250. But it also weighs 9 pounds, is the size of a small child, and burns for 250 hours. Its scent mimics its stunning clay vessel: earthy and warm, with a hit of spice. It's the ultimate investment for cozy winters to come.
Fefo Fefo Candle, Large, $250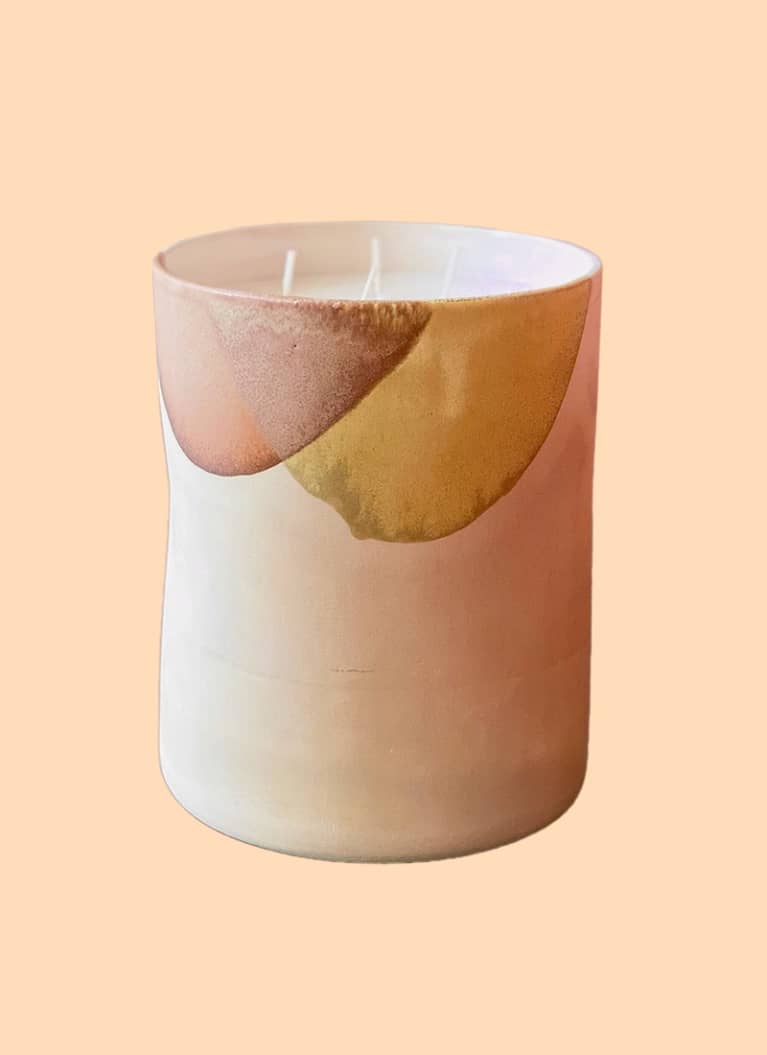 Fefo
Fontana (cinnamon, orange, clove)
This one is a more subtle rendition of the classic in-your-face holiday candle. It's made with healthier ingredients, too. It swaps artificial fragrance with essential oils and petroleum-derived wax with a beeswax and coconut blend and is certified Made Safe, meaning it doesn't pose any known risk to human or environmental health.
Fontana Cinnamon Orange Clove Essential Oil Candles, $13.29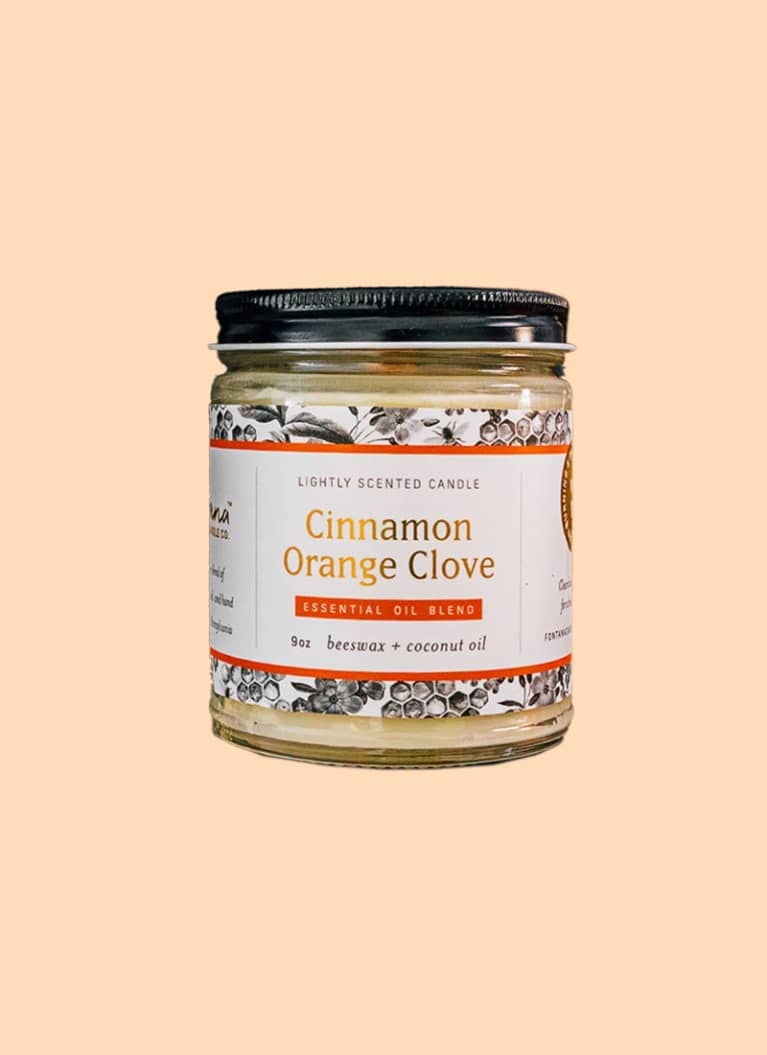 Fontana Candle Company
Grandma's Kitchen (apple, cinnamon, vanilla)
Anyone who's nostalgic for family gatherings (or just craving some warm pie) will love this mouthwatering blend. While some dessert-scented candles can be sickly, this one is just the right amount of sweet for everyday use.
Homesick Grandma's Kitchen Candle, $34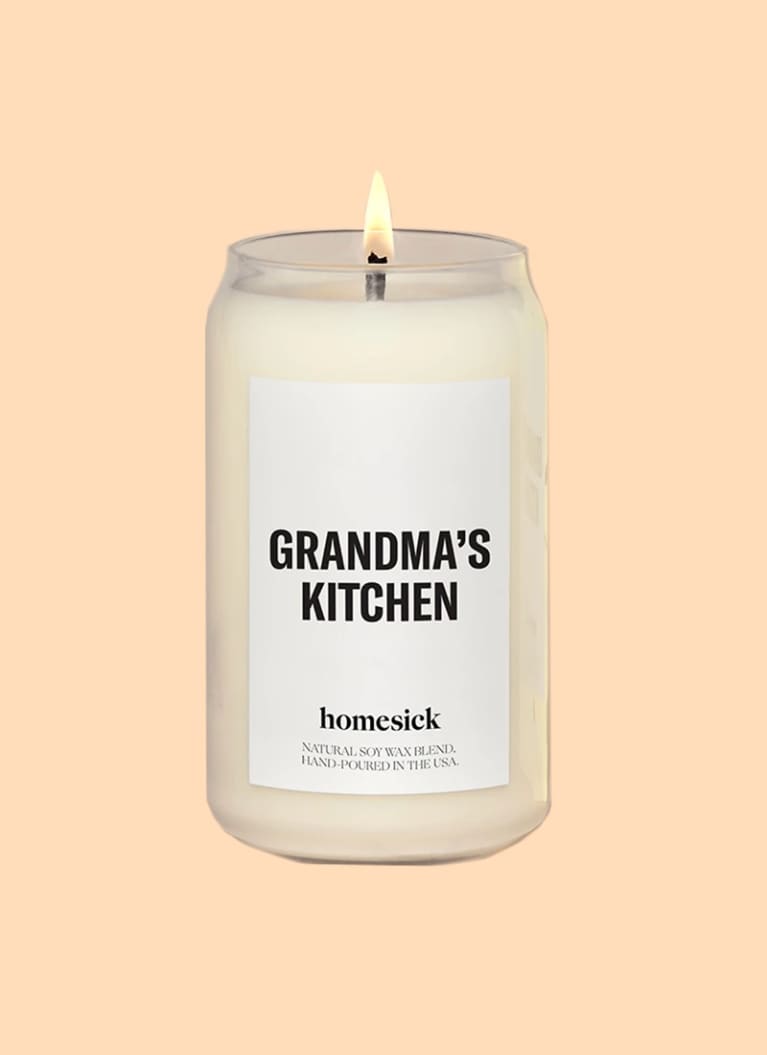 Homesick Candles