The 12 Best Tinted Moisturizers Of 2021 For Minimal, Breathable Makeup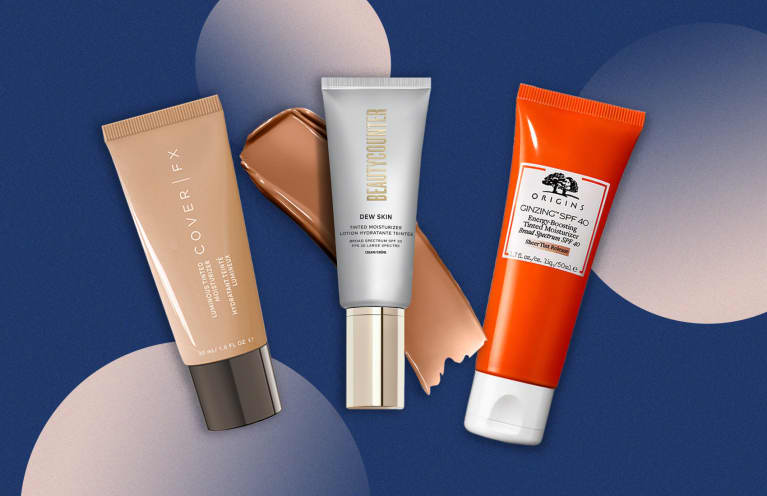 Our editors have independently chosen the products listed on this page. If you purchase something mentioned in this article, we may
earn a small commission
.
If you're shooting for minimal, breathable makeup, a tinted moisturizer is a great buy: These hang in the happy middle ground between makeup and skin care, offering a lightweight wash of pigment (although, you'll see different options have varying degrees of coverage) and skin-smoothing actives for a sheer, barely there finish.
With a quality tinted moisturizer, your skin just looks like skin—the cushiony formulas nestle into your skin's texture and let your natural dewiness live on, all while leaving any discoloration or blemishes undetected. Plus, a good chunk of options come spiked with antioxidants and SPF, so you're getting some extra environmental protection in there, too.
If you're looking for a new complexion product, we've got you covered. Peruse our 12 favorites below.
Cover FX Luminous Tinted Moisturizer
We love microbiome-supporting skin care around here, and this number infuses both pre- and probiotics to strengthen the skin barrier as you sweep it over your pores. It also includes lotus flower and water lily, incredibly hydrating extracts, so it feels extra soothing on the skin. The payoff is lightweight but radiant—an instant glow.
Luminous Tinted Moisturizer, Cover FX ($39)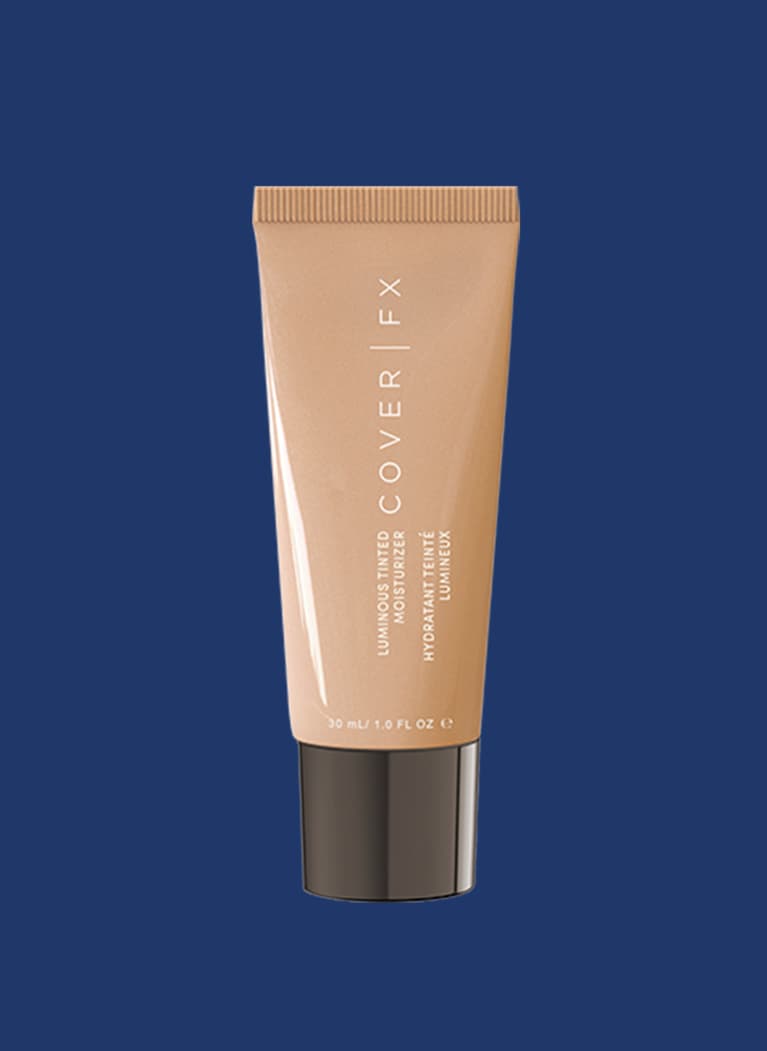 mindbodygreen
w3ll people Bio Tint Multi-Action Moisturizer
A sheer moisturizer enriched with antioxidant-rich extracts, like organic pomegranate, algae, broccoli seed, and ginseng, as well as coconut oil to hydrate the skin. Plus, it includes zinc oxide, earning a stamp of SPF 30.
Bio Tint Multi-Action Moisturizer, w3ll people ($30)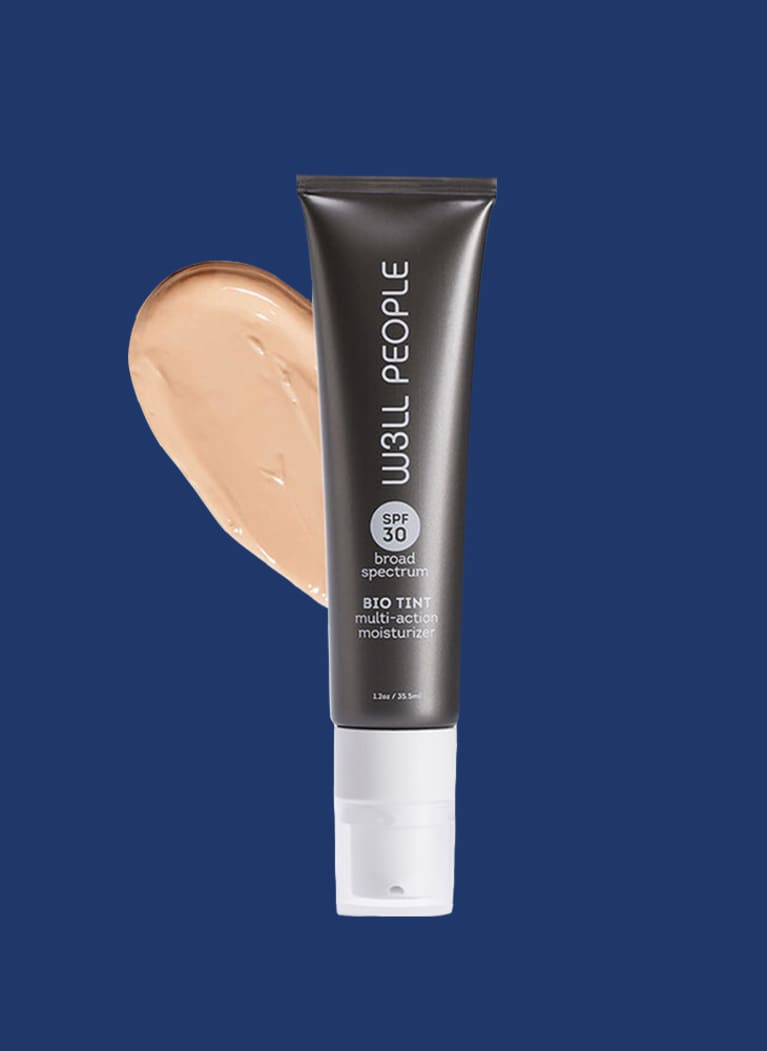 mindbodygreen
Kosas Tinted Face Oil Foundation
Marketing technically calls this a foundation, but I'd say it lays exactly like a buildable, tinted moisturizer. A blend of nourishing oils make the formula extra silky and light (avocado oil, red raspberry oil, jojoba oil, camellia seed oil, and rosehip seed oil), and it melts into your skin like a dream.
Tinted Face Oil Foundation, Kosas ($42)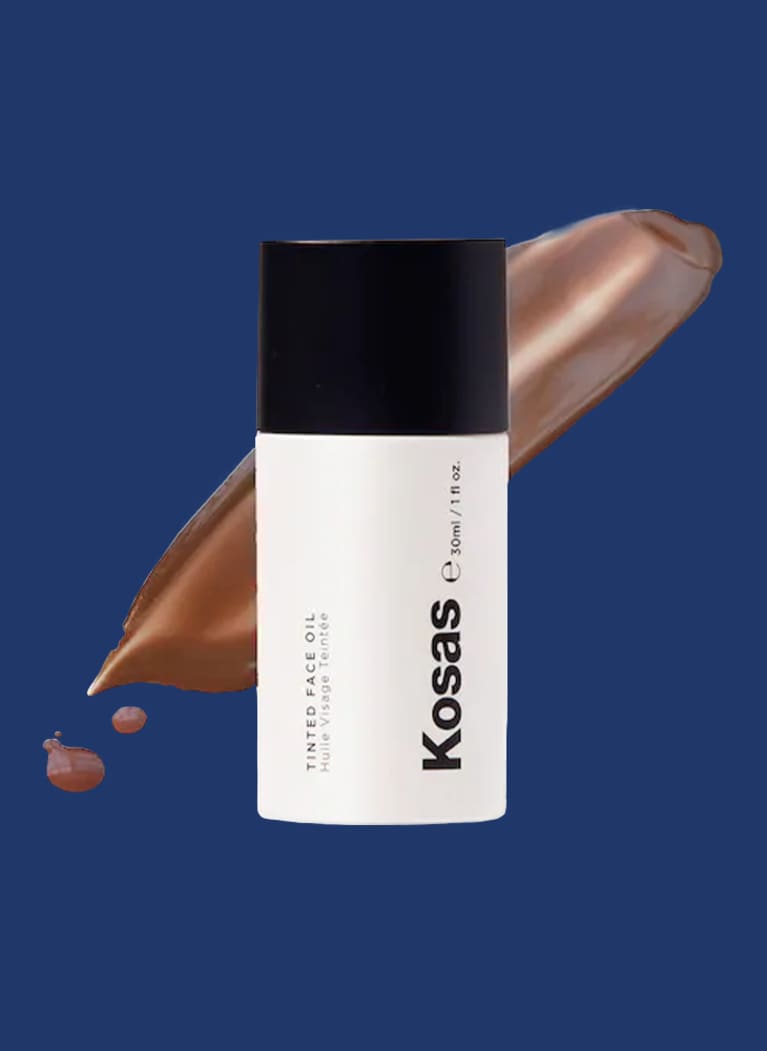 mindbodygreen
Origins GINZING SPF 40 Energy-Boosting Tinted Moisturizer
If dull, tired skin is your main gripe, give this SPF 40 number a go. The ingredients practically scream rejuvenated skin, with ginseng and caffeine as the main stars. It's very sheer and lightweight—more like a glow booster than a full-coverage product—so it's perfect if you're looking to give your skin a little something extra.
GINZING SPF 40 Energy-Boosting Tinted Moisturizer, Origins ($41)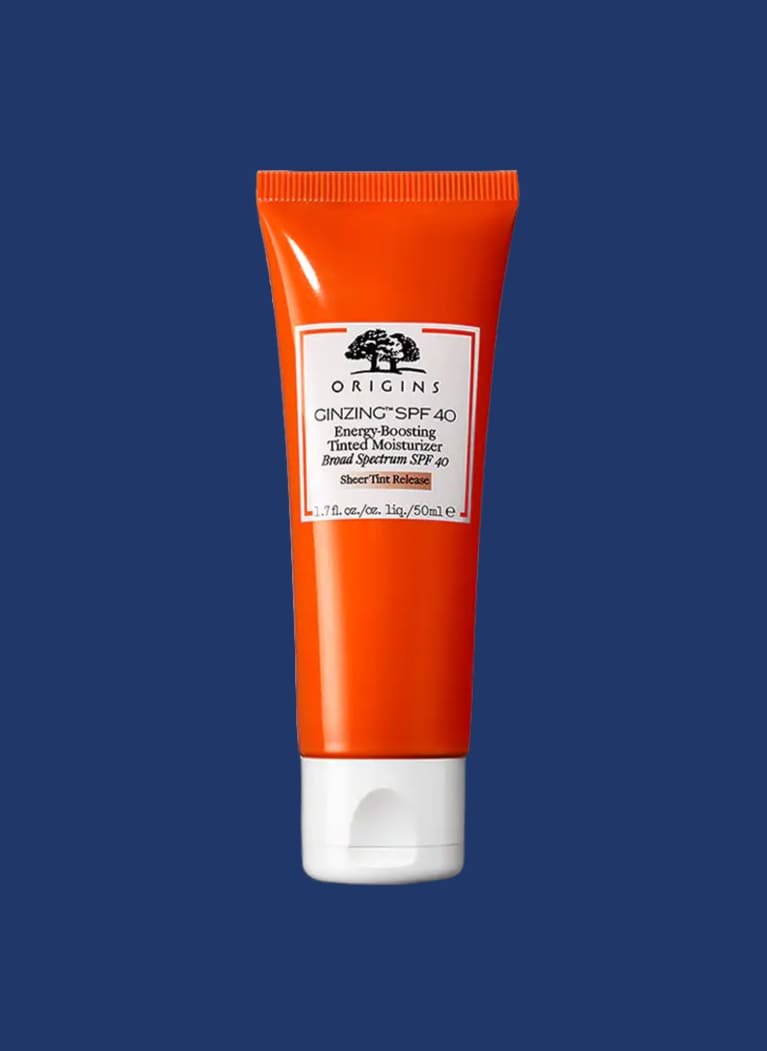 mindbodygreen
First Aid Beauty Ultra Repair Tinted Moisturizer Broad Spectrum SPF 30
This silky lotion is so soothing; thanks to colloidal oatmeal, hyaluronic acid, and vitamin E, it hydrates and calms angry skin (and covers up any irritation, while you're at it). Light, mineral pigments, and micro-pearls deposit even coverage, and it even boasts SPF 30.
Ultra Repair Tinted Moisturizer Broad Spectrum SPF 30, First Aid Beauty ($28)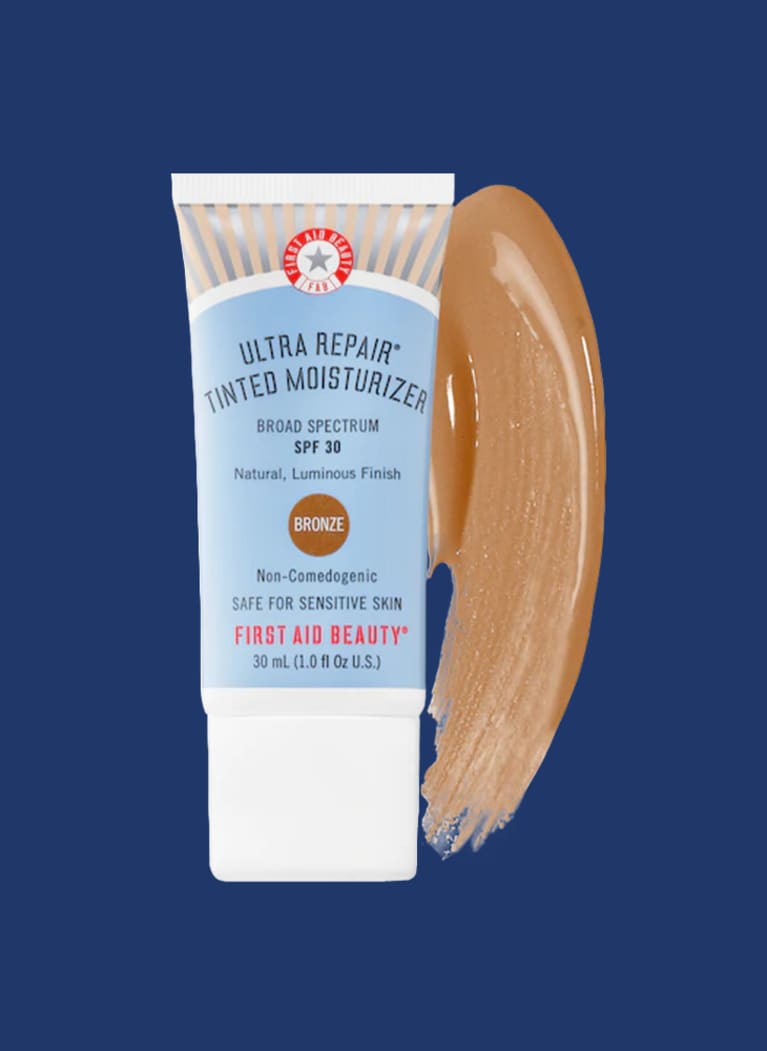 mindbodygreen
Honest Beauty CCC Clean Corrective With Vitamin C Tinted Moisturizer
Think of this like a CC cream and tinted moisturizer bundled into one (the two have overlapping benefits, anyway). It sinks into your pores for a pillowy texture, neutralizes discoloration, and doubles as a broad spectrum mineral sunscreen. Truly a multitasker.
CCC Clean Corrective With Vitamin C Tinted Moisturizer, Honest Beauty ($21.99)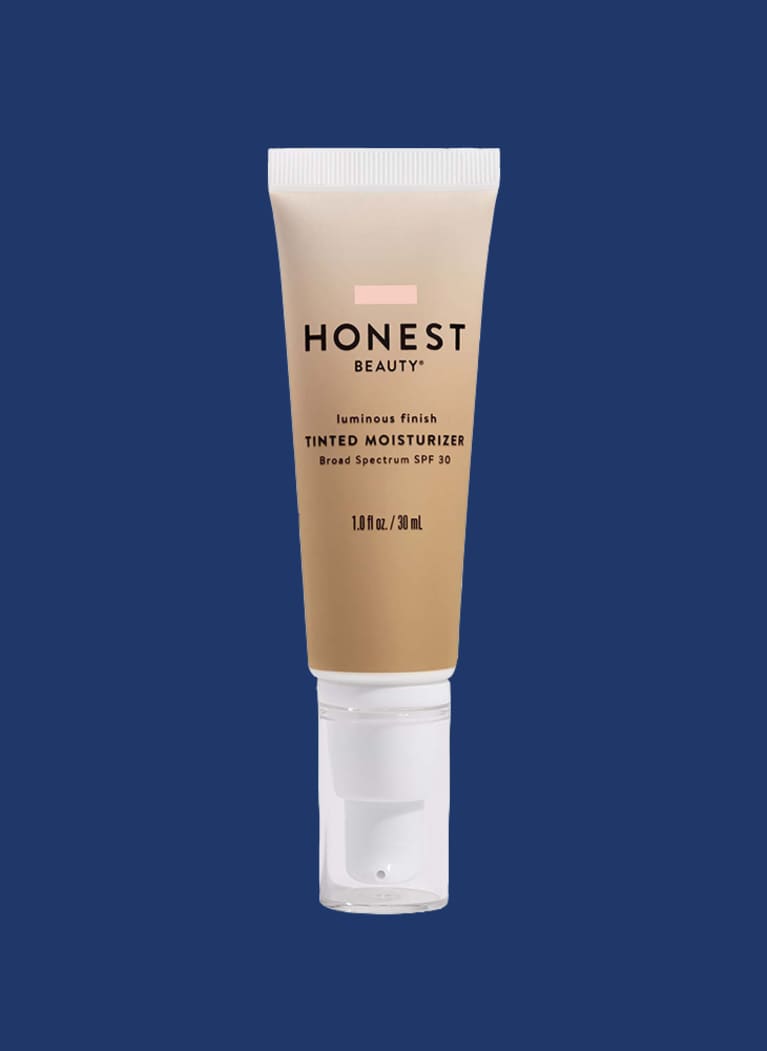 mindbodygreen
C'est Moi Tinted Moisturizing Lotion
Your sensitive skin will love this hypoallergenic, fragrance-free corrector. It's a bit heavier on the coverage front (more like a medium finish than a barely there wash of pigment), and it's chock-full of antioxidant-rich fruit extracts—think strawberry, kiwi, and apple.
Tinted Moisturizing Lotion, C'est Moi ($15.99)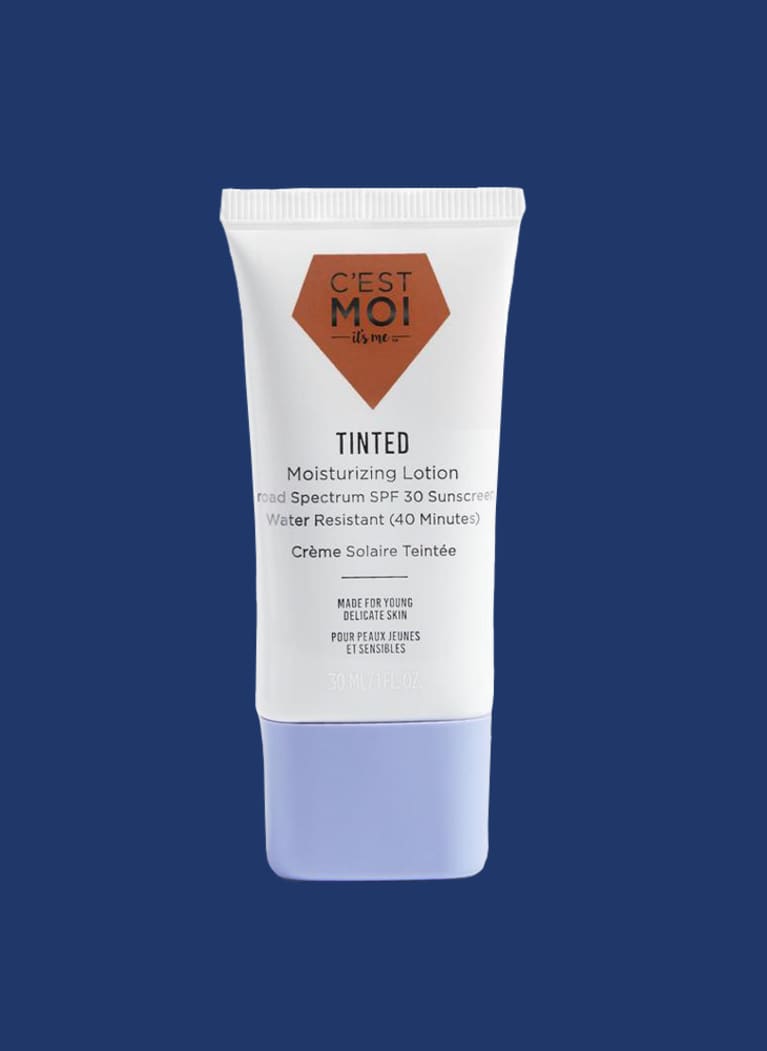 mindbodygreen
The Lip Bar Just A Tint 3-In-1 Tinted Skin Conditioner
This creamy number grips onto your skin with an oil-free formula, so you'll glow in all the right places (no shiny T-zones, here), but thanks to hyaluronic acid, it never dries caky. Soft and silky, warming it up between your palms is a sensorial experience in itself.
Just A Tint 3-In-1 Tinted Skin Conditioner, The Lip Bar ($17.99)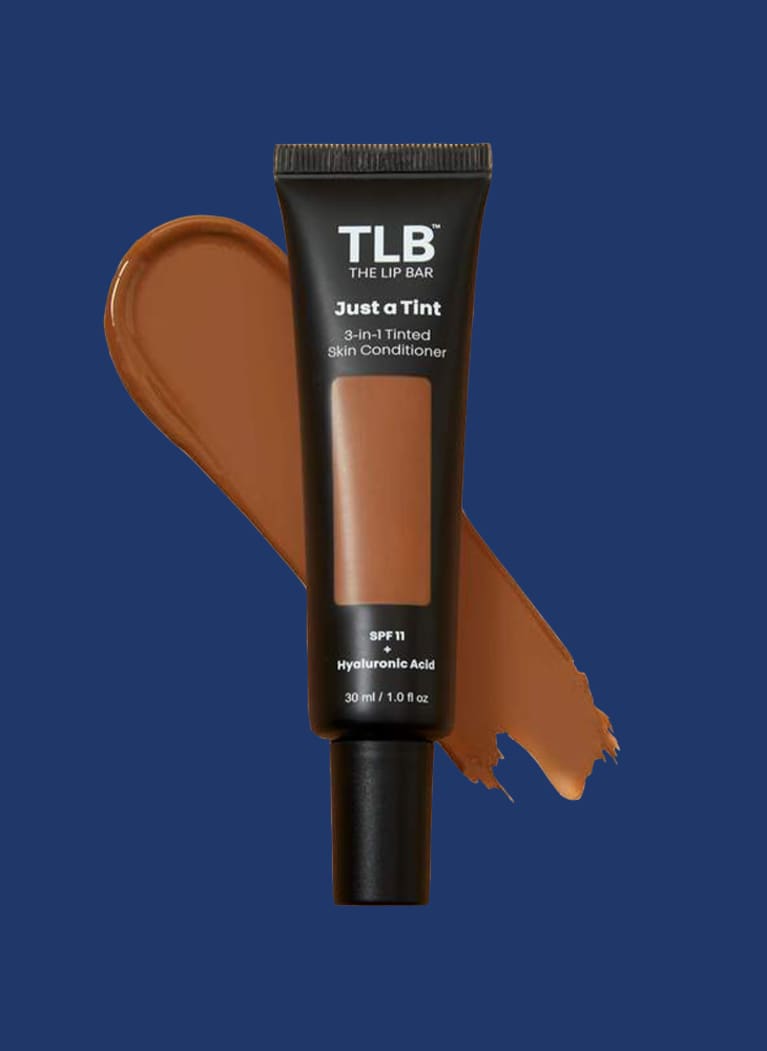 mindbodygreen
Tarte Maracuja Hydrating Tinted Moisturizer
It's ultra-lightweight, but it's buildable. Read: a super versatile corrector you can always layer on days you need a bit of extra coverage. Hyaluronic acid, maracuja oil, and aloe also make sure it stays hydrating all day long, plus it contains turmeric extract for some subtle brightness.
Maracuja Hydrating Tinted Moisturizer, Tarte ($29)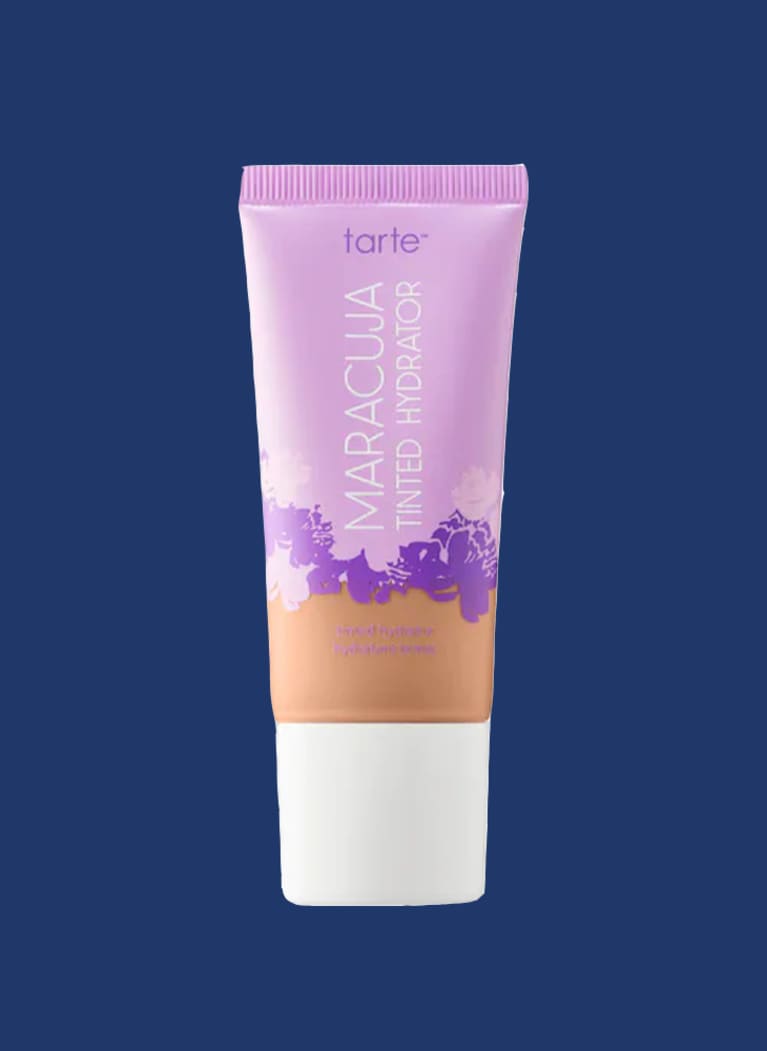 mindbodygreen
Beautycounter Dew Skin Tinted Moisturizer
The rich texture of this tinted moisturizer feels incredibly creamy on the skin, which is something to note considering it also contains non-nano zinc oxide (which can feel tacky and leave a cast, especially for those with darker skin tones). Along with buildable coverage, it features black currant seed oil, peony root extract, and vitamin C to help with brightness—you'll sport a natural glow.
Dew Skin Tinted Moisturizer, Beautycounter ($45)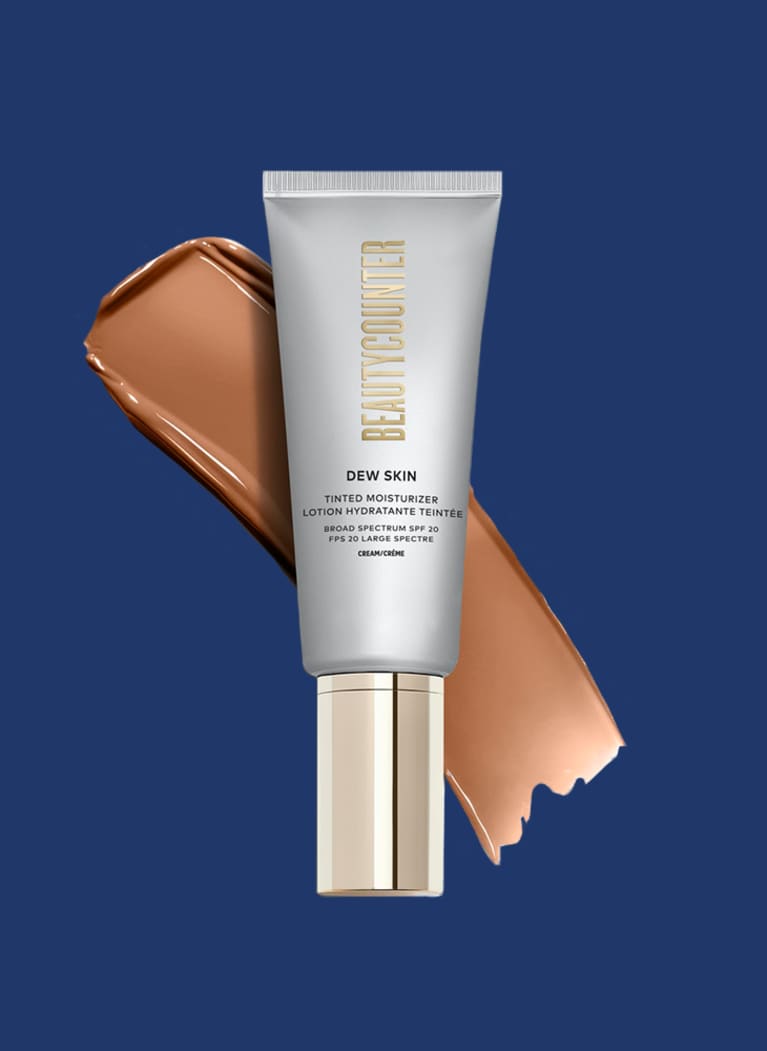 mindbodygreen
Caudalie Mineral Tinted Moisturizer
This decadent, light moisturizer contains vitamin C, hyaluronic acid, and polyphenol-rich grape water to soothe and hydrate the skin. It's incredibly sheer, perfect for when you want to let your skin breathe.
Mineral Tinted Moisturizer, Caudalie ($32)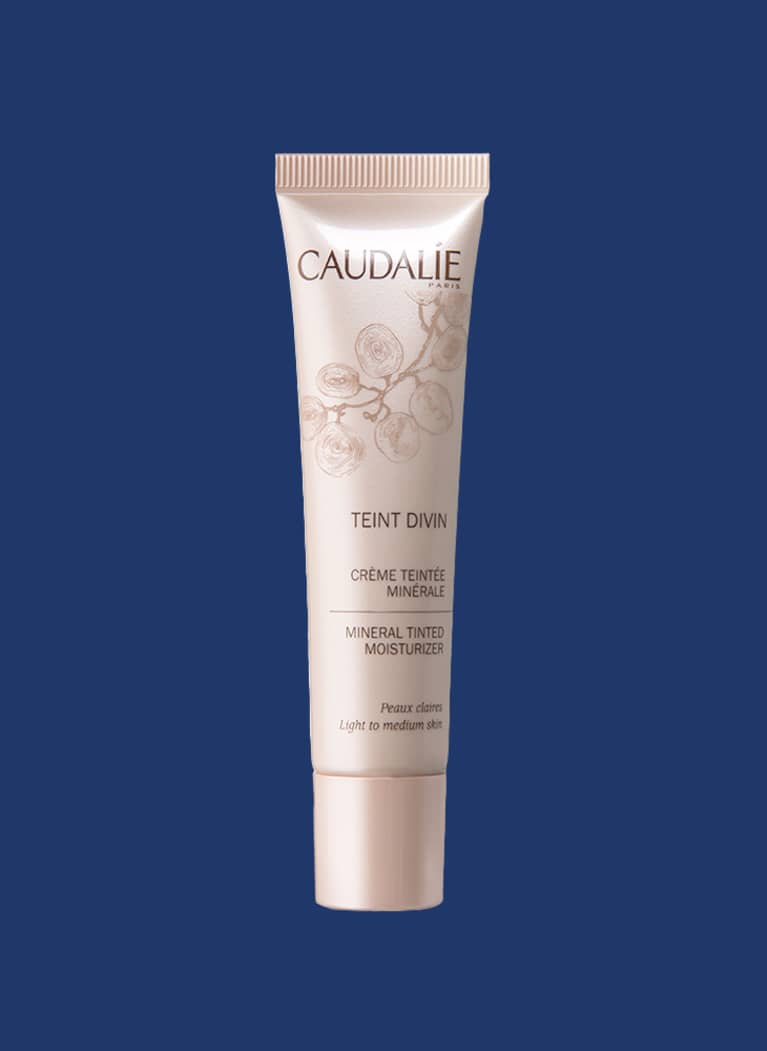 mindbodygreen
bareMinerals Complexion Rescue Tinted Moisturizer Hydrating Gel Cream
This hypoallergenic, 98% naturally derived number is super hydrating with an instant cooling effect on the skin, thanks to olive-derived squalane, glycerin, and mineral electrolytes. Plus, it's layer friendly—it's easily buildable on areas that need more coverage while still letting your skin texture shine.
Complexion Rescue Tinted Moisturizer Hydrating Gel Cream, bareMinerals ($33)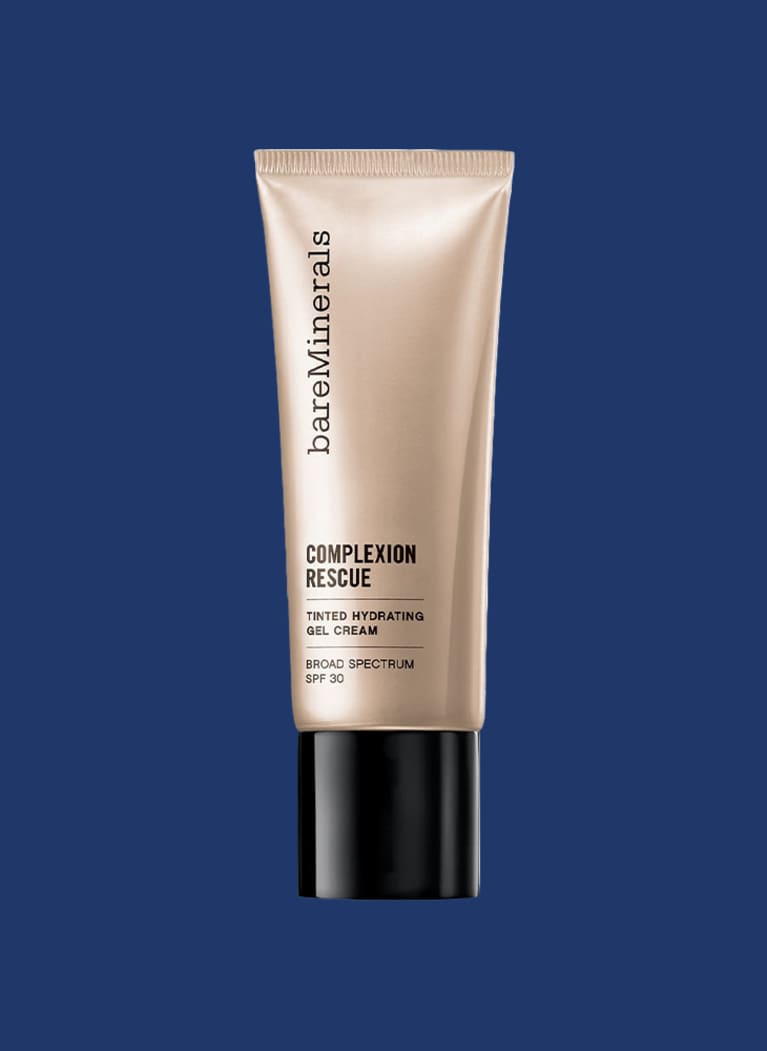 mindbodygreen