The Best Temperature For Keeping Mold At Bay + 5 Prevention Tips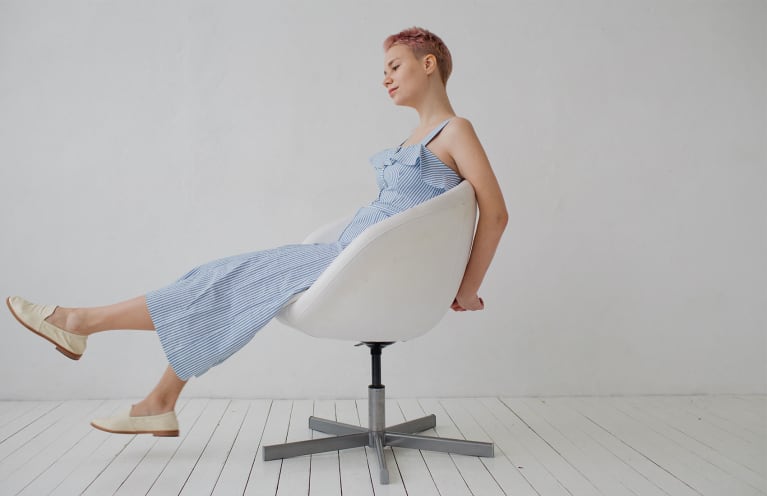 As temperatures increase in the summer months, so do opportunities for mold growth in our homes. Factors like high humidity and condensation can also lead to an environment that supports mold growth, making summer an important time to take preventive measures. Here are some keys to keep in mind over the next few months to keep mold at bay.
The best temperature to protect against mold.
According to research from Kansas State University, "Molds grow best in warm temperatures, 77 to 86 degrees Fahrenheit, though some growth may occur anywhere between 32 and 95 degrees."
As such, aiming to keep your home cooler, particularly at less than 77 degrees Fahrenheit is a good place to start. If your house or apartment doesn't have central air, consider investing in a window or stand-alone AC unit. (Cooler temps in your bedroom will help you sleep better, too—so it's a win-win!)
5 other mold prevention tips.
On top of keeping temperatures in check, here are some more tips from environmental toxin expert and founder of Slightly Greener Tonya Harris:
According to Harris, relative humidity "shouldn't exceed 55%, and ideally should be under 50%." To achieve this, you may need to invest in a dehumidifier, particularly in damp places like basements or your bathroom.
2.
Make sure your AC unit is in good shape.
If your air conditioning unit isn't functioning as well as it once did, you run the risk of mold growth. "Keeping the AC unit in good working condition is also important," Harris says, since leaks and blocks can cause moisture to build up.
3.
Change your furnace filters.
If you have central air, Harris notes you'll want to change out furnace filters every couple of months. "It's important to also change them in the summer, just as you would in the winter, as the AC flows through the same ductwork as heat," she says.
4.
Keep your AC fan in "auto mode."
"When the AC runs normally in auto mode," Harris tells mbg, "the heat and moisture from the air makes its way into the unit's condensation pan when it stops periodically, and that condensation exits your home through a drain." On the other hand, when the fan runs continuously on the "on" setting, she says that "moisture isn't allowed to collect and drip into the pan, and instead that moisture is pushed out back through the house."
5.
Check your windows and doors.
And lastly, according to mold remediation expert Michael Rubino, you'll want to check your windows and doors once a year to keep mold away. "Ensure they are well sealed and don't have any air gaps where condensation can form," he previously told mbg.
Mold is not only a nuisance, but when left unchecked, it can pose real health risks. If you're dealing with persistent mold, it's never a bad idea to have a mold specialist come take a look. But in the meantime, and as we get through the warm months, these preventive measures can help keep your home clean and mold-free.