Need A Makeup Spruce For Fall? Try These 6 New Products
mbg Beauty Director
By Alexandra Engler
mbg Beauty Director
Alexandra Engler is the Beauty Director. Previously she worked at Harper's Bazaar, Marie Claire, SELF, and Cosmopolitan; her byline has appeared in Esquire, Sports Illustrated, and Allure.com.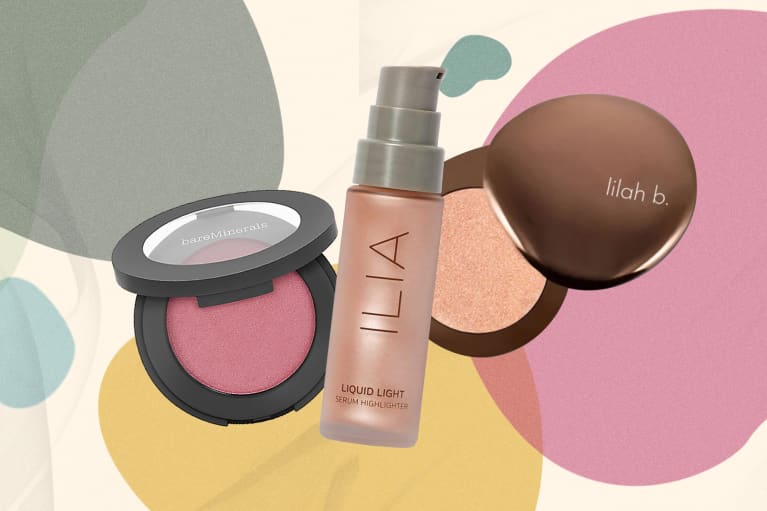 Our editors have independently chosen the products listed on this page. If you purchase something mentioned in this article, we may
earn a small commission
.
If I were to describe that slice of time between the waning days of summer but well before the brisk arrival of fall, it'd be the color palette below. It's that early September sunset, with its simmering shades of magenta, crimson, and deep orange. It's that lasting golden warmth that lingers on the skin, well after the sun goes down. It's that last explosion of Summer Fun, before the seriousness of a new season sets in.
And, really, these new products would be worth the praise based on the spectacular hues alone, but what makes these extra special? The textures. For the last few years, I've come to love the plethora of so-satisfying-to-touch skin care options out there. (Water creams or transforming face washes, for example.) And now, the natural and nontoxic makeup market is cashing in on all the fun textures, too: from highlighters that feel like skin care items to eye shadows that you might mistake as lip glosses.
Ilia Liquid Light Serum Highlighter
This serum (yes, serum!) will keep your golden summer glow going well into the colder months. Blend it on all the classic highlighter spots (cheekbones, high points of the face), or apply it as an all-over primer under foundation—the shimmer will peek through to give you the most subtle, easygoing radiance.
Liquid Light Serum Highlighter, Ilia ($44)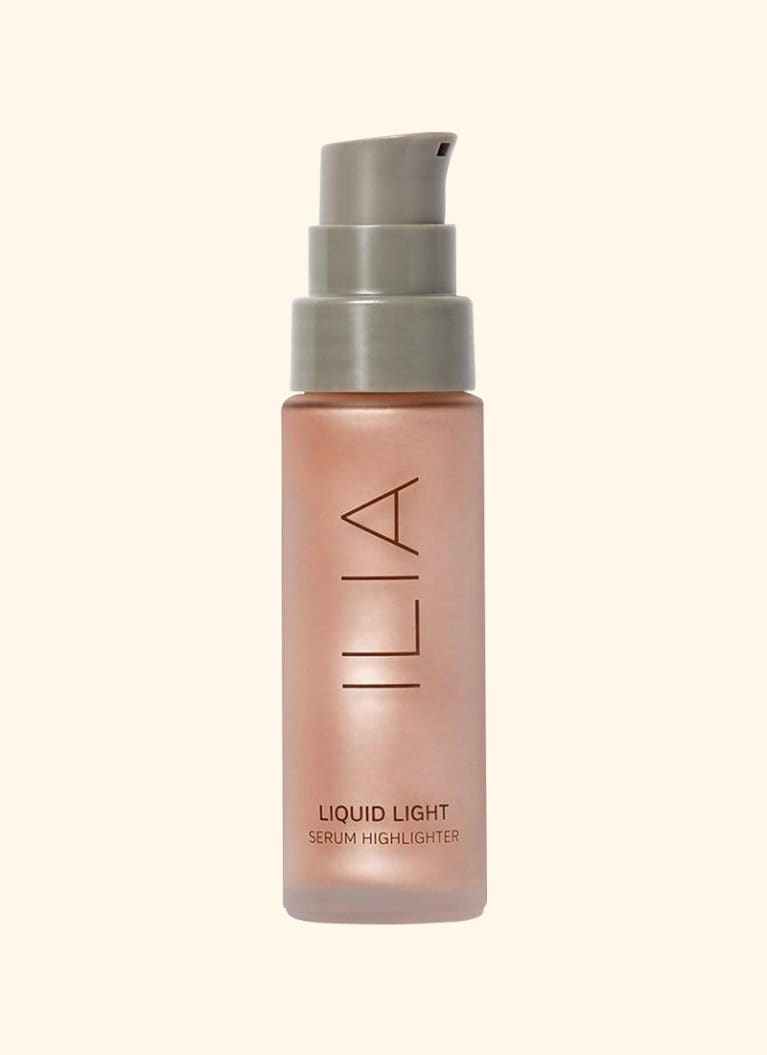 mindbodygreen
BareMinerals Bounce & Blur Blush
A pressed powder named "bounce" and described as "fingertip" friendly? I was skeptical. But the texture is surprisingly springy—and, really, all it takes is your finger pad to smooth it in. There are four shades, and each gives you that similar post-sun flush.
Bounce & Blur Blush, BareMinerals ($29)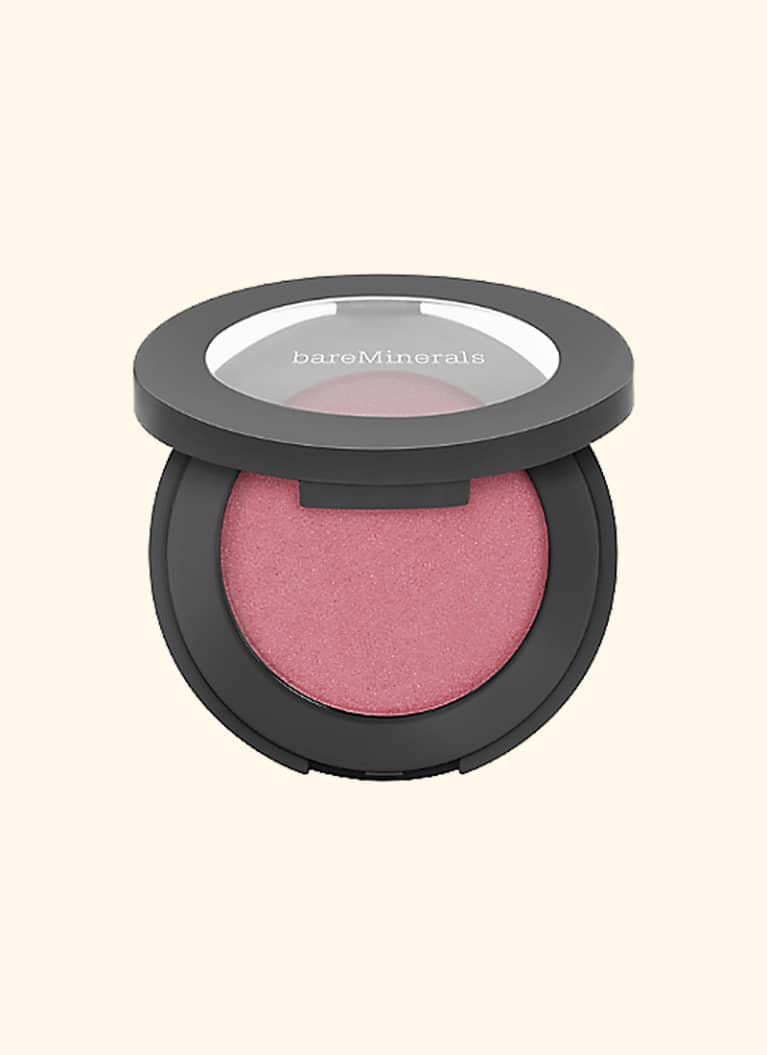 mindbodygreen
Kosas 10-Second Eye Shadow
Kosas has pleasantly surprised me with their innovative textures (I mean, coming out with a foundation oil!). Their new eye shadows are water-based with colorful pigments suspended throughout—you have to shake them up before applying. Dab a small amount and sheer it out for a smoldering look, or do a high-impact swipe for an extra-bold moment.
10-Second Eye Shadow, Kosas ($28)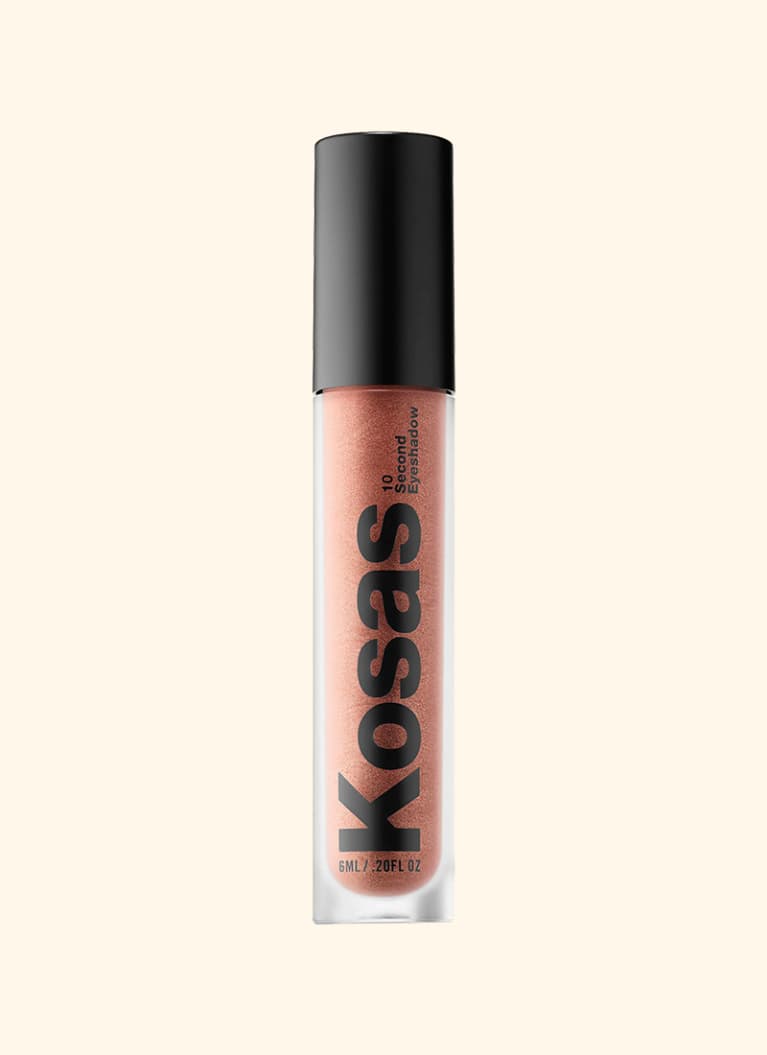 mindbodygreen
lilah b. Glisten + Glow Skin Illuminator
The only way I know how to describe this is a dense, pressed mousse. It is somehow, against all texture logic, equal parts whipped and thick. Just graze your finger over it, and you'll get what I mean. And it is just about as dreamy of a bronzer as you can imagine.
Glisten + Glow Skin Illuminator in b. captivating, lilah b. ($32)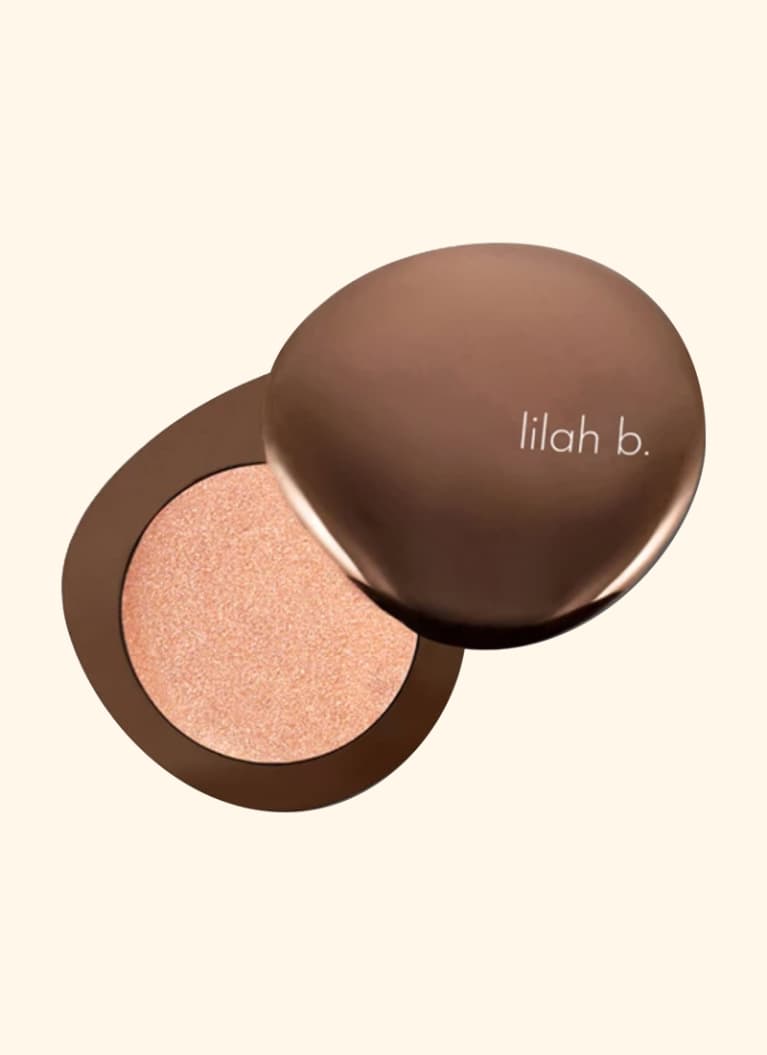 mindbodygreen
Inika Organic Certified Organic Cream Illuminator Trio
It's made with a blend of oils (coconut and argan being the two main ones), so this has incredible slip. Swirl your fingers around in one of the colors to warm the cream up, and then let it sink into the skin. The effect is positively glistening.
Certified Organic Cream Illuminator Trio, Inika Organic ($65)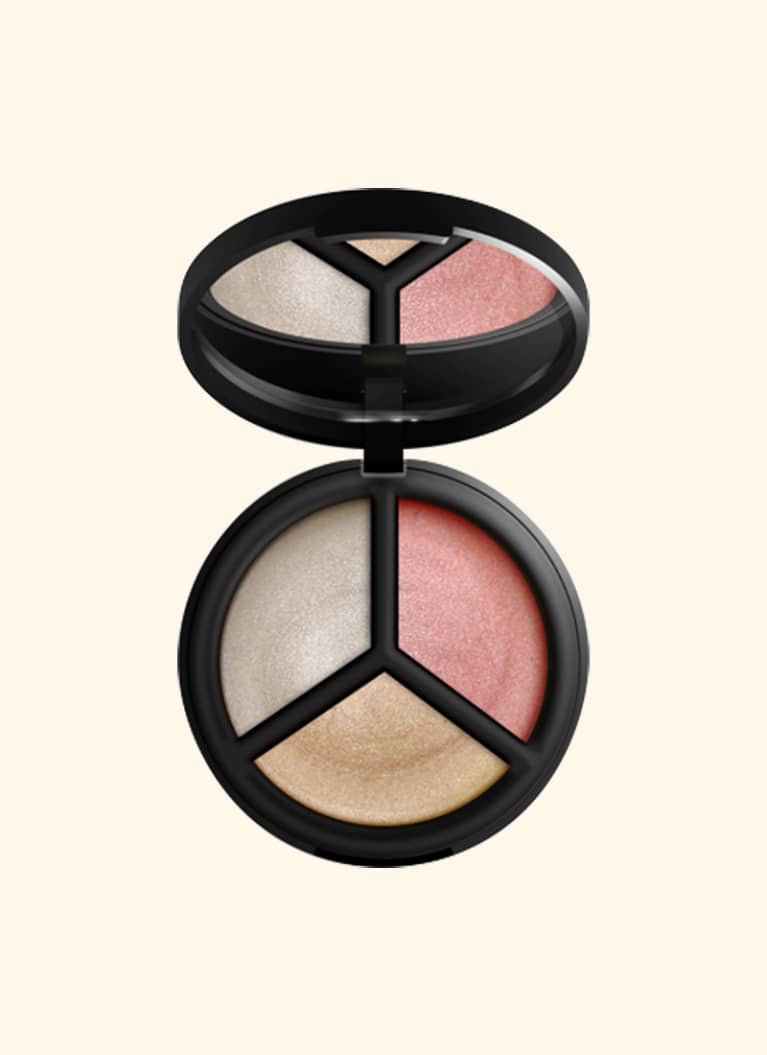 mindbodygreen
Lanolips Lip Water
This is seriously refreshing for your lips: It's made with liquid lanolin, hyaluronic acid, glycerin, and peppermint (which gives the most delightful tingling sensation when applied). The finish is subtly glossy and fresh—with no tack. It really does feel like, well, water.
Lip Water, Lanolips ($16.95)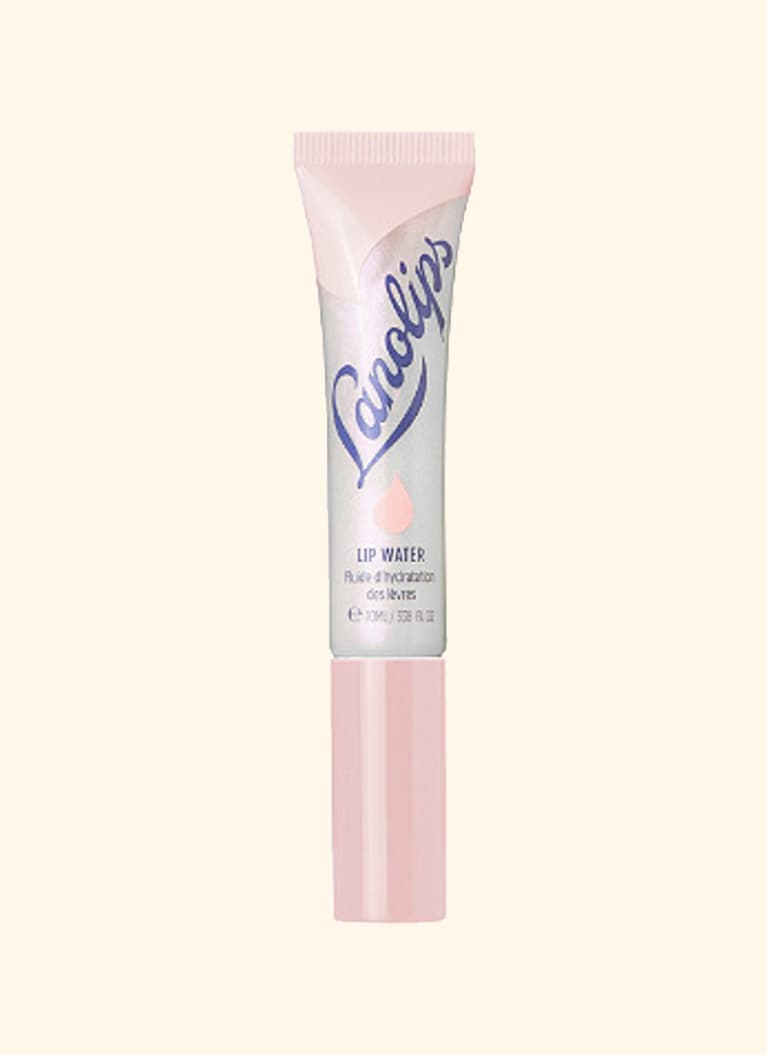 mindbodygreen