The 9 Best Natural Sheet Masks For Hydrated, Plump Skin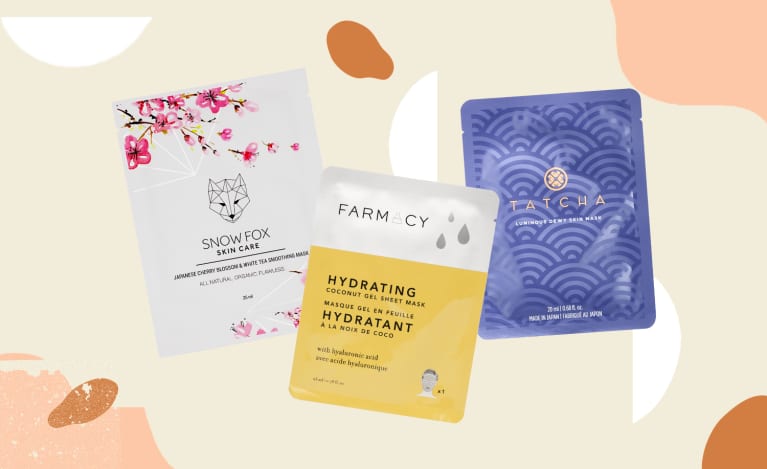 Our editors have independently chosen the products listed on this page. If you purchase something mentioned in this article, we may
earn a small commission
.
Last updated on July 30, 2020
Sheet masks have certainly come a long way: Since their inception in Japan and Korea, these slimy sheets have exploded in popularity, even earning their place as a luxurious extra step in skin care routines. Name your skin care goals, and there's likely a sheet mask for that.
That's because they contain a cocktail of ingredients to target a host of concerns: Namely, to moisturize, soothe, and soften the skin. Some can include exfoliating or clarifying ingredients (you'll see), but a sheet mask's main charge is to drench the skin with hydration. That said, they're perfect for any time of day post-cleanse—many even swear by a sheet mask to nourish and plump the skin before makeup. Just don't forget to follow with moisturizer after you're done, as you don't want all those serums to evaporate into the air and leave your skin drier than before.
Below, nine of our favorite sheet masks to don at the moment. Slap one on, and let your skin drink up.
Orgaid Organic Sheet Mask
This sheet mask is chock-full of our favorite skin-plumping ingredients: hyaluronic acid for a dose of much-needed moisture, green tea to constrict blood vessels and soothe redness, niacinamide to strengthen the skin barrier, and aloe vera to calm everything down. Your skin will eagerly drink up all these antioxidant-rich ingredients, looking supple and smooth as soon as the 20-ish minutes are up.
Organic Sheet Mask, ORGAID ($22)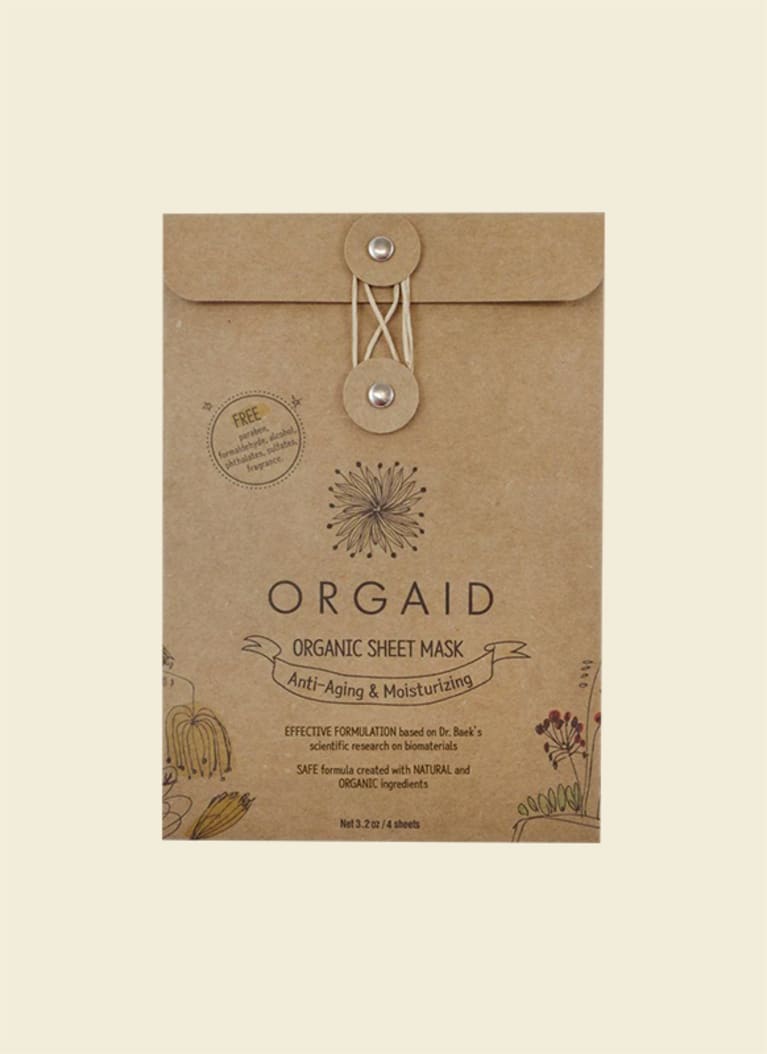 mindbodygreen
100% PURE Collagen Boost Sheet Mask
Many sheet masks are formulated with collagen production in mind, as that's what gives your skin a seemingly instant firmness. This number certainly doesn't disappoint: It has ginseng, retinol and vitamin C to stimulate collagen and elastin production and promote cell turnover. Aloe juice, HA and rosehip oil are also thrown into the mix to moisturize and soften. Better yet: It's made with sustainable and antibacterial bamboo cloth, a plus for sheet masks (their single-use nature tends to be not so environmentally-friendly).
Collagen Boost Sheet Mask, 100% PURE ($6)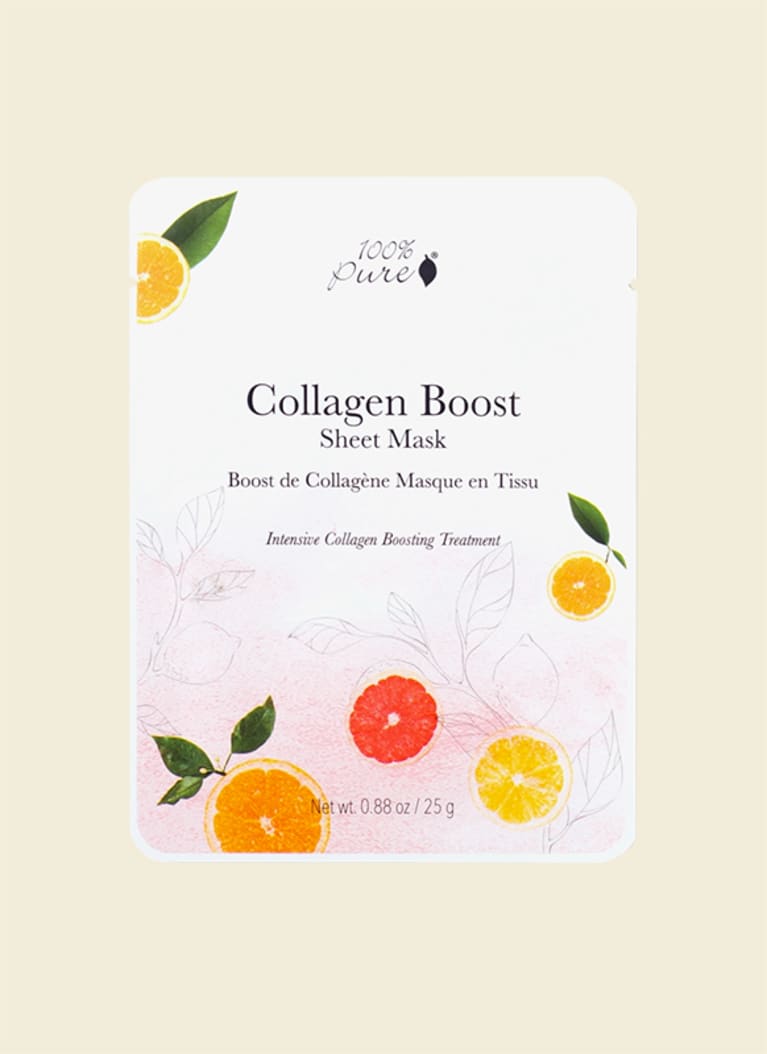 mindbodygreen
RE:FRESH Revitalizing & Soothing Natural Sheet Mask
This sheet mask certainly lives up to its namesake: Your skin will feel utterly refreshed after slathering on. It has its fair share of hydrating ingredients, plus papaya extract for brightness (papaya enzymes are great for gentle exfoliation) and a probiotic blend to enhance the skin microbiome. Needless to say, the smart sheet mask packs in quite the punch.
Revitalizing & Soothing Natural Sheet Mask, RE:FRESH ($6)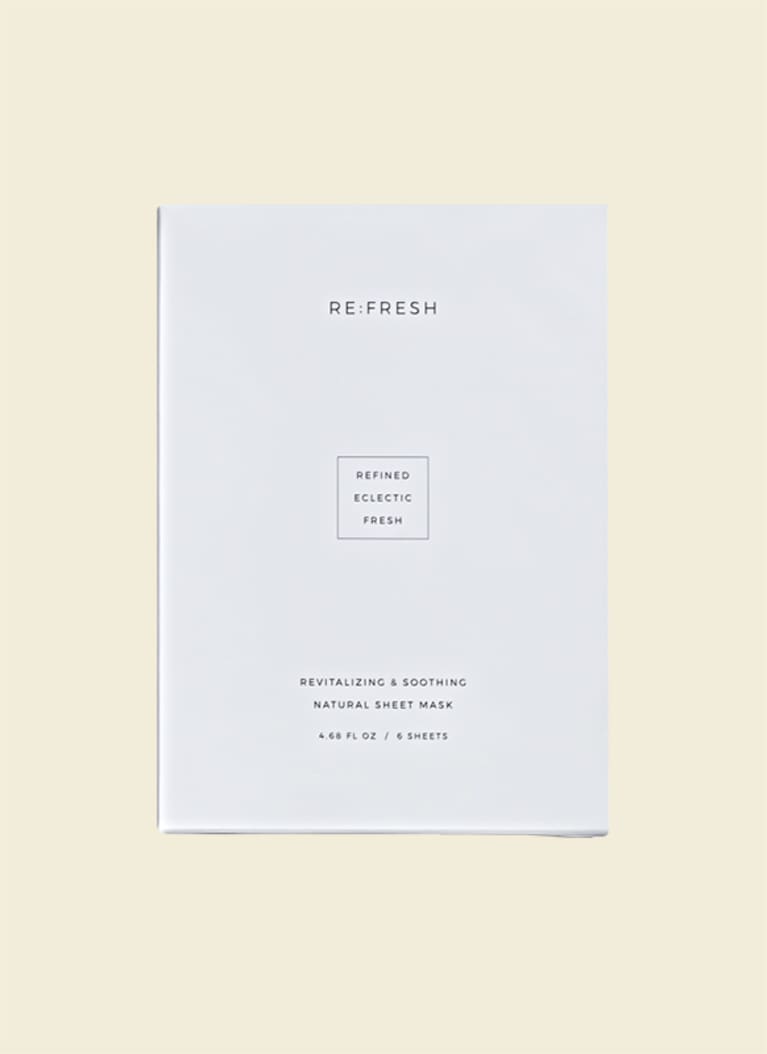 mindbodygreen
Farmacy Beauty Coconut Gel Sheet Mask
Many would consider coconut an unsung beauty hero, for both skin and hair goals. Most clean beauty enthusiasts opt for the oil (for good reason), but coconut water is also great for all your hydration needs. Enter, this coconut sheet mask: In addition to the famed coconut water, hyaluronic acid and cucumber extract provide ample hydration. You may even want to store it in the fridge for a lovely cooling sensation upon application.
Coconut Gel Sheet Mask, Farmacy Beauty ($6)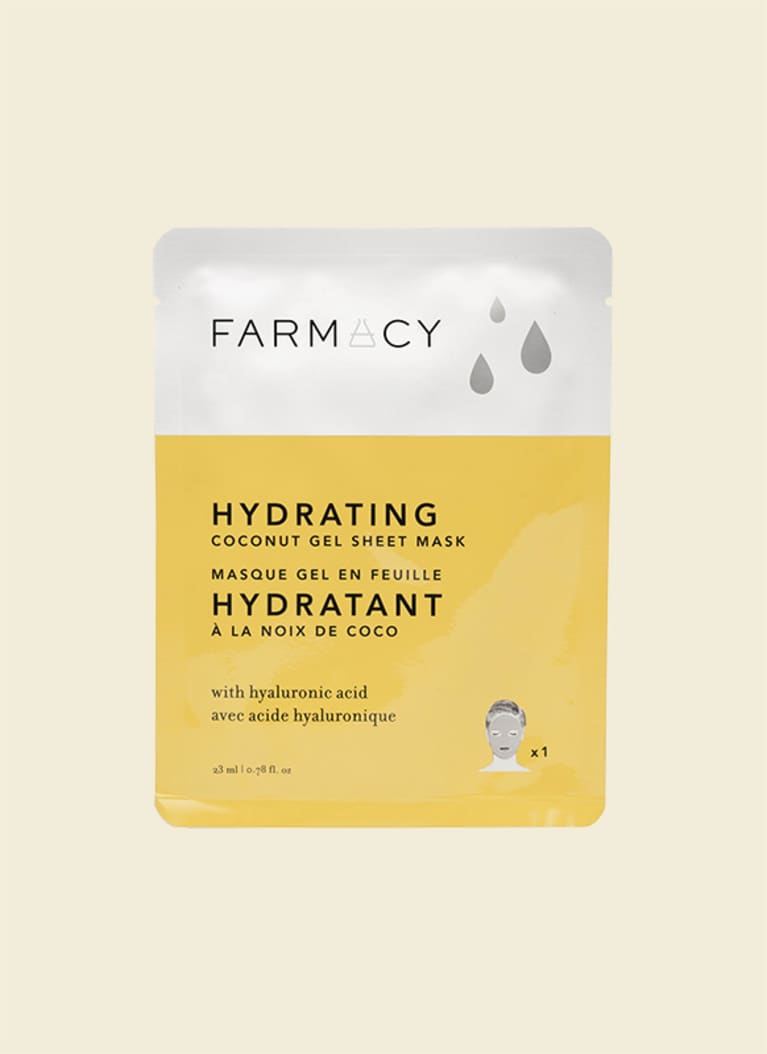 mindbodygreen
Snow Fox Skincare Japanese Cherry Blossom & White Tea Smoothing Mask
This number is as sensorially pleasing as it is skin-soothing: The cherry blossom extracts and white tea antioxidants work to plump and soften the skin, and it lends a gorgeous subtle scent.
Japanese Cherry Blossom & White Tea Smoothing Mask, Snow Fox Skincare ($35)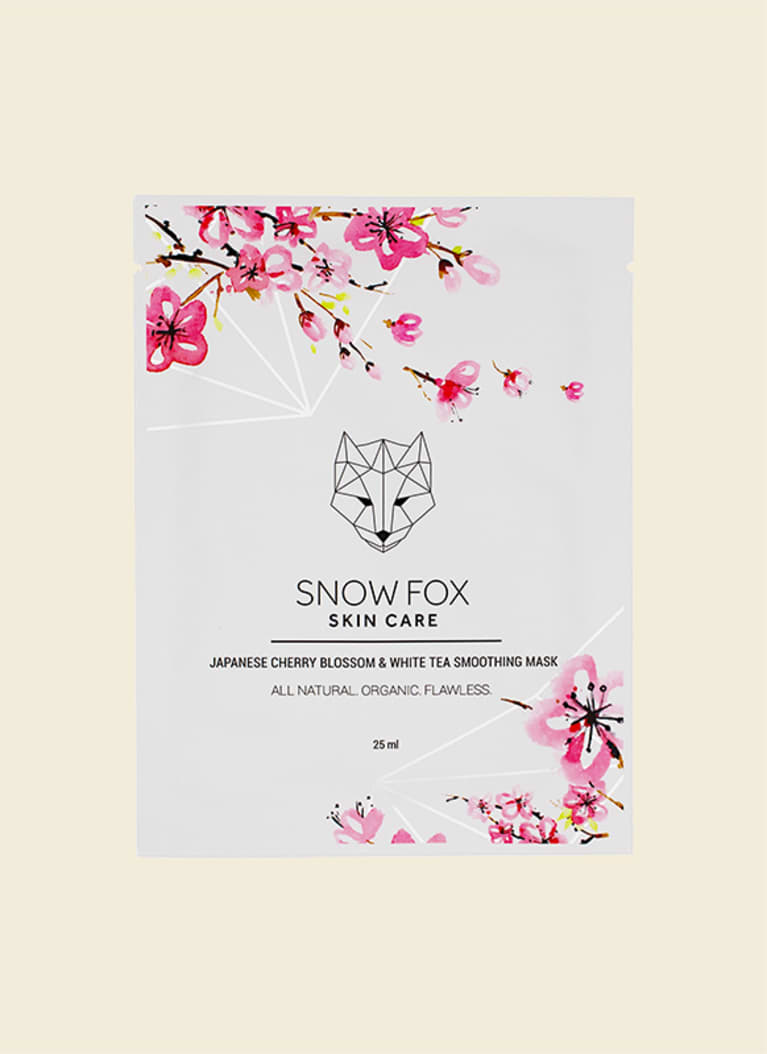 mindbodygreen
Burt's Bees Detoxifying Charcoal Sheet Mask
You might not associate a sheet mask with clarifying (perhaps a clay mask makes more sense), but this charcoal number lifts debris from your pores with ease. Just remember to rinse your skin post-mask, after it brings all the grime to the surface. Of course, it's paired with honey (the brand's signature ingredient) to simultaneously soften and moisturize the skin.
Detoxifying Charcoal Sheet Mask, Burt's Bees ($2.39)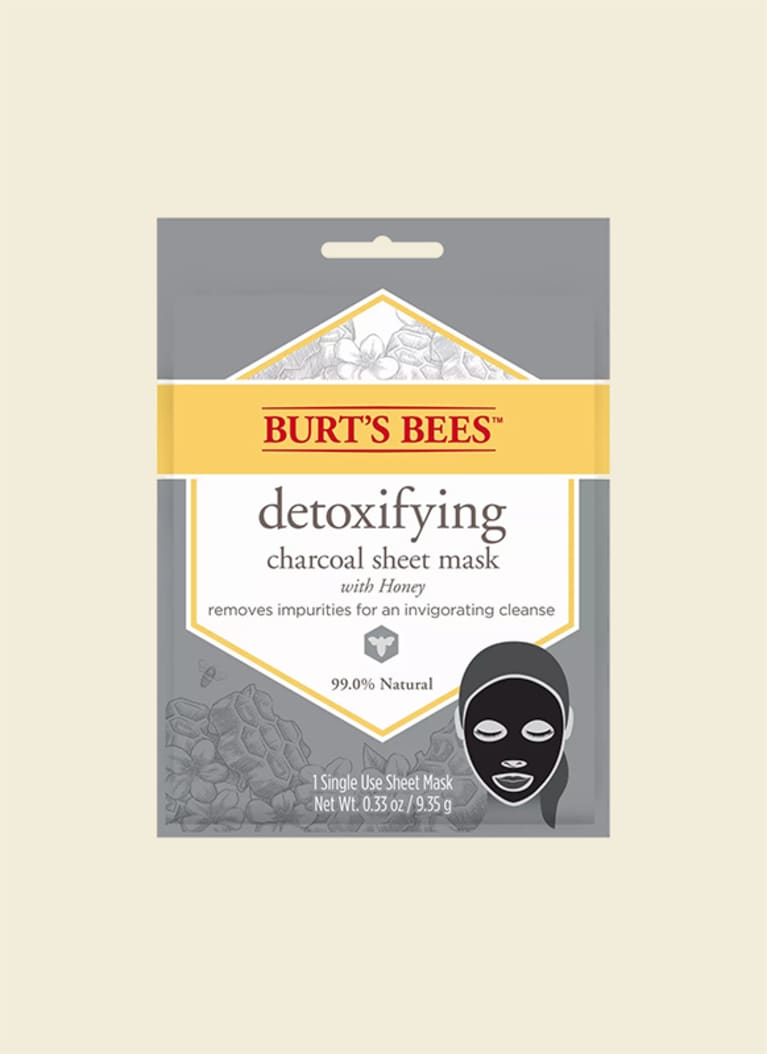 mindbodygreen
Wishful Thrist Trap Cocoon Maks
Makeup artist Huda Kattan has made a solid foray into skin care, and this mask in particular is like a tall glass of ice water for parched skin. Not only does it contain familiar players for hydration (aloe, glycerin, and niacinamide), but the actual fibers of the sheet mask can hold up extra essence—less evaporation off the skin, more absorption into the pores.
Thirst Trap Cocoon Mask, Wishful ($9)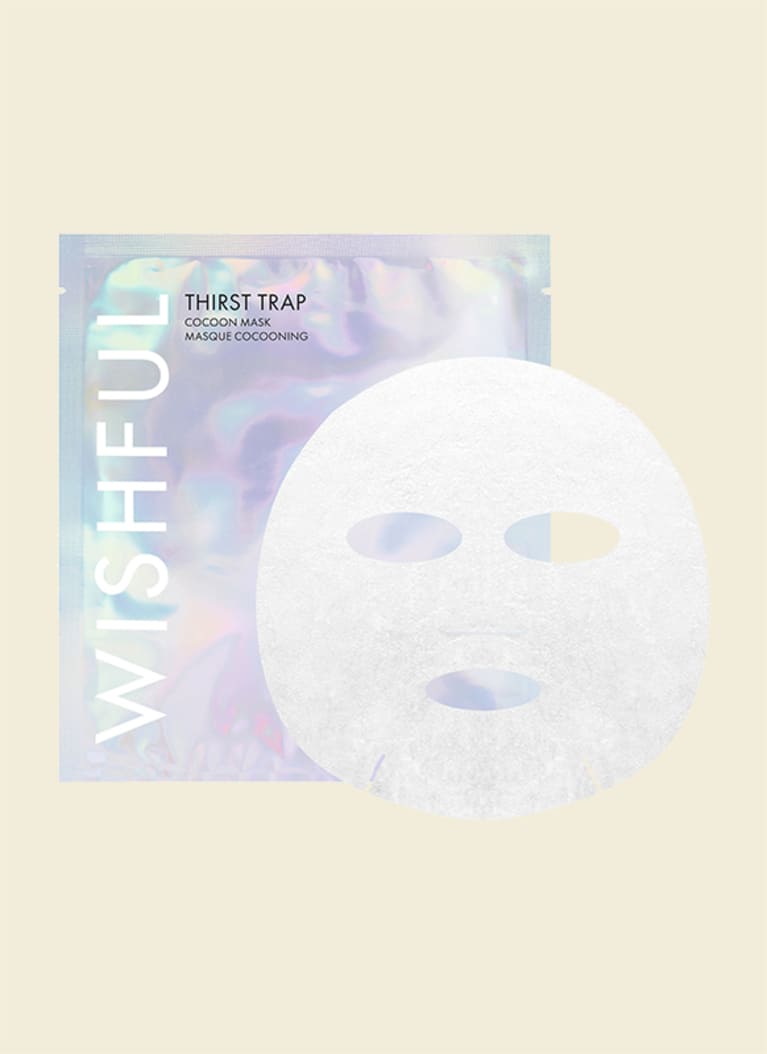 mindbodygreen
Primera Lotus Seed Sheet Mask
We couldn't possibly list our favorite sheet masks without mentioning the cult-favorite K-beauty brand. Its star ingredient is lotus flower seed, an antioxidant-rich extract that helps your skin lock in moisture. The sheet itself is also 100% cotton, making this mask perfect for sensitive skin (cotton is able to absorb moisture and is less irritating).
Lotus Seed Sheet Mask, primera ($6)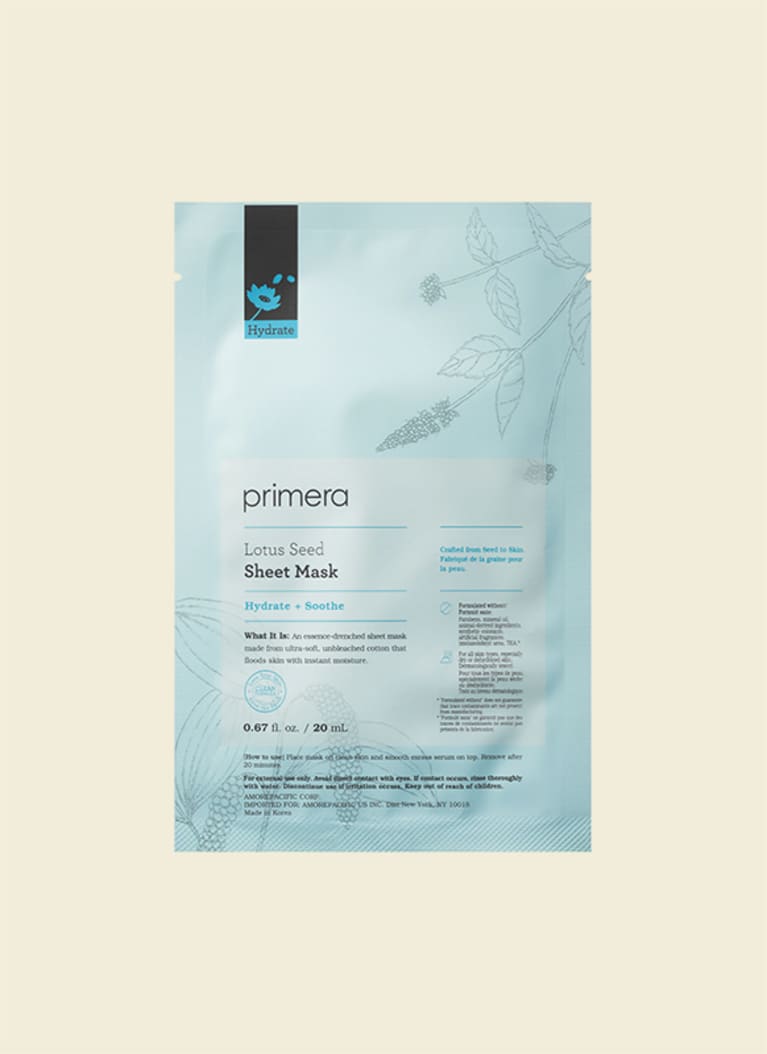 mindbodygreen
Tatcha Luminous Dewy Skin Sheet Mask
Tatcha, a brand known and beloved for their creams and tinctures that impart a dewy, plump sheen, of course did a sheet mask right. This option is silky soft to wear, and after your skin will have a similar texture. And, like all of Tatcha's famed products, it comes backed with antioxidant rich algeas, botanical oils, and plant extracts.
Luminous Dewy Skin Sheet Mask, Tatcha ($12)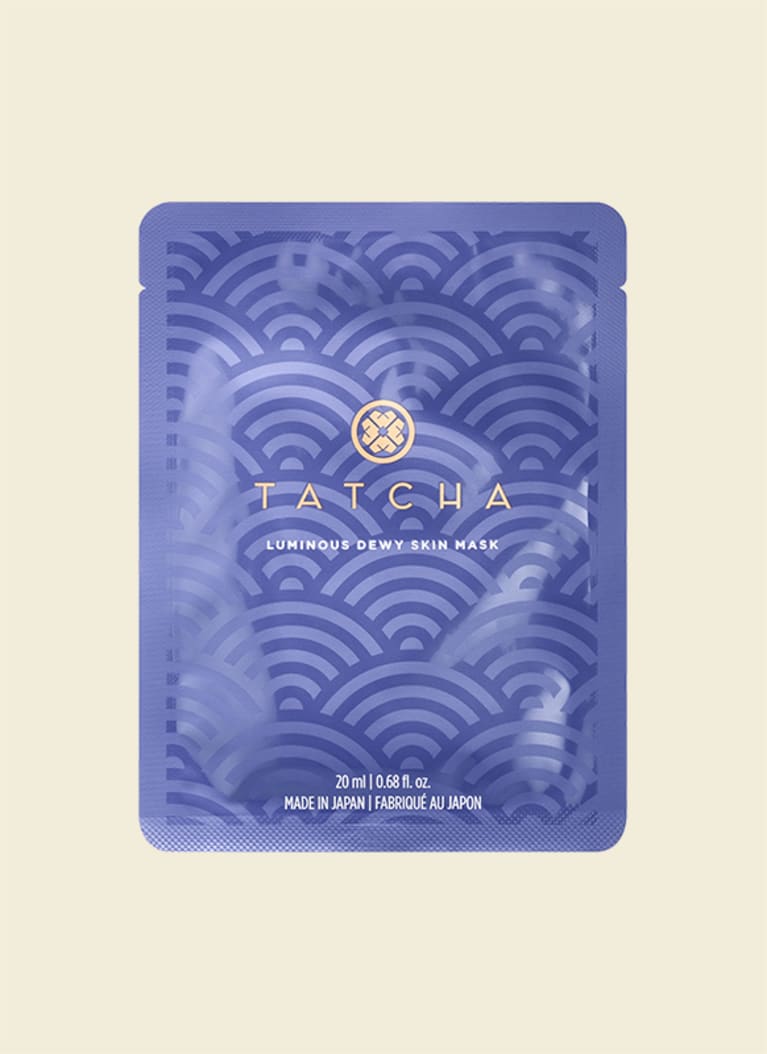 mindbodygreen