The Best Natural Sheet Masks: The Guide Clean Beauty Enthusiasts Have Been Waiting For
Contributing Wellness & Beauty Editor
By Lindsay Kellner
Contributing Wellness & Beauty Editor
Lindsay is a freelance writer and certified yoga instructor based in Brooklyn, NY. She holds a journalism and psychology degree from New York University. Kellner is the co-author of "The Spirit Almanac: A Modern Guide to Ancient Self Care," with mbg Sustainability Editor Emma Loewe.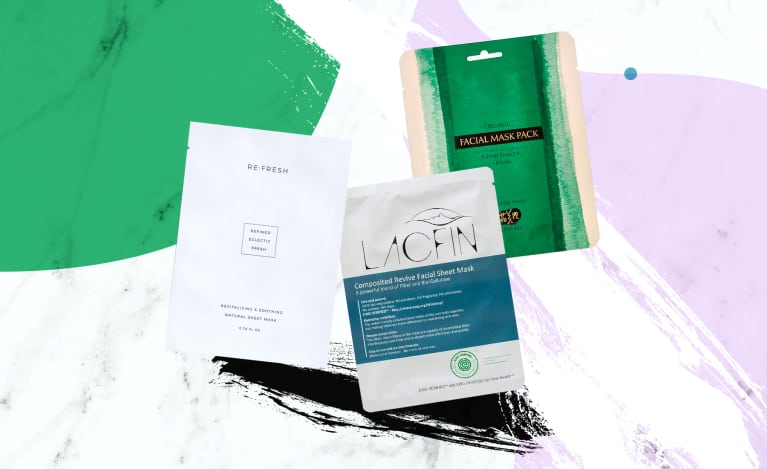 Our editors have independently chosen the products listed on this page. If you purchase something mentioned in this article, we may
earn a small commission
.
Thanks to the K-beauty surge, sheet masks are everywhere. Want to try snail slime? There's a mask for that. Want to get a dewy glow, fast? There's a mask for that. Want to give your butt some TLC? There's a mask for that, too.
For the uninitiated, a sheet mask is made of a thin sheet usually drenched with serum and active ingredients meant to be applied as a 15- or 20-minute facial treatment. Lately, sheet-masking has become Insta-trendy: People are sharing their sheet mask selfies on the way to the grocery store, on planes, and of course from the comfort of the couch. If sheet masks seem too good to be true, it's because they are—for the most part. They can be wasteful and chock-full of questionable ingredients.
"Sheet masks do require stronger preservatives because they are mostly water, so it is often easier and cheaper to source [potentially] toxic preservative systems instead of natural versions," said founder and CEO of cocokind, an organic skin care line, Priscilla Tsai, who is looking to develop a natural and eco-friendly sheet mask for her own brand. "Because people care about speed to market, using natural preservatives is a risk and potential cost many companies do not take. The water-based formula and need for stronger preservatives is the downside to most sheet masks."
The other issue is that a single-use sheet mask comes with fabric, a clear film, and an individual packet all to deliver a mixture of serum and active ingredients, which is an excessive amount of packaging. Some brands mentioned below have created multi-use sheet masks, biodegradable fabric, or even DIY sheet masks that don't require as much packaging. Here are the best natural, organic, and sustainability-forward sheet masks on the market right now:
Orgaid Anti-Aging & Moisturizing Organic Sheet Mask
Made with more than 70 percent organic ingredients and no chemical preservatives, the Orgaid sheet mask line is formulated without the common fillers found in "conventional" sheet masks that cause irritation: Alcohols, formaldehyde, sulfates, and phalates. The lactobacillus ferment and niacinamide (a B vitamin) work to gently exfoliate, nourish, and even the skin tone naturally.
Anti-Aging & Moisturizing Organic Sheet Mask, Orgaid, $6
100% Pure Collagen Boost Sheet Mask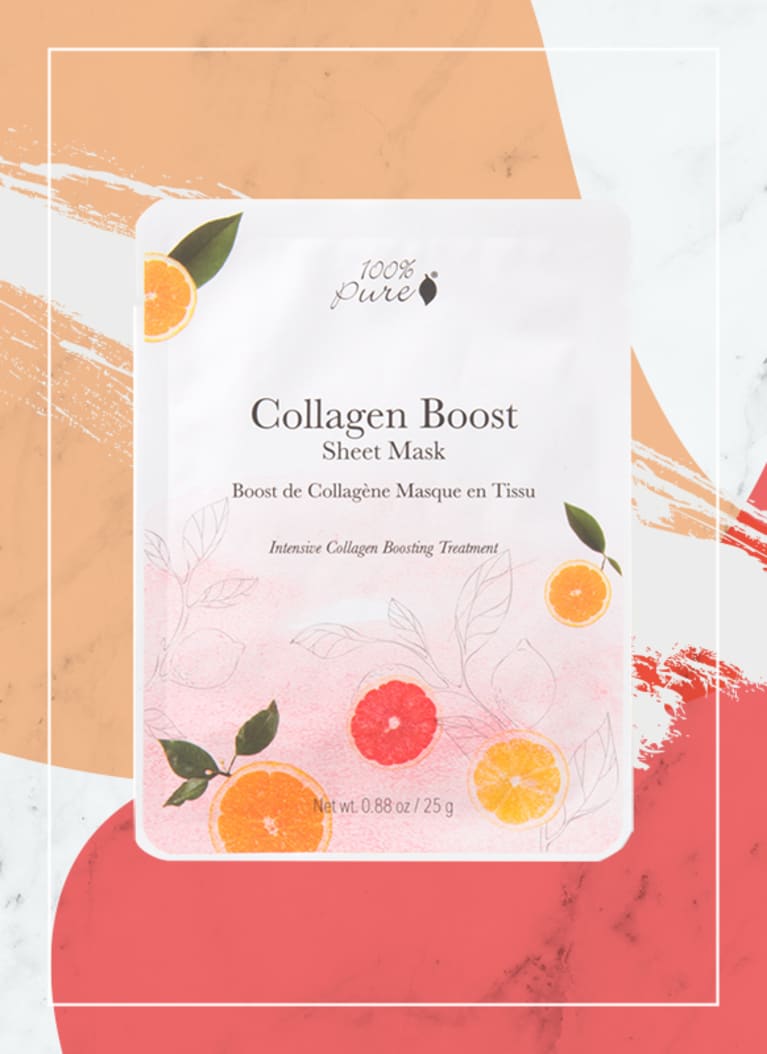 This sheet mask is made with a bamboo cloth that's both naturally antibacterial and better for the environment than polyester, the fabric most sheet masks are made from. While the ingredients aren't organic, all are "natural"—which 100% Pure defines as meaning that any chemical changes they endure are due to biological processes such as fermentation, distillation, and cold-processing. Pro tip: Use this mask at night as it contains retinol, a vitamin A derivative that makes skin photosensitive, and be sure to apply a natural sunscreen to your face.
Collagen Boost Sheet Mask, 100% Pure, $6
Lacfin Composited Revive Facial Sheet Mask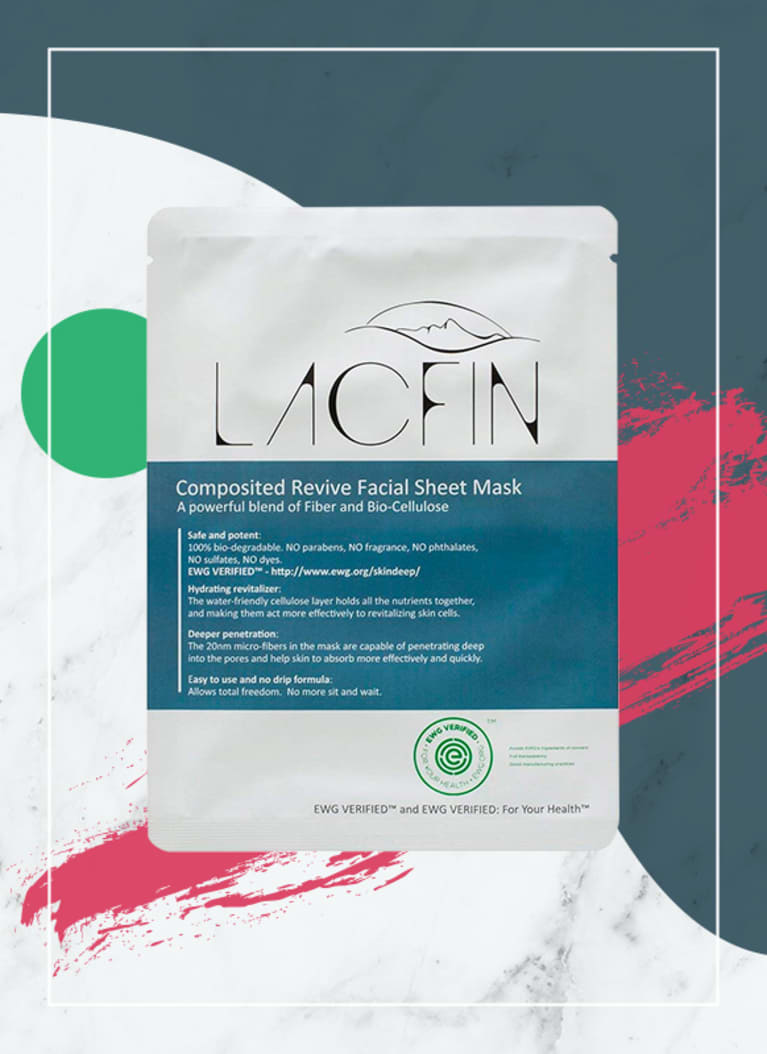 The Environmental Working Group, a third-party watchdog organization that collects data on the safety of ingredients and products, rates Lacfin's Revive Sheet Mask with a 1—meaning it's been determined to be safe based on the ingredients and available research on said ingredients. The mask itself hydrates dry and/or tired skin with collagen, fruit extracts, and olive-leaf extract. It's 100 percent biodegradable, made without parabens, sulfates, dyes, and fragrance.
Composited Revive Facial Sheet Mask, Lacfin, $11
RE:FRESH Revitalizing & Soothing Natural Sheet Mask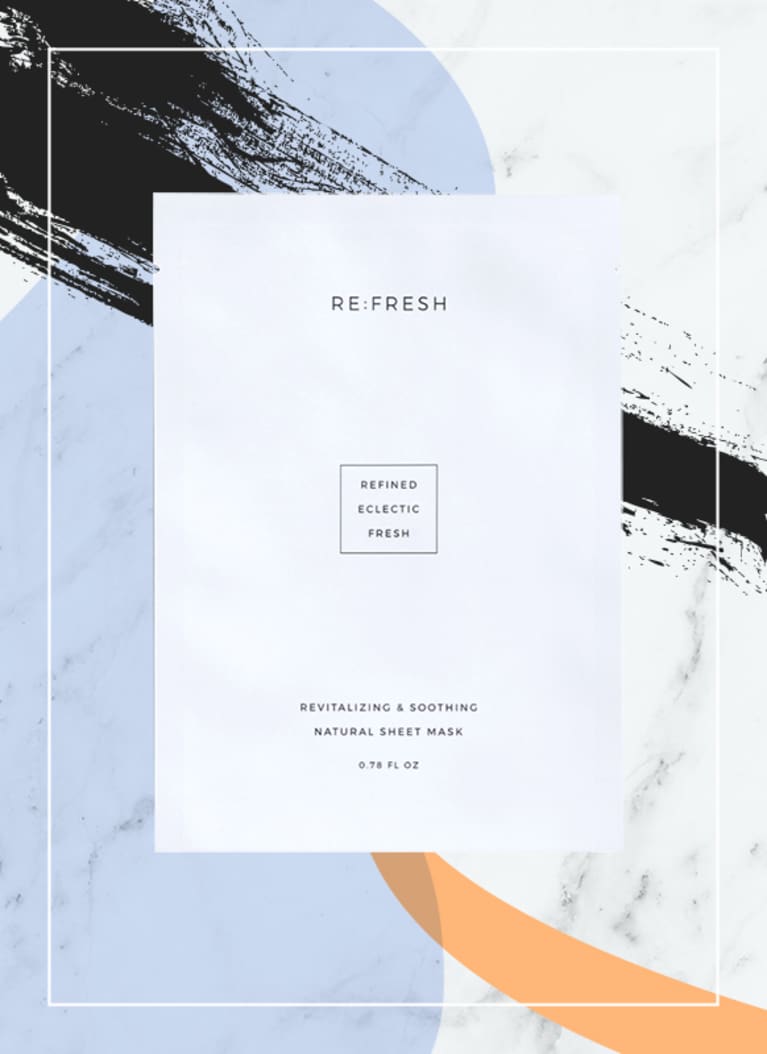 This K-beauty export is also EWG-verified and has a list of botanically derived, better-for-you ingredients to prove it. Lactobacillus ferment adds good bacteria to your skin's microbiome while sodium hyaluronate, fruit extracts, and enzymes work to resurface and moisturize the skin.
Revitalizing & Soothing Natural Sheet Mask, RE:FRESH, $6
Whamsia Organic Real Kelp Sheet Mask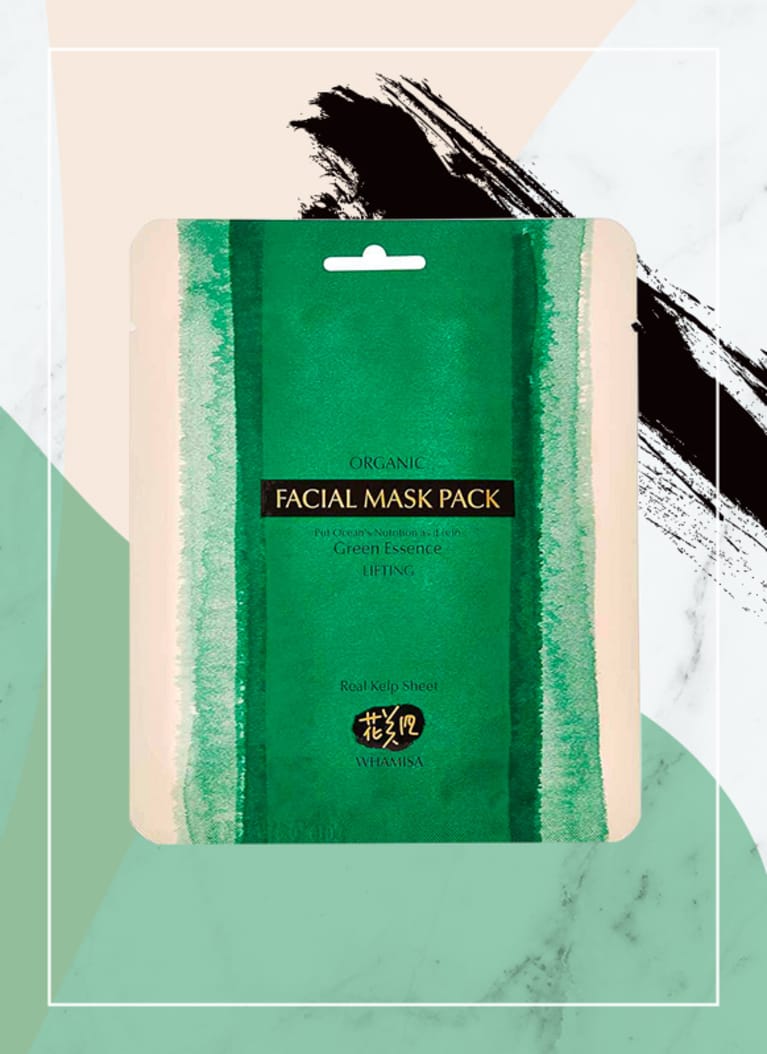 As its name implies, this sheet mask is made from 100 percent real kelp (yes, it's green!). It's a two-piece mask with a top and bottom, which sounds cumbersome, but it's not—it simply makes for an easier and custom-feeling fit. The star ingredient is alginic acid, a brown-algae-derived moisturizer that gives the serum its texture.
Organic Real Kelp Sheet Mask, Whamsia, $11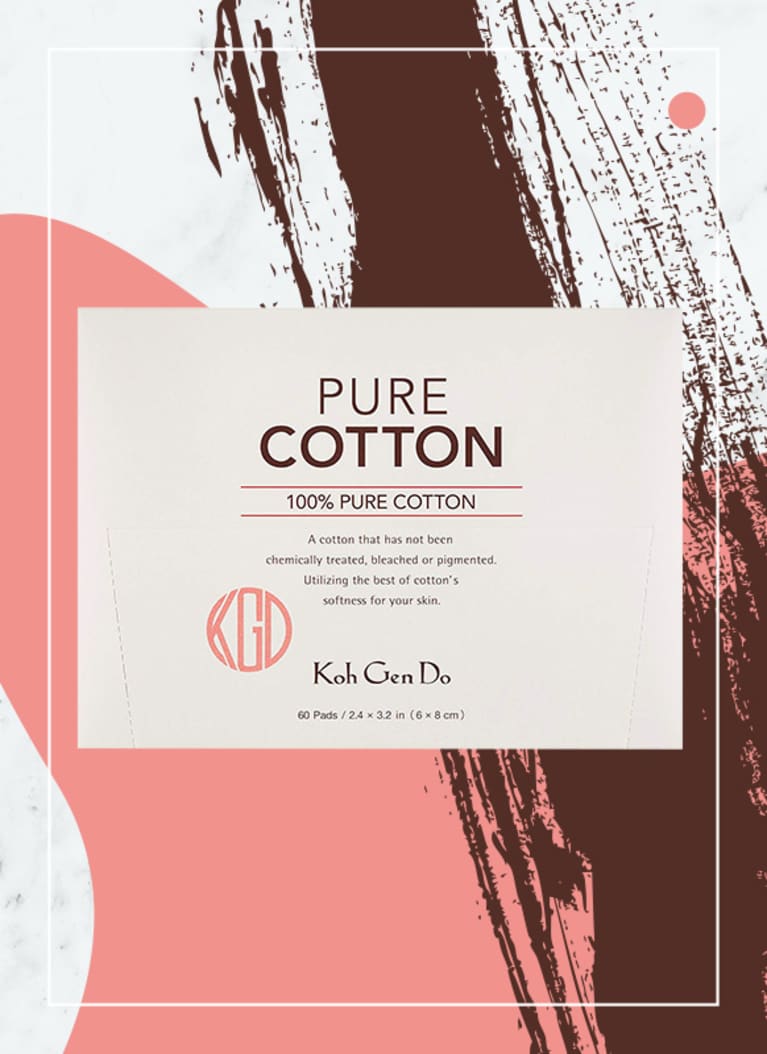 While Koh Gen Dohs Pure Cotton cloths are not a sheet mask, they are the perfect material with which to make your own. This tip comes courtesy of Danuta Mieloch, owner and head esthetician at super-trendy Rescue Spa. Simply drench a few sheets in your favorite serum, layer them on your face, wait 10 to 15 minutes, and voilà! You've hacked the sheet mask.
Pure Cotton, Koh Gen Do, $15