The Best Manicure Kits So You Can DIY A Salon Mani & How To Build One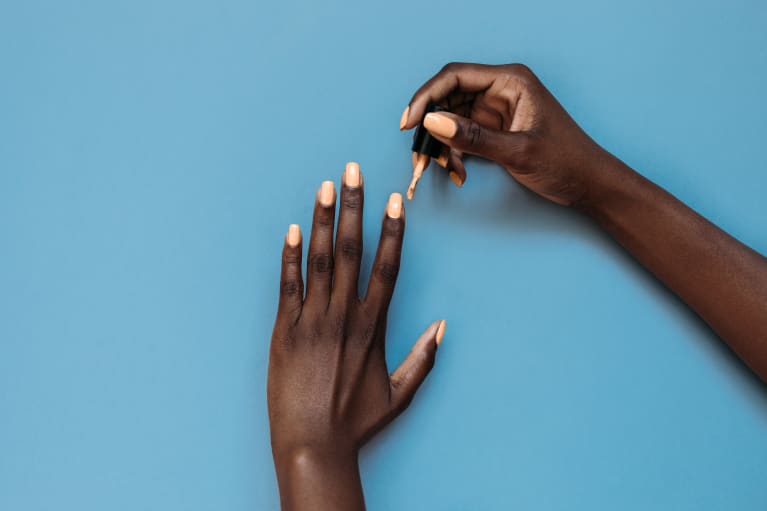 Our editors have independently chosen the products listed on this page. If you purchase something mentioned in this article, we may
earn a small commission
.
Doing your nails at home is a great way to save money, hone a new skill, and, well, ensure all the tools and products you use are safe and clean. However, you do need a few things to get you started. Here's our guide to curating a clean at-home mani kit—plus a handful of our top recs.
To craft your at-home manicure set, first evaluate how high-maintenance your normal nail "look" is. If you just want buff, no-fuss nails, your kit will be much more minimalist than if you want long gel-like nails. Regardless, here's the basic kit you'll need if you want a salon-grade mani:
Nail file
Trimmers
Buffer
Cuticle pusher
Cuticle oil (we recommend jojoba oil or even a fast-absorbing hair oil will do)
Consider it your checklist; take stock of what you have, and then order what you don't. If you're starting from scratch, however, it might be easier to scroll down to the pre-assembled options below. Finally, if you are transitioning from gels, acrylics, or dip nails to natural, you can read our helpful guide on natural nail removal.
Of course, you may want to go a step beyond maintenance. In that case, here's what we recommend as add-ons:
For buff, bare nails: a clean, clear strengthener to feed nails without color and add a layer of shine
For polish wearers: polish remover and pads, 7-free polishes of choice, 7-free base and top coat
Totally optional: quick-dry drops, hand cream, nail art brushes
You may be tempted to buy a pre-assembled option—we've got you covered there, too. Here are a few options that fit your needs no matter how intense, or not, you want to get.
Olive & June The Everything Box
This Los Angeles–based clean brand has packed up everything that makes their in-salon service so special—and then some. The brand offers three different sizes, ranging from a 9-piece set to a 14-piece set. The Everything Box—or the most luxe and all-inclusive option—comes with a nail polish remover pot to erase old polish and prep nails, a thinner brush for easy touchups, a flat-edge nail clipper, dual-sided nail file, and buffer cube for shaping and smoothing, The Poppy universal polish bottle handle (which you can pop on their polishes for an easier grip when you paint your own nails), six of their 7-free polishes of your choice, their custom formulated Top Coat, and nourishing Cuticle Serum. What else could you ask for?
The Everything Box, Olive&June ($80)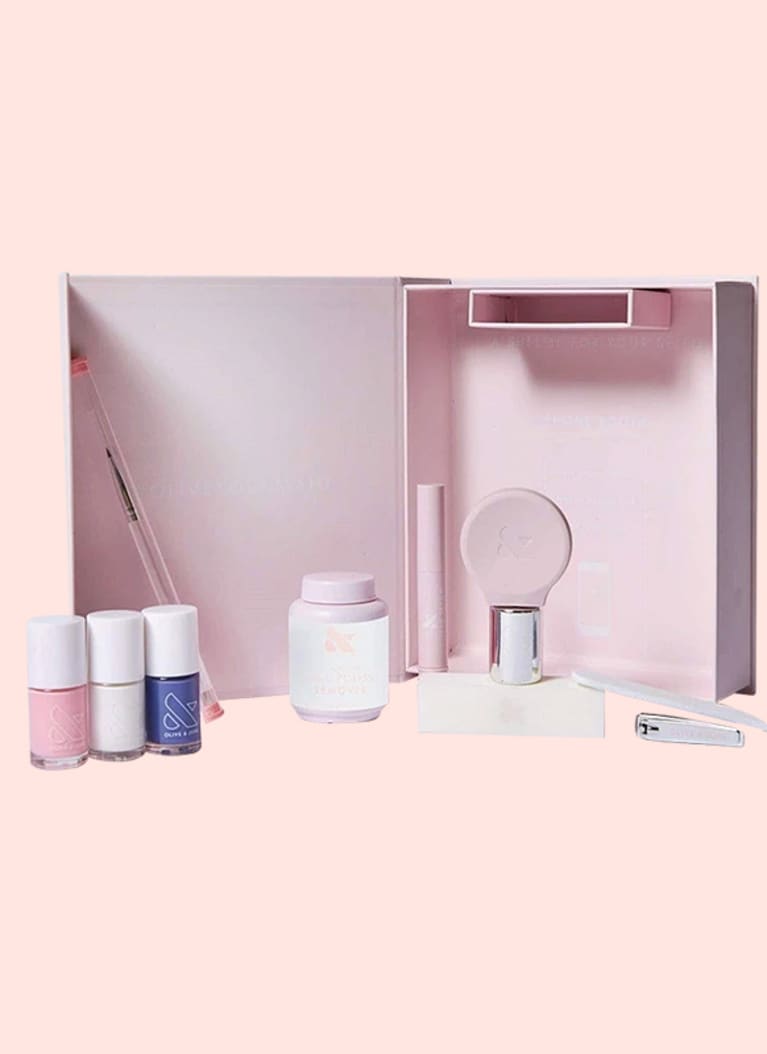 mindbodygreen
Deborah Lippmann Cuticle Lab Nail Treatment Set
If you really need to just tend to the cuticles, this is your mani set. Deborah Lippmann, famed celebrity manicurist, created a 4-piece set to nurture this very specific (yet often overlooked and even neglected) part of your nails. But of course, the cuticle is a very important part of the overall nail health, as more cuticle hygiene can lead to nail-bed damage and even infection.
Cuticle Lab Nail Treatment Set, Deborah Lippmann ($45)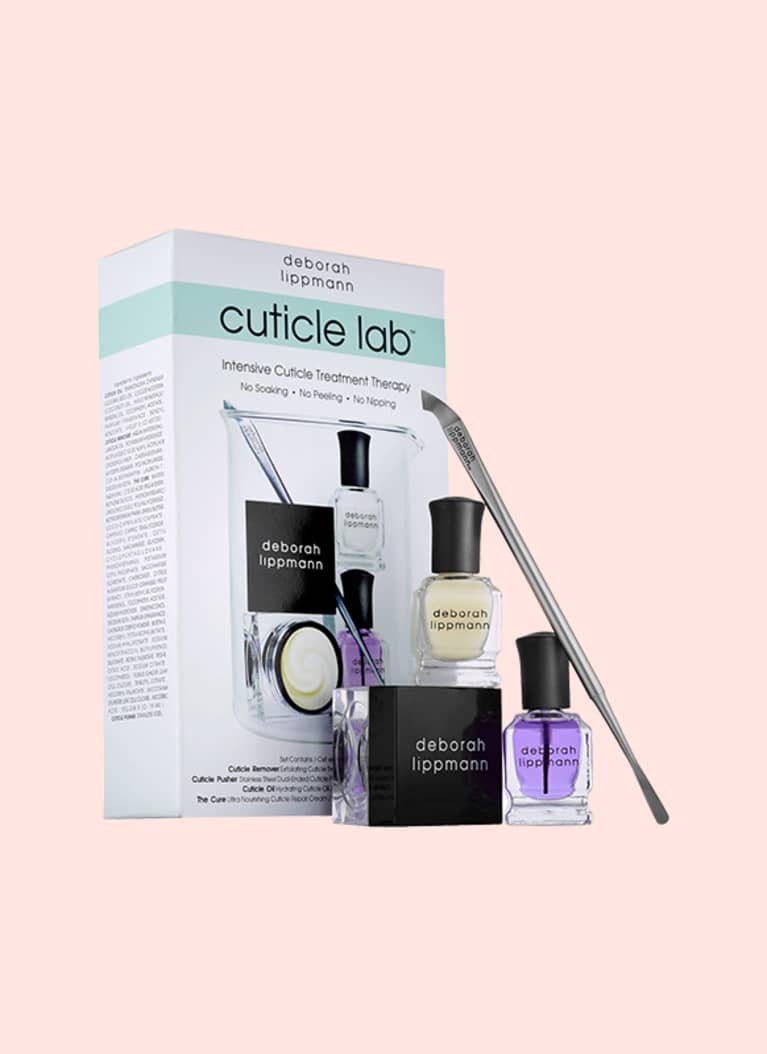 mindbodygreen
sundays Non-toxic Manicure Kit
This beautifully curated set is from the New York–based salon known for tranquil settings, a polished aesthetic, and clean, natural formulas. This contains a fun, stripped file, a four-sided buffer, a hydrating base coat, top coat, a cuticle "eraser" (which helps push back the cuticle as well as smoothing the free edges), a nail clipper, cuticle serum, quick dry oil, wood stick for odds and ends, and polish remover. Not to mention the bottles and packaging it all comes in are completely vanity-worthy.
Non-toxic Manicure Kit, sundays ($80)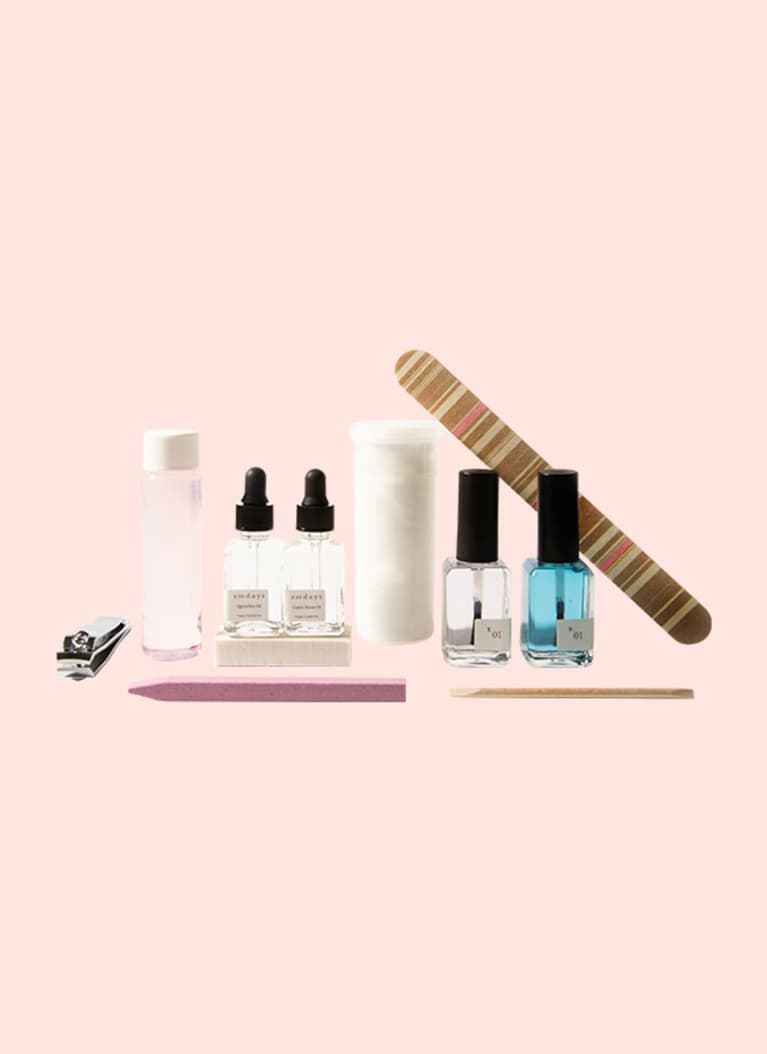 mindbodygreen
Sephora Collection Tough As Nails Deluxe Manicure
If you just need the tools to keep your nails in check and trim, consider getting a simple yet classic compact set. This option comes with a cuticle nipper, an angled nail clipper, small scissors, nail clipper, a double-ended cuticle pusher, cuticle trimmer, and a larger toenail clipper—all wrapped up in a portable case that keeps it all organized.
Tough As Nails Deluxe Manicure, Sephora Collection ($20)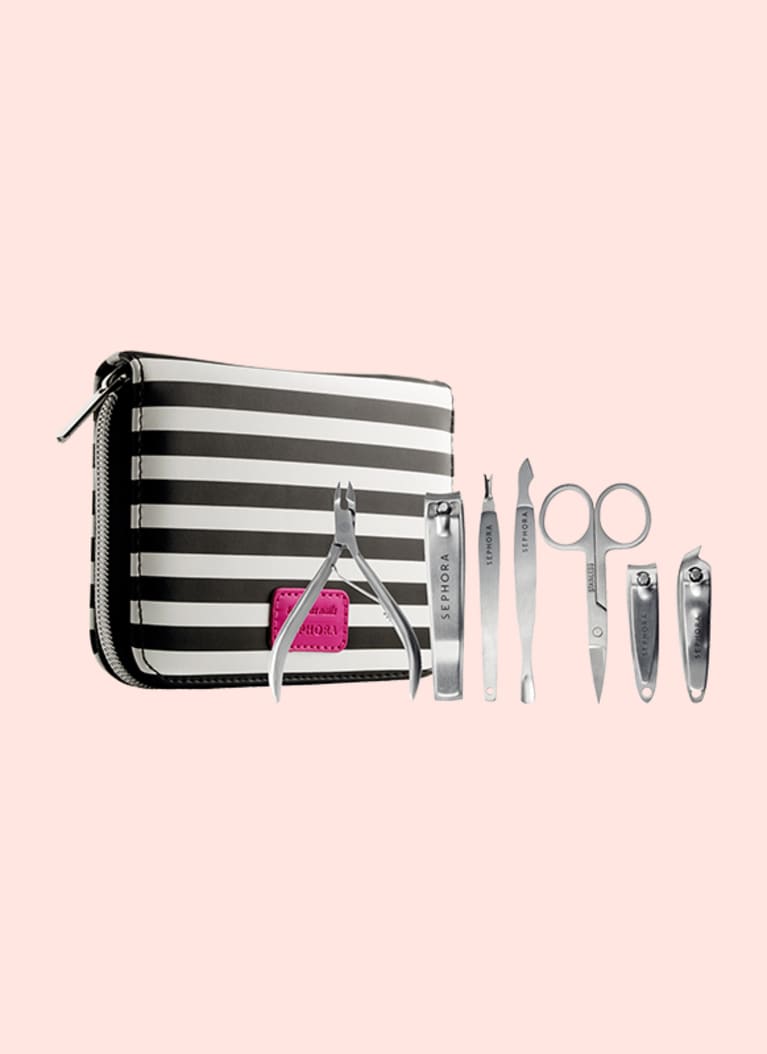 mindbodygreen
Zoya Gelie-Cure Foundation Pro Kit Travel LED Light
Let's say you're normally a gel devotee but have since decided to kick the habit. Here's a better-for-you option from Zoya, one of the original cleaner nail polish companies. This set gives a gel-like manicure, without the damage. You first layer on a strengthening serum, followed by a repair base, then the patented Gelie-Cure clear polish, at which point you'll place it under the LED (not UV) lights. This will harden and strengthen the nail while keeping the coats flexible so you don't risk breaking or further damaging the nail. After, you can keep the nail bare or apply your favorite polish. The mani will last two weeks, yes, just like your standard fake nails might.
Gelie-Cure Foundation Pro Kit Travel LED Light, Zoya ($65)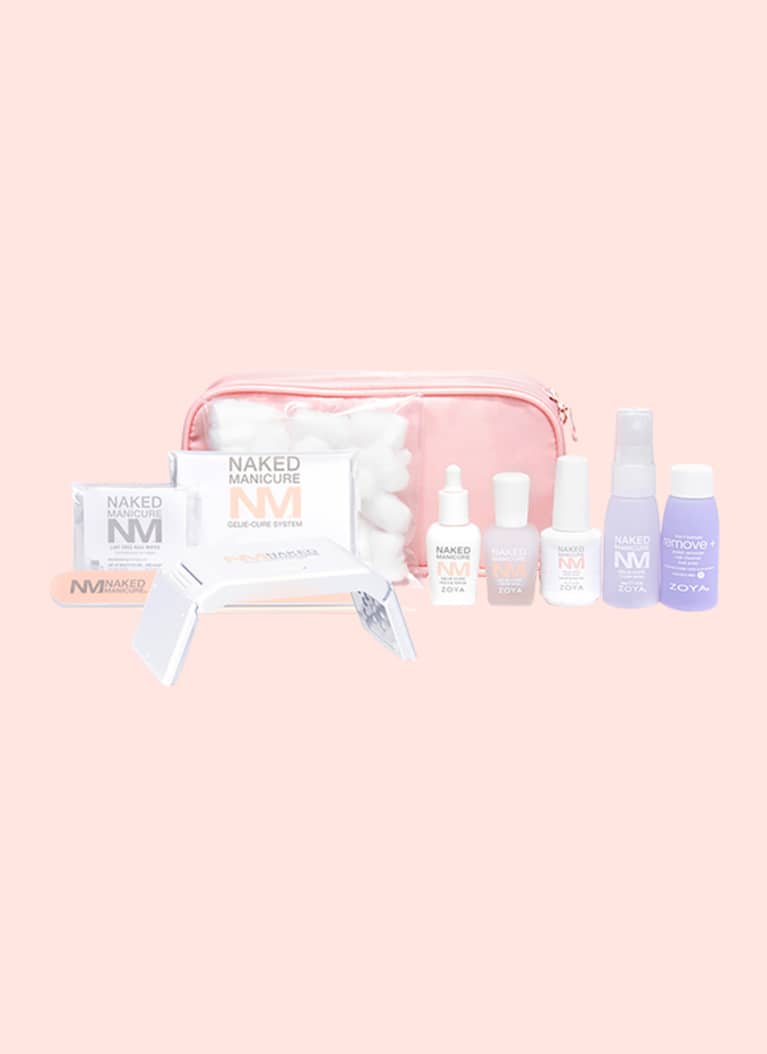 mindbodygreen