The 7 Best Lotions For Sunburn: Soothe Inflamed Skin Fast
Our editors have independently chosen the products listed on this page. If you purchase something mentioned in this article, we may
earn a small commission
.
As the summer sun and heat is fully upon us, despite our best efforts, burns happen.
Sun damage has a variety of traits, so even if your skin doesn't exhibit the piping red hue so often associated with burns, it can still be in need of post-sun soothing. For example, darker skin tones typically have dry, tight, itchy skin as the result of too much sun exposure. Lighter skin, on other hand, may have that red tone, but it also may just be dry and flaky. What we're really getting at here is it's always a good idea to moisturize and soothe after a day in the sun.
Now, you can take the DIY route, or you can pick up one of these soothing lotions and balms—they are formulated with a plethora of skin-calming favorites.
Burt's Bees Aloe and Coconut Oil After Sun Soother
Two classic moisturizers blended together for a 98% natural formula that will replenish any sun-drenched skin. It also contains linden extract, which is full of antioxidants to neutralize oxidative stress that comes with external aggressors like sun and pollution (which you may experience while outdoors, too).
Aloe and Coconut Oil After-Sun Soother, Burt's Bees ($9.99)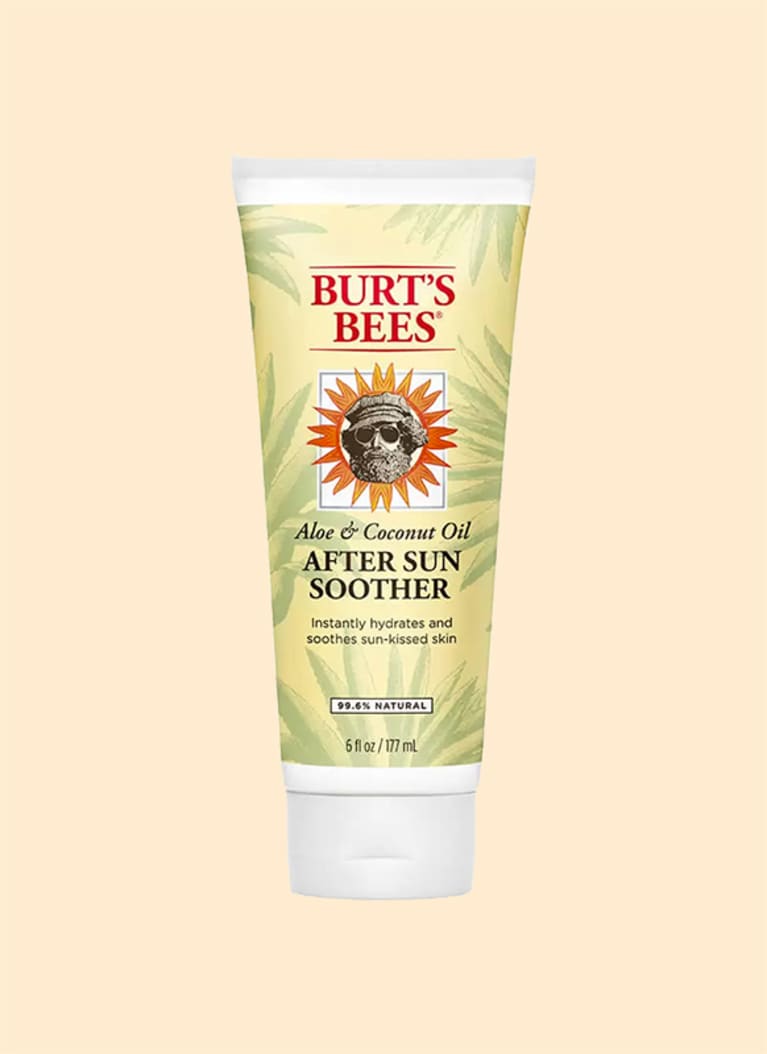 mindbodygreen
Shea Moisture 100% Extra-Virgin Coconut Oil
Sometimes, you just have to go for the classics. Coconut oil is not only very hydrating, but it has plenty of anti-inflammatory properties, so it will ease any tender spots. This option is also a great multitasker, as you can slather it on hair, too (sun damage affects hair as well—it can make strands dry and brittle and even fade color).
100% Extra-Virgin Coconut Oil, Shea Moisture ($5)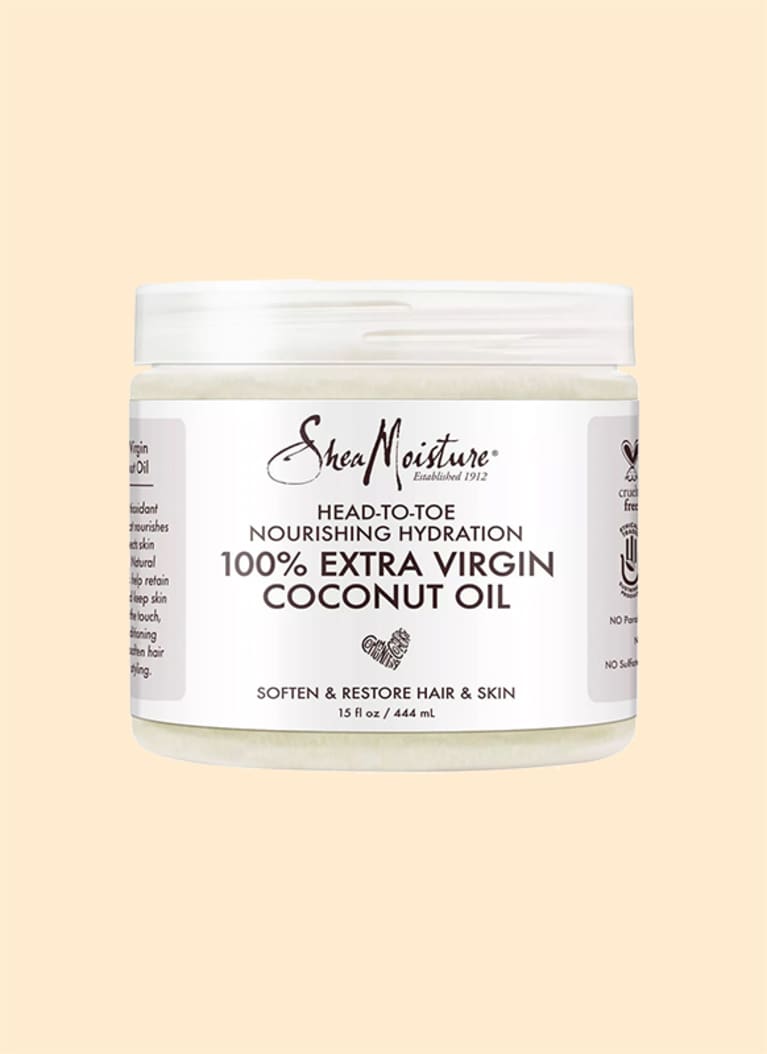 mindbodygreen
Herbivore Botanicals After-Sun Soothing Aloe Body Mist
If you want something easy and on-the-go, this little aloe vera spray can be tossed into a beach bag and applied effortlessly. The fast-absorbing mist also contains spearmint and lavender so it's oh-so-refreshing. Read: Ideal if you'll be spending the day outdoors and want something that you can apply outside without getting all goopy.
After-Sun Soothing Aloe Body Mist, Herbivore Botanicals ($20)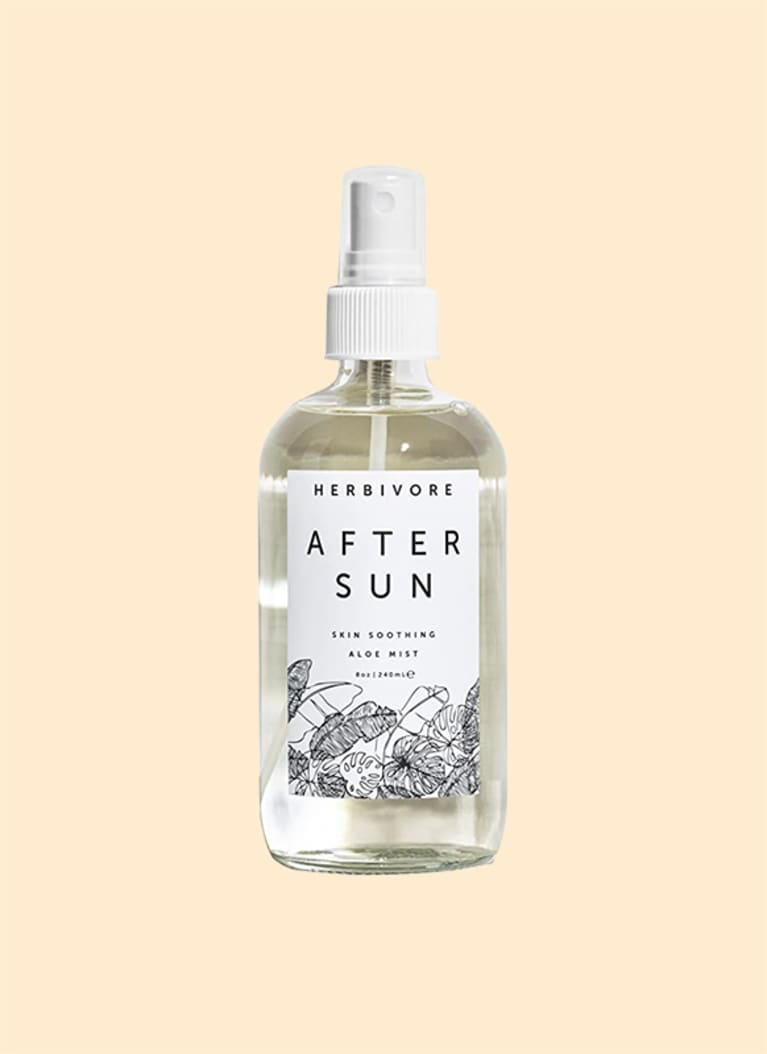 mindbodygreen
Coola Ecocert Radical Recovery Organic After-Sun Lotion
This ultranatural and organic (70% of the ingredients are certified organic) formula is infused with plenty of nurturing botanical ingredients. Take the rosemary extract, a powerful antioxidant that soothes inflammation, or the sunflower oil to condition aching skin.
Ecocert Radical Recovery Organic After-Sun Lotion, Coola ($32)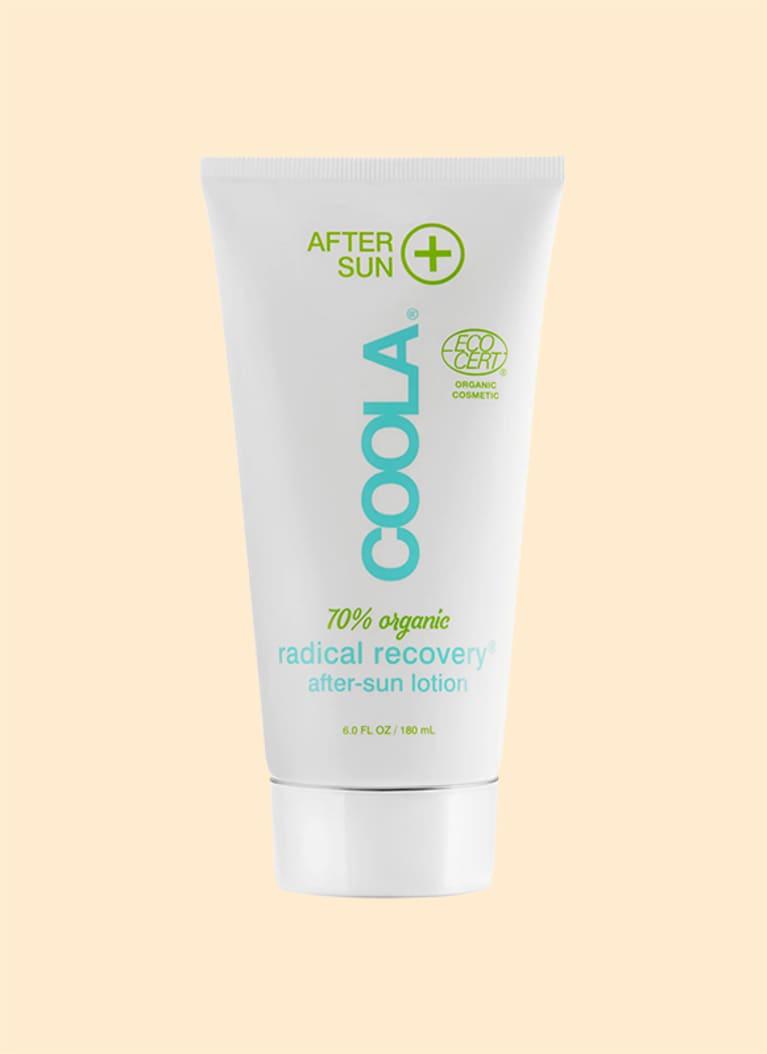 mindbodygreen
Melanin Essentials Skin-Enhancing Honeysuckle Body Butter
A whip-thick body cream, this is an ideal hydrating lotion any time of year. But it's especially useful during the summer when your skin is in high need of antioxidants: This contains mango seed butter, shea butter, jojoba oil, and coconut oil, all packed with our beloved free-radical-fighting actives. Not to mention it as a subtly sweet fragrance for a soft summer signature smell.
Skin-Enhancing Honeysuckle Body Butter, Melanin Essentials ($15)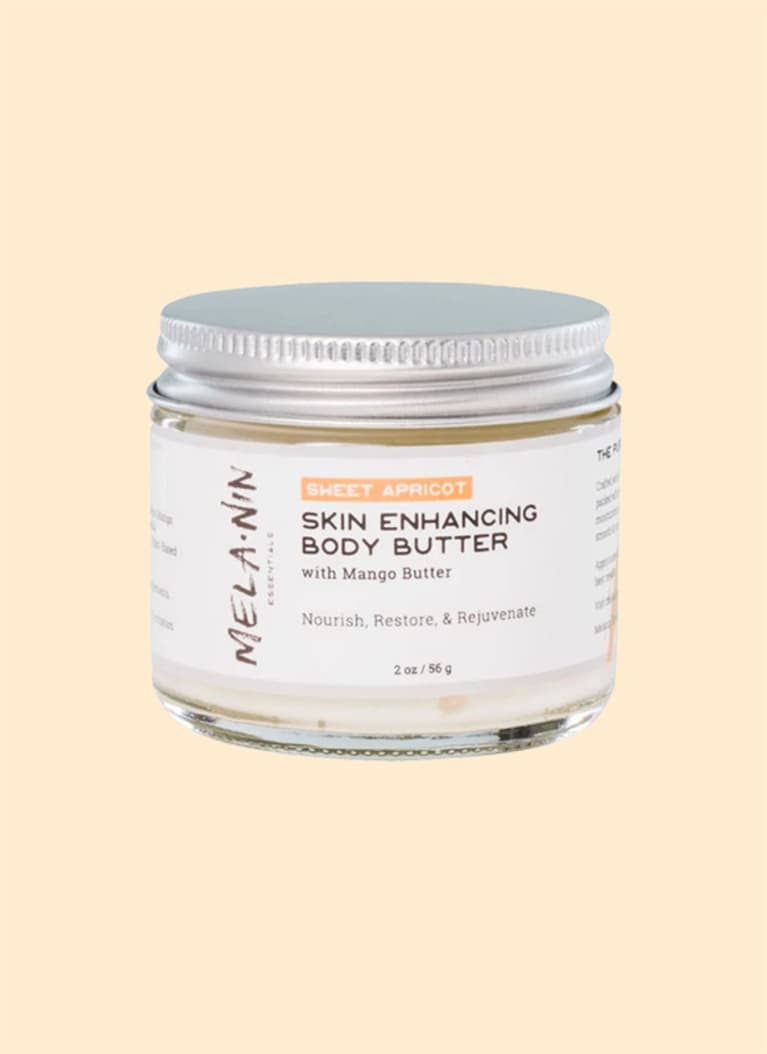 mindbodygreen
Holika Holika Aloe 99% Soothing Gel
As much as we've mentioned straight coconut oil already, sometimes you just want the pure product. Aloe vera is obviously one of the classic sunburn soothers, and this gel is nothing but the good stuff (and a top-rated Amazon favorite). Grab this when you want gel, sans having to keep a plant around—because as hard as we try to tend to the succulent, we don't all have green thumbs.
Aloe 99% Soothing Gel, Holika Holika ($8.95)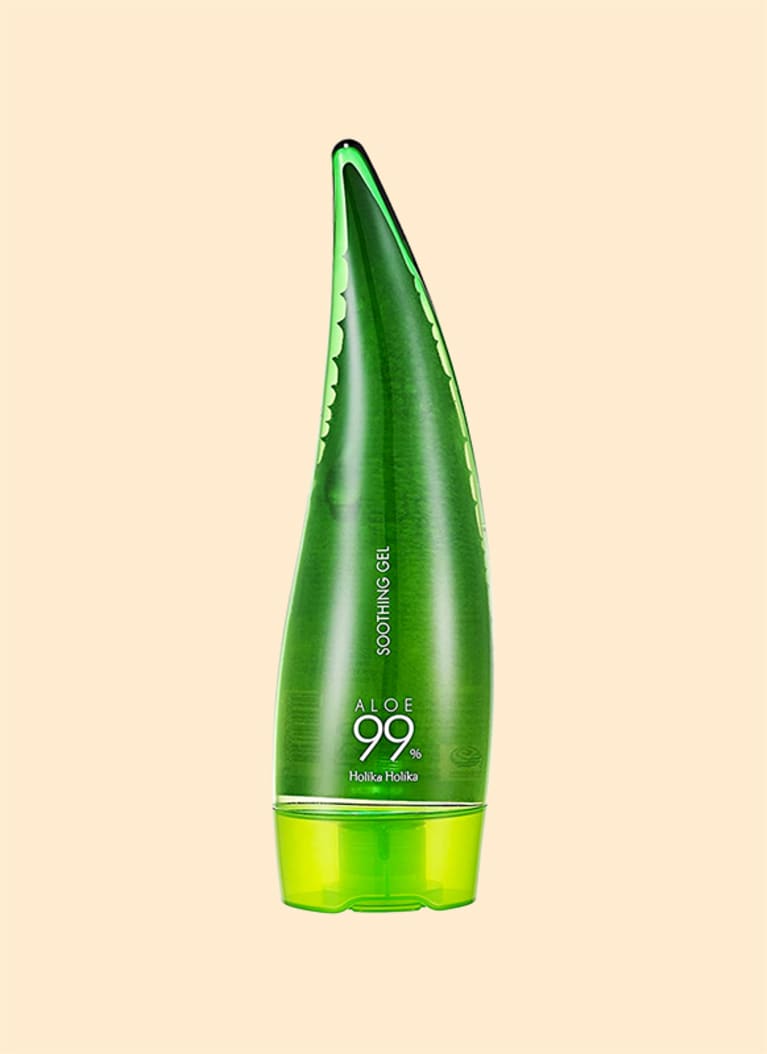 mindbodygreen
EiR NYC Sunset Oil
A supple oil that glides on like a dream, this contains several botanical extracts that cushion skin with a layer of softening and soothing hydration. A few worth noting: Vitamin E helps maintain proper collagen product (which, yes, declines from sun damage), geranium promotes healthy cell growth, and arnica is anti-inflammatory.
Sunset Oil, EiR NYC ($35)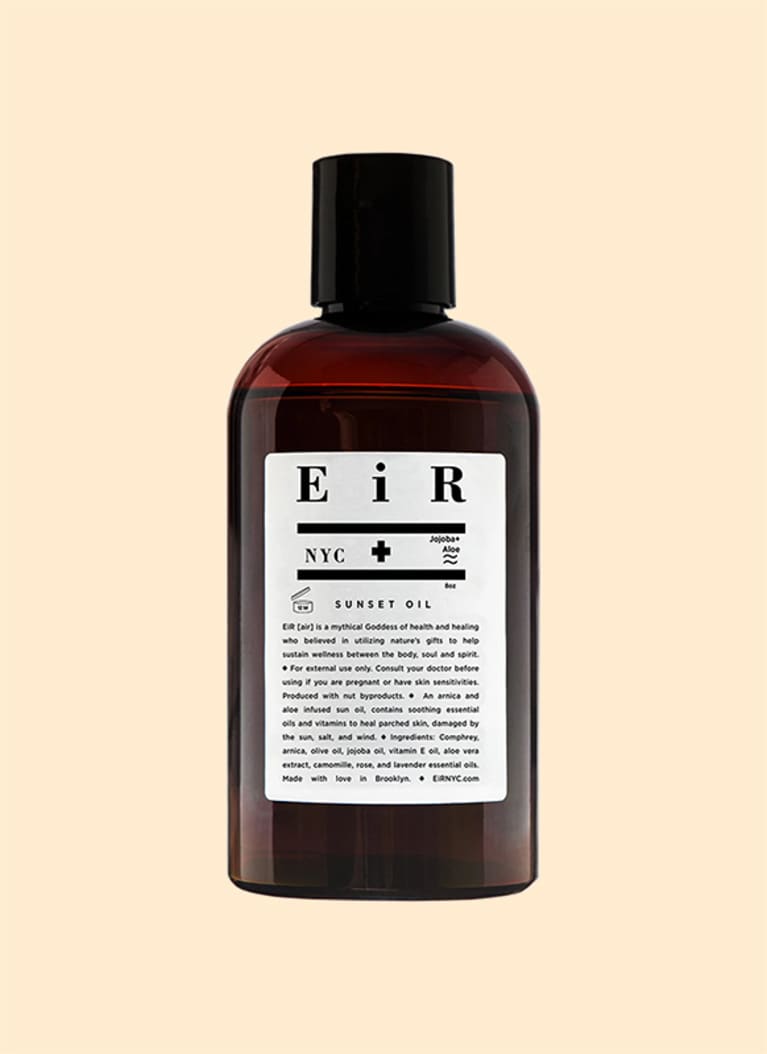 mindbodygreen