No Matter Your Skin Type, These 11 Korean Face Masks Don't Mess Around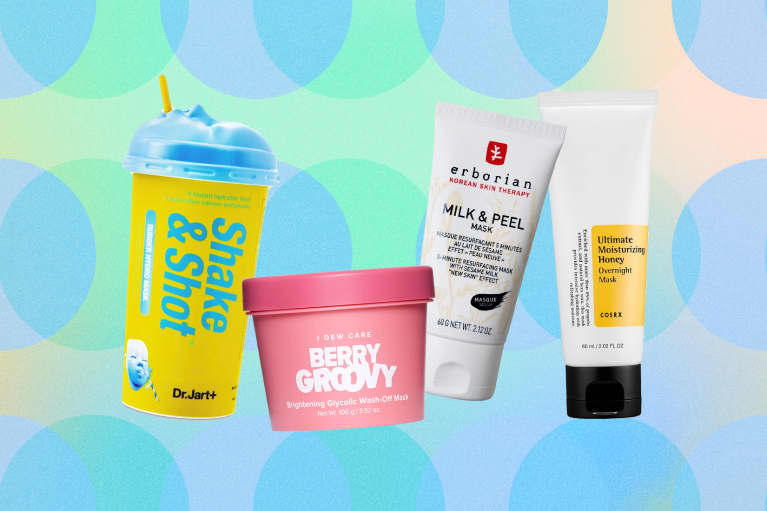 Our editors have independently chosen the products listed on this page. If you purchase something mentioned in this article, we may
earn a small commission
.
Korean beauty brands are known for being ahead of the skin care curve, as well as incorporating innovative and unique ingredients into their cutting-edge formulas (looking at you, snail slime). And if you're just dipping your toes into the K-beauty waters, face masks are undoubtedly a great gateway item—masks typically contain a cocktail of those aforementioned K-beauty ingredients, so you can sample and test different formulas before dropping some coin on a more targeted product.
Whether you're in the market for an overnight, wash-off, sheet, or eye mask, look no further than our bank of K-beauty must-haves. Here, 11 masks that are innovative in every sense of the word—from the ingredient list to the application to even the packaging itself.
Eco Your Skin Intense Moisture Mask
Eco Your Skin is one of the leading innovators in Korea, likened to a "Willy Wonka factory for skin care." Their moisture mask doesn't disappoint: It has kaolin clay (so it's gently purifying), yet the glycerin, betaine, and apricot oil make sure it stays soothing. Formulated with sensitive skin in mind, this mask is able to draw out impurities without leaving you dry and cracked—a total win.
Intense Moisture Mask, Eco Your Skin ($27)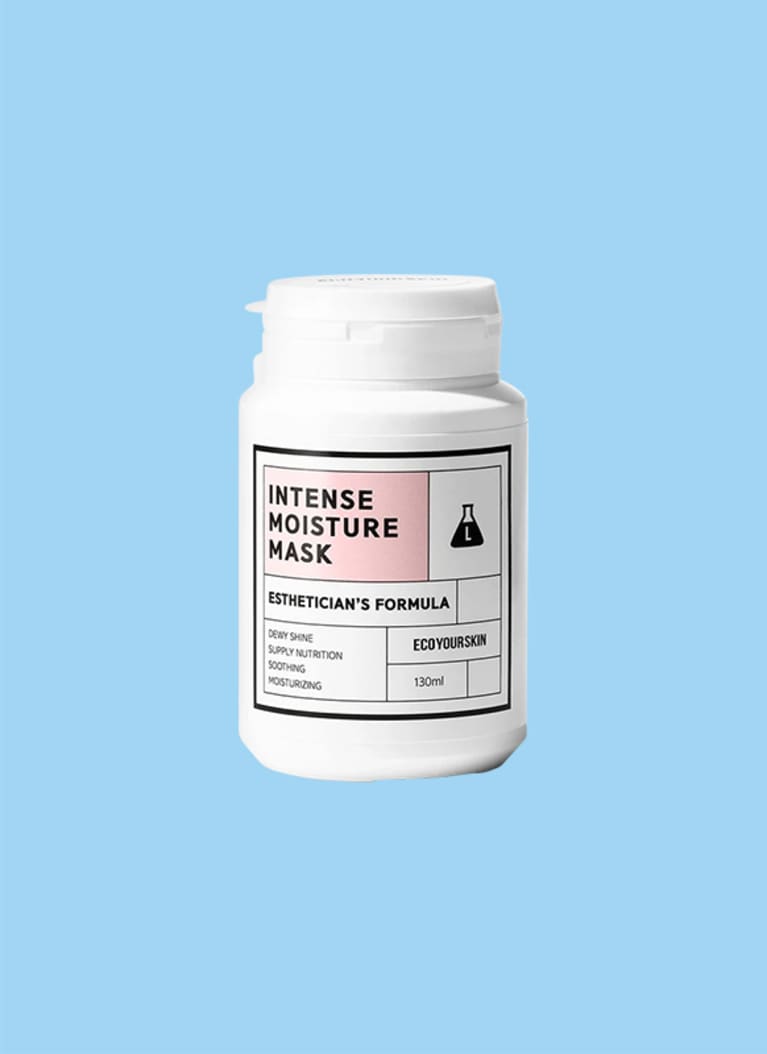 mindbodygreen
Peach & Lily Original Glow Sheet Mask
Ah, the mighty sheet mask: Those concentrated materials have roots in both Japan and Korea, with a cocktail of ingredients to help give you an all but immediate glow. This one's formulated by celebrity esthetician Alicia Yoon, and oh does it deliver: There are ceramides, hyaluronic acid, peptides, and niacinamide to hydrate the skin and make it look plump to the touch; antioxidant-rich ginseng and soybean extract to help fight free radicals; and glycolic acid to gently buff the skin smooth. It's the complete package, all in one slimy sheet.
Original Glow Sheet Mask, Peach & Lily ($6)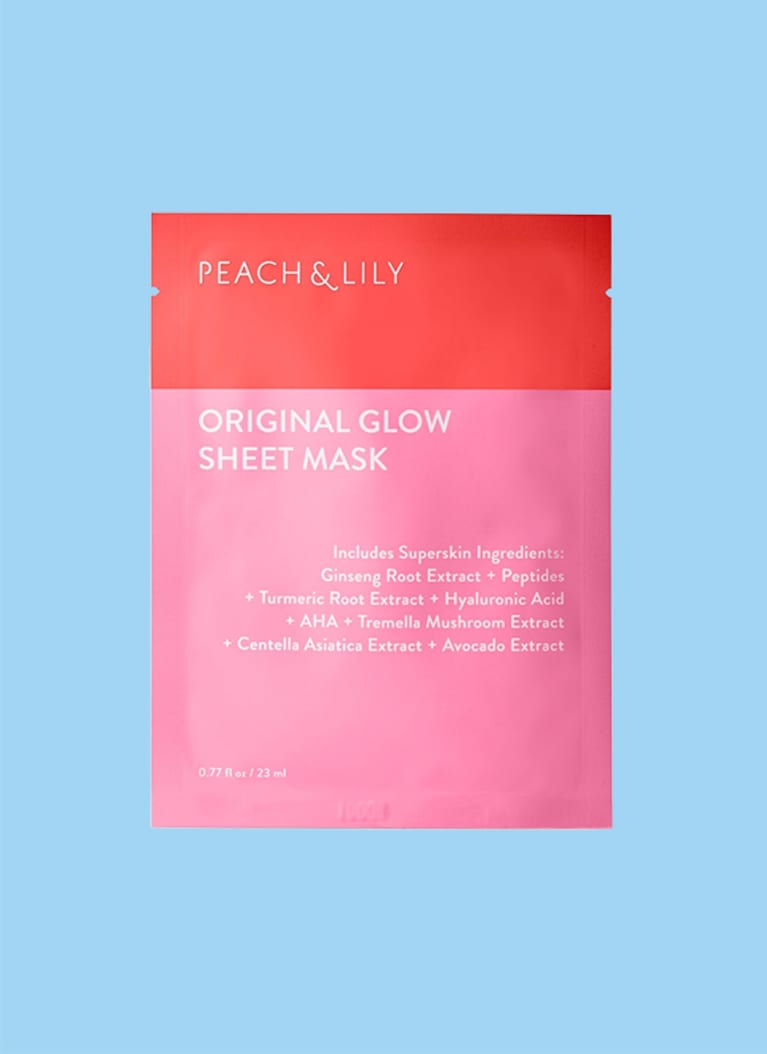 mindbodygreen
Erborian Milk & Peel Mask
Thanks to sesame milk, this enzyme mask has a rich, creamy texture (and a fair share of calcium, vitamin E, and other nourishing fats for the skin, might we add). It gently sloughs dead skin while plumping it with green tea, chamomile, and rosemary leaf extract—all of which are great for calming the skin.
Milk & Peel Mask, Erborian ($32)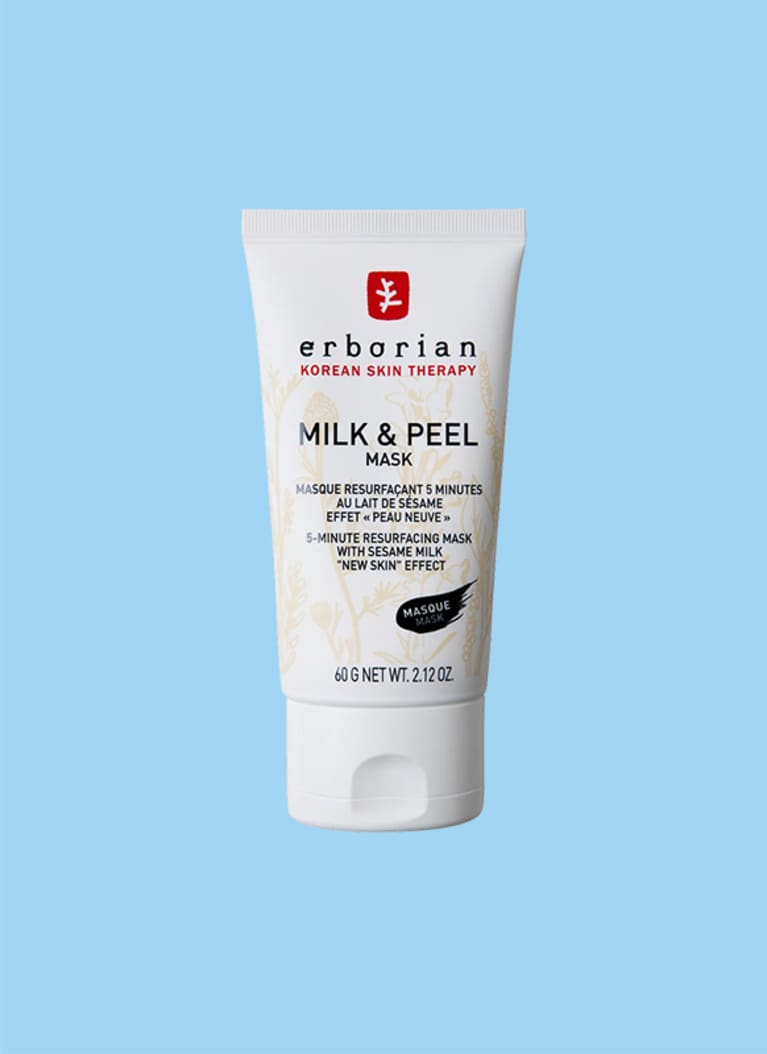 mindbodygreen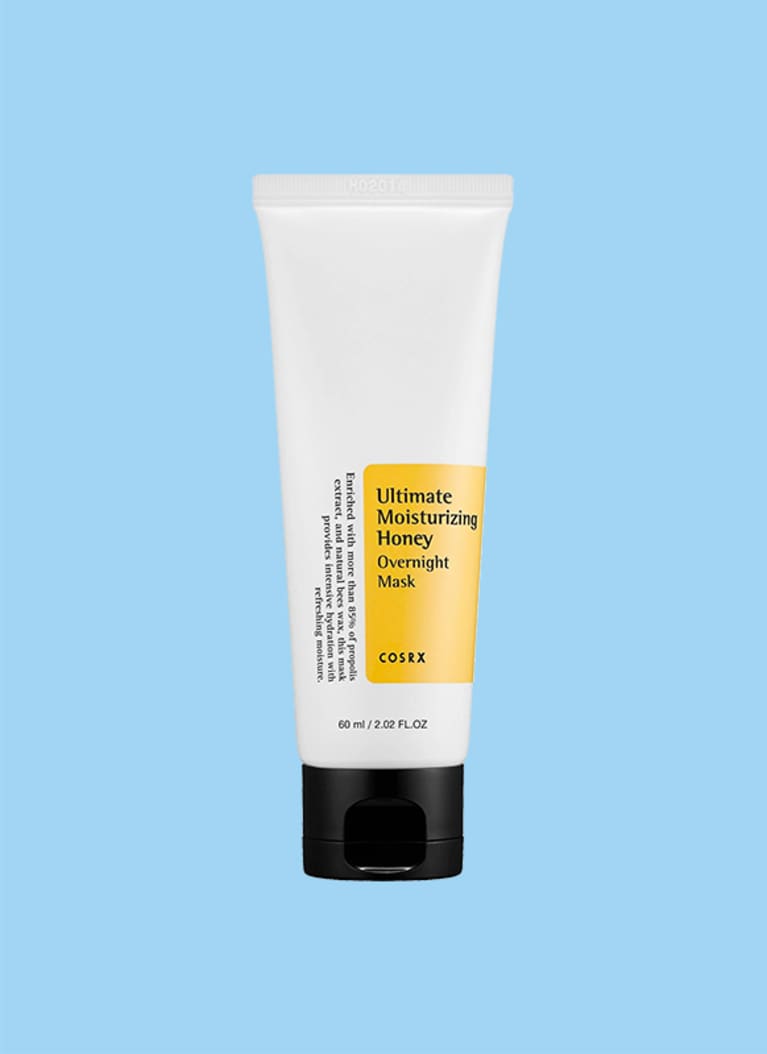 mindbodygreen
Dr. Jart Shake & Shot Rubber Hydro Mask
The packaging itself makes this mask a full-on experience, but it certainly doesn't skimp on the ingredient front: It has panthenol to moisturize, baobab tree leaf extract for a dose of antioxidants, and a variety of amino acids to help strengthen the skin barrier. As for the application, it's super fun: You'll combine both ampoules in the cup, close the lid, and shake until it's fully mixed before slathering on with the provided spatula. It's quite literally a slushy for your skin.
Shake & Shot Rubber Hydro Mask, Dr. Jart ($12)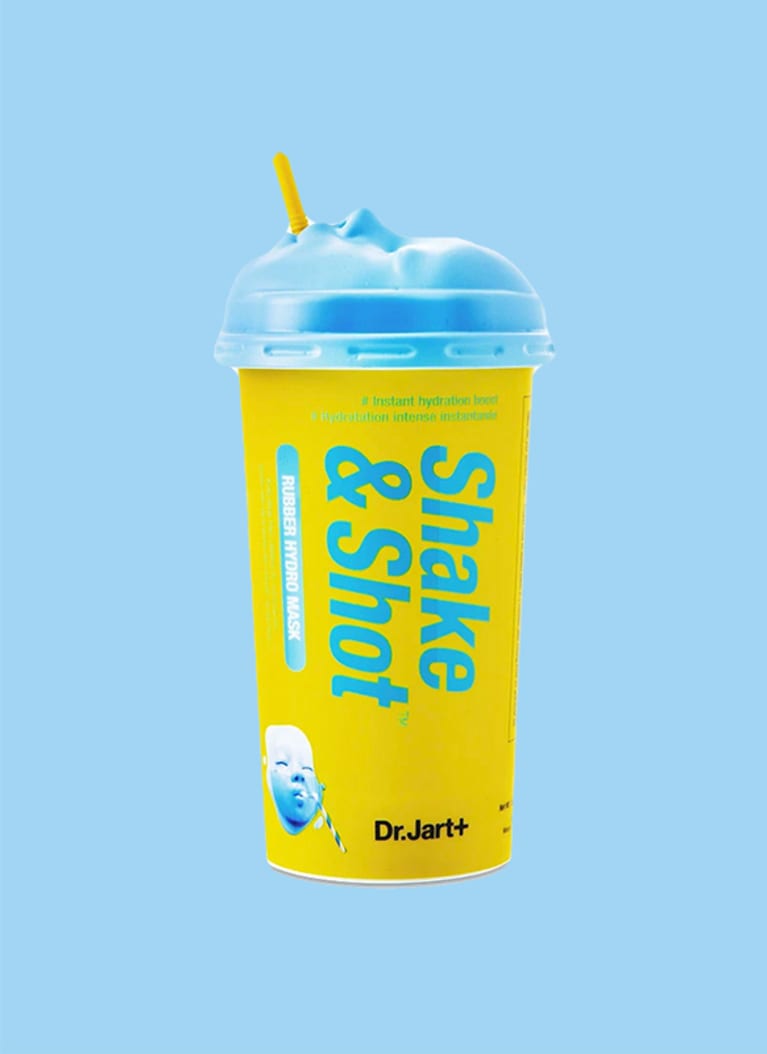 mindbodygreen
Glow Recipe Watermelon Glow Sleeping Mask
Brightening, hydrating, and smoothing, this overnight mask truly makes your skin glow. Its namesake watermelon extract hydrates the skin (watermelons are 92% water, after all), and it even has anti-inflammatory properties, too. Along with exfoliating glycolic and lactic acid and plumping hyaluronic acid, the mask is nothing short of a powerhouse.
Watermelon Glow Sleeping Mask, Glow Recipe ($45)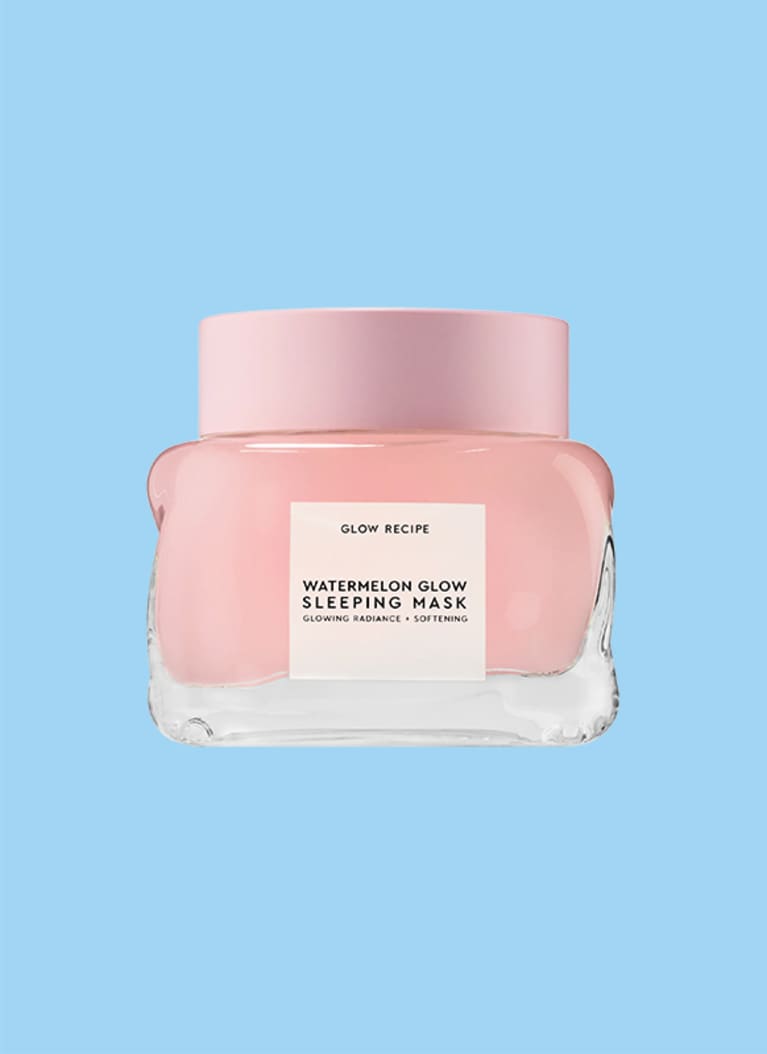 mindbodygreen
A'PIEU Daily Sheet Mask
Sheet masks can flood your skin with hydration, but we can't ignore their single-use nature. Enter, this daily sheet mask pack (we told you K-beauty brands were innovative!). It's reminiscent of a tissue box, only each sheet is packed with glycerin, camellia extract, aloe, and centella asiatica. Plus, it comes with the most adorable pair of mini tweezers so you can pull each sheet out with ease, avoiding a mess of serum on your fingers.
Daily Sheet Mask, A'PIEU ($23)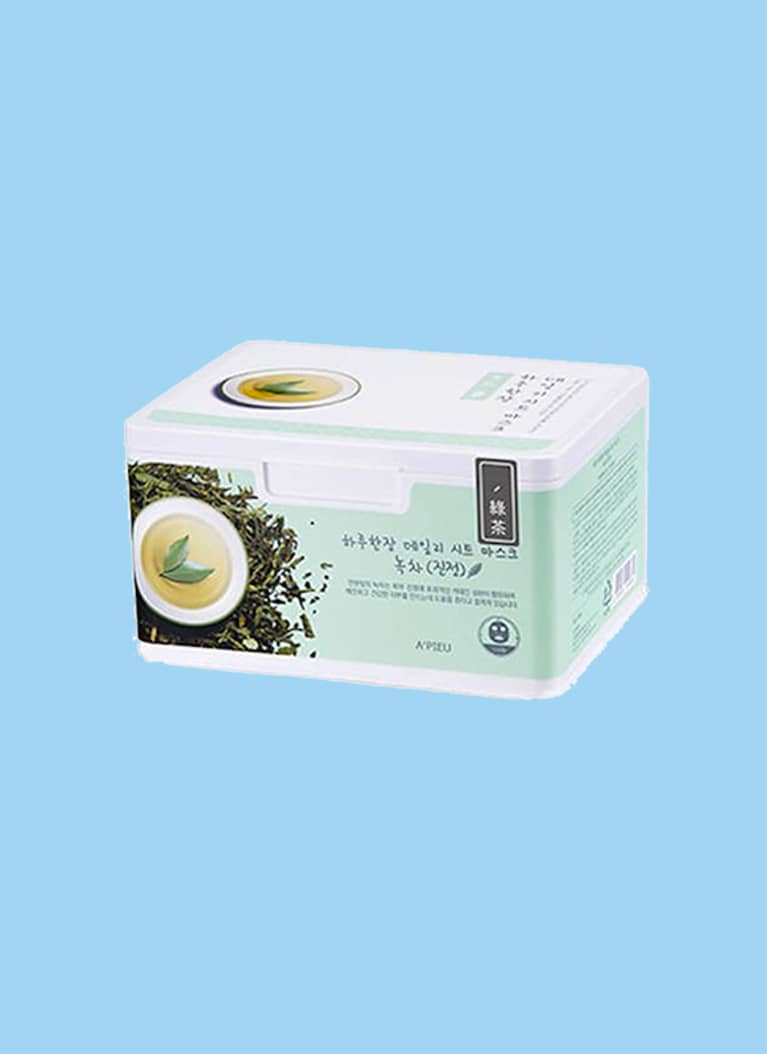 mindbodygreen
Primera Pure Brightening Sleeping Mask
Another overnight number, primera's formula helps your skin look bouncy and smooth. That's because it includes glycerin, squalane, and niacinamide (an ingredient trifecta, if you ask us), as well as antioxidant-rich watercress sprout extract and artemisa to help soothe (it's been used in traditional Chinese medicine to treat inflammation and fever).
Pure Brightening Sleeping Mask, Primera ($55)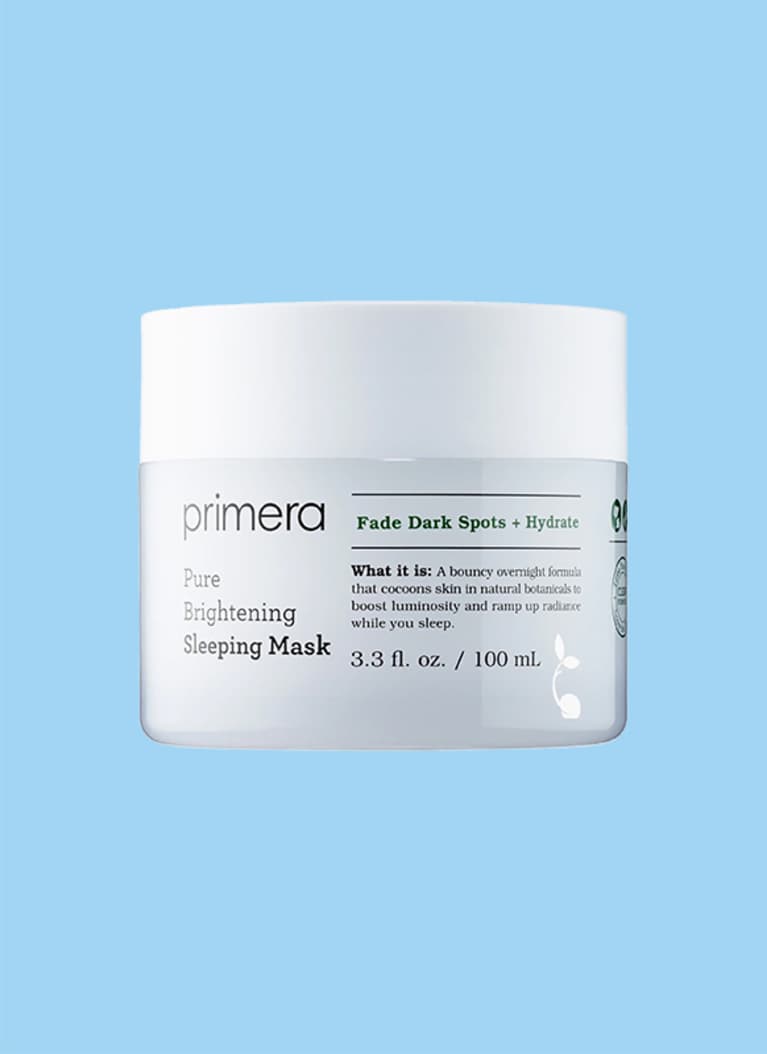 mindbodygreen
Petitfée Gold & Snail Hydrogel Eye Patch
As mentioned, snail mucin is a K-beauty mainstay. It's incredibly moisturizing, and it's able to promote collagen production (the substance is meant to aid injury repair when snails fall under stress, and it's thought to have the same collagen-triggering reaction for our skin). That said, it makes for a great eye mask to instantly plump and brighten the under eye. Better yet, this package comes with 60 patches, so it's quite the easy investment.
Gold & Snail Hydrogel Eye Patch, Petitfée ($9.60)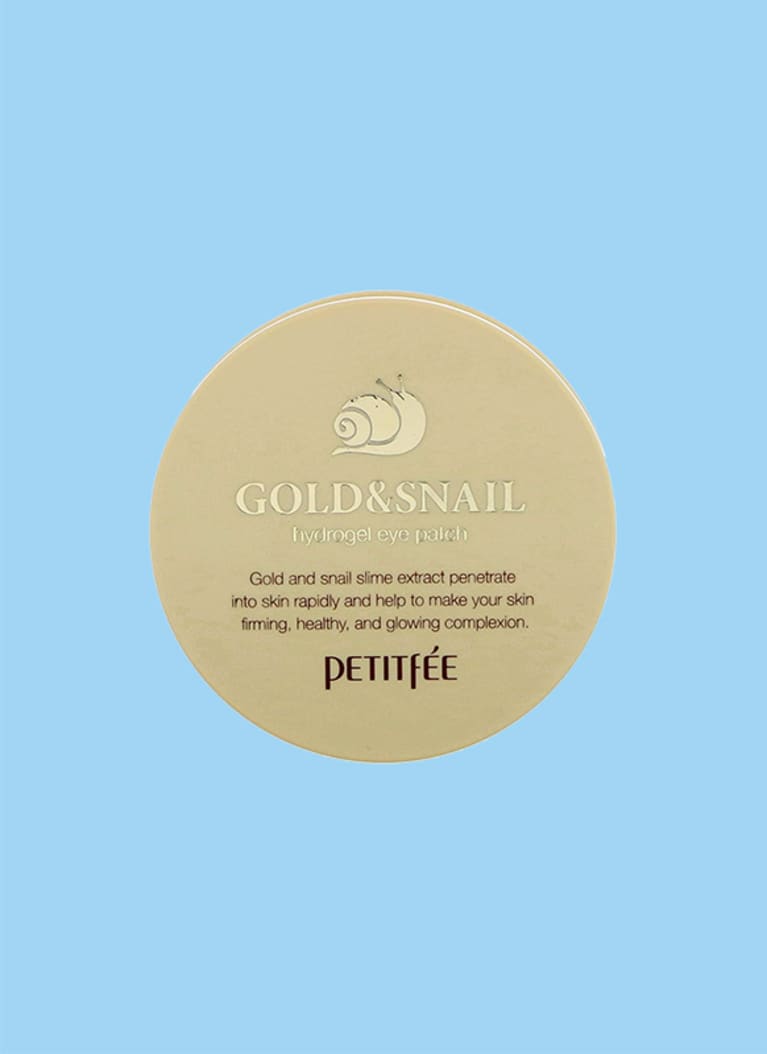 mindbodygreen
innisfree Pore Clearing Clay Mousse Mask 2X
Who says a clay mask can't feel creamy and soft? This mask lends a perfect, no-fuss application (it feels like mousse in your palm), and the texture is light as air. The kaolin clay along with the brand's signature Jeju volcanic clusters help absorb excess oil from the pores, while a mix of AHAs and BHAs slough any dead skin.
Pore Clearing Clay Mousse Mask 2X, innisfree ($21)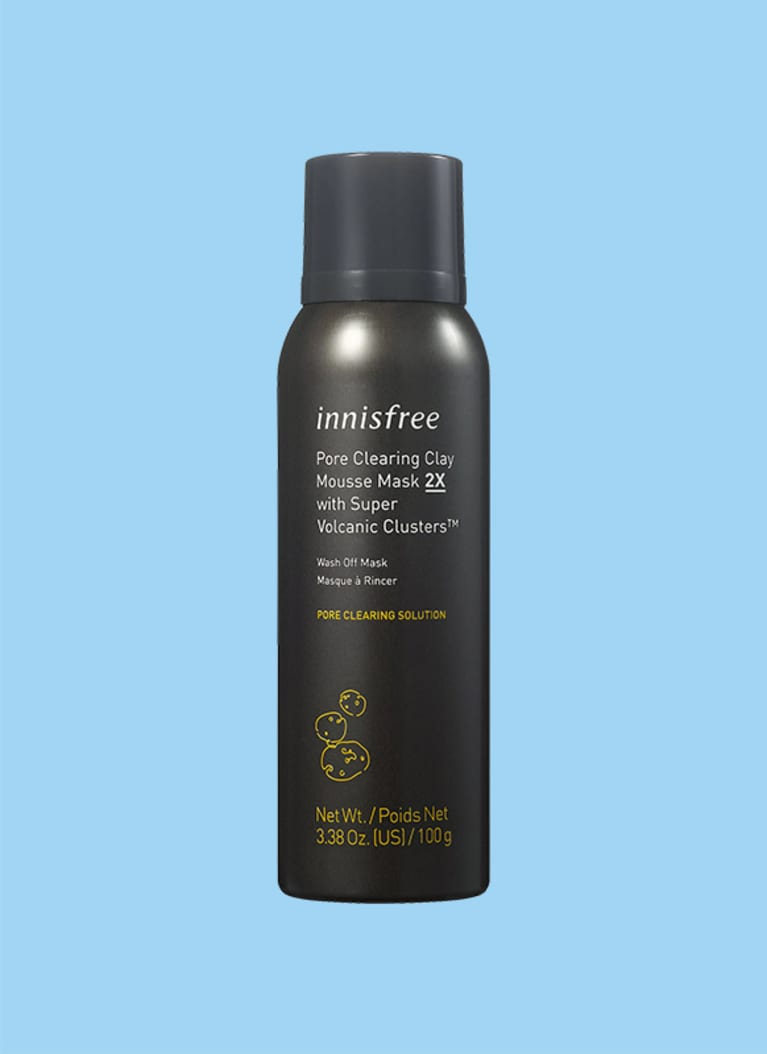 mindbodygreen
I Dew Care Berry Groovy Brightening Glycolic Wash-Off Mask
Another sensorially appealing application, this sherbet-inspired mask makes you feel like a kid again. With its buttery, whipped consistency, it's rather exfoliating and brightening: It contains glycolic acid and fruit enzymes to shed dead, dull skin.
Berry Groovy Brightening Glycolic Wash-Off Mask, I Dew Care ($25)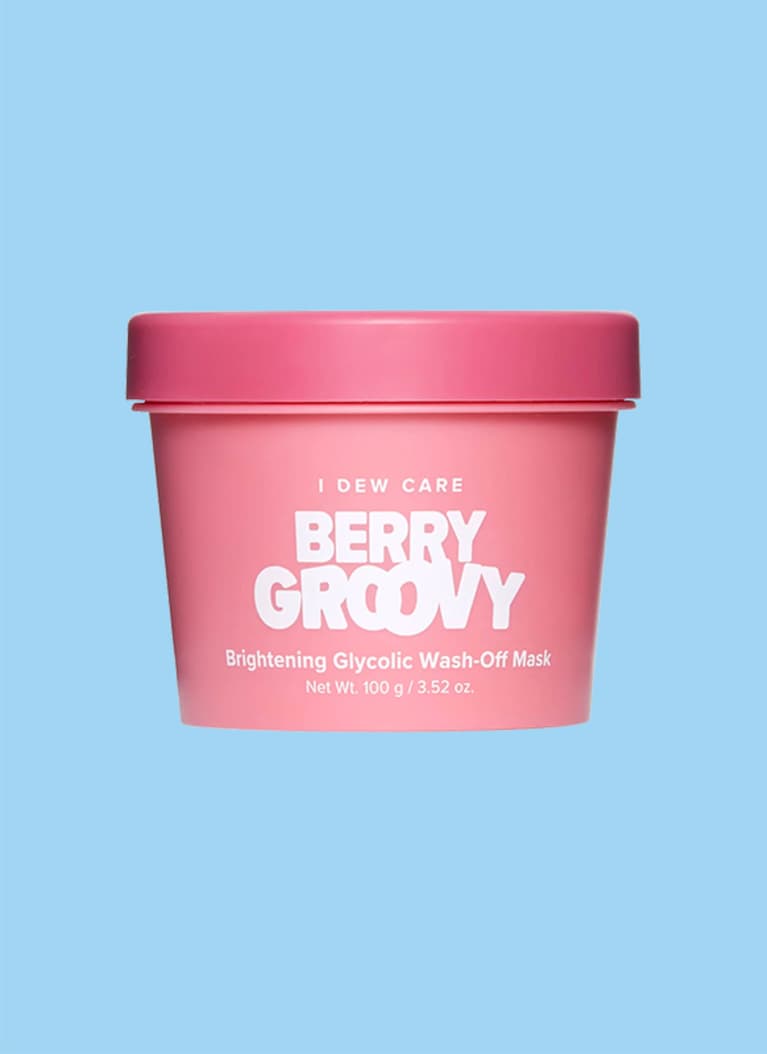 mindbodygreen