Best Hair Brushes: The 11 Best For Any Hair Type, Style, Or Need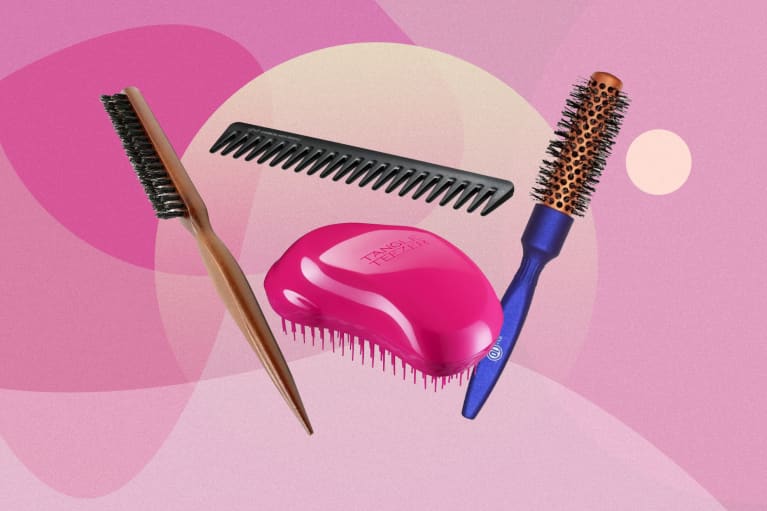 Our editors have independently chosen the products listed on this page. If you purchase something mentioned in this article, we may
earn a small commission
.
Often, people will ask hair and beauty experts what The Best hair brush is. And like much in beauty, the answer is a resounding: It depends. Hair types, needs, and desired outcomes all play a role in deciding what the best tool is for the moment. You wouldn't take a fluffy powder brush to your lash line if you're going for a cat eye, no?
In the same way, hair brushes have different purposes and uses. Here, we break down the best brushes for any and all.
Detangling brush: Tangle Teezer The Original
If you have tangly waves or curls, you know how difficult it is to detangle. Without loads of conditioner and some patience, it's a recipe for breakage and disaster. This brush was specifically designed to help you tend to your knots in the shower (again, with conditioner) with no pull, snags, or frayed ends.
The Original, Tangle Teezer ($10.59)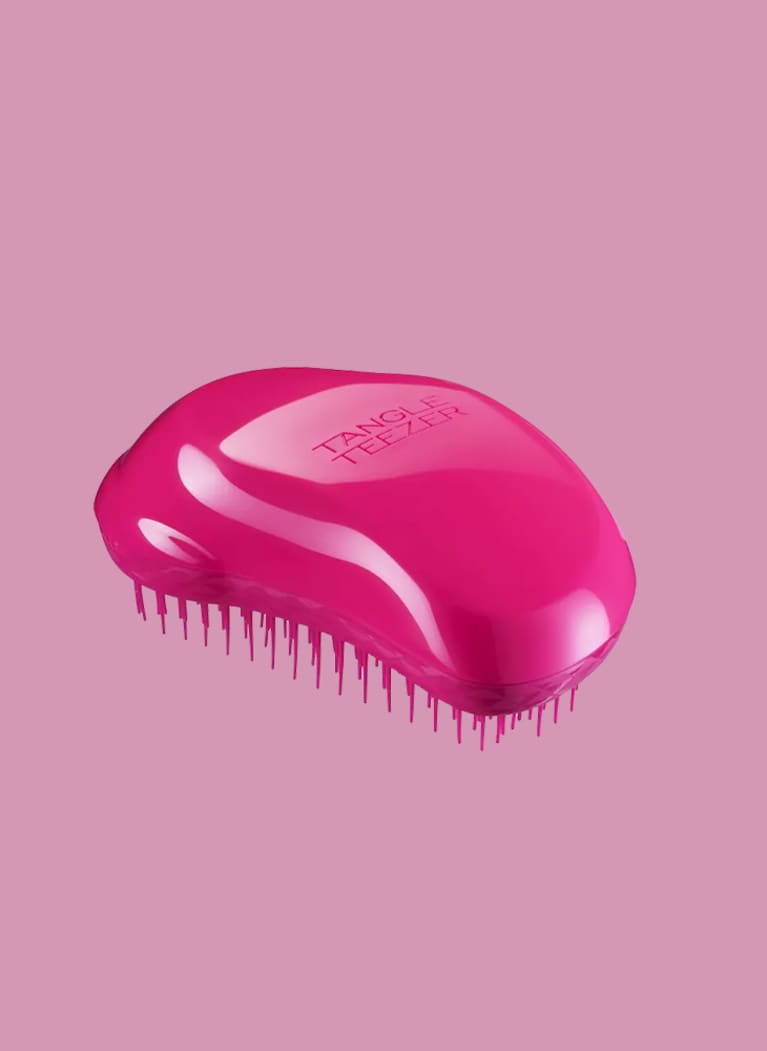 mindbodygreen
Detangling comb: GHD Detangling Comb
For some, a solid wide-toothed comb will do just fine for tangles. Simply start at the ends and work your way up to the root. You can also use this to help distribute conditioner or products throughout your hair.
Detangling Comb, GHD ($22)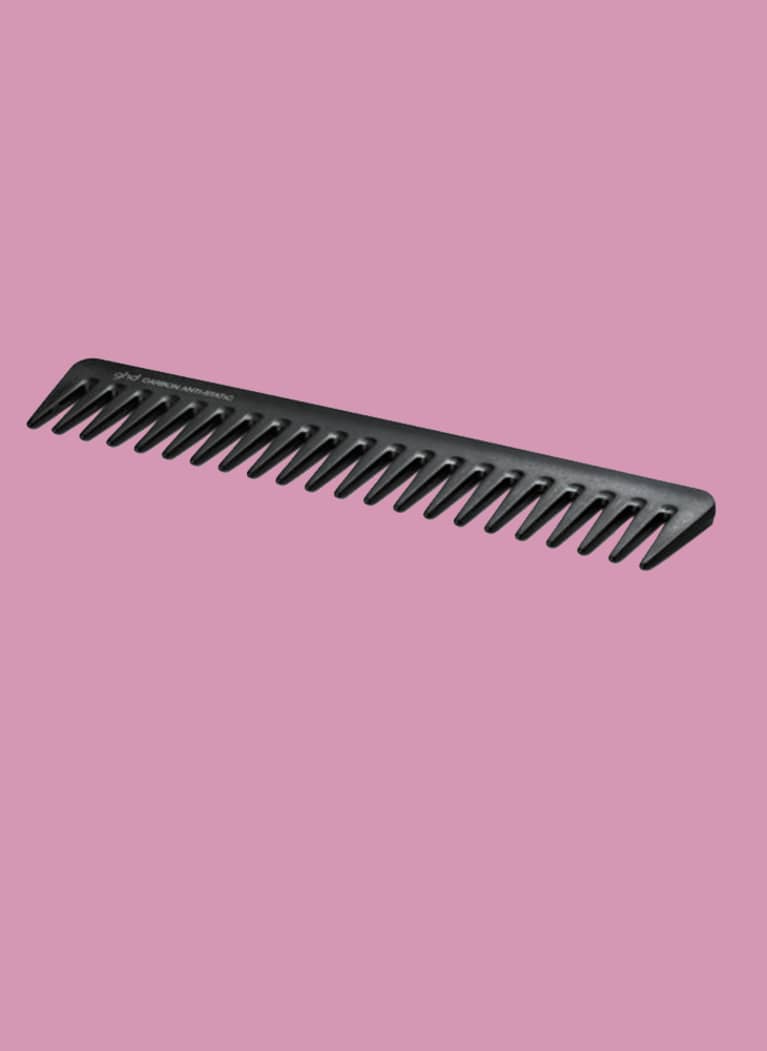 mindbodygreen
Wide-Tooth Comb: Pattern Wide Tooth Comb
Ideal for those with kinks and coils, this brush can work wonders on wet or dry hair. Use it to detangle when wet. On dry hair, use it to fluff out curls, encourage volume, and achieve separation.
Wide Tooth Comb, Pattern ($15)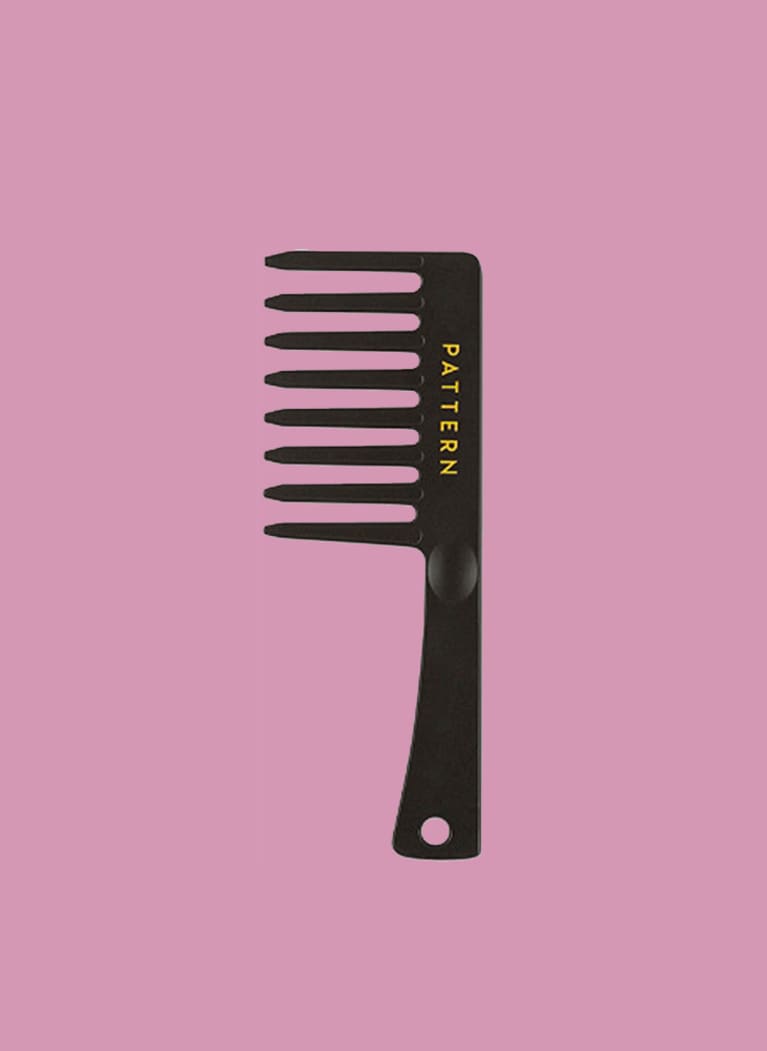 mindbodygreen
Bristle brush: Mason Pearson Nylon & Boar Bristle Hair Brush
This famous option contains a blend of nylon and boar bristles, which are able to tightly grip on hair, smooth it, and be gentle all the while. The blend is able to redistribute your scalp's natural oils to the rest of the head, making strands not only healthier but shinier.
Nylon & Boar Bristle Hair Brush, Mason Pearson ($165)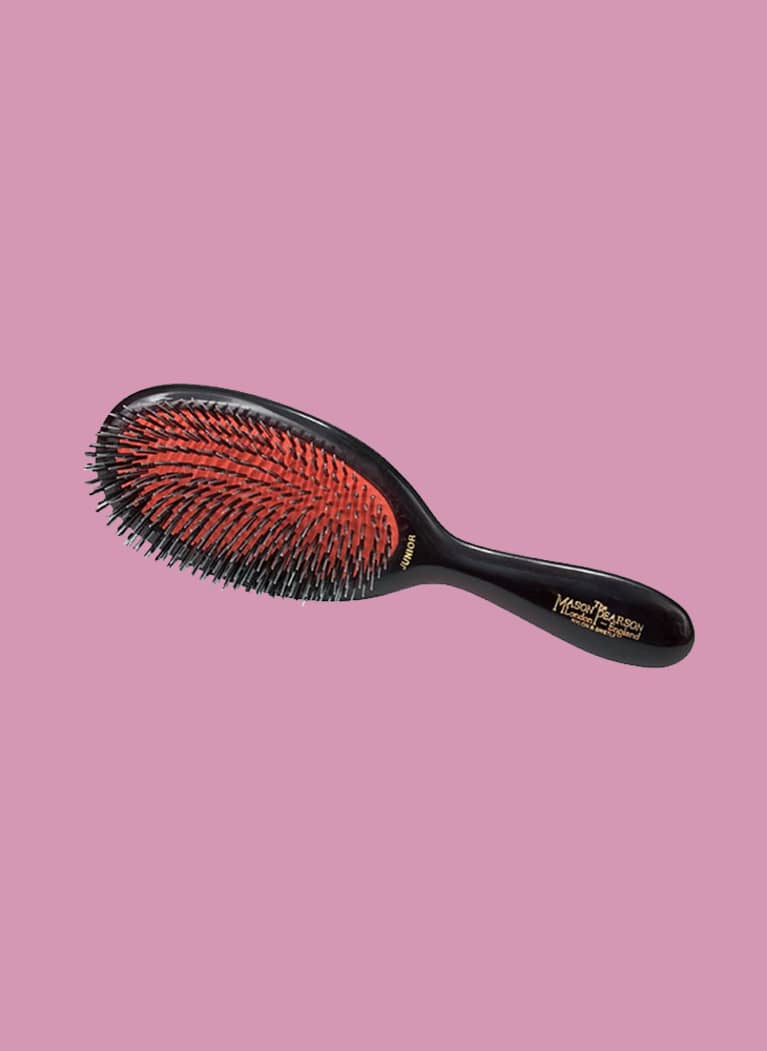 mindbodygreen
Paddle: Aveda Wooden Paddle Brush
For some, a nice wide, simple paddle brush will do the trick. This sturdy option can help even the thickest of mains (no snapping of the handles, here). It comes with comfortable bristles that are strong but not too harsh for your scalp or strands.
Wooden Paddle Brush, Aveda ($29)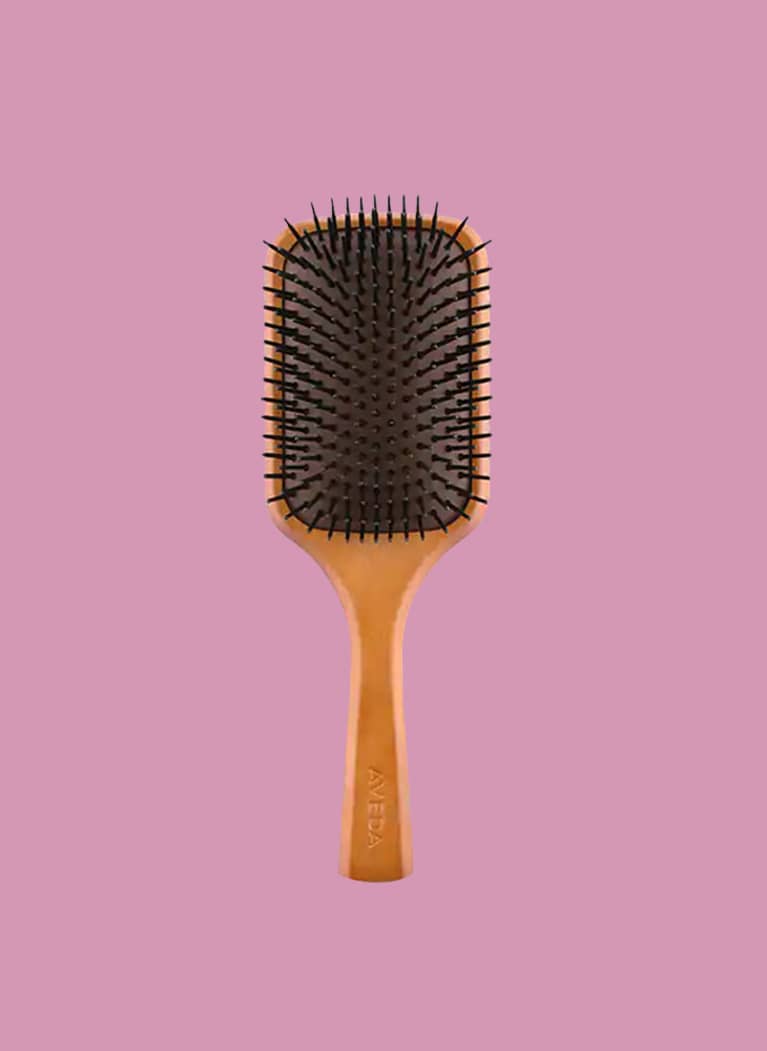 mindbodygreen
Large round brush: R+Co Round Brush
Round brushes are a stylist's best tool for getting that bouncy, big blowout. The boar bristles help smooth hair during the drying process so your end result is seriously salon-quality—not to mention the ergonomic handle makes for an easy go of it. Opt for this option if you like your blowouts on the looser end.
Round Brush, R+Co ($85)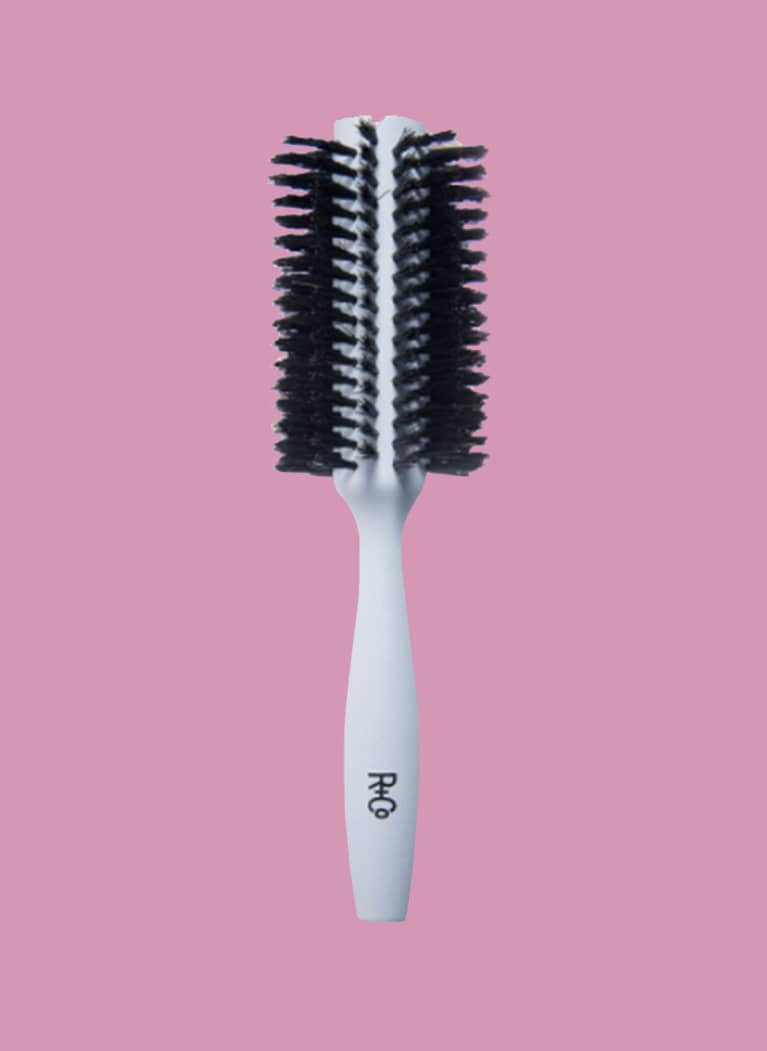 mindbodygreen
Small round brush: It's A 10 Miracle Round Brush
A narrow round brush is great for those with shorter hair looking for a blowout or for those wanting to create medium-width curls. The aluminum and ceramic-coated interior heats up with the blow dryer, speeding up your drying time (essentially turning it into a mini, low-heat curling iron).
Miracle Round Brush, It's A 10 ($16.99)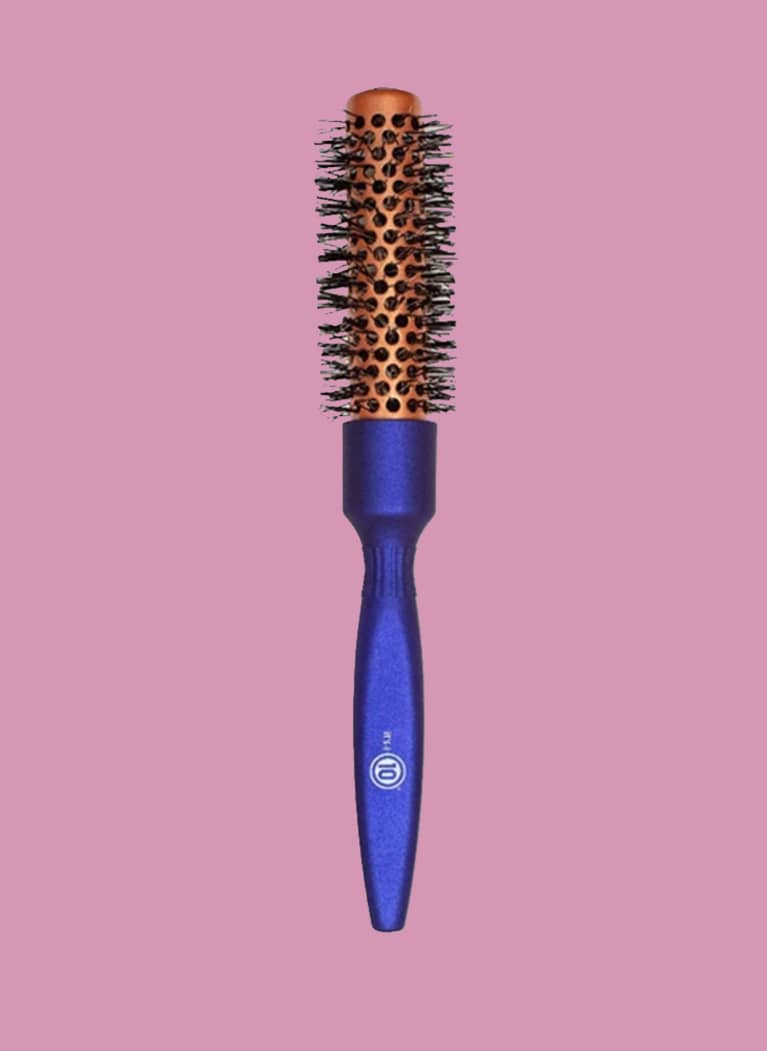 mindbodygreen
Styling comb: Tool Structure Tease Layers Rattail Comb
For intricate styling, precision is key. This teasing brush (made with two sizes of bristles) has a sharp end to part and work through hair. Add volume to styles, create clean parts, and so much more.
Tease Layers Rattail Comb, Tool Structure ($2.99)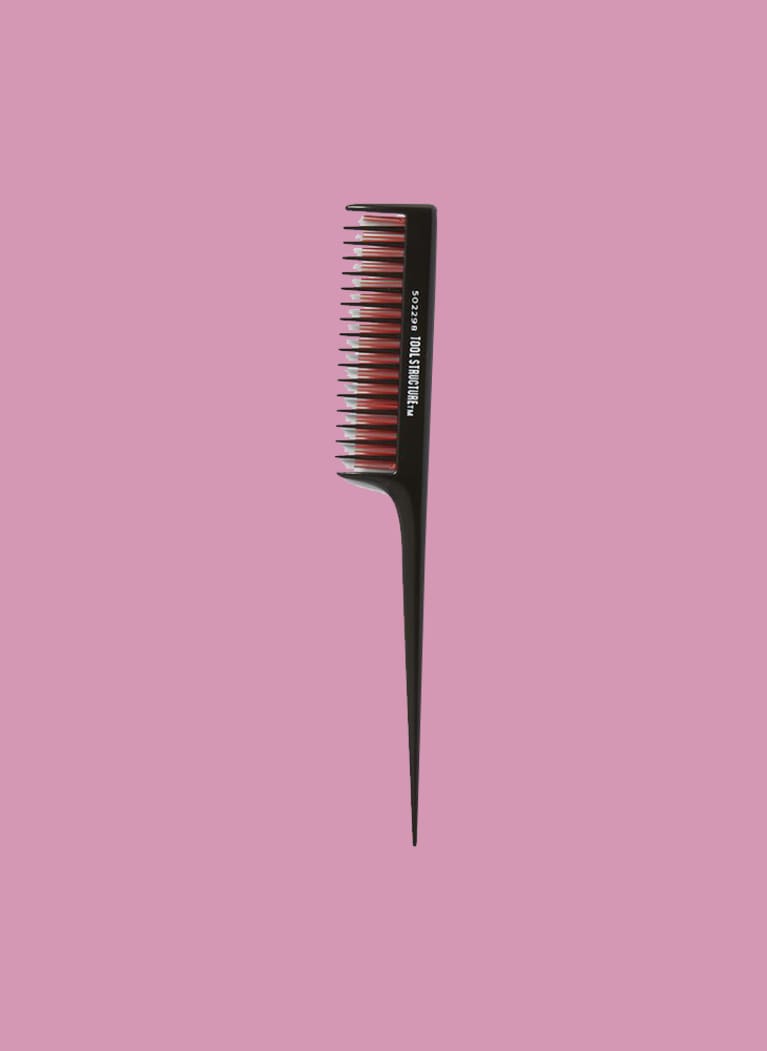 mindbodygreen
Teasing comb: Boar Bristle Inc. Teasing Comb Boar Bristle Brush
Some prefer a natural boar bristle for teasing and styling (it can create more tension and, therefore, lift). The bristles can also help smooth frizz and distribute product as you are doing your hair. This elegant option is made with a wood handle for comfortable grip.
Teasing Comb Boar Bristle Brush, Boar Bristle Inc. ($15)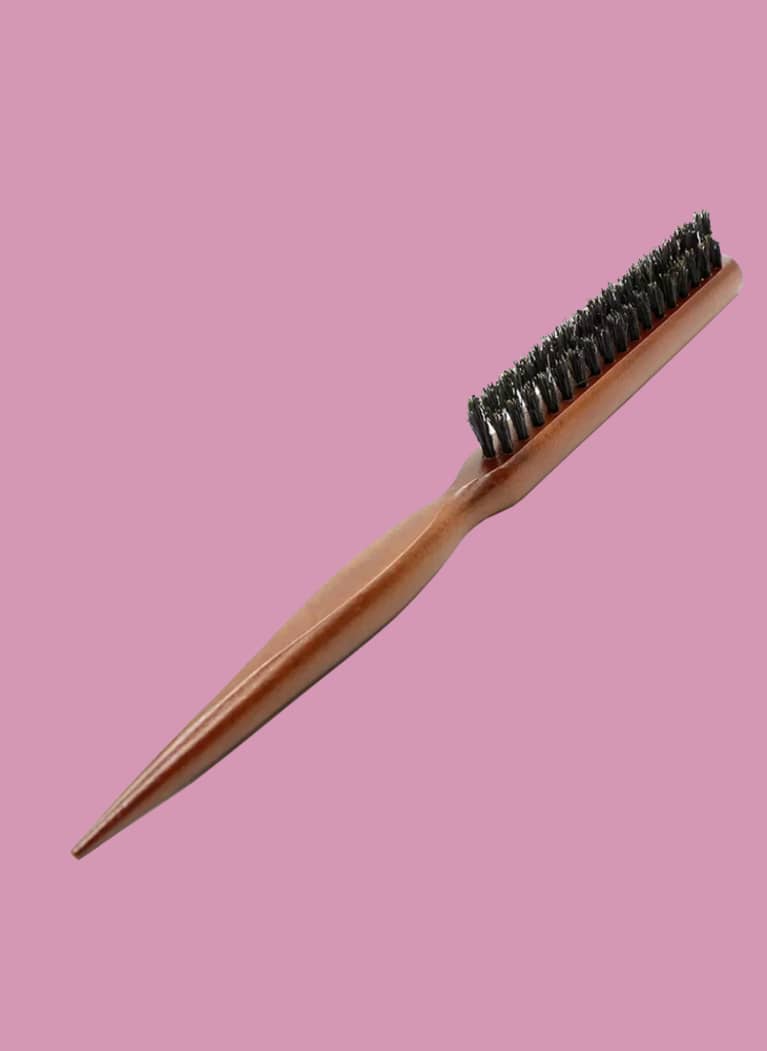 mindbodygreen
Pik: Miss Jessie's Styling Pik
Designed to separate and style curls, this can help add volume to textured hair. We love this option as it's made with super-sturdy metal prongs, which means it slides through hair with ease and reduces breakage.
Styling Pik, Miss Jessie's ($10)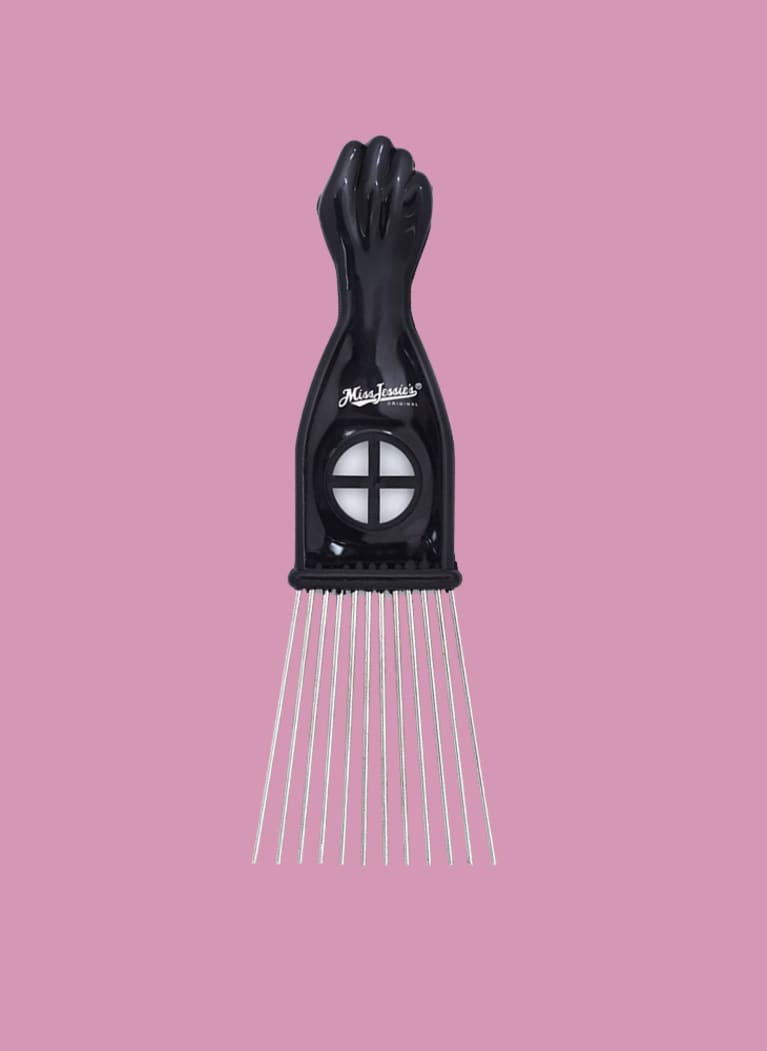 mindbodygreen
Jade: Hayo'u Beauty Restore Comb
Sometimes a comb isn't for styling purposes—or even your hair for that matter. Sometimes, your comb's primary target is your scalp. A jade comb is an ideal tool to massage a tired, tight scalp. This can help stimulate hair growth by encouraging circulation in the area, which helps provide essential nutrients to the scalp and hair follicles.
Restore Comb, Hayo'u Beauty ($38)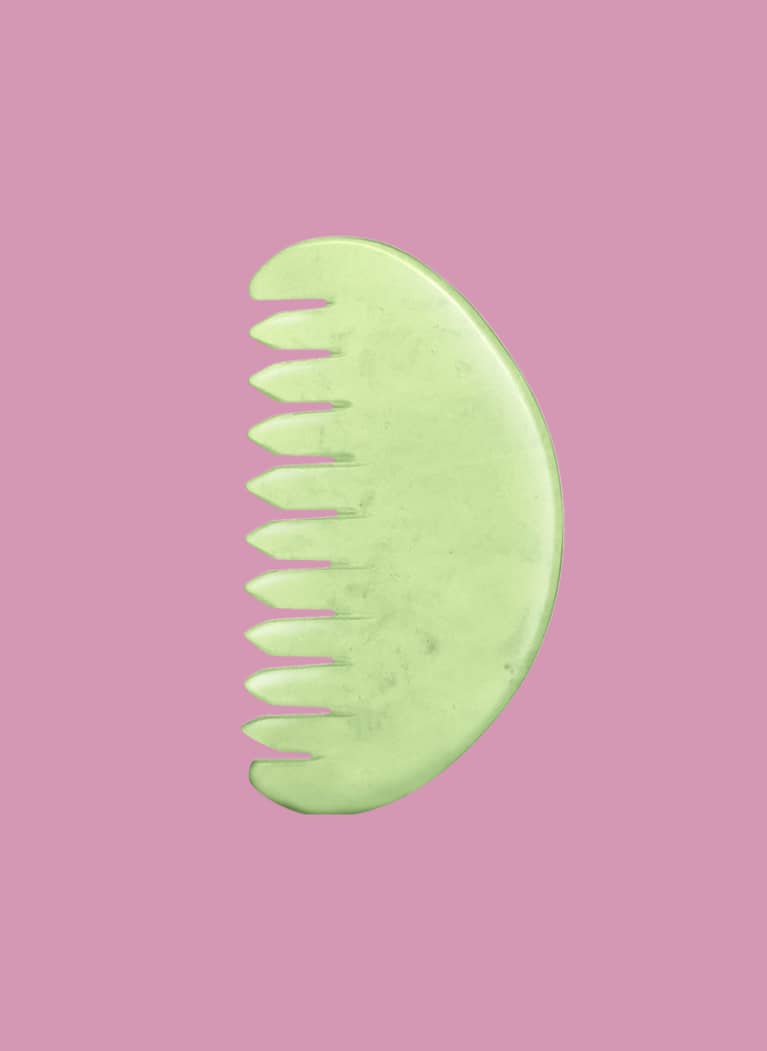 mindbodygreen