These Are The Green Powders Nutrition Experts Actually Buy Themselves
mbg Associate Health Editor
By Darcy McDonough, M.S.
mbg Associate Health Editor
Darcy McDonough is the associate health editor at mbg. She has a master's degree in nutrition interventions, communication, and behavior change from the Tufts Friedman School of Nutrition Science and Policy.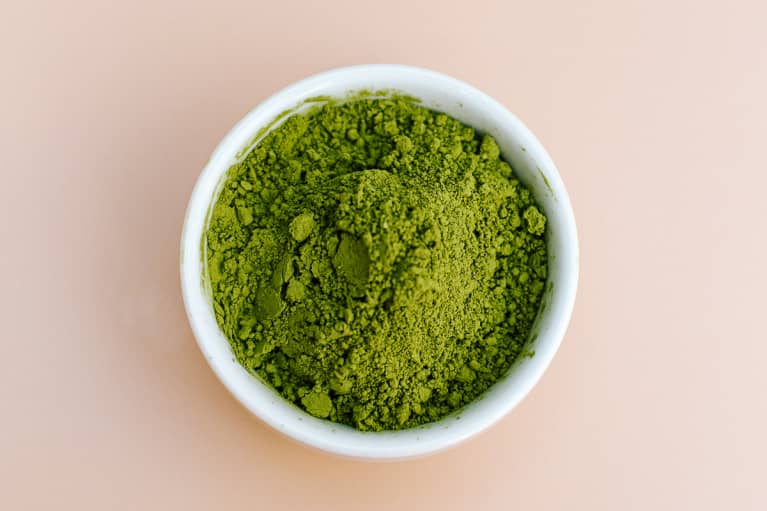 Our editors have independently chosen the products listed on this page. If you purchase something mentioned in this article, we may
earn a small commission
.
Last updated on September 2, 2020
As hard as we try, hitting optimal veggie intake isn't always easy—and that's where greens powders come in. Made of dried, powdered forms of various vegetables, fruits, superfoods, and more—these convenient supplements help provide extra insurance that you reach necessary nourishment every day. Some even feature hard-to-find nutritious ingredients, like sea vegetables or digestive enzymes.
Plus, greens powders couldn't be easier to use; scoop them into smoothies, sprinkle over food, or even just dissolve them in water.* They make a great addition to your breakfast, snacks, or even go-to healthy baked goods (looking at you, zucchini bread).
Not sure how to find a good one? We reached out to some of the country's top nutrition experts to find out what greens powders they actually buy to stock their own pantry.
mbg organic veggies+
"Sea vegetables are some of the most nutrient-dense foods on the planet,* but a lot of people feel intimidated by them or unsure of how to use them in their day-to-day life.
mindbodygreen's organic veggies+ makes it easy to reap the nutritional benefits of sea veggies as well as all the other powerful ingredients in this delicious blend, such as leafy greens, ginger, turmeric, cinnamon, and digestive enzymes.*
It's USDA certified organic without synthetic vitamins or minerals, ensuring you're getting all natural goodness. Simply add it to smoothies, soups, sauces, and more." —Jessica Cording, M.S., R.D., CDN, author of The Little Book of Game Changers
mindbodygreen, organic veggies+ ($60)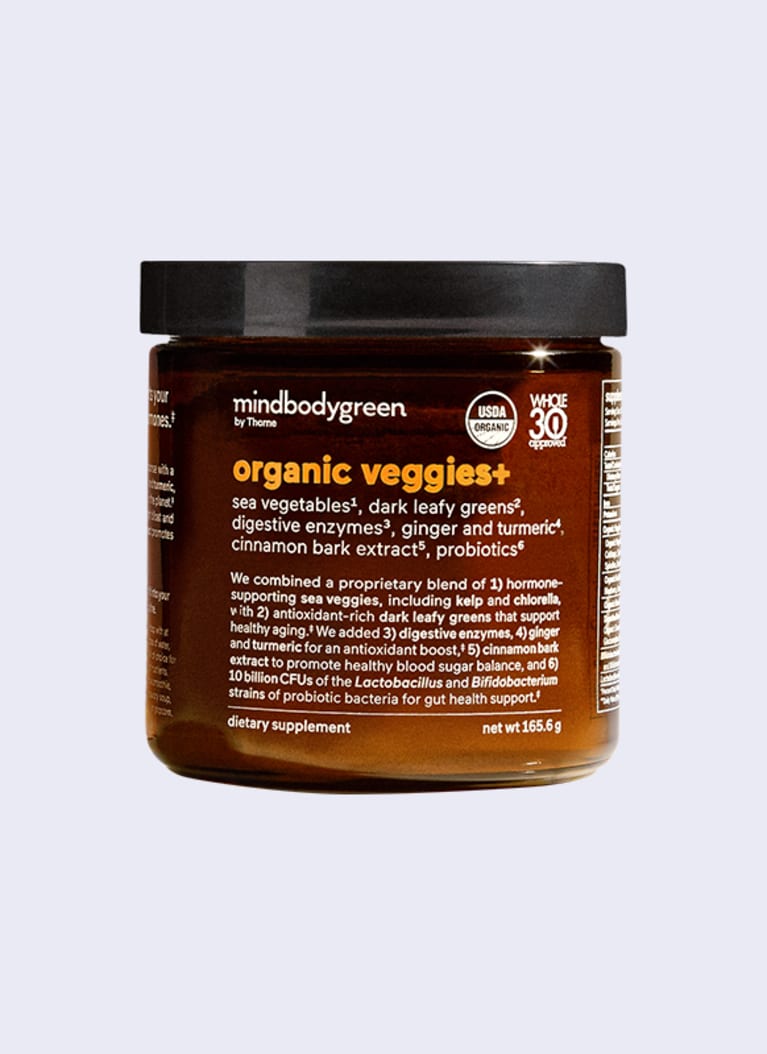 mbg
NOW Green Phytofoods Powder
"Powdered greens run the risk of being contaminated, so it's important to me that the company has the highest quality control. NOW foods has been in business for 50 years and owns over $40 million in quality control testing equipment. They are one of the brands Olympians and athletes can use and trust due to purity and quality." —Kelly LeVeque, CHN, bestselling author and mbg class instructor
Green Phytofoods Powder, NOW ($59.62)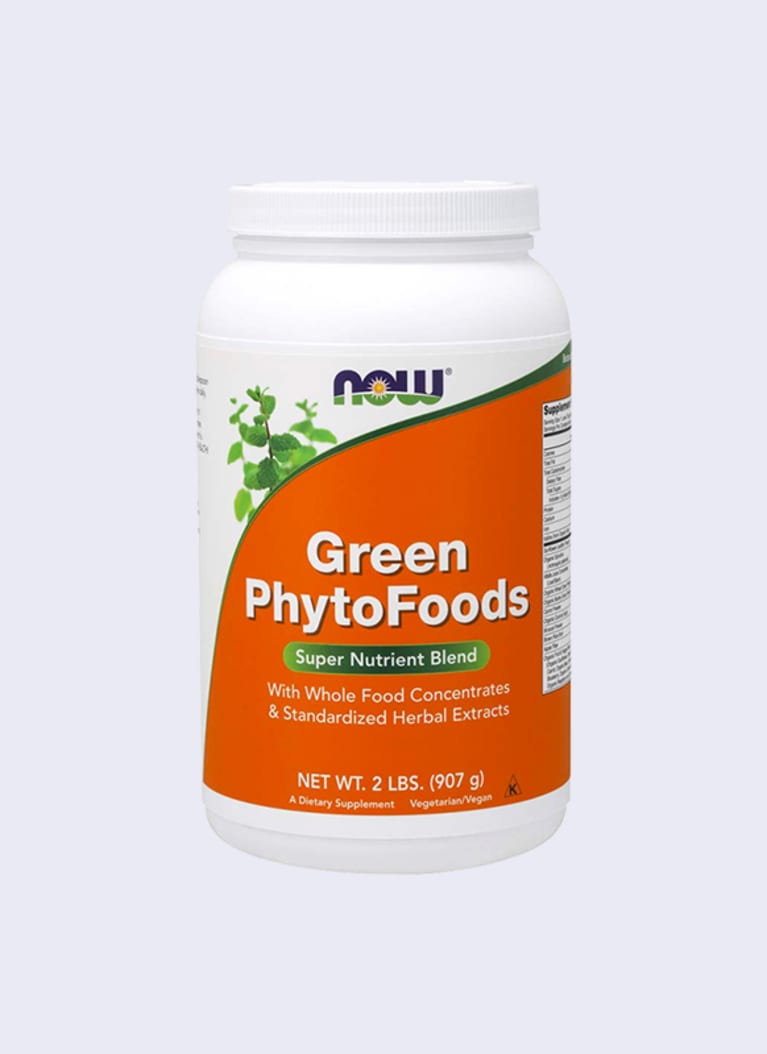 mbg
Amazing Grass Green Superfood
"This powder contains the actual foods on the ingredient list (i.e., spinach, spirulina, pineapple, etc.) rather than an extraction of the nutrients from these foods. I also like that it's a blend, so I get a variety of nutrients from various food sources.* This powder also contains pre- and probiotics, which is always a bonus in my book. My favorite way to use it is throwing it into a smoothie."—Leah Silberman, R.D., founder of Tovita Nutrition Green Superfood, Amazing Grass ($19.99)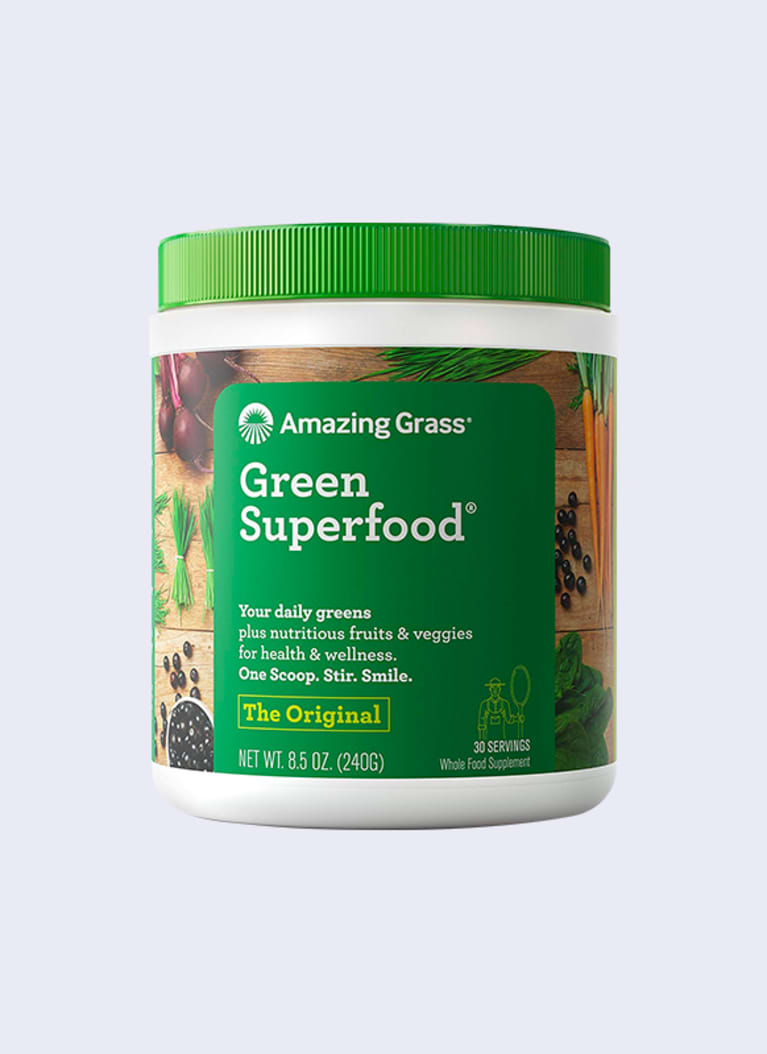 mbg
Sun Chlorella
"Chlorella is a green sea algae that contains lots of chlorophyll, an antioxidant that supports cleansing.* It's rich in protein, vitamins, and minerals.*
Chlorella has unique properties (a nucleus, to be exact) that make it great for promoting cellular repair and regeneration.* It's also one of the few sources of vitamin B12 found in plants and has been found to help carry out some of the toxins that make their way into our body.*
Pro tip: Look for "cracked cell wall" or "pulverized cell wall," so it can be more easily broken down and digested.*" —Lisa Hayim, R.D., founder of The Well Necessities
Sun Chlorella, Chlorella ($89.95)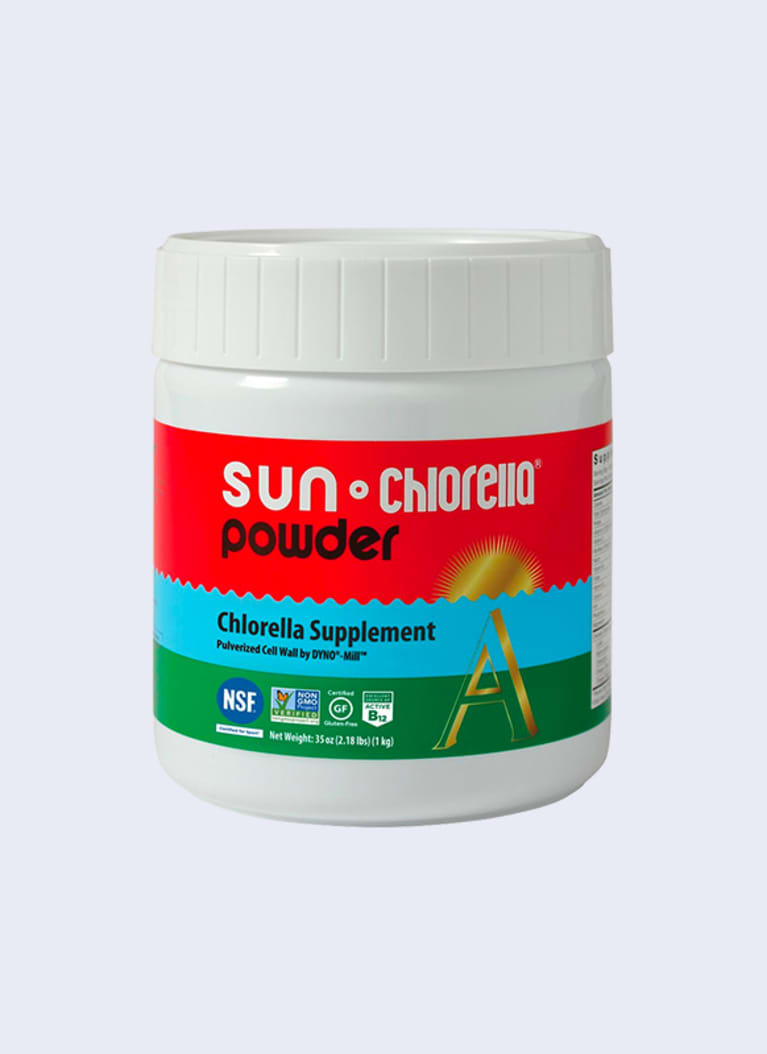 mbg
MRM Spirulina
"MRM Spirulina green powder is a nutritional powerhouse.* Spirulina is often referred to as nature's multivitamin because it has all the (naturally occurring) vitamins and minerals the body needs.*" —Courtney Swan, M.S., founder of Realfoodology
Spirulina, MRM ($16.99)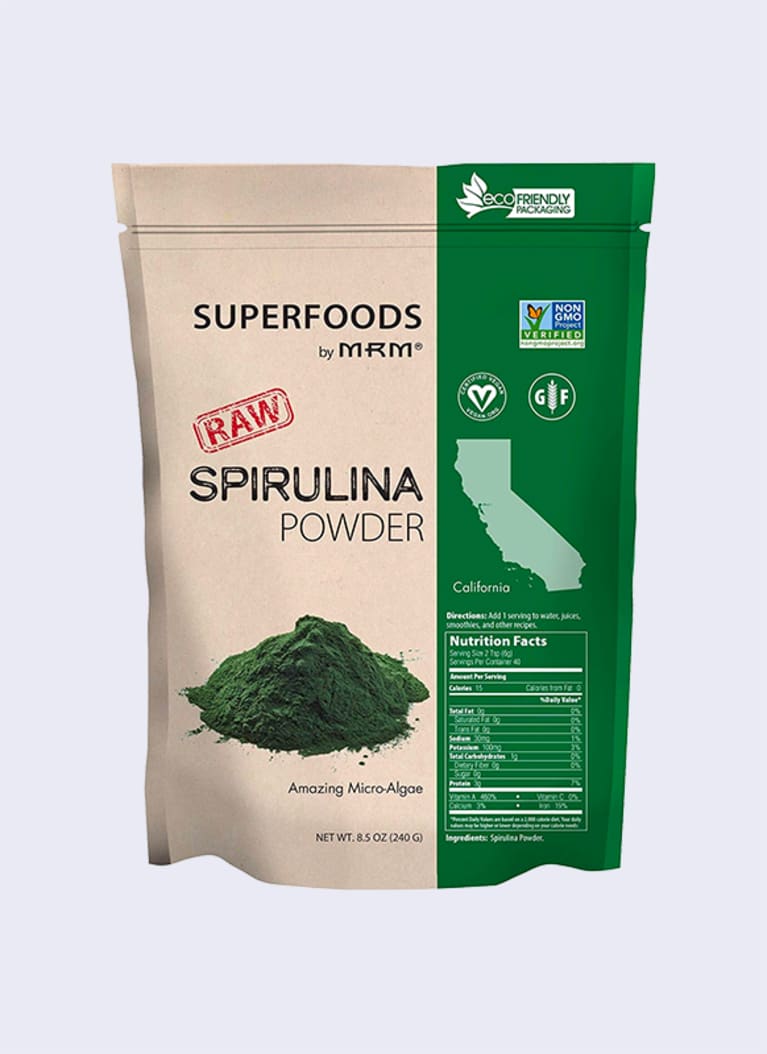 mgb
NutriDyn's Fruits & Greens
"One scoop of these organic greens provides the antioxidant properties of 20 servings of fruits and vegetables.* Not only are the flavors delicious, but these organic greens help to fill in nutritional gaps and provide many health benefits.* Since many people don't get the recommended daily servings of fruits and vegetables, these greens can support our intake of trace minerals, enzymes, and probiotics.*
I mostly add the greens to my smoothies, but you can also sprinkle the powder over yogurt or mix into water for a quick drink. I love that there are no artificial ingredients. I have even used this product with some young clients to switch them to a healthy beverage and away from sugary drinks."—Melanie Beasley, R.D. at Nutritional Weight & Wellness Fruits & Greens, NutriDyn ($41.49)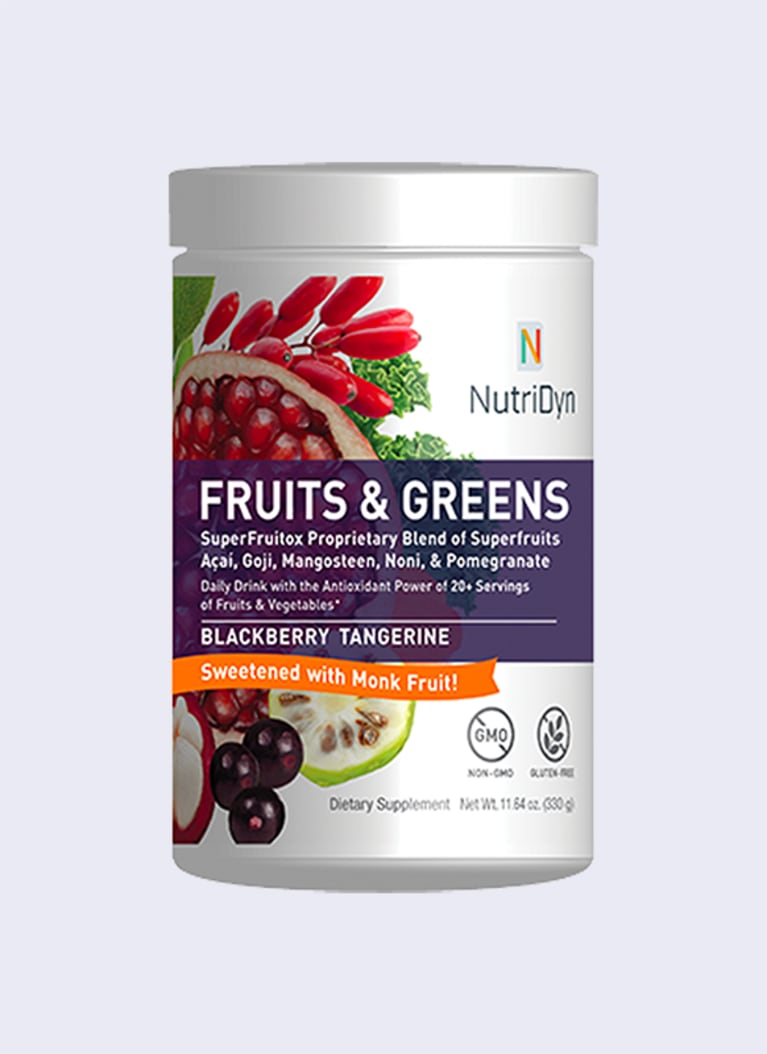 mbg