The 11 Best Natural Eyebrow Pencils For Any Brow Shape
mbg Beauty Director
By Alexandra Engler
mbg Beauty Director
Alexandra Engler is the beauty director at mindbodygreen and host of the beauty podcast Clean Beauty School. Previously, she's held beauty roles at Harper's Bazaar, Marie Claire, SELF, and Cosmopolitan; her byline has appeared in Esquire, Sports Illustrated, and Allure.com.
October 16, 2021
We carefully vet all products and services featured on mindbodygreen using our
commerce guidelines.
Our selections are never influenced by the commissions earned from our links.
A beauty editor friend once told me that "talking about trendy eyebrows is like talking about how you can get a trendy elbow." What she means is trying to keep up with eyebrow aesthetics is futile and often ridiculous: Think about how the bushy, lush brows of the '80s turned into pencil-thin lines of the '90s turned into the pointed arches of the aughts turned into "Instagram brows" of the social media generation turned into the unkempt and brushed-up brows of now. That's a lot of grooming to keep up with—not to mention a lot of plucking, regrowing, and redrawing along the way.
You're better off just fine-tuning your natural shape, seeing what works for your particular face, and filling in color where needed. Now, there are a lot of brow products out there, from gels to powders. Each has its benefits and uses, but sometimes the most simple and time-tested ends up being the most trusted tool in your arsenal: a gentle, natural eyebrow pencil. Brow pencils can do it all, from etching in faux hairs to shading in pigment to create the illusion of thickness.
Below, our favorite options on the market right now—plus, what they are better suited for.
Jones Road Beauty The Brow Pencil
Jones Road Beauty is the clean beauty brand from the master of everyday makeup Bobbi Brown—so you just know her brow pencil gets the job done. The smooth formula—thanks to ingredients like shea butter and castor seed oil—effortlessly glides on, whether you're adding dimension or faking gaps. A tip from the iconic makeup artist herself? Shade just above your natural brow to lift the face.
The Brow Pencil, Jones Road Beauty ($22)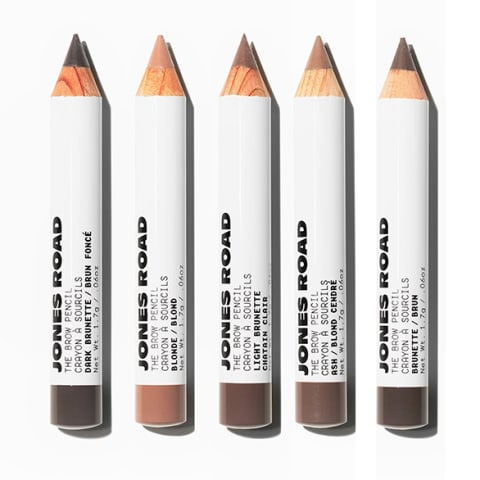 Jones Road
Tarte Amazonian Clay Brow Pencil
This superfine pencil is perfect for those wanting to add a few wisps here and there—especially those very noticeable ones at the inner sides of the brows. (Please note: If you're going to draw those on, we do recommend using as fine of an option as possible, as they draw the most attention.) It gets a few bonus points because it stands up to brow sweat.
Amazonian Clay Brow Pencil, Tarte ($21)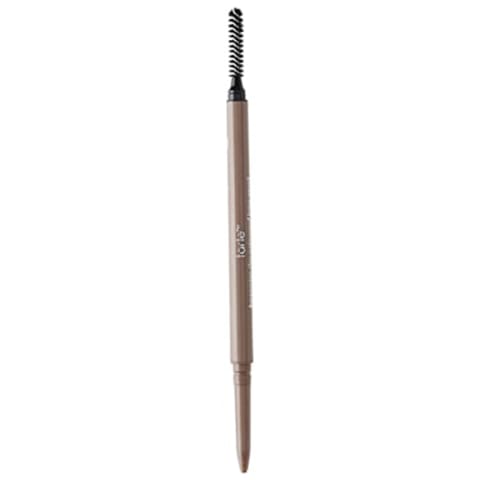 Tarte
Thrive Causemetics Infinity Brow Liner
Concerned about the hydration of your tiny hairs? Try this deeply conditioning stick, made with hyaluronic acid, shea butter, and ceramides—ingredients we love for both the strands and skin underneath. The pigmented retractable linear is excellent at filling in the base of your brows so they appear more lush and prominent on the face.
Infinity Brow Liner, Thrive Causemetics ($23)
Thrive Causemetics
Innisfree Auto Eyebrow Pencil
We tend to only think of K-beauty in the space of skin care—with their innovative textures, high-tech ingredients, and intricate routines—but make no mistake: The makeup is wow-worthy. Innisfree is one of the bestselling beauty brands in Korea, and this brow product is one of their bestselling products. (Just a touch of context.) We love it for the antioxidant-rich green tea extract and angled edge to help with precision.
Auto Eyebrow Pencil, Innisfree ($6)
Innisfree
PYT Beauty Defining Brow Pencil
A pencil with many talents: It's thin enough to draw individual strands but dense enough to shade in all over. It also comes in five matte shades to better fit a wide variety of hair and skin tones. Let's zero in on the matte part, for a second: Matte shades better blend in with your hairs as brow strands tend not to reflect light.
Defining Brow Pencil, PYT Beauty ($14)
PYT Beauty
Milk Makeup Kush Triple Brow Pen
This oh-so-cool pen inks on fluffy-looking hairs—three a stroke to be precise. The tip is a liquid-filled felt (sort of like a liquid liner) that slides onto skin with a light flick, so filling out brows is seriously simple. The liquid itself is infused with hemp-derived cannabis seed oil, sunflower oil, and aloe, so it's nourishing the hair while you wear it.
Kush Triple Brow Pen, Milk Makeup ($22)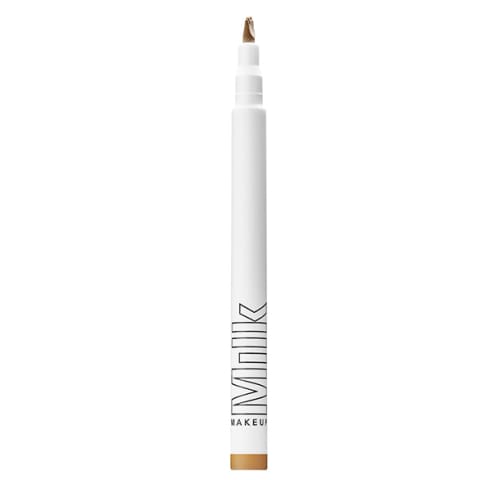 Milk Makeup
Plume Science Nourish Define Brow Pencil
A 100% natural pencil that's somehow both creamy and precise. The gentle texture is thanks to the blend of natural oils and butters—like shea butter and olive oil. Not only do these help with the sensorial appeal, but they provide antioxidants to protect and nourish the skin. But then they layer in the botanical candelilla wax, one of the thicker options available, to help solidify the stick.
Nourish Define Brow Pencil, Plume Science ($24)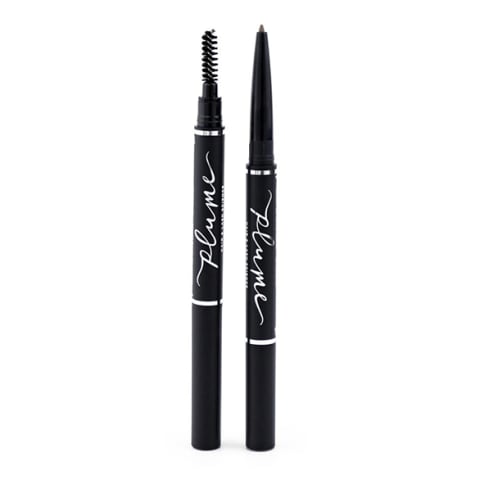 Plume Science
Kosas Brow Pop Dual-Action Defining Pencil
The main ingredient in this formula is castor oil, a longtime favorite ingredient that helps nurture the hair (it's even used in many brow treatment serums). This option also comes in a whopping 10 shades—each with its own unique undertones, from cool to warm. As everyone has different undertones to their skin, this makes finding a shade that looks best on your unique coloring practically effortless.
Brow Pop Dual-Action Defining Pencil, Kosas ($22)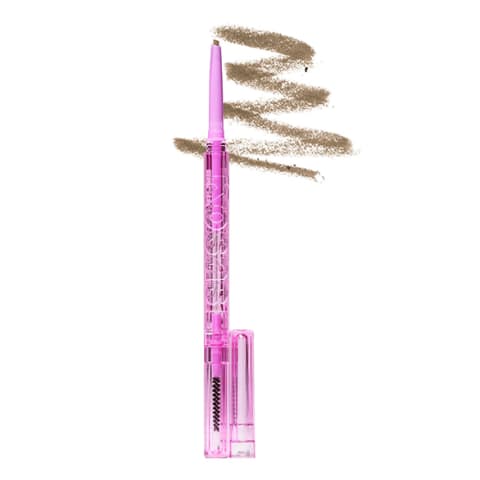 Kosas
Burt's Bees Eyebrow Pencil
This includes the softening jojoba oil, a much-beloved silky ingredient that is safe for almost all skin types—including oily or sensitive. And we love how sustainable this is: The pencil is housed in sustainably sourced cedarwood, it's certified carbon-neutral, and most components of the tool are recyclable. A great option that you can feel good about for those looking for budget-friendly, drugstore-available products.
Eyebrow Pencil, Burt's Bees ($9.99)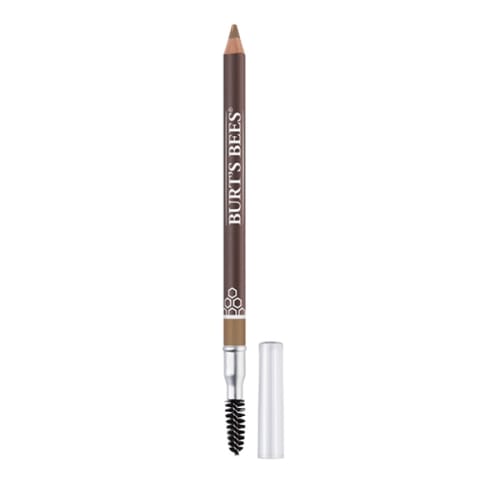 Burt's Bees
Pixi by Petra Natural Brow Duo
Who doesn't love a multitasker? Certainly we're all for them around here. On one end of this product is your pencil, a slick angled stick that's made with a blend of vegetable oils and waxes. The other is your liquid brow gel, complete with a fluffy spoolie. Shade in your brow base, then flip it over to keep each strand in place and add some texture. How easy is that, folks?
Natural Brow Duo, Pixi by Petra ($16)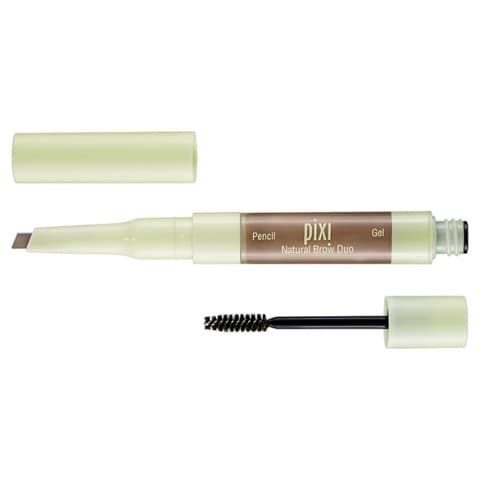 Pixi by Petra
Winky Lux Uni Brow Precision Pencil
Behold: This sleek, chic stick is made with a near-universally flattering shade that matches most undertones and hues. Thanks to the multi-pigment formula, there's no guess-and-test to find if your color selection works for your face. The base blend of beeswax (both synthetic and natural) provides a more firm texture, so it gives the imparting pigments some grip and hold.
Uni Brow Precision Pencil, Winky Lux ($16)
Winky Lux
Alexandra Engler
mbg Beauty Director
Alexandra Engler is the beauty director at mindbodygreen and host of the beauty podcast Clean Beauty School. Previously, she's held beauty roles at Harper's Bazaar, Marie Claire, SELF, and Cosmopolitan; her byline has appeared in Esquire, Sports Illustrated, and Allure.com. In her current role, she covers all the latest trends in the clean and natural beauty space, as well as lifestyle topics, such as travel. She received her journalism degree from Marquette University, graduating first in the department. She lives in Brooklyn, New York.