15 Best Cream Blushes For A Dewy, Natural Flush + Expert Application Tips

Beauty & Health Editor
By Jamie Schneider
Beauty & Health Editor
Jamie Schneider is the Beauty Editor at mindbodygreen. She has a B.A. in Organizational Studies and English from the University of Michigan, and her work has appeared in Coveteur, The Chill Times, and Wyld Skincare.
September 14, 2021
We carefully vet all products and services featured on mindbodygreen using our
commerce guidelines.
Our selections are never influenced by the commissions earned from our links.
Every beauty fan has their desert island makeup product. Mine? It's 100% blush. Even on days I don't wear a stitch of makeup, I'll still sometimes catch myself swirling a peachy number on my cheekbones. Blush breathes life into your complexion, adds dimension to your visage, and exudes a joyful energy (especially now). Let's be honest: How can you not shoot yourself a grin after glazing your cheeks in taffy pink?
While you can find elegant powder and pressed options aplenty, a cream blush is extra sensorial and playful (you are tapping into your fingerpainting skills, after all). Cream formulas also melt into your skin like butter, fusing to your complexion like you just woke up with a natural glow. They're multitaskers, too: You can pop the same pigment on your lids and lips for a monochromatic beat—as clean formulas will have skin-loving ingredients you can apply all over.
If I had to choose a holy grail makeup product, cream blush is The One. As for my favorites? Well, the options are endless—but here are my frequent go-to's.
Tata Harper Vitamin-Infused Cream Blush
I can only describe this blush as a mini pot of gold. (It's that good.) The formula is sheer yet buildable, offering an effortless and smooth finish that blends like a dream—thanks to shea butter and a laundry list of natural oils. I'm especially a fan of this terra-cotta pink number: Pop it on your cheeks, hairline, lids, and lips for a sun-kissed beat.
Vitamin-Infused Cream Blush, Tata Harper ($42)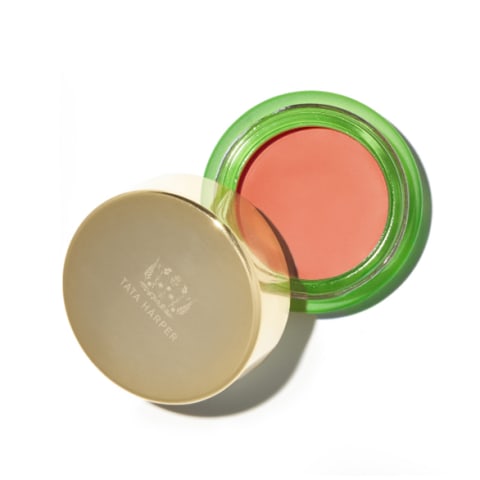 Tata Harper
Tower28 BeachPlease Luminous Tinted Balm
For an impossibly dewy look, this Tower28 pan is your guy. It's formulated with sensitive skin in mind, featuring nourishing ingredients like green tea and aloe vera extract, and the six shades are each inspired by the colors of a beachside sunset—this rich, berry hue looks particularly sublime on darker skin tones.
BeachPlease Luminous Tinted Balm, Tower28 ($20)
Tower28
ILIA Multi-Stick
Blush sticks are the most practical for a minimalist look—just a swipe on your cheeks, lids, and lips is all you need for a monochromatic dream. Those with cool undertones will love this petal shade: Either stamp it directly on your skin or swirl with your fingertips for a subtler wash of color.
Multi-Stick, ILIA ($34)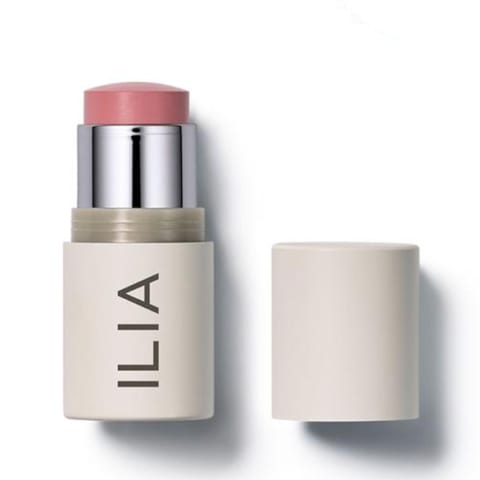 ILIA
Rituel de Fille Color Nectar Pigment Balm
I can think of no better word for this blush than "nectar." In fact, the jelly-cream pigment melts into your skin with ease, so much so that you appear like a juicy piece of fruit about to burst with its nectar. As for this fruity shade? The brand describes it as a "summer watermelon," which just sounds like a hydrated slice of happiness.
Color Nectar Pigment Balm, Rituel de Fille ($24)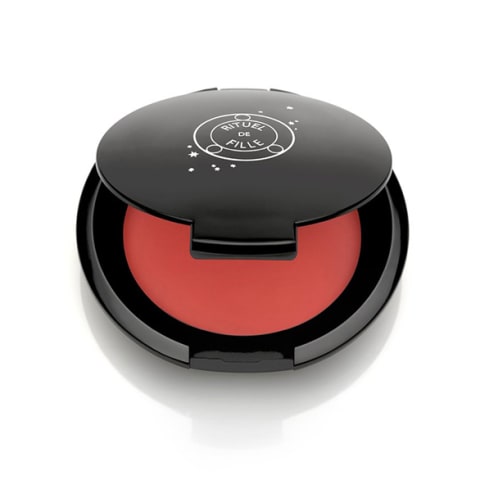 Rituel de Fille
Westman Atelier Baby Cheeks Blush Stick
Another multipurpose product, only this one has organic jojoba oil for that easy slick, as well as vitamin E and grape extract to simultaneously brighten. For a very natural all-over flush, this is your best bet.
Baby Cheeks Blush Stick, Westman Atelier ($48)
Westman Atelier
Freck Beauty Cheekslime
When you want a "no-makeup makeup" look, this is the blush to buy. The liquid texture instantly fuses to the skin and stays put all day long, making you appear awash with color. Just as an FYI, a little goes a very long way with this product: Start with a teeny dot on each cheekbone and blend, then build as you wish for more intensity.
Cheekslime, Freck Beauty ($22)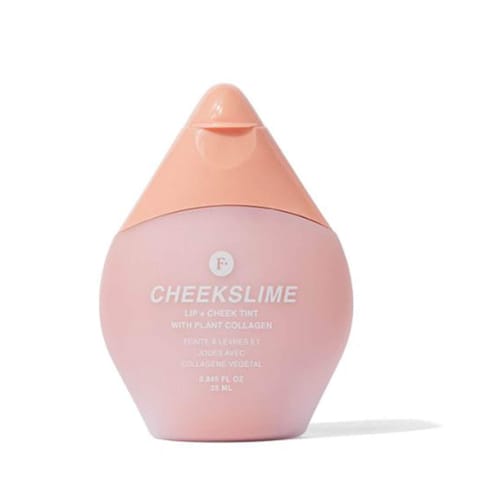 Freck Beauty
Han Skincare Cosmetics HAN Multistick
Along with the rich, gorgeous color, this stick contains açai oil, organic shea butter, and organic argan oil to nourish your skin. This vibrant cherry hue wows on warmer skin tones, and it has a slight shimmer to accentuate your glow.
HAN Multistick, Han Skincare Cosmetics ($16)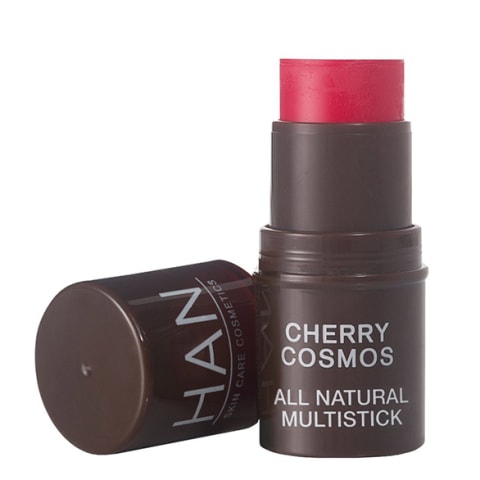 Han Skincare Cosmetics
Juice Beauty Phyto-Pigments Last Looks Cream Blush
The creamy base of coconut, jojoba, grapeseed, and sunflower oils help this blush dissolve into your skin—a true winner for drier complexions. And the shade? A matte, dusty pink that emulates a natural rosiness.
Phyto-Pigments Last Looks Cream Blush, Juice Beauty ($25)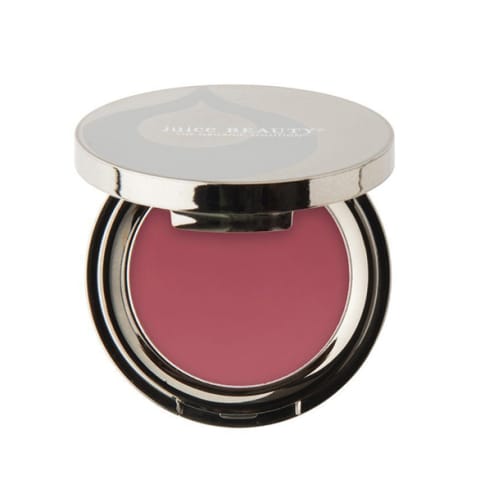 Juice Beauty
Jillian Dempsey Cheek and Lip Tint
This coral number looks bright in the pan, yet it sheers out beautifully when swept onto the skin. All six shades have more of a demi-matte finish, so it will offer dewy color without the shimmer (which helps you look more naturally flushed).
Cheek and Lip Tint, Jillian Dempsey ($28)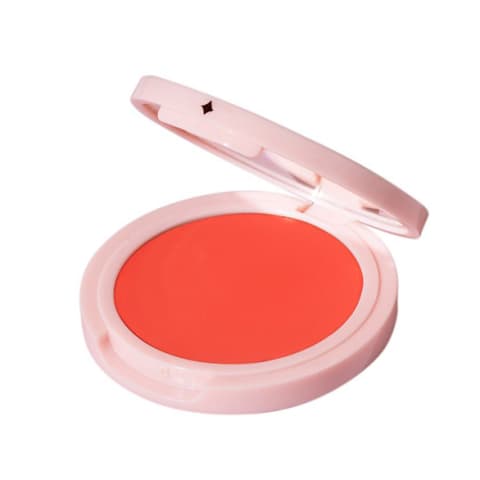 Jillian Dempsey
Alima Pure Cream Blush
Think of a crushed, juicy bowl of berries—and you have this rich shade. Not only does it offer radiant, buildable color, but the spongy pan feels soft and plush beneath your fingertips—truly a sensorial experience.
Cream Blush, Alima Pure ($28)
Alima Pure
INIKA Organic Certified Organic Lip & Cheek Cream
Don't be fooled by the small packaging: This is a highly pigmented product that will last you a long while. Use your fingertips to warm up the natural oil (sweet almond oil, to be exact), then glide the cream across your skin.
Certified Organic Lip & Cheek Cream, INIKA Organic ($35)
INIKA Organic
Honest Beauty Creme Cheek + Lip Color
This formula is brimming with antioxidants from raspberry, grape, and blackberry fruit extracts, and the bright apricot shade looks just sublime on olive skin tones. It's not too over-pigmented, though, so you can sheer it out to your desired intensity.
Creme Cheek + Lip Color, Honest Beauty ($15.99)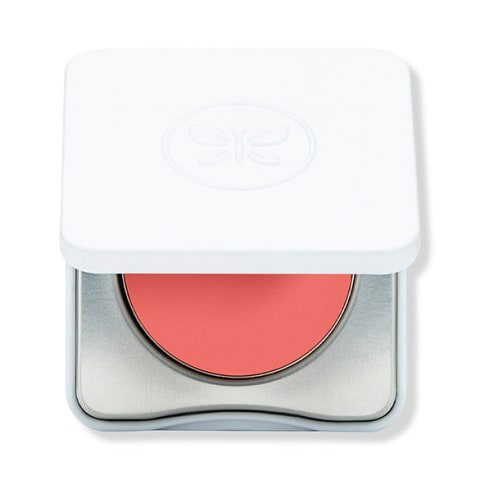 Honest Beauty
Kjaer Weis Cream Blush
This light taupe shade adds a kiss of color with just a flicker of shimmer, for that extra oomph of intensity without going overboard. (But if you'd like something with a little more pigment, it comes in 12 other gorgeous shades.) The sleek packaging is almost just as stunning as the product itself—talk about eye candy for your vanity.
Cream Blush, Kjaer Weis ($56)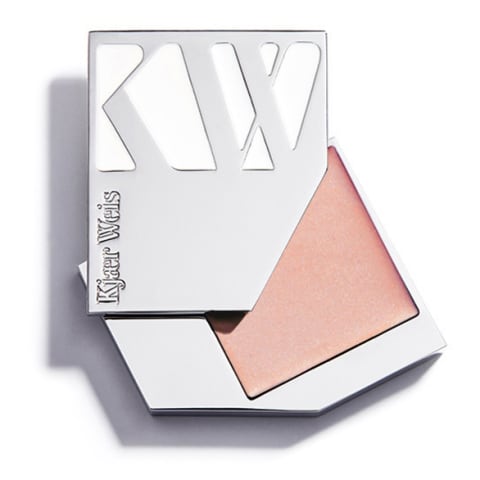 Kjaer Weis
LYS Beauty Higher Standard Satin Matte Cream Blush
We tend to reference cream blushes with drier skin types (as they tend to include moisturizing oils that impart shine), but those with oily skin can join the party, too. This rich number, for example, features kaolin clay, which can draw oil and impurities from the pores. The result: a dewy, hydrated beat (in a spicy, cinnamon shade) without the excess shine.
Higher Standard Satin Matte Cream Blush, LYS Beauty ($16)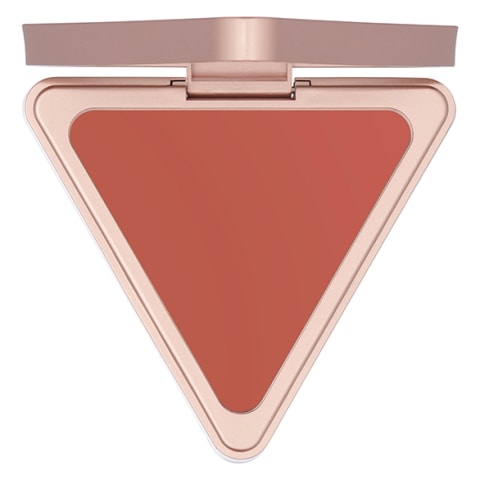 LYS Beauty
Bloomeffects Tulip Tint Lip & Cheek Balm
This blush resides in tube packaging, which makes it even easier to customize your build and lasts even longer than your average pan. Simply squeeze out a bit of product and blend for a subtle pink tint. And if you have too much pigment on your fingertips, tap it onto your cheeks, your collarbones, your lips, and your lids—this is a multi-use product.
Tulip Tint Lip & Cheek Balm, Bloomeffects ($29)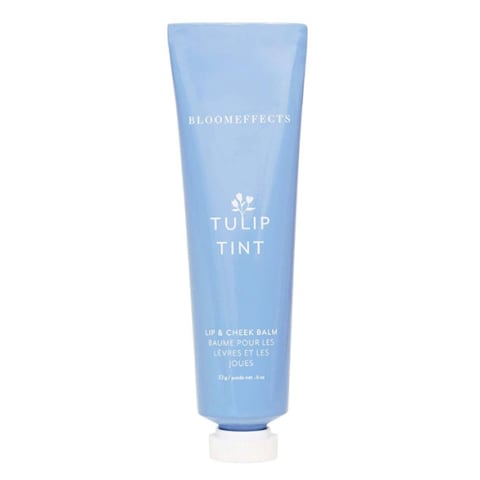 Bloomeffects
Application tips. 
You have your cream blush, but how do you apply it? There are no set guidelines (just tap and go, you know?), but here we've rounded up our favorite makeup artist tips:
1.
Stick to cream or liquid foundations.
Cream over powder can pill. That said, anything you apply before your cream blush (foundations, tinted moisturizers, bronzers, etc.), should also have a cream or liquid formula. Although, powder over cream works out just fine, so feel free to dust on a powder highlighter post-rouge.
2.
Flatter your face shape.
Just as your haircut or eyebrow style can enhance your features and accentuate your face shape, your blush placement matters, too. There are no hard-and-fast rules (at the end of the day, apply your blush wherever you please), but makeup artists do tend to alter their techniques based on bone structure.
As a general rule: Applying blush inward toward the apples creates a soft fullness, while blending outward toward the temples creates lift and definition—but you can find our specific tips for each face shape here.
3.
Don't smile while applying.
Contrary to popular belief, makeup artist Alexandra Compton, product development manager at clean beauty retailer Credo, says you shouldn't smile when applying your blush. Smiling lifts the apples of your cheeks and helps them form into plump, perky rounds—which is helpful for knowing where you naturally turn rosy, but those apples sink back to their resting place as soon as you relax.
As a result, "Your blush placement will actually be lower with a straight face," Compton notes, which can create the illusion of sagging. When you apply your blush with a relaxed face, however, you'll know exactly where to plant it to achieve that lifted, lit-from-within glow, sans grin.
It's one of the most classic blush techniques: "Sandwich blush" is a go-to trick for achieving a soft, subtle hue. After applying your blush of choice, "Dot some foundation on the areas where you want the saturation and coverage to be the most," celebrity makeup artist Katie Jane Hughes notes over TikTok. "Sweep the product over the entire surface of the face, sandwiching the blush between the foundation and your natural skin." Hence, sandwich blush.
With this layering trick, you'll notice just a peek of blush through the base, like the most natural flush. (See a full tutorial here.)
Yes, powder under cream products is a recipe for pilling. But applying powder over your cream blush can actually help give the look some staying power. You typically have two options here: a setting powder, which absorbs oil and keeps the makeup from sliding down your face midday, or a finishing powder, a light dusting that gives your skin a slight sheen—to "finish" your makeup, as the name suggests.
Both help the makeup appear polished and expert-level, but know that setting powder will offer more of a matte look; so if you're relying on cream blush for that dewy shine, a finishing powder might be best to maintain that all-over glow.
The takeaway. 
Blush adds warmth and dimension to any look, but a cream blush is just perfect for that dewy, natural flush. Plus, clean formulas (like the ones highlighted above) often come loaded with good-for-skin oils and butters that impart even more of a glow.

Jamie Schneider
Beauty & Health Editor
Jamie Schneider is the Beauty Editor at mindbodygreen. She has a B.A. in Organizational Studies and English from the University of Michigan, and her work has appeared in Coveteur, The Chill Times, and more. In her role at mbg, she reports on everything from the top beauty industry trends, to the gut-skin connection and the microbiome, to the latest expert makeup hacks. She currently lives in Brooklyn, New York.