15 Best Bronzers For A Sun-Kissed, Glowy Look + How To Apply It Correctly

mbg Beauty & Wellness Editor
By Jamie Schneider
mbg Beauty & Wellness Editor
Jamie Schneider is the Beauty & Wellness Editor at mindbodygreen. She has a B.A. in Organizational Studies and English from the University of Michigan, and her work has appeared in Coveteur, The Chill Times, and Wyld Skincare.
Last updated on January 11, 2023
Our editors have independently chosen the products listed on this page. If you purchase something mentioned in this article, we may
earn a small commission
.
Bronzer may not be everyone's must-have beauty grab, but I'd argue it doesn't get enough credit. What other makeup product can help you look like a glowy sun goddess in the dead of winter?
Certainly not your trusted tube of lip balm. Not to mention, a strategic sweep of contour can chisel the cheekbones and sculpt your entire face shape.
Advertisement
This ad is displayed using third party content and we do not control its accessibility features.
Although, selecting your bronzer is a bit of an intimidating task (as is applying it correctly, but we'll dive into that in a moment). Choose the wrong texture, and it can pill or look streaky; swipe on the wrong shade for your undertones, and it can read orange or splotchy on the skin.
That's why we created this menu of options for you to choose from, so you can find just the bronzer you're looking for—a cream number for razor-sharp contour, a subtle shimmer to catch the light, a pressed powder for pillowy-looking skin, and the list goes on.
Kosas The Sun Show Bronzer
If you're looking for a super-light, natural-looking glow, this is your go-to buy. It's best for an all-over layer of sheen than a super-precise contour—and the infused shea butter and meadowfoam oil feel so soothing on the skin.
The Sun Show Bronzer, Kosas ($34)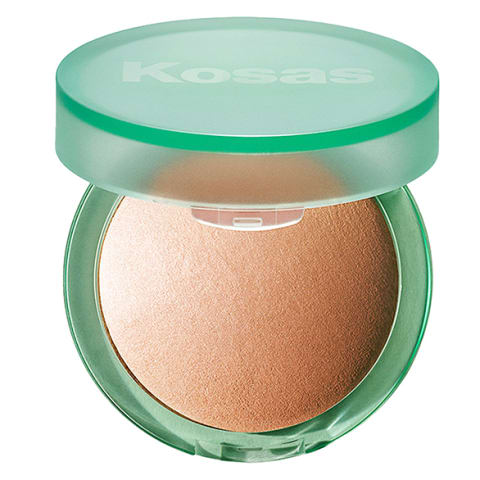 Kosas
Westman Atelier Face Trace Contour Stick
Here we have a creamy contour stick that carves your cheekbones with ease. Jojoba oil gives the formula that rich, buttery glide, but it also features kaolin clay to absorb any excess shine. Trace anywhere you'd like to define, then buff with a fluffy brush to seamlessly blend.
Face Trace Contour Stick, Westman Atelier ($48)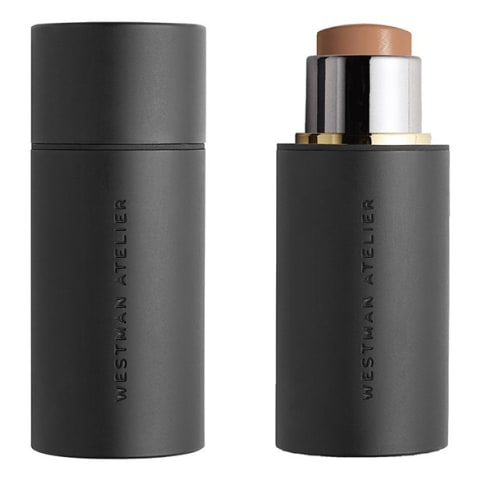 Westman Atelier
Advertisement
This ad is displayed using third party content and we do not control its accessibility features.
Tower28 Bronzino Illuminating Bronzer
This bronzer screams sun-kissed. It reads slightly shimmery but never glittery—so you appear naturally glistening with warmth. Plus, it's formulated with mango butter and calming green tea extract, two ingredients that are A+ for sensitive skin. Dab it on your cheeks, your forehead, and even on your eyelids for an easy cream shadow.
Bronzino Illuminating Bronzer, Tower28 ($20)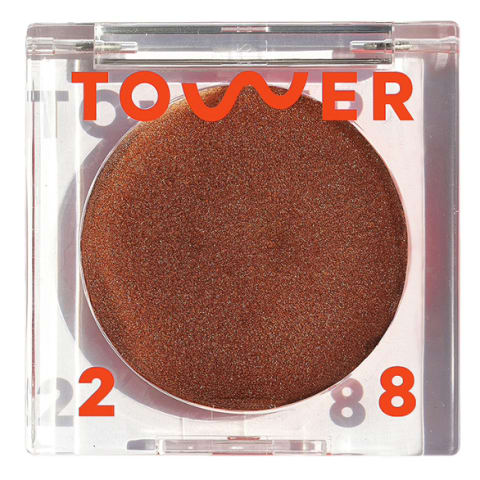 Tower28
PYT Beauty Faux Sun Bronzer Duo
For the indecisive among us: Why not choose a matte-shimmery bronzer duo? Use the matte portion on days you desire a velvety finish, and swirl on the shimmery, highlighter-esque side whenever you want to glow like golden hour. Or, you know, combine the two for a sun-kissed sheen.
Faux Sun Bronzer Duo, PYT Beauty ($20)
PYT Beauty
Saie Sun Melt Natural Cream Bronzer
Like the name suggests, this creamy number simply melts into your pores and fuses to your complexion like a second skin. The balmy formula is super buildable, made with colloidal oat and grapeseed oil so you can layer without fear of caking on makeup.
Sun Melt Natural Cream Bronzer, Saie ($28)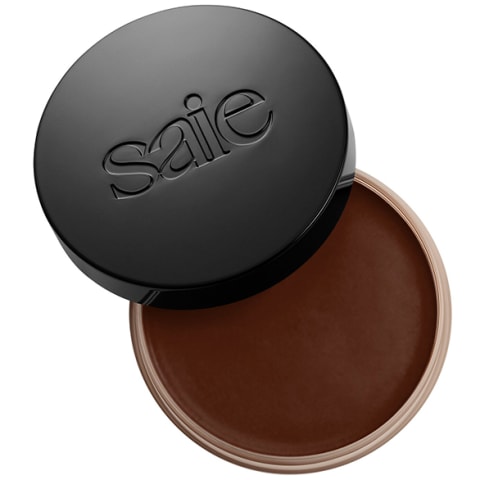 Saie
Advertisement
This ad is displayed using third party content and we do not control its accessibility features.
lilah b. Bronzed Beauty Bronzer Duo
Another duo for your beauty bag (because why not streamline your makeup routine?), this palette includes a matte contour shade to define the cheekbones, as well as an illuminating shade for a kiss of highlight. The soft powder lends a pillowy application—never too chalky—thanks to its hero ingredients, coconut oil and aloe.
Bronzed Beauty Bronzer Duo, lilah b. ($42)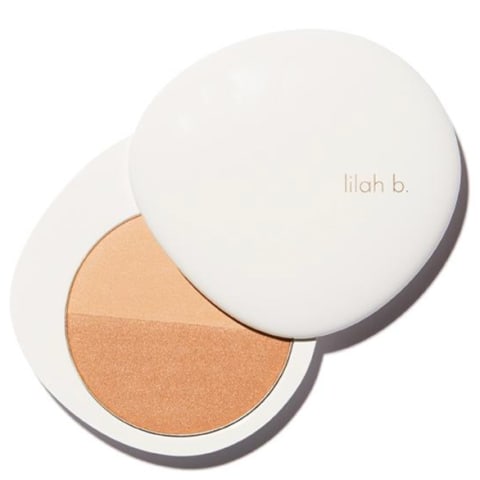 lilah b.
Jones Road Beauty Miracle Balm
A product that bronzes, highlights, and creates a dewy finish to the skin: Folks, allow us to introduce you to the Miracle Balm. We love a good multiuse product around here, and this moisturizing formula catches the light in the most magical way. All you have to do is break the surface of the balm with your finger, warm it up in your hands to soften the formula, then softly glide it across your skin.
Miracle Balm, Jones Road Beauty ($38)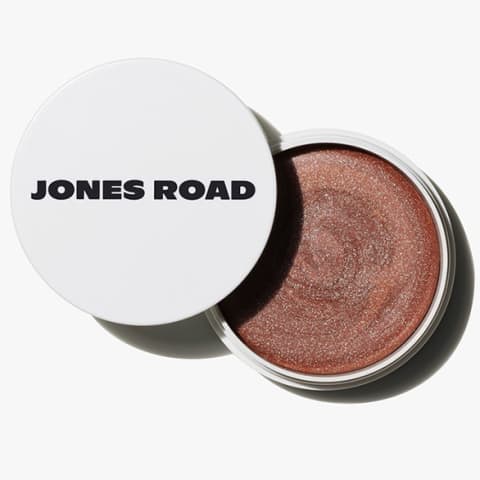 Jones Road Beauty
Milk Makeup Matte Cream Bronzer
As we mentioned, a cream stick is best for precise contouring. This matte option is especially helpful for highly detailed carving, as you can use the edge of the product to trace defined lines.
Matte Cream Bronzer, Milk Makeup ($20)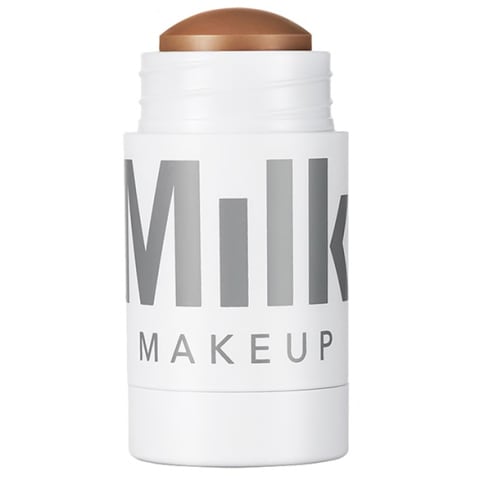 Milk Makeup
Advertisement
This ad is displayed using third party content and we do not control its accessibility features.
LYS Beauty No Limits Matte Bronzer
This silky pressed powder calls on niacinamide, green tea extract, and sodium hyaluronate (aka, a salt form of hyaluronic acid) to soothe and hydrate the skin as it warms up your complexion. It offers a velvety-matte finish that makes your skin look oh-so-plush.
No Limits Matte Bronzer, LYS Beauty ($18)
LYS Beauty
Mented Cosmetics Bronzer
This bronzer toes the line between sheer and richly pigmented. It's lightweight texture-wise, yet you don't have to keep sweeping on product to achieve a beachy, bronzy glow. In other words? A little goes a long way, so keep that in mind if you're hoping for a light touch of color.
Bronzer, Mented Cosmetics ($22)
Mented Cosmetics
tarte SEA Breezy Cream Bronzer
Reviewers describe this creamy formula as a "neutral bronze." Nothing too orangey or patchy, and it dries down to a beautiful matte. Feel free to diffuse the product with your fingers, a brush, or a damp beauty blender—it's very blendable and plays nice with whatever tool you've got.
SEA Breezy Cream Bronzer, tarte ($29)
tarte
Advertisement
This ad is displayed using third party content and we do not control its accessibility features.
RMS Beauty Buriti Cream Bronzer
Jojoba oil, buriti oil, shea butter, and cocoa butter make this bronzer blend like a dream. It's highly pigmented and does have a slight red tint (think more of a rosy bronze than a golden bronze), so those with very fair skin tones might find it reads a bit too sunburn than sun-kissed—but you can always use it in place of blush for that hit of color.
Buriti Cream Bronzer, RMS Beauty ($28)
RMS Beauty
Kaja Beauty Beachy Stamp
The cushion compact is a K-beauty makeup staple. And just as the pan itself feels spongy and soft to the touch, so, too, does the formula appear plush on the skin. Simply press the stamp into the bronzer and on your face, shoot a grin at the star-shaped beauty, then tap with your fingers to blend.
Beachy Stamp, Kaja Beauty ($24)
Kaja Beauty
Pai The Impossible Glow
You don't even have to pair these bronzing drops with makeup at all—just swirl with your moisturizer for a naturally radiant and dewy visage. (Like you just so happened to wake up with a sparkle.) Or combine them with your primer, your foundation, your highlighter, your BB cream, or massage them directly into your skin for a more intense bronze—these drops give you the freedom to truly customize your glow.
The Impossible Glow, Pai ($39)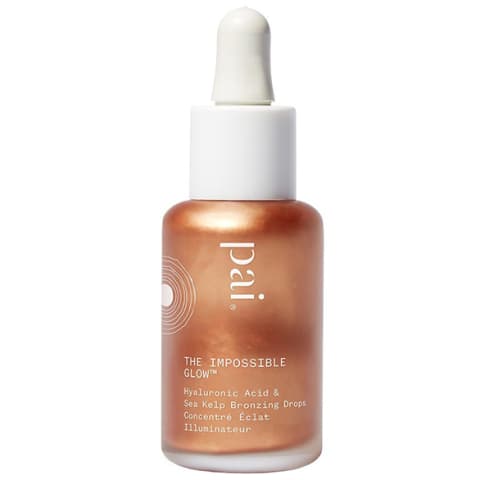 Pai
Beautycounter Radiant All Over Bronzer
This powder bronzer is triple-milled, meaning it's incredibly fine and soft on the skin (i.e., it applies easily and doesn't feel too heavy). The finish is mostly matte with just a wink of shimmer, and it delivers buildable, rich color that won't budge midday.
Radiant All Over Bronzer, Beautycounter ($39)
Beautycounter
How to apply. 
Ultimately, the best way to apply your bronzer depends on your desired end result.
For an all-over glow, you can simply sweep it on with a big fluffy brush, or you can use more precise placements to sculpt your bone structure.
In terms of the latter, we suggest you head over to this full tutorial from makeup artist Asta Jurksaite, but feel free to check out the highlights below:
For lift: Apply a short stroke of product on the top half of your cheekbones, ending right under the temples. Make sure to blend outward and upward, as diffusing the product inward creates more of a soft fullness.
To enhance your cheekbones: Drag a line just under your cheekbones, starting from the top of your ear and ending at the hollow of your cheek. Make the line precise and sharp: A bronzer stick might be the best product of choice to draw a defined line. When blending, buff the bronzer upward.
To elongate the face: Focusing bronzer on the perimeters of your face can create a lengthening effect. Glide the product along the sides of your hairline and along the angles of your jaw. You can also apply right under your cheekbones for definition and add a spot on your temples, right where the brows end—this can create the illusion of a higher, diamond-shaped hairline.
To shorten the face: To create fullness and shorten the face, use rounded strokes and blend inward. Swipe your bronzer along the top of your hairline (think of an upside-down "U" shape) and on the bottom of your chin to create shadow on the lengthiest parts of your face and focus the attention center. Pop some product on your cheekbones (closer to the apples of your cheeks) and buff upward.
The takeaway. 
Bronzer is a versatile product category: You can sweep it on your cheekbones, your forehead, your eyelids—wherever you want to glow. The hardest part, many say, is selecting your go-to shade and formula. But with these picks above, we're confident you'll find one you adore.