Itchy, Peeling & Flaky Skin? These New Body Products Are Just The Thing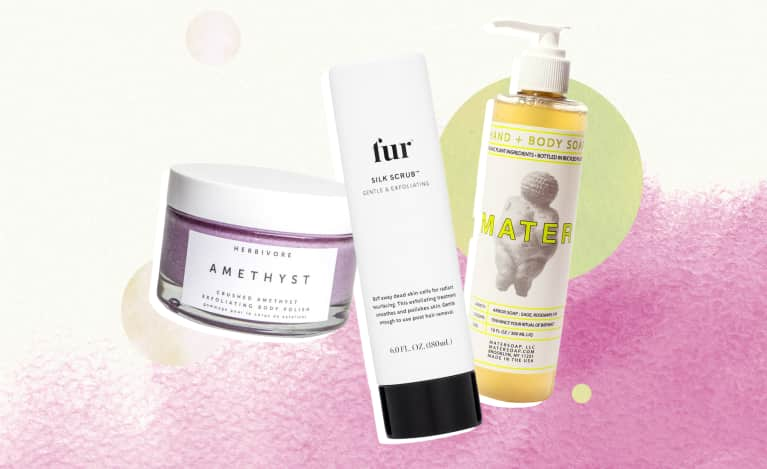 Our editors have independently chosen the products listed on this page. If you purchase something mentioned in this article, we may
earn a small commission
.
Skin care can either make or break how you feel during the winter season. Don't believe me? Try using a subpar body wash for a few days, shave your legs, and apply a moisturizer that makes them itch for hours. The struggle is real!
Good body care is overlooked, underappreciated, and so important. Think about it—the skin on your body takes up more than 95 percent of the total skin real estate you have, and yet many of us spend 80 percent of our time caring for the 5 percent that's on our faces. It's silly. One of the biggest misconceptions about making the switch to natural beauty is that you have to start with face products. I always advise anyone who is interested in making the switch or making their dollar stretch to shell out for nontoxic body care you love.
PSA aside, winter is The Time to up-level your body care, and these hand-picked exfoliators, washes, scrubs, and soaps will leave your skin feeling smooth as silk.
Herbivore Amethyst Exfoliating Body Polish
If you're wondering why this body scrub is $44, it's probably because there's actual pulverized amethyst in it. Alongside jasmine sambac oil, virgin coconut oil, magnesium-rich Epsom salts, this lilac-hued concoction is an intoxicating treat for your skin. Use it as a body "mask" in the shower for a few minutes, rinse, and revel in your new skin.
Amethyst Exfoliating Body Polish, Herbivore, $44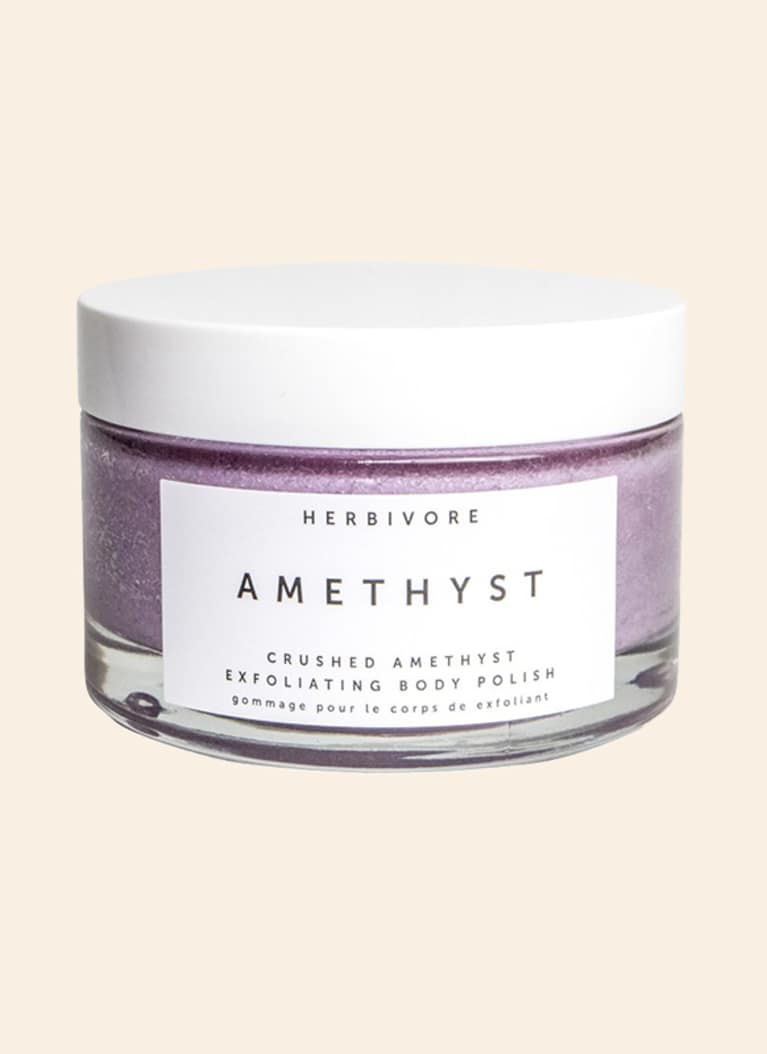 mbg creative x Herbivore Botanicals / Herbivore Botanicals
Fur Silk Scrub
Yes—now there's a scrub made with your labia in mind. The lactic and glycolic acid in Fur's gentle Silk Scrub keeps the surface of the skin clean after shaving, waxing, or laser hair removal to prevent in-growns and irritation.
Silk Scrub, Fur, $48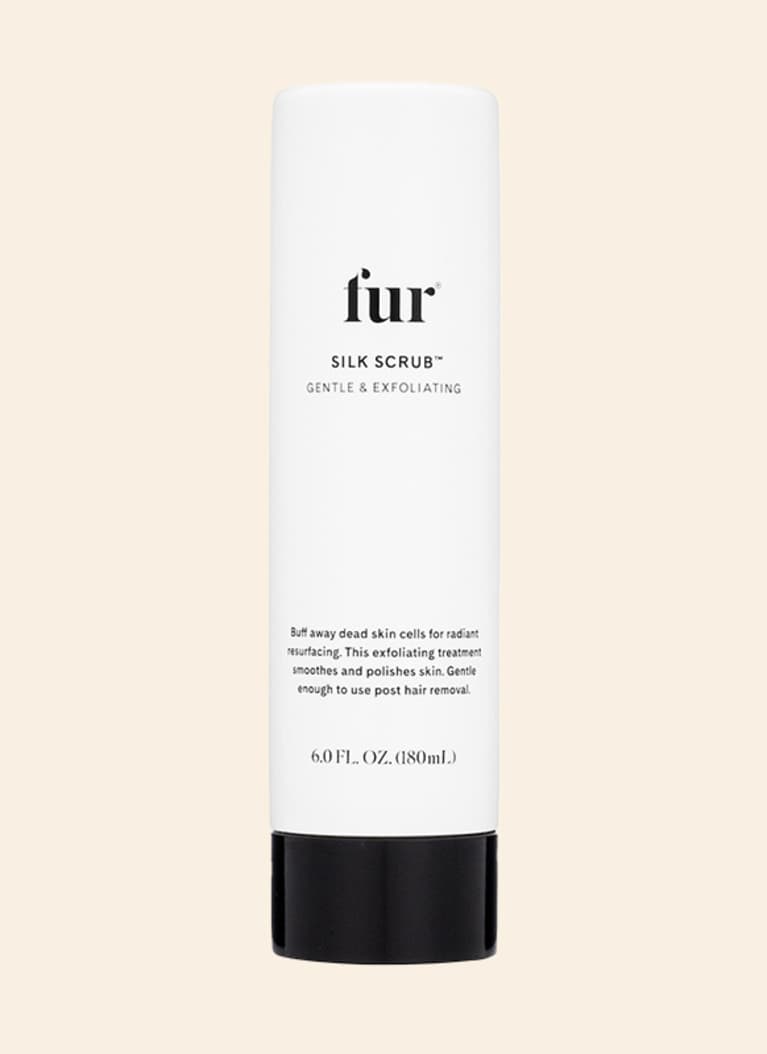 mbg creative x Fur / Fur
The Seaweed Bath Co. Awaken Detox Exfoliating Body Scrub
Gentle enough to use on your face but affordable enough to use everywhere else, The Seaweed Bath Co. Detox Scrub is an excellent choice for the natural beauty buff on a budget. Every product in their arsenal is made with organic, sustainably harvested bladderwrack seaweed from Maine. Don't be alarmed by the "walnut shell" ingredients either—they're finely ground and non-abrasive.
Awaken Detox Exfoliating Body Scrub, The Seaweed Bath Co., $15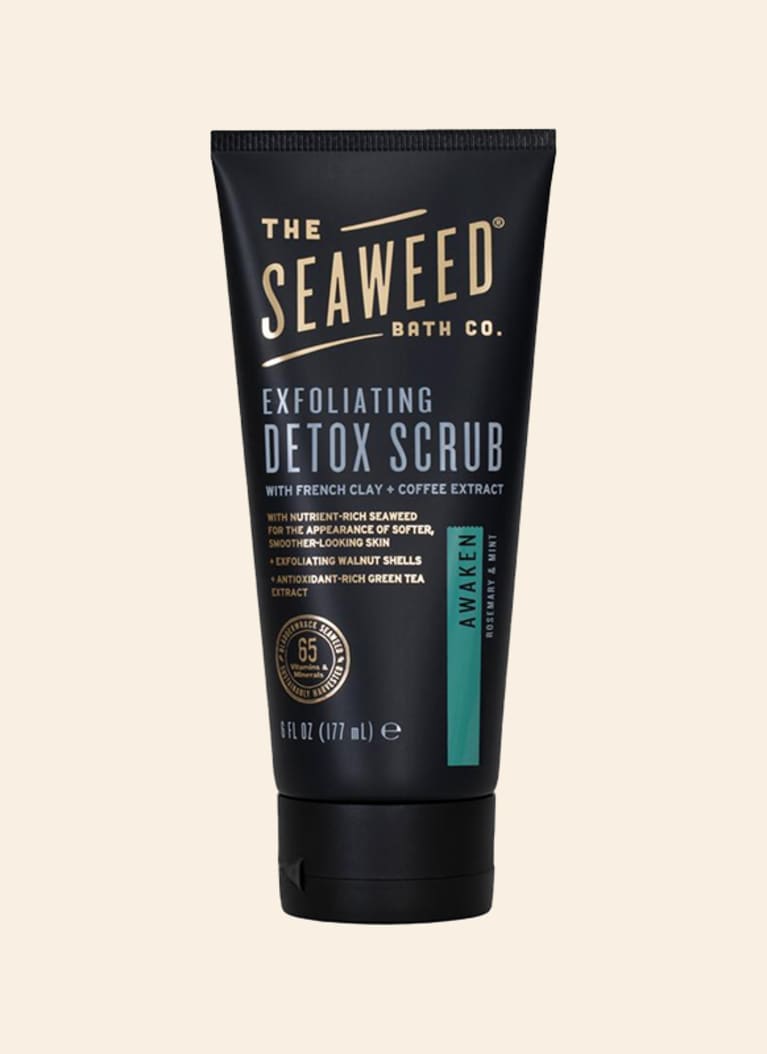 mbg creative x The Seaweed Co. / The Seaweed Co.
Aesop Reverence Aromatique Hand Wash
This is definitely the fancy hand wash—the kind you pull out of the cupboard when company comes over. Or if you love your hands and aromatherapy, perhaps it could be an everyday indulgence. Regardless, a roundup about treating your body well simply wouldn't be complete without this Aesop masterpiece—it smells like bergamot and contains finely ground pumice, gently exfoliating your digits while providing a brief sensory escape.
Reverence Aromatique Hand Wash, Aesop, $39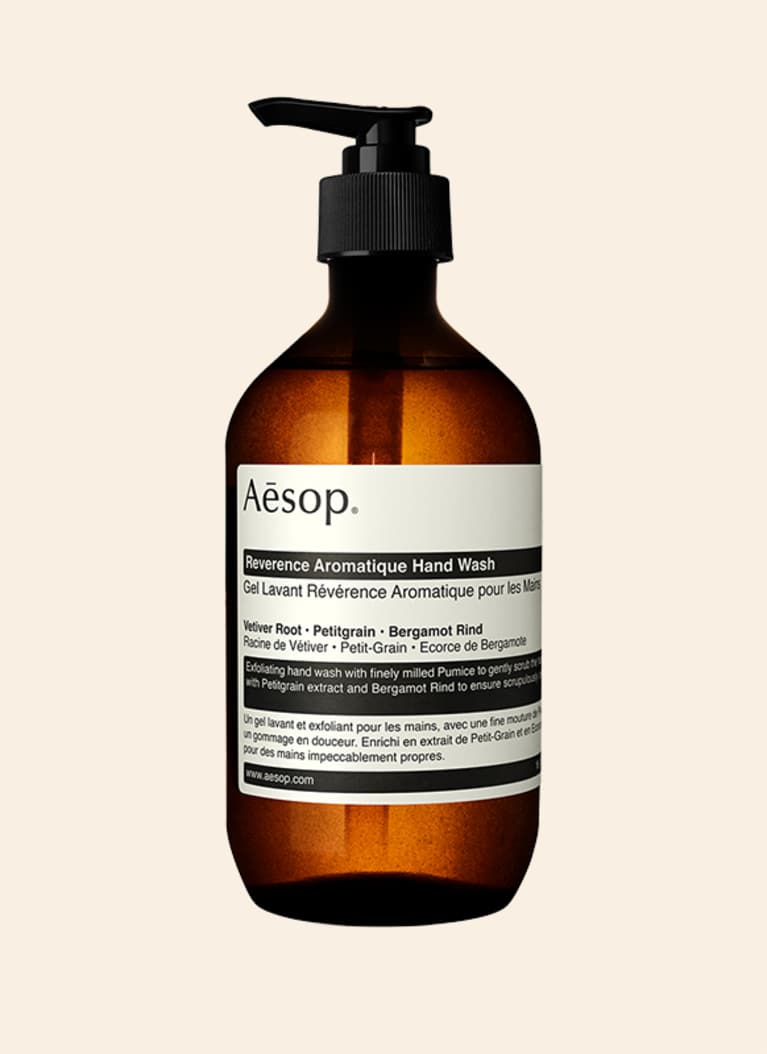 mbg creative x Aesop / Aesop
Aveeno Positively Radiant Exfoliating Body Wash
If you don't want to look further than your local Tar-jay, we got you. Aveeno's new exfoliating body wash is soap-free, dye-free, and hypoallergenic and, consequently, the most likely on this list to please everyone who uses your shower. It's gentle enough to use every day…and did we mention it's less than ten bucks?
Positively Radiant Exfoliating Body Wash, Aveeno, $7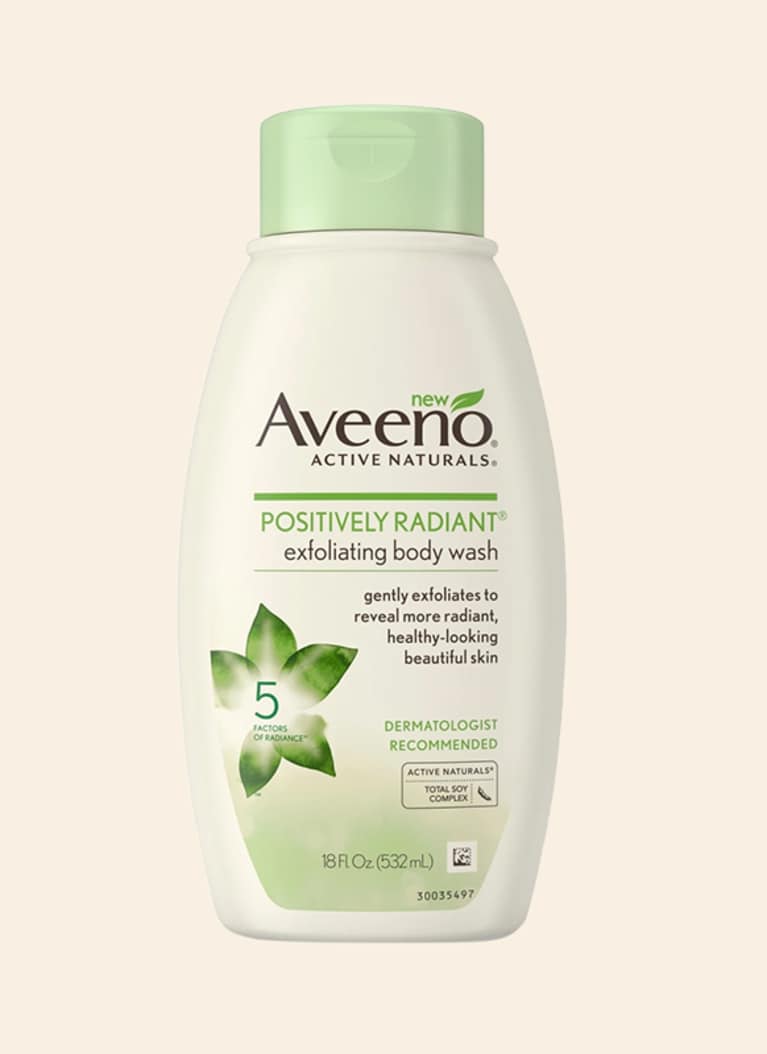 mbg creative x Aveeno / Aveeno
Mater Arbor Soap
Mater Soap is slowly taking all the indie shops in New York City by storm, and for good reason. It's not expensive, it's made in small batches, and it's bottled in 100 percent post-consumer plastic. The Arbor Soap is formulated for people with dry skin or eczema because it's antimicrobial and rich with coconut, shea, olive, and jojoba oils.
Arbor Soap, Mater, $24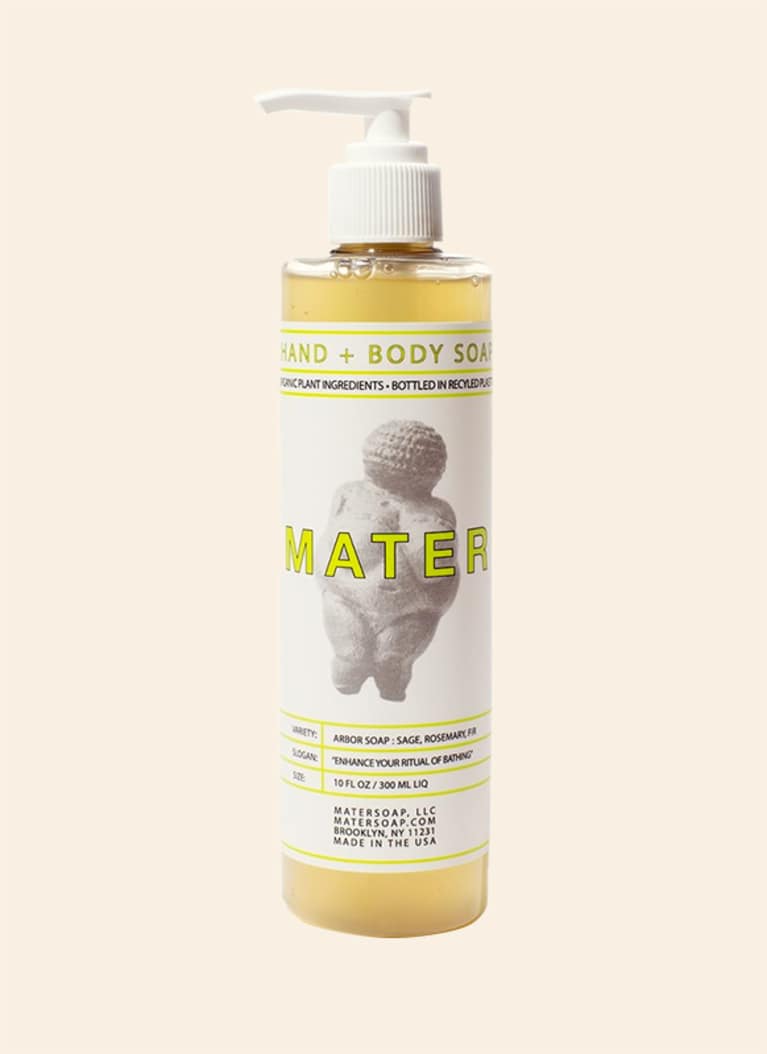 mbg creative x Mater Soap / Mater Soap
Palermo Body Detox Body Scrub
This "body scrub" undersells itself—it's actually a body treatment under the guise of a scrub. Rich with minerals, clay, Dead Sea salt, and pumice stone, it simultaneously draws impurities from the skin while buffing the surface and infusing it with moisturizing oils. Leave it on in the shower or bath for a few minutes after using and before rinsing. Bonus: The tea tree oil and grapefruit provide an energizing and grounding aromatherapeutic experience.
Detox Body Scrub - Tea Tree and Grapefruit, Palermo Body, $48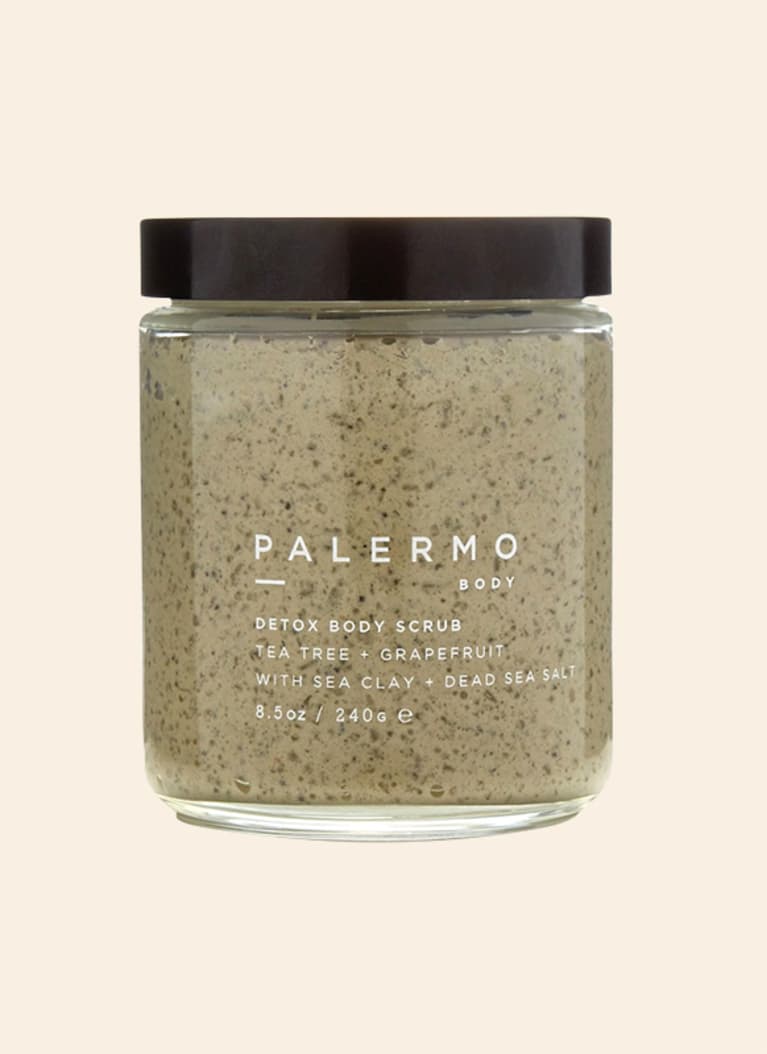 mbg creative x Palermo / Palermo