Close Banner
Advertisement
This ad is displayed using third party content and we do not control its accessibility features.
All-Purpose Products That Are Worth The Hype

Contributing Wellness & Beauty Editor
By Lindsay Kellner
Contributing Wellness & Beauty Editor
Lindsay is a freelance writer and certified yoga instructor based in Brooklyn, NY. She holds a journalism and psychology degree from New York University. Kellner is the co-author of "The Spirit Almanac: A Modern Guide to Ancient Self Care," with mbg Sustainability Editor Emma Loewe.
While we deeply admire multi-step skin care routines, self-care rituals like gua sha, and experimenting with new products, sometimes keeping it simple is exactly what our mind, body, and skin need. There's something innately beautiful about a minimalistic routine—you save time and money and allow your natural beauty to shine through rather than tirelessly trying to manipulate it. We found a range of all-purpose products, some new—as the category seems to be increasingly popular and therefore renewed, and some old staples that have stood the test of time.
Pro tip: Before using the products all over, patch test on your wrist, as some people are more sensitive than others to oils.
Lauren's All-Purpose Salve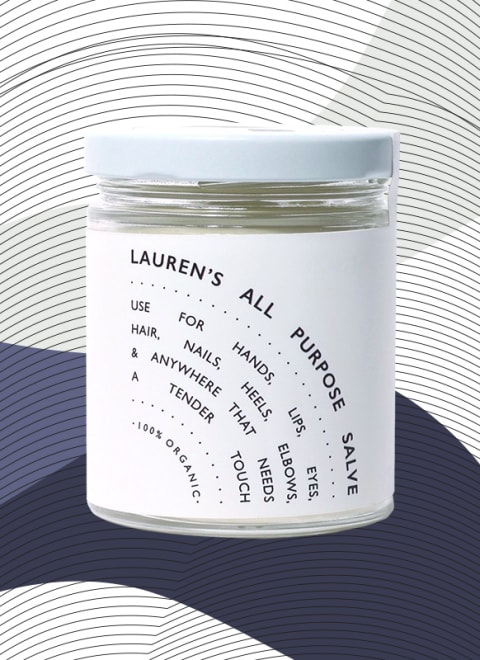 Photo by mbg creative x Lauren's All-Purpose
With all organic ingredients including shea butter, coconut, hemp, jojoba, and sweet almond oil, along with lavender, peppermint, and patchouli essential oils and a burdock root infusion, Lauren's All-Purpose Salve can be used as a cuticle cream, moisturizer, lip balm, foot treatment, under-eye cream, hair hold, dewy highlighter, and so much more. Not only is the product minimalist ingredient-wise, but the black-and-white packaging featuring text in a trendy arch is on point. A little of this balm goes a long way!
Lauren's All-Purpose Salve, $28
EIR Tattoo Balm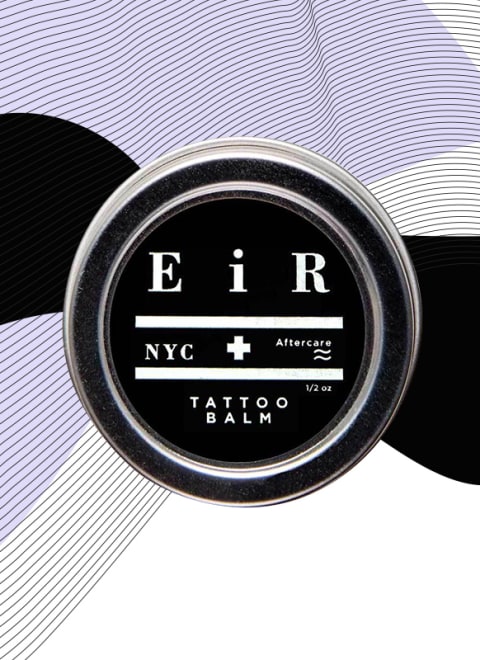 Photo by mbg creative x EIR
One of the best things about EIR's Tattoo Balm is that it's presented in a teeny, tiny, extremely portable tin—so if you're always on the go and in need of a healing touch-up—tattoo or otherwise—it's not a burden to carry on your person. Made with shea butter, coconut oil, vitamin E, rose-infused olive oil, and rosemary extract, the blend includes antioxidants and vitamin C meant to help minor wounds regenerate. Use it on cracked, dry skin, minor cuts and burns, or any area where your skin barrier needs protection.
Everyday Oil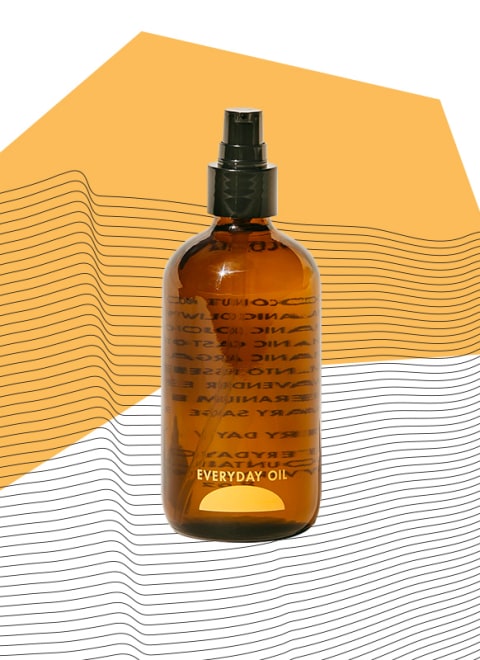 Photo by mbg creative x Everyday Oil
Everyday Oil is the Swiss Army knife of skin care. There are two versions: scented, which has a clarifying and grounding scent thanks to lavender, palo santo, geranium, and clary sage, and unscented for those who prefer it. Use it as a face oil, body oil, cleansing oil (my favorite use), or mix it with your foundation to make a customized tinted moisturizer.
Skincando Combat-Ready Balm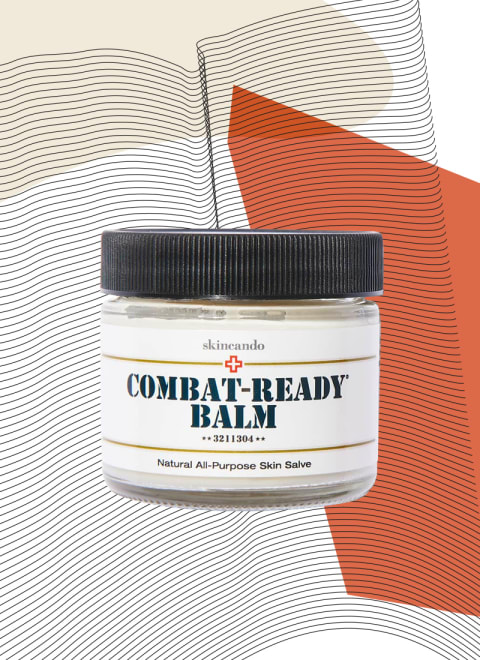 Photo by mbg creative x Skincando
This aptly named healing balm has been used as a healing ointment by soldiers in war zones to soothe irritated and dry skin. A blend of water, apricot kernel oil, coconut oil, beeswax, black tea, fish oil, clove, black spruce oil, grapefruit seed extract, sodium borate, and viamerine, a natural emollient, help soothe chapped skin, burns, bites, inflamed acne, and even post-shave irritated skin.
Milk + Honey Everything Oil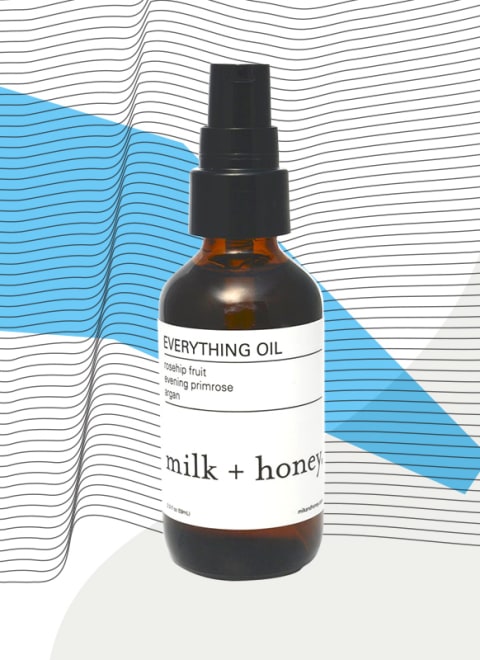 Photo by mbg creative x Milk + Honey
A healing blend of organic rosehip, evening primrose, and argan oils works to hydrate and calm compromised skin. Sweet almond, jojoba seed, and avocado oils, along with vitamin E, organic Roman chamomile flower, and neroli oil give it a strong base and therapeutic scent—use it sparingly, almost as you would a balm, on cuticles, dry strands, as a makeup remover, or on dry skin for a hydration boost.
True Organics of Sweden All You Need Is Me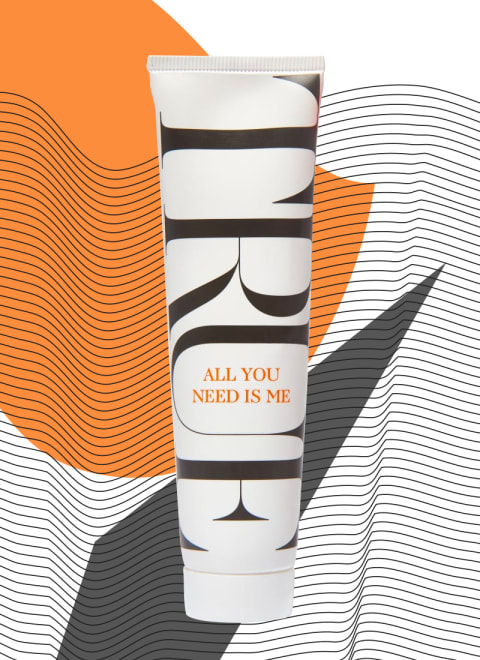 Photo by mbg creative x True Organics
True Organics is an excellent petroleum jelly-alternative that can be used for all the same things: peeling sunburn, chapped lips, cracked feet, and protection from the elements. Made with castor oil, beeswax, olive fruit oil, shea butter, vitamin E oil, and blueberry, the formula is scentless and slightly tacky, just like the good stuff you probably used growing up.

Weleda Skin Food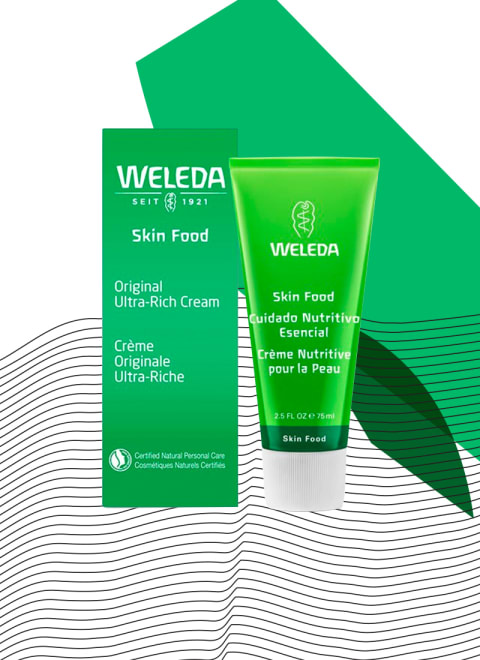 Photo by mbg creative x Weleda
Weleda's Skin Food cream has been somewhat of a cult-favorite beauty product, and it makes sense—it's been around since 1926, almost 100 years. Thanks to beeswax, the texture is sturdier than other balms and helps soften the rough skin around elbows, knees, and feet. Some say it's too thick for a moisturizer, but Skin Food is great in small doses for dry skin or as a 10-minute hydrating face mask.

JĀSÖN® Vitamin E Oil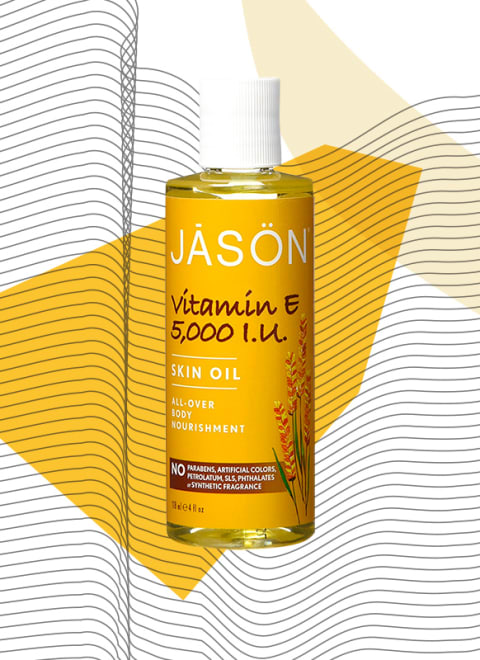 Photo by mbg creative x JĀSÖN®
This vitamin E oil is heavy-duty. It's enriched with black currant, evening primrose, macadamia nut, and borage oils. Use a thin layer as an overnight treatment for skin to promote a youthful appearance or as an add-in to your favorite moisturizing creams, serums, and hydrating masks. It is quite thick, so keep in mind that you may need to use a little less of this oil than others.