13 Better-For-You Beauty Buys You Can Find At Whole Foods

By Allie White
mbg Contributor
Allie White is a freelance writer and editor who covers news, lifestyle, health, beauty, and entertainment.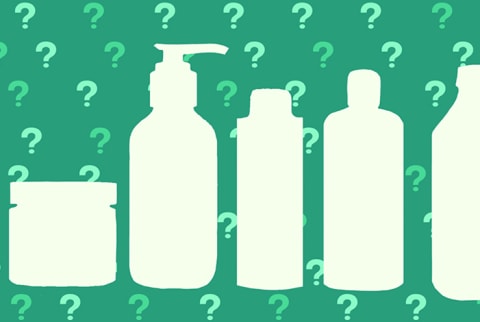 October 8, 2015
Sure, Whole Foods gets a lot of flak for their prices (here in New York, it's often lovingly referred to as "Whole Paycheck"), but when it comes to natural self-care products, their selection is hard to beat. Whether you're looking for toxin-free makeup, an all-natural body scrub or essential oils for a DIY project, chances are Whole Foods will have you covered.
Their buying guidelines are pretty strict for personal care: They have a baseline standard of 50 ingredients they don't allow, then a second "premium" tier with 400 banned ingredients. All deodorants are aluminum-free, fragrances don't contain phthalates, you won't find artificial color anywhere and anything labeled "organic" is USDA certified.
So the next time you stop in for one of their rotisserie chickens or to get your kombucha fix, hit up the beauty aisles too. Not sure where to start? Try one of these 13 suggestions from mbg friends and green beauty experts. Happy shopping!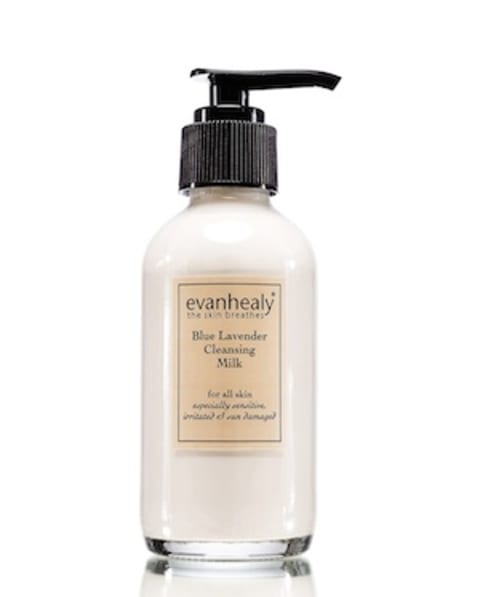 evanhealy Blue Lavender Cleansing Milk
From the beauty aisle, I love the evanhealy line of skin care — it's super mild and gentle. I use the Blue Lavender Cleansing Milk. My skin has never been the same, in the best possible way! ($28.95)
EWG Score: 2 - low hazard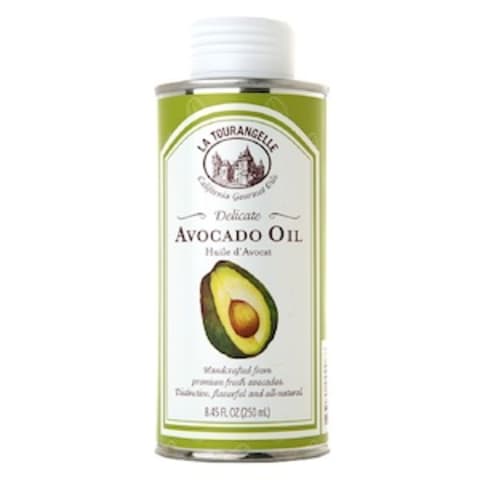 La Tourangelle Avocado Oil
I also love avocado oil as a makeup remover (and coconut oil for a body moisturizer). ($9.99)
EWG Score: 0 - low hazard*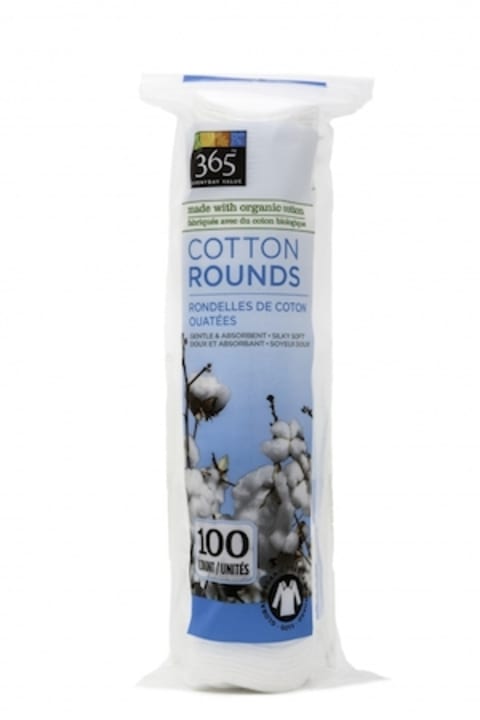 365 Everyday Value Organic Cotton Rounds
I like the 365 Cotton Rounds. I use them in place of wipes on the baby with a little calendula oil, and for any application of makeup remover or toner! They are certified USDA organic and made in the U.S. with organic cotton. ($3.99)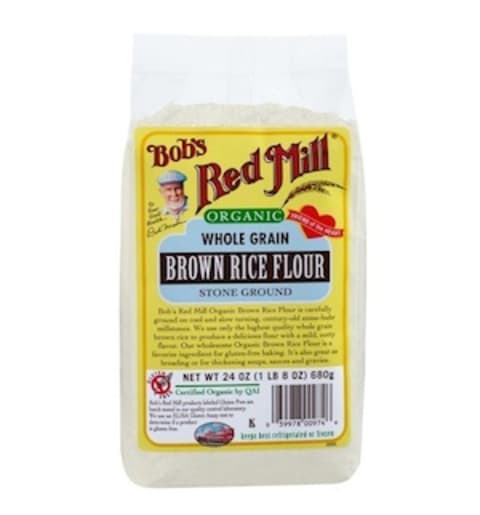 Bob's Red Mill Organic Brown Rice Flower
I'm crazy about using the gluten-free flours and meals from Bob's Red Mill as quick face and body exfoliants. You can try the almond, oat, or chickpea flour. My current fave is brown rice flour because I've been baking with it too! I mix just a little bit of flour with water (one-to-one is a good place to start) and then gently massage it over my face and body. ($5.39)
EWG Score: 0 - low hazard*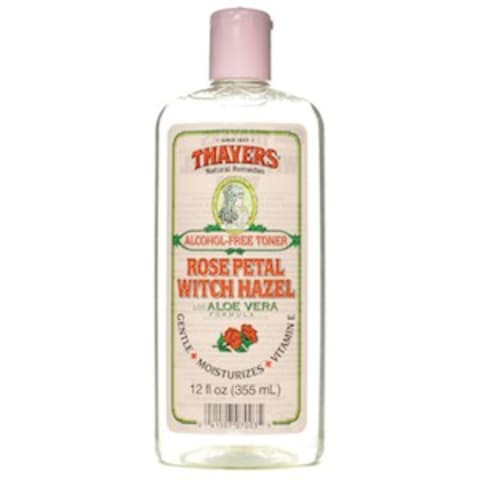 Thayers Alcohol-Free Rose Petal Witch Hazel Toner
Amazing old-school label aside, this toner kills it at picking up any leftover dirt or makeup my cleanser missed. And since I have delicate princess skin, I'm glad to report this stuff does not sting AT ALL. It also smells like a rose garden in the English countryside, so there's that. ($9.95)
EWG Score: 4 - moderate hazard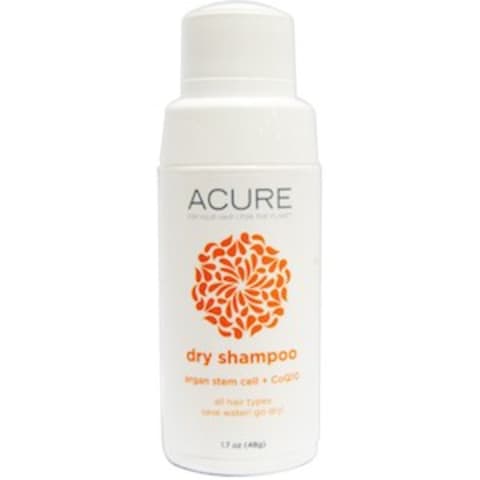 Acure argan stem cell and coq10 dry shampoo
The learning curve on how to properly use this dry shampoo is a little steep, especially if you have dark hair (the powder will show up in spots if you don't comb it through), but since figuring it out, my day-old hair has never been happier. It's a great, fun-to-use alternative to a classic aerosol bottle. ($7.99)
EWG Score: 0 - low hazard*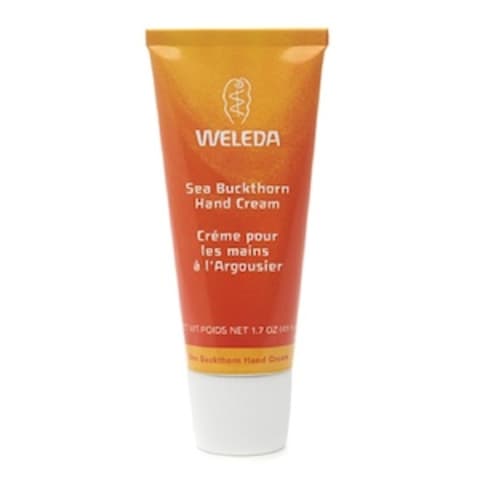 Weleda Sea Buckthorn Hand Cream
It took me a while to get on the Weleda bandwagon (chalk it up to owning an absurd amount of moisturizers already), but this cream is quickly becoming my daytime go-to. It smells amazing (kind of citrusy) and doesn't leave hands greasy. Plus, its main ingredient is packed with antioxidants. ($10.99)
EWG Score: 3 - moderate hazard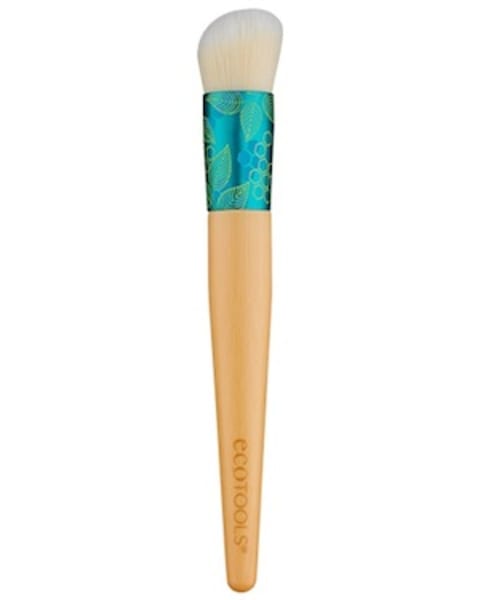 ecoTOOLS Skin Perfecting Brush
I'm usually one for applying makeup with my fingers, but this cruelty-free, "recycled" brush is the perfect tool for blending in concealer when you need a little bit of extra coverage. Bonus: It's incredibly easy to clean. ($7.99)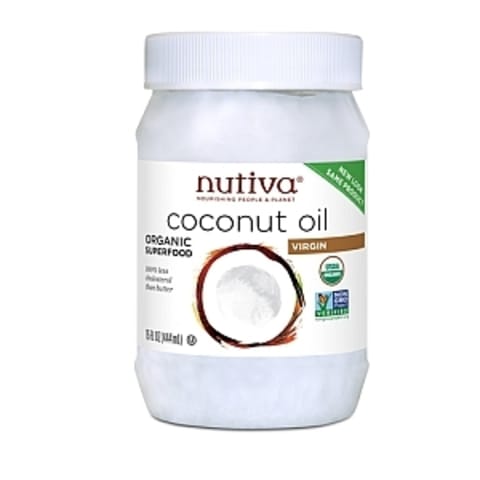 Nutiva Organic Virgin Coconut Oil
There's quite a few things I regularly, and obsessively, get from Whole Foods. My holy grails are the Nutiva Organic Virgin Coconut Oil because it protects and hydrates my skin during shaving like nothing else. ($11.99)
EWG Score: 0 - low hazard*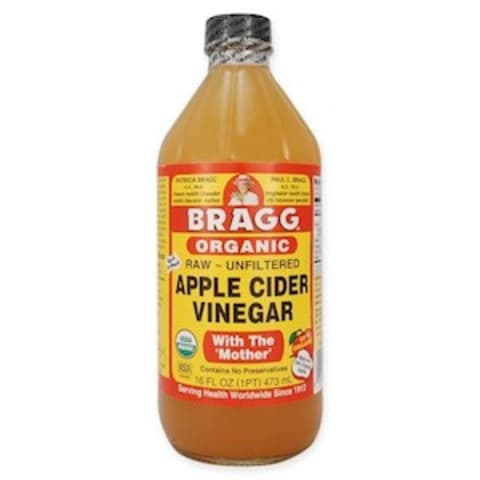 Bragg's Organic Apple Cider Vinegar
I also love Bragg's Apple Cider Vinegar, which I take every day after coffee to help re-alkaline my body and help clear skin from the inside out. It doubles as a clarifying scalp treatment too. ($7.99)
EWG Score: 0 - low hazard*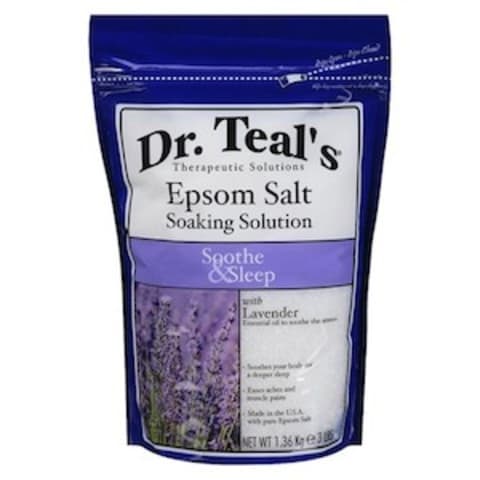 I'm obsessed with Epsom salt — you can buy off-brand from the bulk section or grab a bag. I soak in lavender Epsom salt baths a few times a week. They're great for relaxing and rejuvenating. I also use it as a scrub on my face if I'm breaking out, and my skin gets better overnight. ($4.99)
EWG Score: 2 - low hazard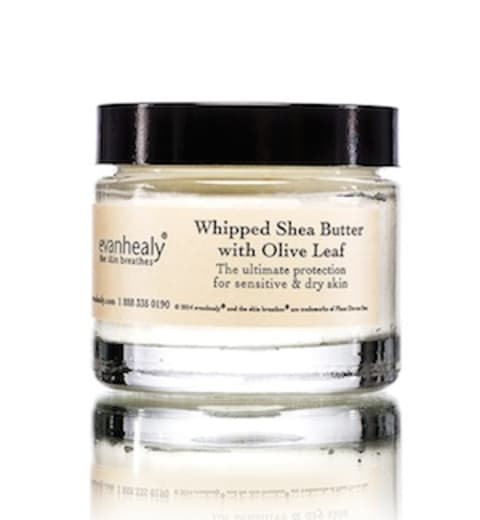 evanhealy Whipped Shea Butter with Olive Leaf
One of my absolute favorite lines is evenhealy! The Whipped Shea Butter is otherworldly. It's light, fluffy, and smells so incredibly good that I've actually tasted it. I LOVE LOVE this entire line. ($29.95)
EWG Score: 1 - low hazard*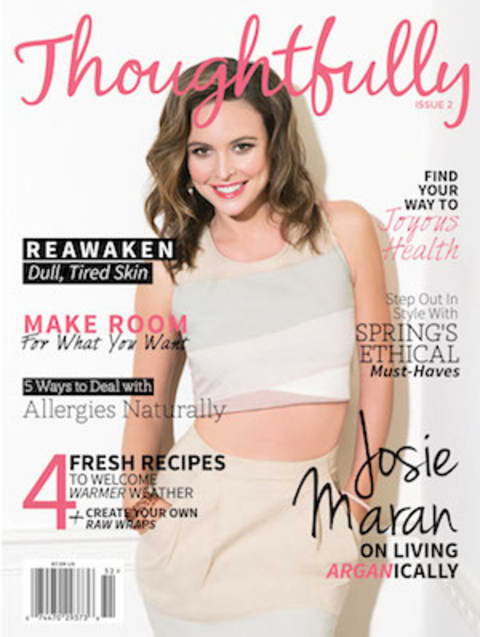 They stock an amazing magazine called Thoughtfully, which I'd say is an amazing beauty/self-care product. I love it because it has DIY beauty recipes, healthy food recipes, interviews with "green beauties," and honest product reviews. ($7.99)
*These products were not listed in the EWG Skin Deep database; they were scored with the Build Your Own Report tool.
Graphic by mbg creative, photos courtesy of brands

Allie White
Allie White is a freelance writer and editor who covers news, lifestyle, health, beauty, and entertainment.