Pro Organizers Can't Get Enough Of These Beautiful Home Storage Tools

mbg Sustainability + Health Director
By Emma Loewe
mbg Sustainability + Health Director
Emma Loewe is the Senior Sustainability Editor at mindbodygreen and the author of "Return to Nature: The New Science of How Natural Landscapes Restore Us."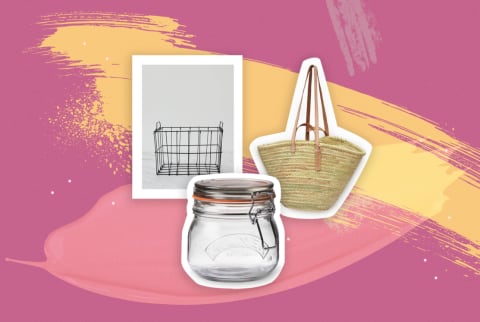 Photo by Sarah FitzGerald
May 26, 2018
Tidying up at home can work wonders to boost your mood and clear your mind, but it can be a daunting undertaking. We polled professional organizers, designers, and home experts to identify the tools that make the process much less painless.
These are the organization tools that they swear by to make chaos much more manageable. It's a mix of new gems and tried-and-true staples that is full of beautiful, multifunctional pieces that get the job done—all approved by people who deal with clutter for a living.
Advertisement
This ad is displayed using third party content and we do not control its accessibility features.
1. Expandable bamboo drawer organizers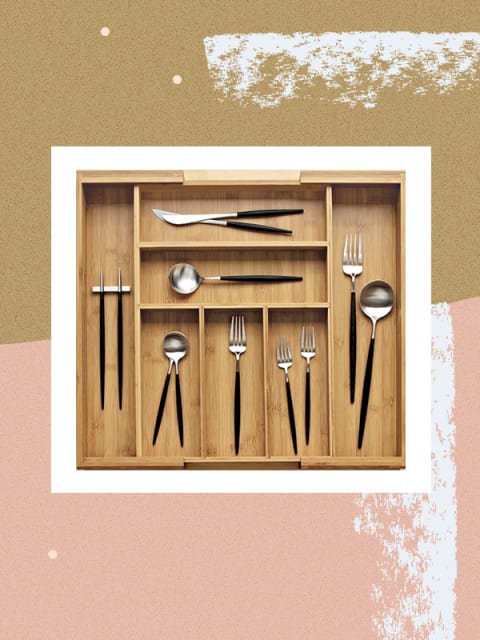 "I think the best (and most beautiful) inserts for kitchen drawers are made of sustainable bamboo. Since expandable and modular organizers tailor to the shape of your drawer, they make them look more consistent and neat. In fact, they are an even better option than having a contractor customize the drawers because you can take them out and clean them! I use these in every kitchen I organize." —Lisa Viscardi of Clarity

Expandable Bamboo Cutlery Tray, The Container Store ($29.99)
Advertisement
This ad is displayed using third party content and we do not control its accessibility features.
2. A simple, sustainable table basket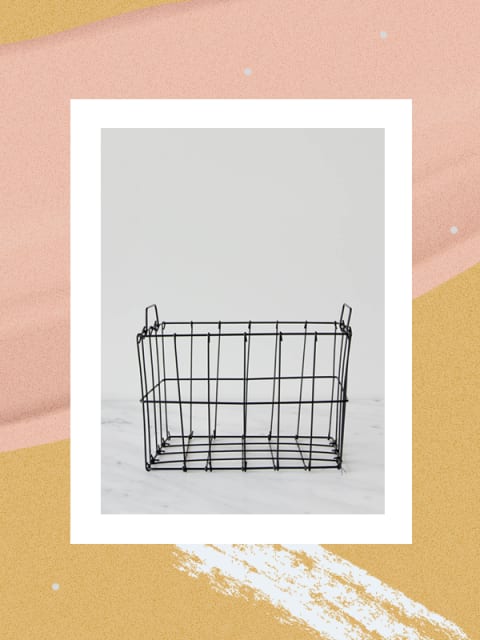 "When choosing products for my clients and myself, I'm constantly on the hunt for items that are sustainable. I believe that when you invest in beautiful, quality items, you don't have to replace as often, so you'll be shopping less and saving money. One example is this beautiful, minimalist wire table basket." —Lili Petit of Clutter Healing

Wire Table Basket, Mûr ($35)
Advertisement
This ad is displayed using third party content and we do not control its accessibility features.
3. A multipurpose shoe box bin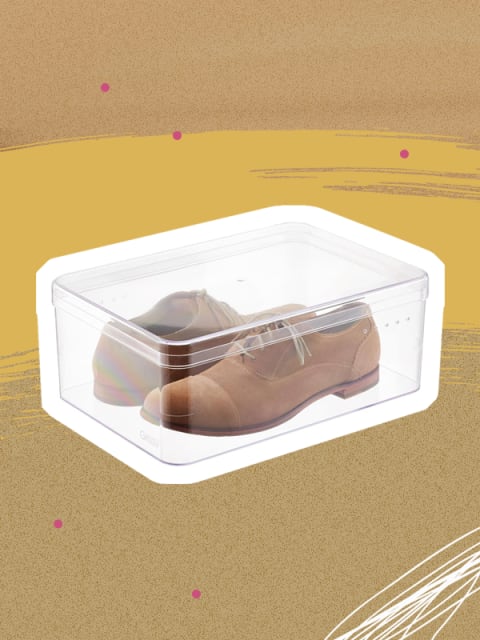 "One of the most important tips I teach my clients is that like items need to be contained! When it comes to storing extra office supplies, first aid ointments, spare toiletries, household utility items—basically anything that would find a good home on a top shelf of a closet and not necessarily out in the open—there is no better option than the trusty shoe box bin. It simplifies the storage solution; it is practical, clear (so you can see what is in it), stackable, inexpensive, and small enough that you won't keep more than you need." —Francesca A. Verri Gove of Francesca Verri

Men's Shoe Box, The Container Store ($14.99)
Advertisement
This ad is displayed using third party content and we do not control its accessibility features.
4. Beachy baskets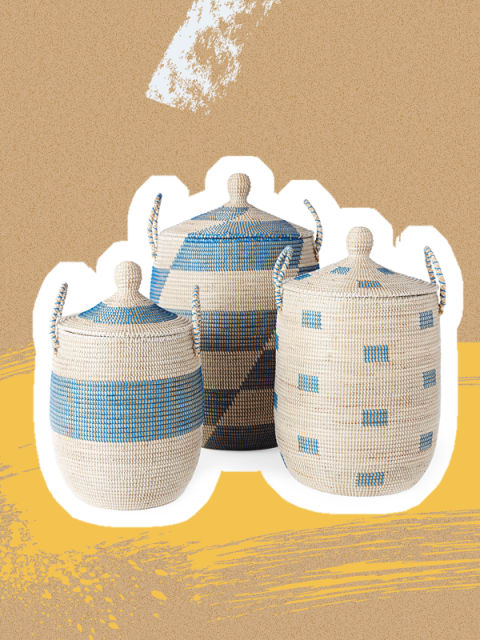 "These baskets are worth the price tag. Not only are they handy for tons of different stuff (laundry, stuffed animals, your 'to-read' pile of newspapers), but they look gorgeous in every room of the house. I use mine for separating laundry into 'dry,' 'don't dry' and 'hand wash.' I've also used them in clients' homes in the kids' rooms, the kitchen for dirty table linens, and in the living room for unread newspapers." —Tracy McCubbin of dClutterfly

Striped La Jolla Baskets, Serena & Lily (starting at $78)
Advertisement
This ad is displayed using third party content and we do not control its accessibility features.
5. An over-the-door shoe rack for summer necessities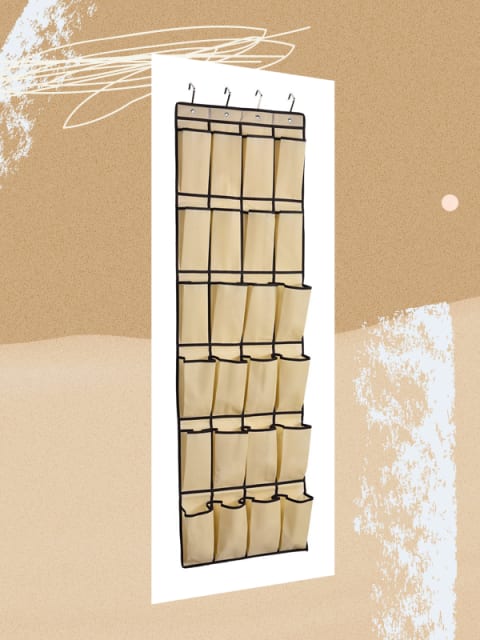 6. Hanging market bags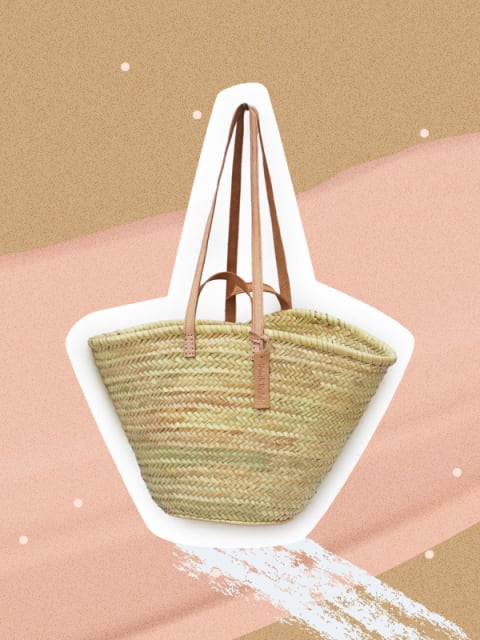 "I love sustainable designs and going vintage shopping to try to stay away from the traditional brands people go to all the time. One thing I'll do is search on Etsy for Moroccan baskets like this one, which I'll hang on a hook by the staircase. This gives me somewhere to place transient items out of sight temporarily—such as something that needs to be taken upstairs, a kid's lost mitten, or some not-so-urgent paperwork." —Marianne Gordon of Feng Shui With Me

French Basket, Etsy ($39)
7. The trusty Mason jar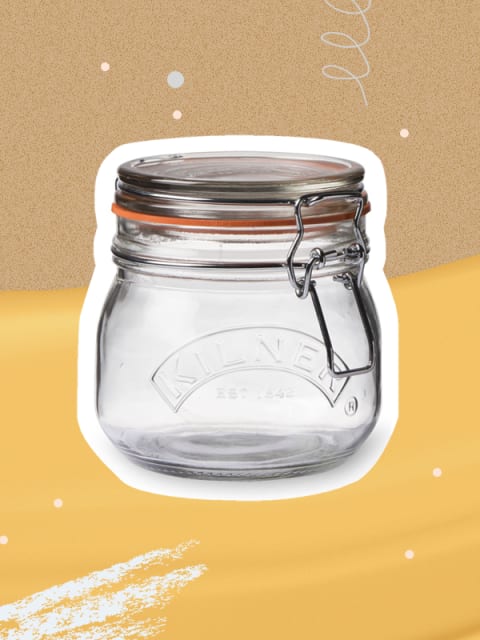 "I'm not big on traditional 'organizing tools' because keeping less is always how I organize best! That said, Mason jars are my mainstay for organizing in the kitchen. Not only do they allow me to shop in bulk and store things for a long time, but I love the way they look. Plus, since they're transparent, it makes it easier to grab what I need. I think they make my kitchen more creative, and in feng shui terms, they are amazing for prosperity." —Dana Claudat of The Tao of Dana

Round Clip Top Jar, Kilner ($16.99)
8. The "pantry trifecta"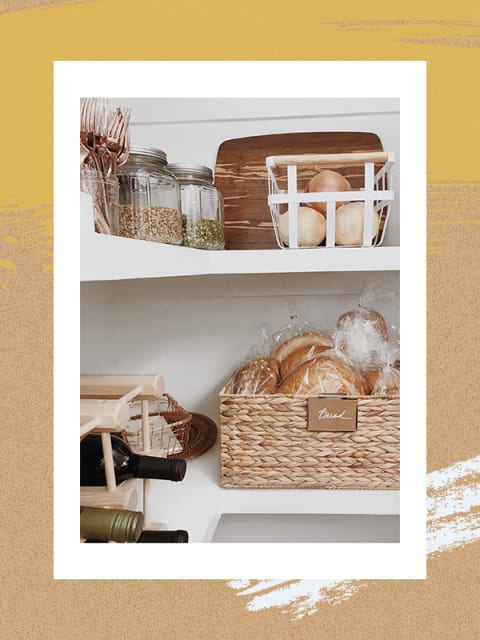 "Everyone loves an organized, styled pantry! We often see people choose one type of bin for the entire pantry, which can create a utilitarian, bland aesthetic. Instead, we like to mix textures and materials to add warmth and style. Our favorite go-to's are the trifecta of pantry bins: translucent bins, white metal baskets, and woven baskets. Place the heavier woven materials down low and the light translucent materials up high for a balanced, beautiful look. It works like a charm, every time." —Melody Mesick and Monica Leed of Simply Spaced

InterDesign Linus Pantry Binz ($10.99), Yamazaki Tosca Basket ($24.99), Whitewash Rattan Storage Bins ($19.99)
9. Clear shelving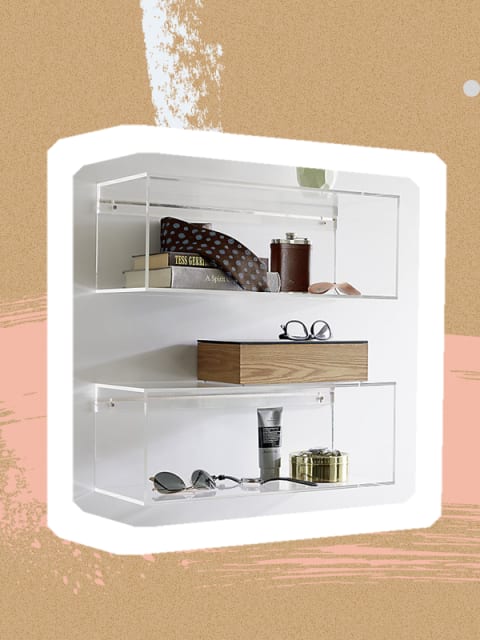 "I love open shelving and acrylic shelving in particular. It adds a modern touch to a bathroom, bedside table, or office. I find the idea of the shelves disappearing and your selected stored items standing out appealing, and these shelves keep you honest about what you're displaying." —Jeni Aron of Clutter Cowgirl

Acrylic Storage Shelf, CB2 ($69.95)
10. A customizable closet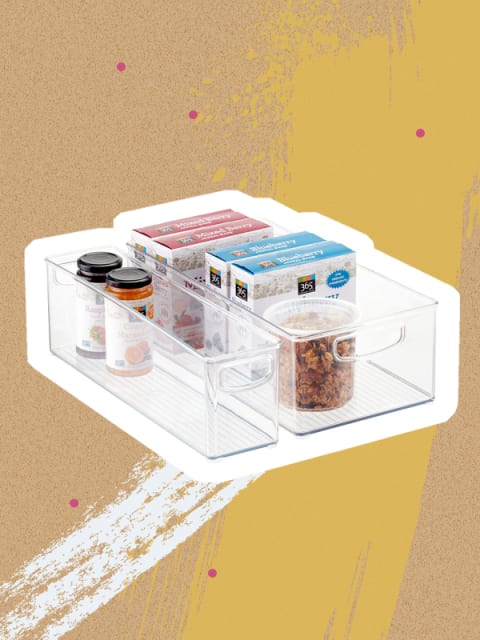 "If you're looking for something larger, we love the Container Store's Elfa Shelving. They turn cavernous or oddly shaped storage 'dead zones' into highly optimized closets. They can be tailored to perfectly fit the depth and width and needs of any area." —Cary Fortin and Kyle Quilici of New Minimalism

Elfa Shelving, The Container Store (price variable)
11. Recycled glassware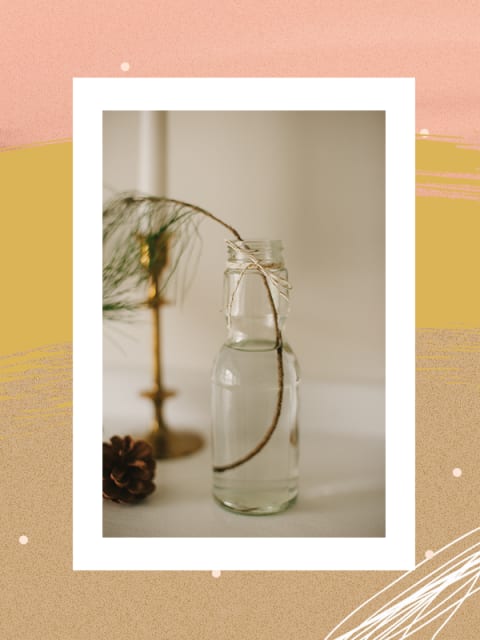 "These days I am big into reusing attractive glassware as storage in my home. I find them in my own kitchen, leftover from foods like apple sauce, balsamic vinegar, or spice jars. Some glassware have thin necks, making them useful as vases, while others have ample necks and can be used to hold tiny items in the home, like sewing materials, loose change, or your favorite knickknacks and memorabilia. Don't be put off by labels—soak any glass bottle in hot, soapy water for 10 minutes, then peel the label away to reveal the beautiful glass design. If sticky residue remains, just use a little nail polish remover, and your glassware will be good as new." —Maeve Richmond of Maeve's Method

Free!

Can't decide what to keep and what to part with? Check out this busy person's guide to effective decluttering.