These Little Vials Will Give You Glowing Skin, Guaranteed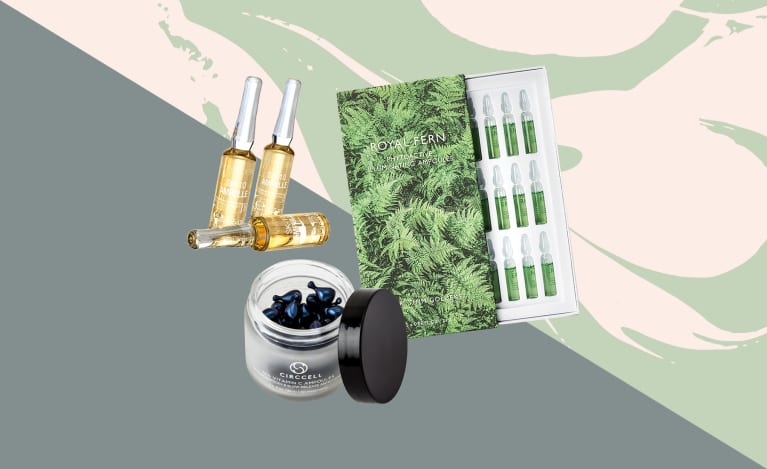 Our editors have independently chosen the products listed on this page. If you purchase something mentioned in this article, we may
earn a small commission
.
The first time someone handed me a little vial of serum, I was confused, to say the least. It was my friend introducing me to Royal Fern's original set of ampoules. I studied the tiny enclosed glass casing, flipping and turning it to see the liquid inside swish around. Then I was instructed to try it out: So I took one of the tiny bottles from the box, wrapped the skinny end with a tissue, and broke it open with the most delightful snap. And that was it—I was hooked.
"Ampoules are a single unit dose of controlled actives," says cosmetic chemist Ron Robinson. "Oftentimes, the ingredient will be sensitive and should be isolated: Maybe that means it can't be combined with other ingredients or it destabilizes easily or it should only be used as a small dose."
Essentially, they keep potent ingredients at their most efficacious, without fillers or preservatives. It's especially nice because there are many, many times I start a serum but won't finish it before I suspect it's gone ineffective on me. These don't have that issue, as they're self-contained from the air and won't oxidize.
Now, these will fit into your regimen right where your serum does: post-wash, pre-moisturizer, while the skin is clean. And a few on the market will come with special instructions, too, like when to use each vial. "These are packaged in a way that the consumer knows they are supposed to use it in a certain order, so the actives can work as a whole system," he says.
Be warned, however, because of the sophisticated packaging and high-quality ingredients, these run at a higher price point. That's why they are often sold as "treatments" to be used sparingly or as a special occasion.
Here, a few that are worth the splurge.
Royal Fern Phytoactive Illuminating Ampoules
These are ideal for those with dark spots or skin tone concerns. It's made with antioxidants and Asian lizard tail (don't worry: It's a plant extract commonly used in traditional Chinese medicine) to help reverse and prevent hyperpigmentation. It also includes niacinamides, which have brightening properties and can boost your natural collagen production.
Phytoactive Illuminating Ampoules, Royal Fern, $195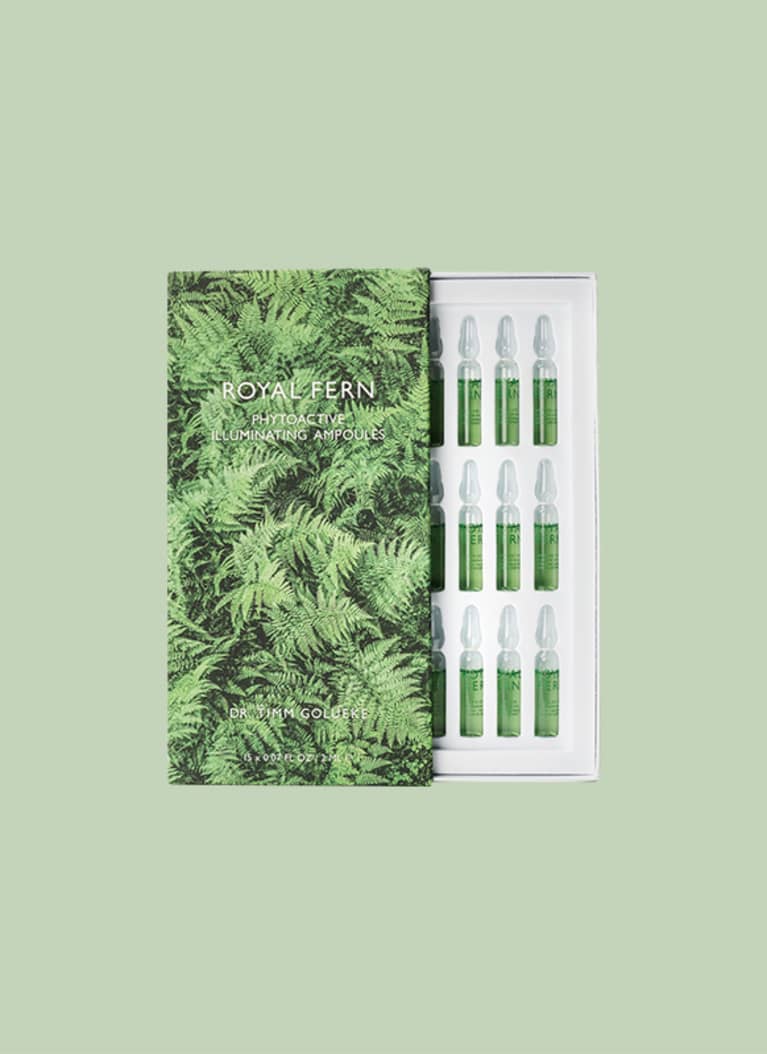 Royal Fern / Royal Fern
Dr. Barbara Sturm Hyaluronic Ampoules
Made with pure hyaluronic acid and purslane (it's high in antioxidants), these are perfect refreshers when you are in desperate need of hydration. My recommendation for use: Get a pack at the start of summer and winter. During summertime, use it post-beach when your skin is dry from salt and sun, and you need antioxidants for free radicals. During the winter, pop one open on extra cold and windy days when your skin is dehydrated or irritated.
Hyaluronic Ampoules, Dr. Barbara Sturm, $283.81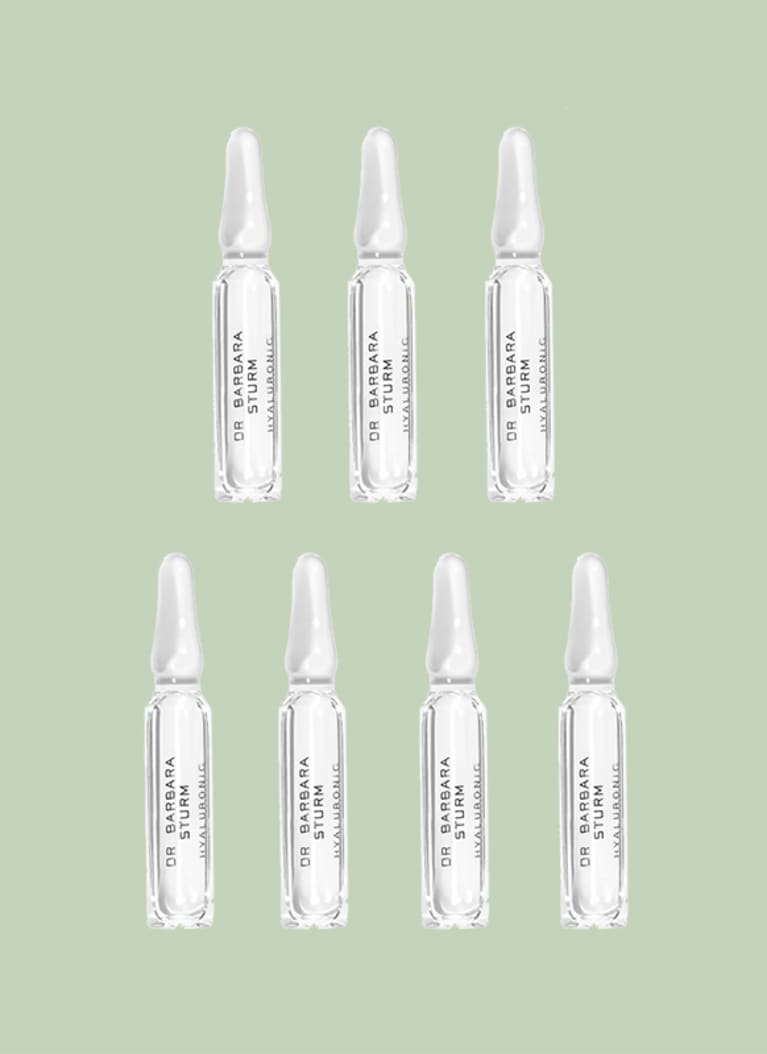 Dr. Barbara Sturm / Dr. Barbara Sturm
Peach & Lily Ground Plan 1-Week Miracle Ampoule Program
For those who want a well-rounded reset: Kick off the program with the rice-based ampoule (the clear option) to boost tone and temper sebum production with niacinamide, Job's tear extract, and witch hazel. Then continue the week with the tomato-based vials to hydrate and replenish skin. Used separately, but as part of a system, the actives are able to work more effectively.
1-Week Miracle Ampoule Program, Peach & Lily Ground Plan, $39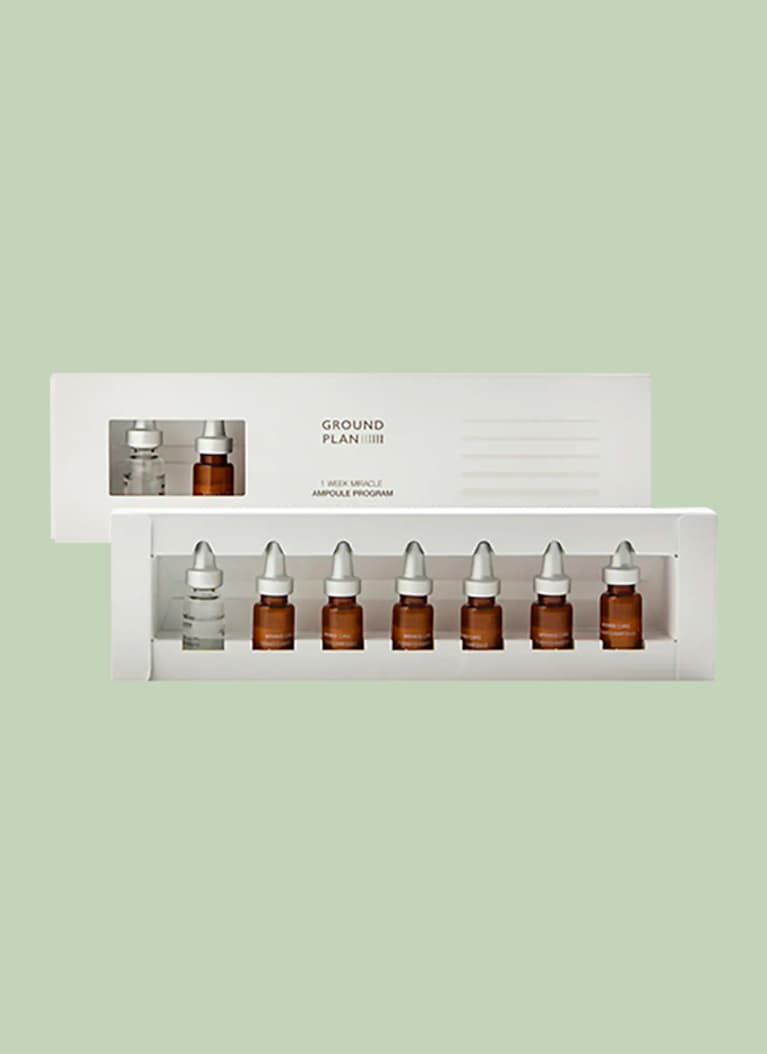 Peach & Lily / Peach & Lily
Circcell Vitamin C Ampoules
These are an example of l-ascorbic acid done well: Because this is made with a very unstable, yet potent, form of vitamin C (it degrades very quickly with light and air), the juice is wrapped in dark, airtight capsules. They are perfect for those who want an occasional shot of vitamin C but typically don't finish an entire bottle.
Vitamin C Ampoules, Circcell, $160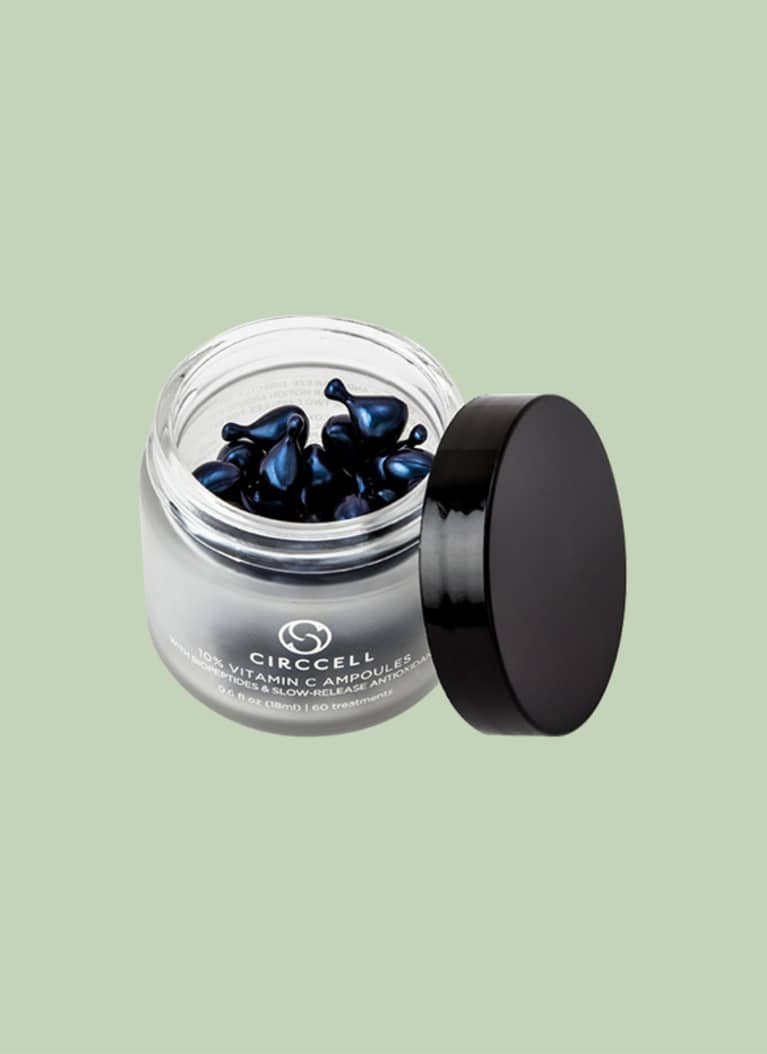 Circell / Circell
Susanne Kaufmann Pollution Skin Defence System
This three-part, 15-day skin reboot helps revive and protect your skin from environmental aggressors. It starts with five days of a stable form of vitamin C to neutralize free radicals, which are triggered by sunlight and pollution. The second step is Ectoin, an active ingredient that helps protect the cell membrane. It ends with the Enzyme Q10 to stimulate collagen production and cell metabolism.
Pollution Skin Defence System, Susanne Kaufmann, $329.99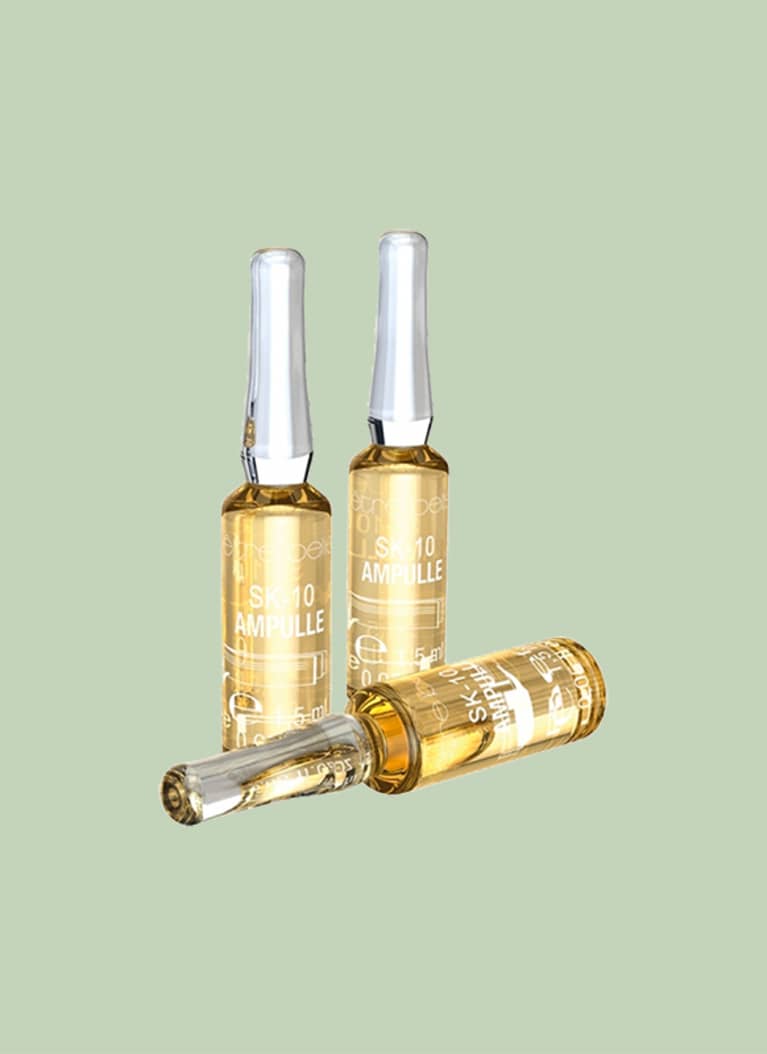 Susanne Kaufmann / Susanne Kaufmann