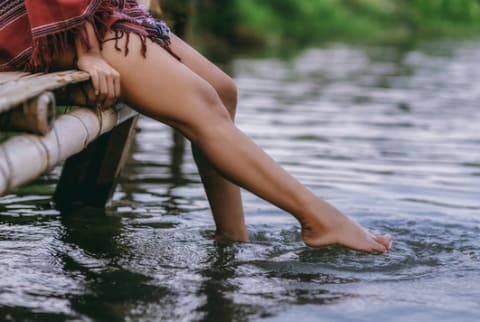 February 4, 2017
Addiction isn't a one-size-fits-all disease and neither is the recovery process. Many people seeking sobriety turn to the traditional 12-step approach but find themselves uncomfortable or distracted by the rigidity of the program and its religious aspects. This is unfortunate, especially at a time when their focus should be on self-empowerment, introspection, connection, and personal growth.
The 12-step model requires the belief in a higher power, and according to Dr. Meredith Sagan, a UCLA-trained psychiatrist from Prominence Treatment Center, "For some, this act of acknowledgement isn't something they are interested in doing, and so the 12-step model is not a match for them."
The road to recovery isn't the same for everyone.
Feeling like you don't belong when you reach out for help can lead to more bad habits and feelings of isolation, and because of this, many people turn to non-12-step programs that integrate multiple methods of treatment. These include individual therapy, group therapy, family therapy, medication management, and various forms of holistic healing like yoga and meditation. Here are some holistic practices to incorporate into your new plan that meets you where you are and gives you room to grow:
1. Reflection
In other words: Find the root of the problem. An effective treatment plan must be multifaceted and involve addressing the short-term symptoms of substance abuse while working to uncover what areas of life you may be seeking escape from. Addiction is often a misguided attempt to self-medicate through trauma, medical issues, anxiety, or depression, or to avoid uncomfortable feelings. A whole-body approach involving psychology, yoga, and a sense of community is often the recipe for long-term success.
2. Meditation
Meditation is more than sitting quietly and breathing deeply—it's the practice of experiencing thoughts, emotions, and feelings of discomfort without judgment or attachment. Managing the onslaught of uncomfortable sensations that arrive with sobriety is a great challenge, and meditation is a valuable tool.
Research from Harvard shows measurable changes in the gray matter of the brains of meditation practitioners; even an eight-week program made a notable difference in areas associated with memory, sense of self, empathy, emotional integration, and stress management. Practitioners report feeling an increased sense of calm, focus, and contentment—positive attributes for any life but especially valuable in the battle against addiction.
Meditation is not the mysterious and esoteric practice that it once was, apps like Buddhify or Stop, Breathe, Think can help you get started in as little as 5 or 10 minutes each day. As you develop a regular practice it becomes easier to summon the sense of calm through breath work and quiet contemplation anywhere and at any time.
3. Yoga
Admitting a substance abuse problem can make you feel weak—you may also find yourself with an abundance of time on your hands, feelings of emotional and physical discomfort, a great longing for something you know isn't in your best interest, and friends that are no longer an appropriate choice to accompany you on your journey through life.
The road to recovery can feel long and lonely, and it's easy to feel lost. Joining a yoga studio (and actively participating by going to class regularly, introducing yourself to the instructor, and getting to know classmates) is an easy way to build strength and a sense of community while hearing inspirational messages to motivate you.
Yoga can also be encouraging—one week the crow pose seems like an utter impossibility, and the next week you're flying high, balanced carefully with razor-sharp focus. Stick with it, be willing to fail, trust that no one is judging you and that everyone is rooting for you, and celebrate your successes—even if it's just physically staying on your mat at a time you would rather be anywhere else.
Remember that yoga isn't one size fits all. Power vinyasa might be the right fit if you feel the need to move actively and sweat, and restorative or yin yoga may be more appropriate if your challenge lies in finding stillness and breathing through discomfort. Start with a gentle beginner class or even a YouTube video to get familiar with the basic poses and then explore different studios and classes to find what feels right.
3. Connection
The most important element in a life well-lived, whether in recovery or not, is a sense of connection—connection with yourself, with those around you, and with the world in which you live. Yoga and meditation are tools that can help you build strength in your body and spirit, but the work lies in being willing to try new things, accept help, consider new perspectives and reach out in a way that may make you feel vulnerable. Dr. Sagan says, "The most valuable tool to have while in recovery is a strong network of support that could include friends, family, a therapist and other individuals who are also in recovery. We were not designed to do life on our own. We were designed to be in connection with people, and it's through our connectedness and a life lived with purpose that the challenges of recovery can be mitigated and a new way of life can be found."
A successful substance abuse treatment program is whatever works for the individual in need, and failing to fit into the 12-step mold doesn't mean you won't succeed. Strengthen your community, your body, your mind, and your spirit with a holistic, whole-body approach that addresses your soul as much as it does the substance.

Ashley McCann
Ashley McCann is a reluctant yogi, slightly chaotic creative and a 200-hour certified yoga teacher who has mastered the art of Savasana. She spends her days barefoot on the beaches of South Florida and writes on mindfulness and wellness topics, from holistic healing to the challenges of balancing modern-day family life. Named to Ignite Social Media's "100 Women Bloggers You Should Read," you can find more of Ashley's musings at ashleyquitefrankly.com.