6 Ways To Reduce Your Risk Of Dementia, According To A New Report
mbg Contributor
By Caroline Muggia
mbg Contributor
Caroline Muggia is a writer, environmental advocate, and registered yoga teacher (E-RYT) with a B.A. in Environmental Studies & Psychology from Middlebury College.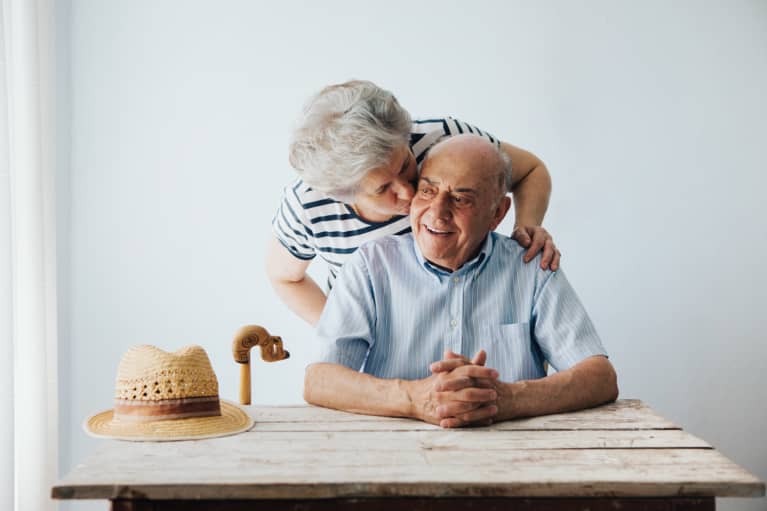 The World Health Organization (WHO) estimates that around 50 million people worldwide have dementia. Dementia is a condition characterized by difficulty with memory, thinking, and doing everyday activities. As for its causes, Alzheimer's disease is one of the most common causes of dementia and is the leading cause of death in the U.S.
"In the next 30 years, the number of people with dementia is expected to triple," said WHO director-general Tedros Adhanom Ghebreyesus, Ph.D., in a statement. "We need to do everything we can to reduce our risk of dementia."
Today, the WHO released new guidelines that provide specific steps for reducing the risk of cognitive decline, and while dementia most commonly affects older people, the WHO points out that it is not a normal part of aging and there are many lifestyle changes we can make earlier on to reduce our risk of dementia:
1.
Getting regular exercise
3.
Avoiding heavy alcohol consumption
6.
Maintaining healthy blood pressure, cholesterol, and blood sugar levels
Research has found that high blood sugar levels are associated with increased risk of developing dementia and increased blood pressure is known to affect brain health negatively and put older adults at risk of dementia. Studies have also found an association between high cholesterol and an increased risk of dementia. Eating a more plant-based diet, avoiding processed foods, and eating foods high in omega-3 fatty acids are just a few ways you work toward healthier blood pressure, cholesterol, and blood sugar.
Beyond these tips for decreasing dementia risk, the report also includes information to help health care providers and policymakers as they move toward more preventive care and lifestyle interventions, which we think is a step in the right direction for the treatment of cognitive decline.
The good news is many of these recommendations are connected. Meaning if you begin exercising more regularly and eating a healthier diet, there's a good chance that'll positively affect your weight and heart health, which ticks four of the six recommendations! Bottom line: It's worth getting a head start, no matter what that looks like, on supporting your brain health for the years to come.