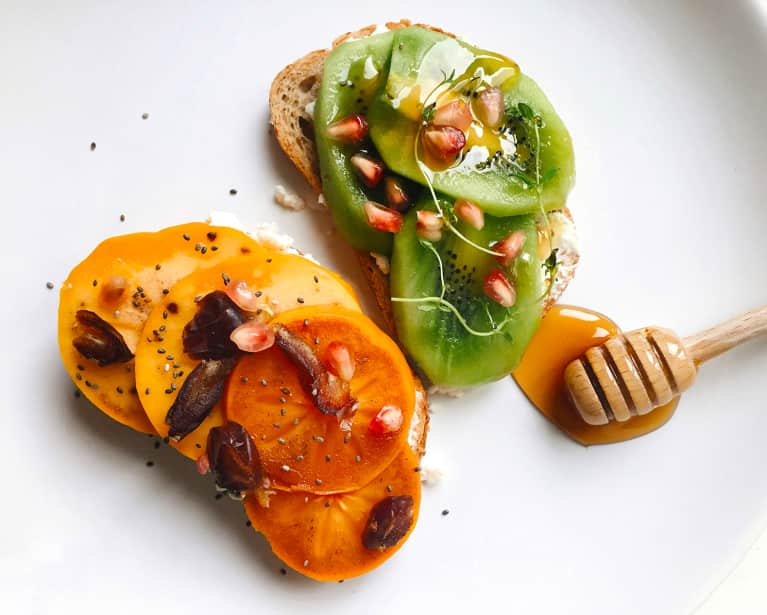 Here's the thing: Not all honeys are created equal. Manuka honey is like nature's version of liquid gold, and it has different health benefits than other types of honey.
Manuka honey's healing properties are well-documented, as it's been a natural remedy for thousands of years. It's so sought after that the Unique Manuka Factor Honey Association (UMF), a third-party based in New Zealand, has produced a rigorous, science-based grading system to help retailers and consumers differentiate which brands supply real (or "genuine") Manuka and determine the "activity levels" of specific product offerings.
Made of nectar from the Manuka flower, Manuka honey is a product of New Zealand—hence its name. True Manuka has varying levels of certain compounds: Leptosperin, DHA, and methylglyoxal (MGO). The UMF traces the concentration of these compounds in products and gives ratings based on purity and quality. Comvita, for example, sells honeys that are UMF 5+, 10+, 15+ and 20+. Higher UMF ratings often translate to a higher cost, but that's because the concentration of real Manuka nectar—the good stuff—is highest in UMF 20+, a supply-constrained grade that comprises only 1 percent of an entire crop.
Just in case you needed another reason to sweeten your tea with honey, or simply take a spoonful, here are six science-backed reasons Manuka honey is incredible: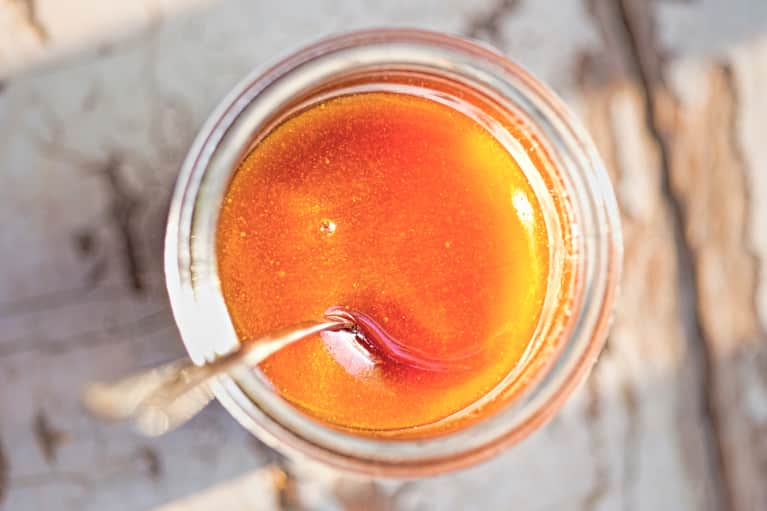 1. Heals minor cuts and burns.
This study shows that the scars of people recovering from surgery heal faster when Manuka honey is part of the post-operative process than when it's not, and other research points to medical-grade Manuka honey as a powerful antibacterial agent, one that has "bactericidal activity against antibiotic-resistant bacteria" that pose a danger to humans.
2. Helps soothe coughs and common cold symptoms.
Ever feel revived after having a cup of hot tea with a spoonful of Manuka honey? Manuka's stickiness coats the throat and can help soothe common cold symptoms. Next time you're feeling under the weather, drop a spoonful of nature's Manuka medicine in your hot beverage of choice.
3. Helps people with acute sinus problems.
One study on a population of people with chronic sinusitis compared the results of daily saline irrigations versus daily Manuka honey irrigations and found that both were helpful in preventing biofilm-producing bacteria.
4. Manuka honey contains compounds that help with digestion.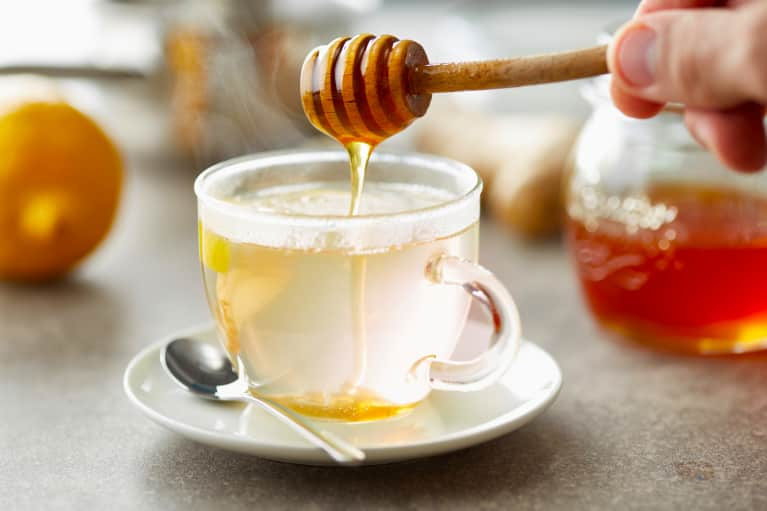 A comprehensive review of existing research suggests that Manuka honey has prebiotic properties thanks to its oligosaccharides. Another study showed that the enzymes in Manuka honey support digestive issues.
5. Manuka honey has a lower glycemic index than other natural sweeteners.
Yes, Manuka honey contains sugar, but at a range of GI 54-59 it has a lower glycemic index than other natural sweeteners. This means that it does not spike blood sugar as much as other foods containing sugar or sweeteners. For example, white sugar has a GI of 68, and watermelon is 72, both of which are substantially higher than Manuka honey.
6. Manuka honey helps even skin tone.
Because Manuka honey is inherently anti-inflammatory, it makes a great face mask and helps with various skin issues. Redness, flaking, acne, and even eczema are calmed by the anti-inflammatory effects of Manuka. Additionally, the polyphenols in Manuka honey help repair the skin's natural barrier, making it more effective at absorbing and retaining moisture.
Whether you're feeling under the weather or want to help inflamed skin, Manuka honey might be your sweet solution. Just remember to consider the UMF factor and know that higher UMFs have more activity and therefore stronger holistic powers. Happy healing!