5 Detoxifying Essential Oils To Boost Immunity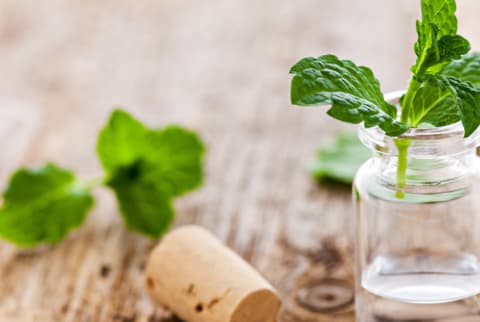 February 2, 2015
When I was first introduced to essential oils a few years ago by my naturopath I had no idea just how much I would fall in love.
As a yoga teacher who was studying to be a Holistic Nutritionist, it was important to me to use products that aligned with my values and were supportive of health.
Advertisement
This ad is displayed using third party content and we do not control its accessibility features.
Over the past year or so, I have come to LOVE these amazing gifts from nature. Simply put, essential oils are to a plant as what blood is to an animal. They carry nutrients, oxygen and life giving energy to all areas of a plant, just as our blood does for us.
As you discover more about the incredible healing properties of pure essential oils, you will begin to realize just how powerful and beneficial they can be — not just for your physicality, but also your mental and emotional well-being.
With the cold winter months officially upon us and quite possibly a few viruses floating around, here are five detoxifying essential oils to help boost your immunity:
1. Lemon
The essential oil derived from a lemon has incredible detoxifying effects on the body. Add a little to your glass of water each morning to help cleanse and clear out the blood, and rid the body of toxic buildup.
Lemon can also be used as a household cleaner — just mix 10 drops of oil with a cup or two of water in a glass spray bottle, and you've got yourself an all natural completely chemical free glass, wood and surface cleaner. It also of course smells refreshing and will help to eliminate stinky odors.
2. Thieves
This blend is an absolute staple in my home and yoga studio. It smells like Christmas in a bottle — with a blend of cloves, cinnamon, lemon, eucalyptus and rosemary oils. I add a drop of this oil to my tea regularly, to help ward off any potential signs of a cold — though I haven't been sick in quite a while!
Thieves oil can also be used as a cleaner — it's antibacterial properties make for an amazing spray for dirty surfaces like public bathrooms. And yes, it also aids in supporting the immune system — a real cold and flu season power house!
I like to keep a 3oz spray bottle with thieves, organic witch hazel and distilled water in my purse at all times, to spray on my face as a refresher, on a toilet seat if I'm somewhere questionable.
3. Peppermint
This is one of the most versatile oils in the world. It can be used topically to help with headaches, indigestion and even to increase mental alertness. Of course peppermint also works well as a tea and for baking. As far as detoxifying your life, peppermint may help reduce cravings and reduce your interest in sugary foods.
4. Lavender
Lavender can help support better sleep, which in turn will allow your body to heal and restore. It is wonderful for women as it may support with PMS symptoms and has a wonderful calming effect on the body and mind.
Diffusing the oil in your bedroom or putting a little on your feet will help support you with an overall sense of well-being.
5. Valor
An oil blend that was created to help boost confidence and courage, Valor is also wonderful to help you sleep. And we all know the importance of a good night's rest during cold and flu season! It also smells amazing and is often used as a cologne or perfume. All you need are a few drops on your pulse points, neck and feet.
Author's note: With the recent surge in essential oil popularity, there are a lot of brands out there claiming to be pure and organic, yet almost all of these companies are using synthetic oils to reduce costs. This can result in an inferior product that lacks life energy and therapeutic value. Please do your research and invest wisely, not only in your health and well-being but the health and well-being of the planet.
Advertisement
This ad is displayed using third party content and we do not control its accessibility features.
Cat O'Connor
Registered Yoga Teacher
Cat O'Connor is inspired by yoga, writing & all experiences that nourish the body, mind & spirit. Through her experiences as a yoga teacher (RYT-500) at her studio in Orillia, ON Nourish Yoga & Wellness Studio, as well as offering retreats throughout the world, Cat has come to realize, it's really ALL yoga. She is beyond grateful to be able to share her life passions with others with the intention of bringing yoga and a higher level of happiness to as many people as possible. Join her in Tulum, Mexico in Feb. 2017 for the 2nd annual Nourish Your Life Yoga & Wellness Retreat, a truly magical experience!
Namaste.