5 Aloe Vera Products To Stock Up On (Even If You Didn't Burn)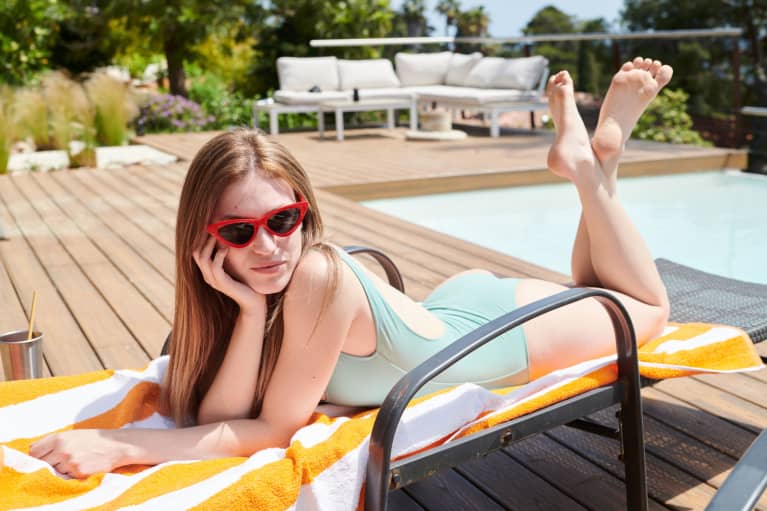 Our editors have independently chosen the products listed on this page. If you purchase something mentioned in this article, we may
earn a small commission
.
Aloe vera continues to be the unrivaled hero of summer. It's been used for centuries to hydrate skin and soothe irritation, thanks to the ingredients' vitamin, mineral, and amino acid content. This is why it's the go-to for sunburns. And always important to note when discussing aloe, however, is that according to the research available, it will not reverse sun damage, only calm it topically, so you can't spend the whole day in the sun and expect to fix it by slapping on a gel.
Now, we know you, dear reader, are responsible with your SPF: Not only are you picking safe options, but you're being diligent about reapplication. No, you would never burn.
Are you reading this sarcastically? You should be. I'm a beauty editor and burned just last week! And I applied sunscreen and sat in the shade 95% of the time! Still baffled how that happened. So, listen, I'm sympathetic to needing a little after-sun soothing.
So you can either buy your own plant to harvest the fresh juices yourself (here are some DIY recipes), or you can try out these below. They contain the ingredient—plus a few other beauty helpers.
Alpyn Beauty PlantGenius Melt Moisturizer
It's suitable for any time of year, but this hydrating daily face lotion soaks in with no tack or weight, making it especially ideal for the hot and humid months. Along with aloe, it has ceramides, hyaluronic acid, squalane—and vitamin C to brighten skin after sun exposure.
PlantGenius Melt Moisturizer, Alpyn Beauty ($60)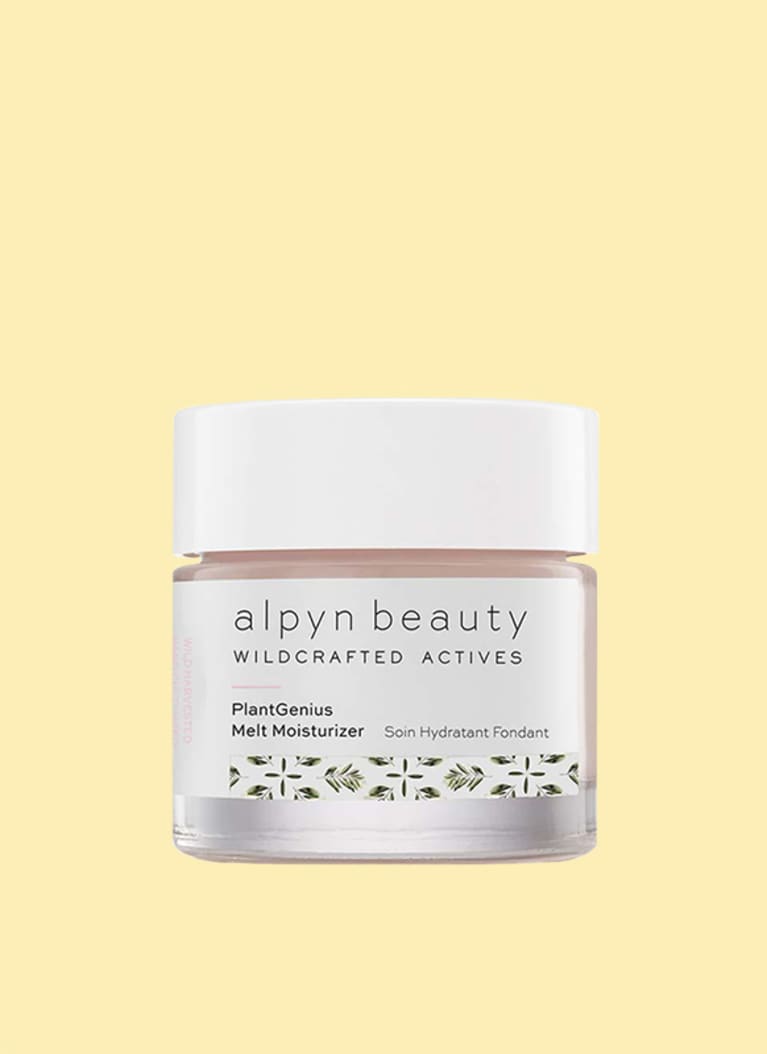 mindbodygreen / mindbodygreen
Naturopathica Aloe Replenishing Gel Mask
There are few things I can think of that are as satisfying as this hydrating mask after a day outdoors. It has not only cooling aloe but also prickly pear cactus and hyaluronic acid for extra hydration. Store it in your fridge for an extra chill kick.
Aloe Replenishing Gel Mask, Naturopathica ($29)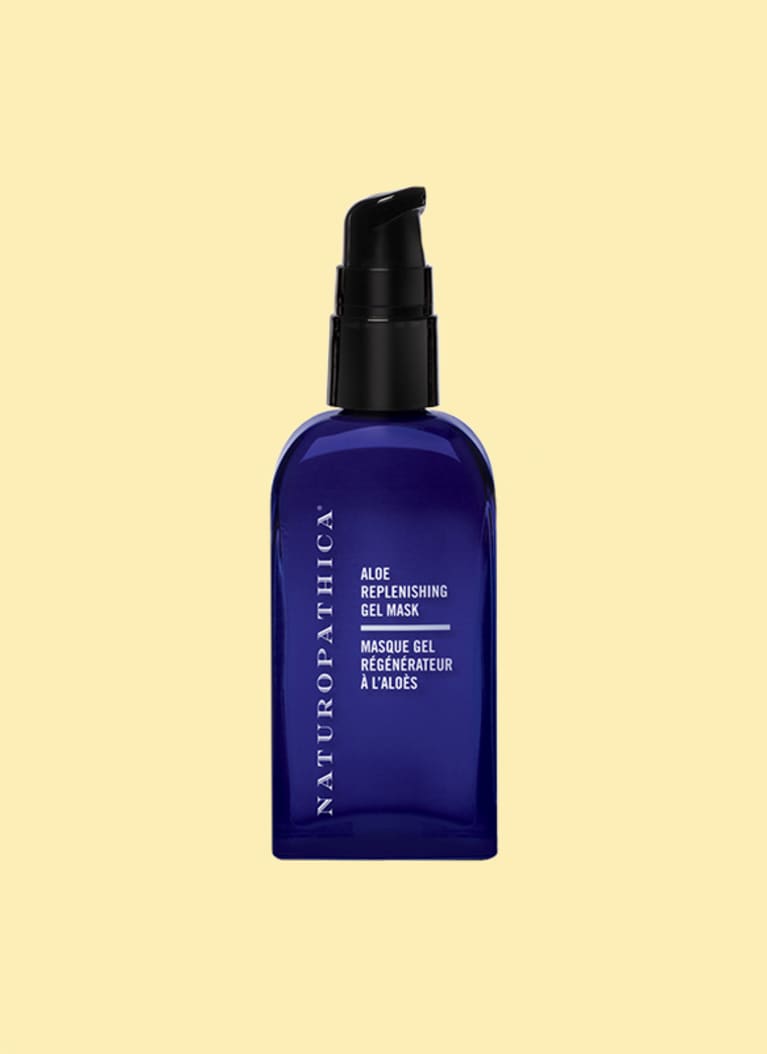 mindbodygreen / mindbodygreen
Lightweight Hydration + Hibiscus Water Conditioner, Maui Moisture
With hibiscus water, passion fruit, watermelon, and an aloe vera base, I'd think this was a summer cocktail, not a conditioner. We know that sun damage affects hair like it does the skin (learn about how it affects your color specifically, here). One of the best ways to aid your hair health is to feed it antioxidants to neutralize free radicals, which are the leading cause of aging hair. This comes full of them, with scalp-hydrating aloe. Another bonus: It's silicone-free.
Lightweight Hydration + Hibiscus Water Conditioner, Maui Moisture ($6.97)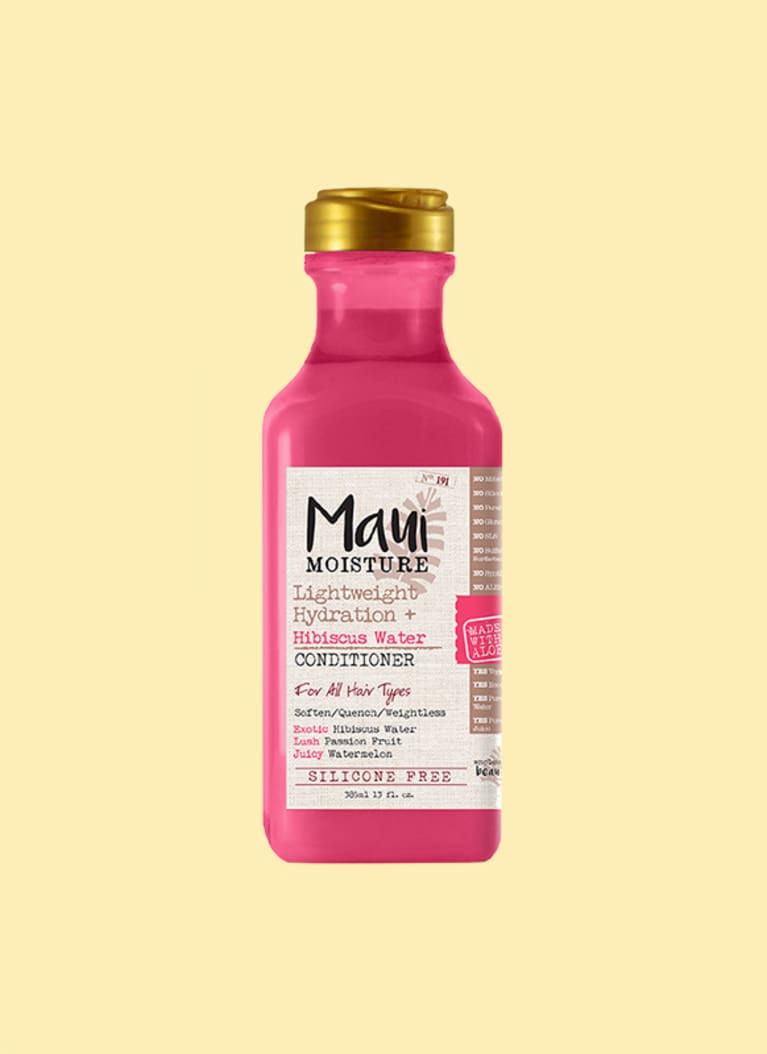 mindbodygreen / mindbodygreen
Avalon Organics Unscented Aloe Hand & Body Lotion
This full-body option is also made with shea butter, calendula, and nutrient-rich beta-glucan, so it can help restore your skin's lipid barrier, which can become compromised through harsh winter weather or sun damage.
Unscented Aloe Hand & Body Lotion, Avalon Organics ($11.40)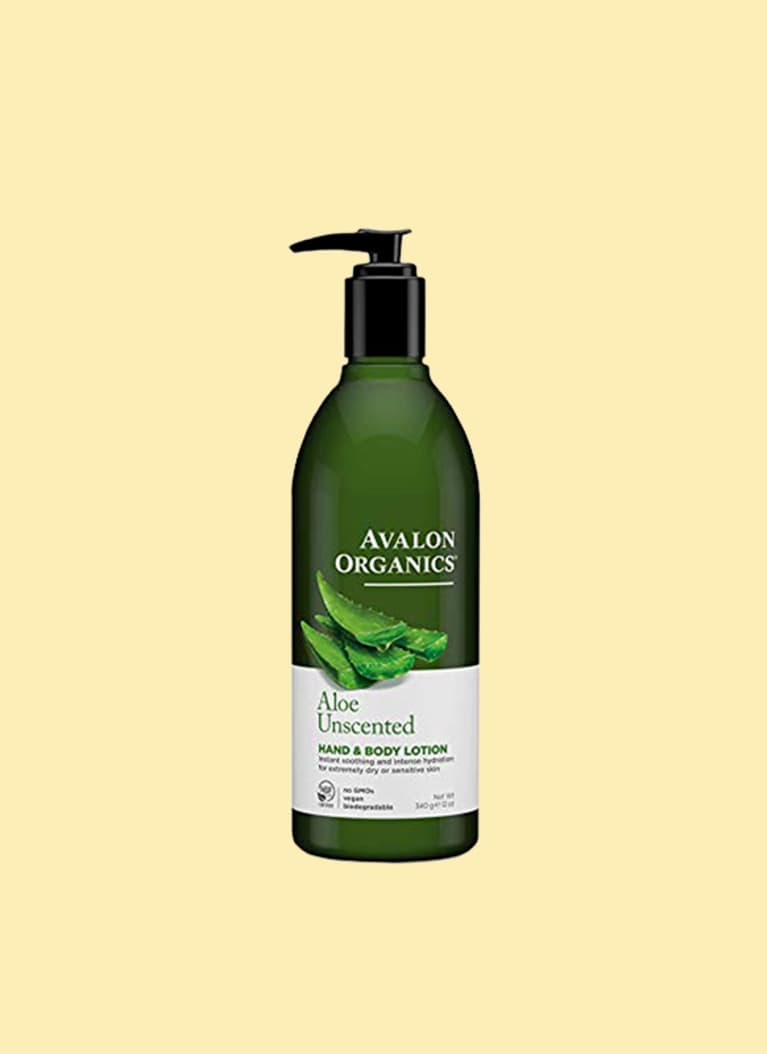 mindbodygreen / mindbodygreen
Aromatics International Aloe Vera Gel
If you want to make your own lotions, masks, or sprays at home but don't have the space or resources for a plant, this 99.7% pure carrier gel is a great alternative (the rest is natural preservatives, so it can have a shelf life of up to two years).
Aloe Vera Gel, Aromatics International ($17)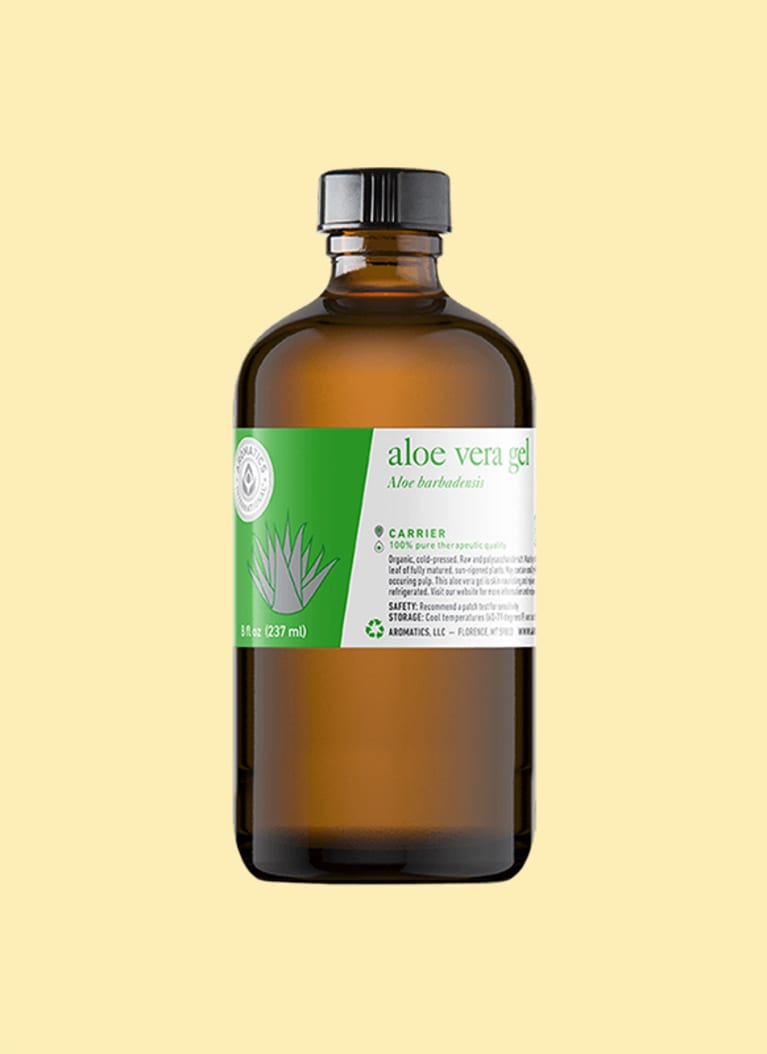 mindbodygreen / mindbodygreen