"April Showers Bring May Powers." Yes, my friends, Spring has sprung. Or maybe it hasn't and Mother Nature is being cruel in your neck of the woods, but either way, May is just around the corner and that groundhog and his shadow are a far distant memory. After a long winter hibernation, the world is springing to life and suddenly we feel powerful again. As we transition into this wonderfully powerful – and flowerful! –  season, the very contagious "Spring Fever" is sweeping across the world and our bodies and minds are working overtime. We're all in need of energy, but before you reach for that coffee cup, try these natural ways to put the spring back in your step.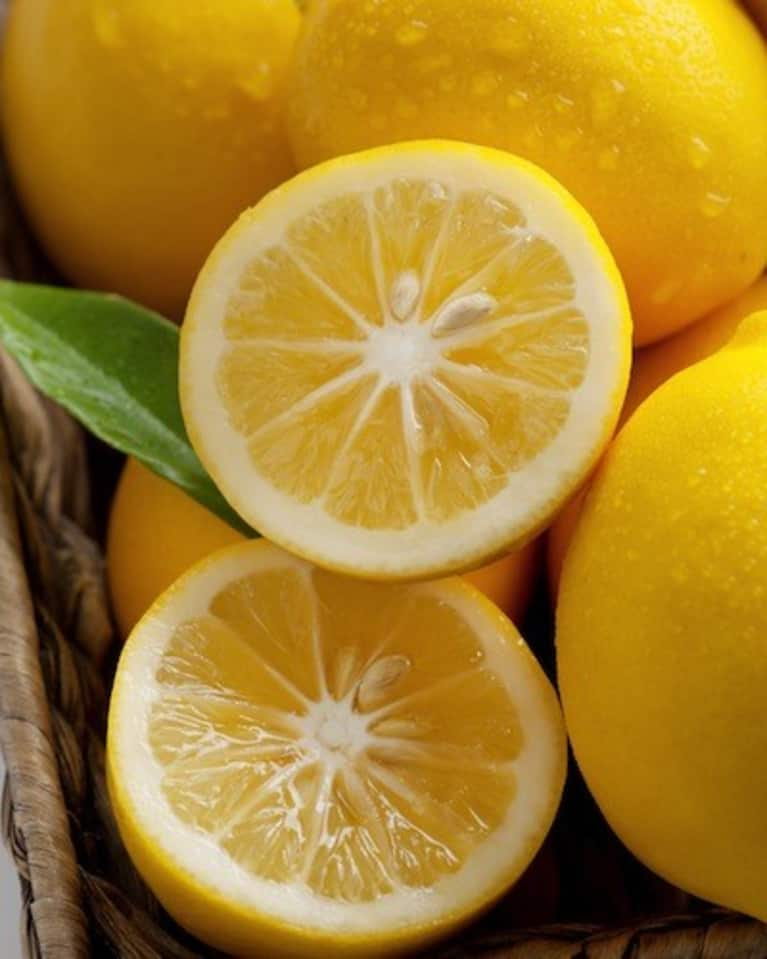 Lemons cleans the liver and help the body to detox. If the body is ridden with toxins, you'll feel sluggish and low. Drink hot water with lemon every morning to wake up your digestive system and get your other organs ready to rock, no matter what the day has in store for you. Meyer lemons are sweeter than most lemons, so use them in desserts, salad dressings, healthy cocktails and juices, or squeeze over your favorite bowl of grains and veggies.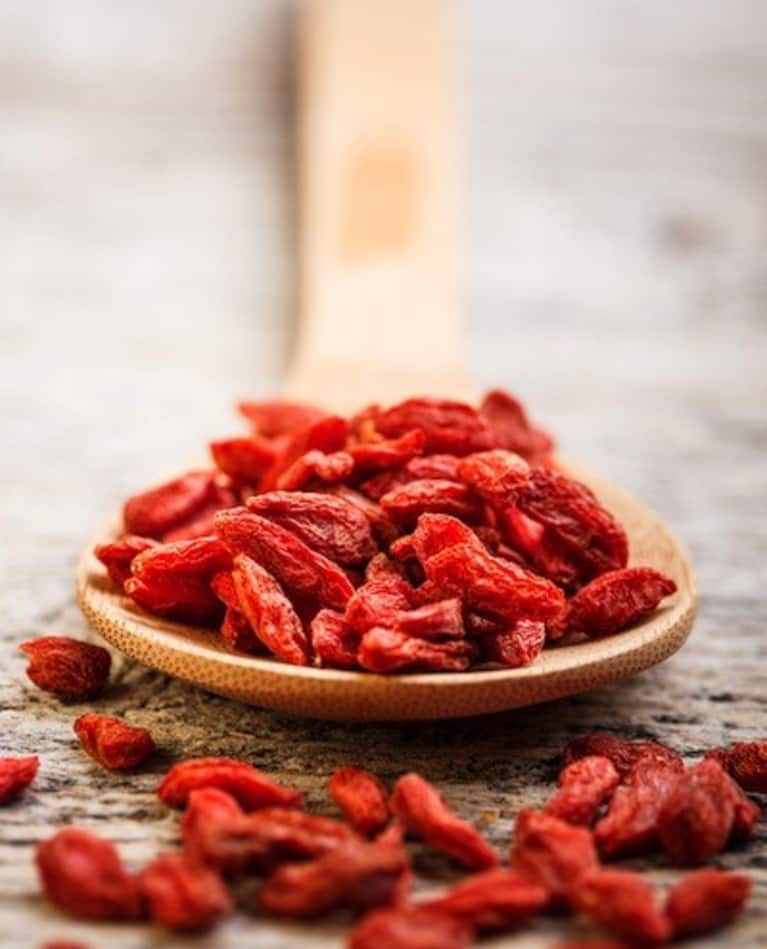 Goji berries are also known as "happy berries" because they are a favorite food of Tibetan monks who swear by their mood-boosting properties. Goji berries are one of the most nutritionally dense foods on the planet and are filled with vitamins, minerals, antioxidants, iron, beta carotene and protein. They're fruit-flavored and delicious!
Goji berries add a wonderful boost of protein and energy to any smoothie or snack, are wonderful steeped in hot water to make Goji tea, or make for a great snack when you need an energy kick any time of day. Soak your berries to make them extra-moist and ease digestion and buy them from a reliable source. (I personally love the moistness of Sunfood's variety.)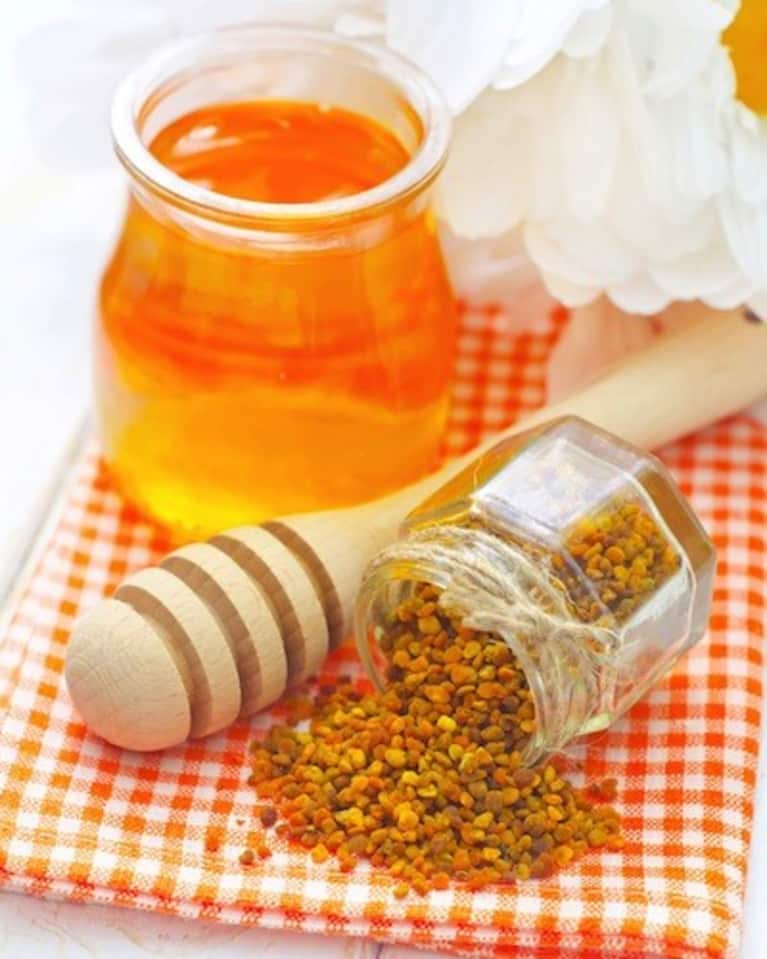 Looking for a quick fix that will keep you buzzing all day long? No fear, bee pollen is here! One teaspoon contains billions of grains of flower pollen. It's rich in protein, carbohydrates and B vitamins, so it's a natural energizer. In fact, bee pollen is richer in protein than any animal source and its protein is ready to be used by the body immediately. It also boosts immunity, aids digestion, treats allergies, and supports the heart, all of which contribute to high energy levels. Add one tablespoon to a fruit salad or green smoothie in the morning for all-day energy.
Matcha (it's a green tea from Japan)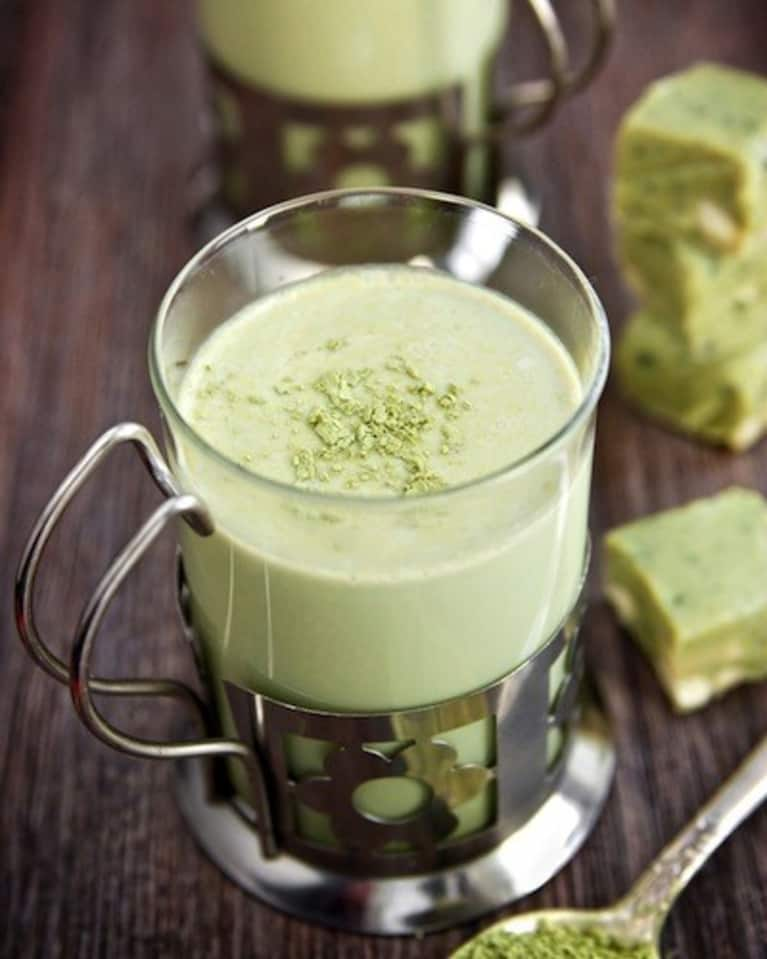 I've got Matchaobsession. This green powder is a powerful energy booster, packed with antioxidants, beta carotene, fiber, vitamins and minerals and just enough caffeine to get you moving and motivated without feeling jittery or frazzled.

Add some matcha powder to your morning smoothie, add to hot water and serve traditional Japanese-style and stir with a bamboo whisk, mix with cold water or coconut water for a refreshing Matcha iced tea or mix into almond milk and warm over the stovetop. Matcha is also a great addition to desserts. Make sure you purchase high quality Matcha from a reliable source. (I am currently digging the "black label" Matcha from Got Matcha.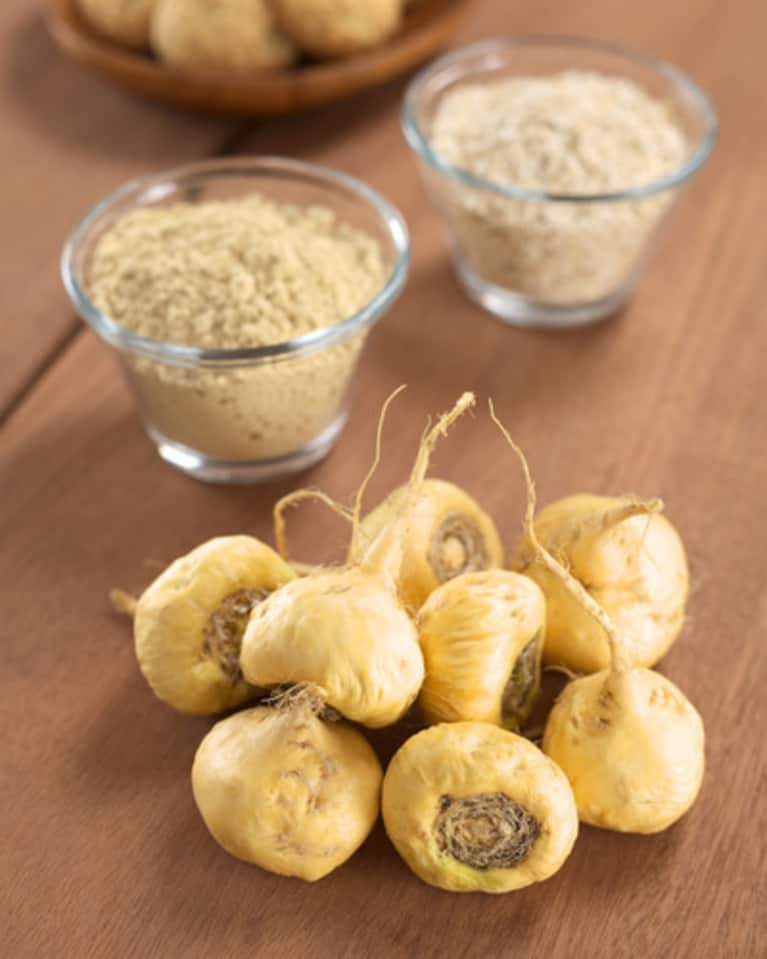 Hey sexy! It's Spring .... Otherwise known as mating season in the animal kingdom. Whether its mating season or dating season for you, make sure your hormones are happy with a daily dose of maca. It's loaded with minerals and helps to balance hormones in both women and men. Maca has no caffeine so it doesn't cause a coffee-like rush (followed by a crash hours later) but instead supports the body with sustained energy for hours.
Try adding 1 teaspoon of maca powder in your morning smoothie. Try either regular maca or (my personal favorite) the red variety like Sunfood's Delicate Red Maca. And if the sunshine outside isn't making you skip through the streets with happiness, maca is a natural mood-booster so strap on those smiles!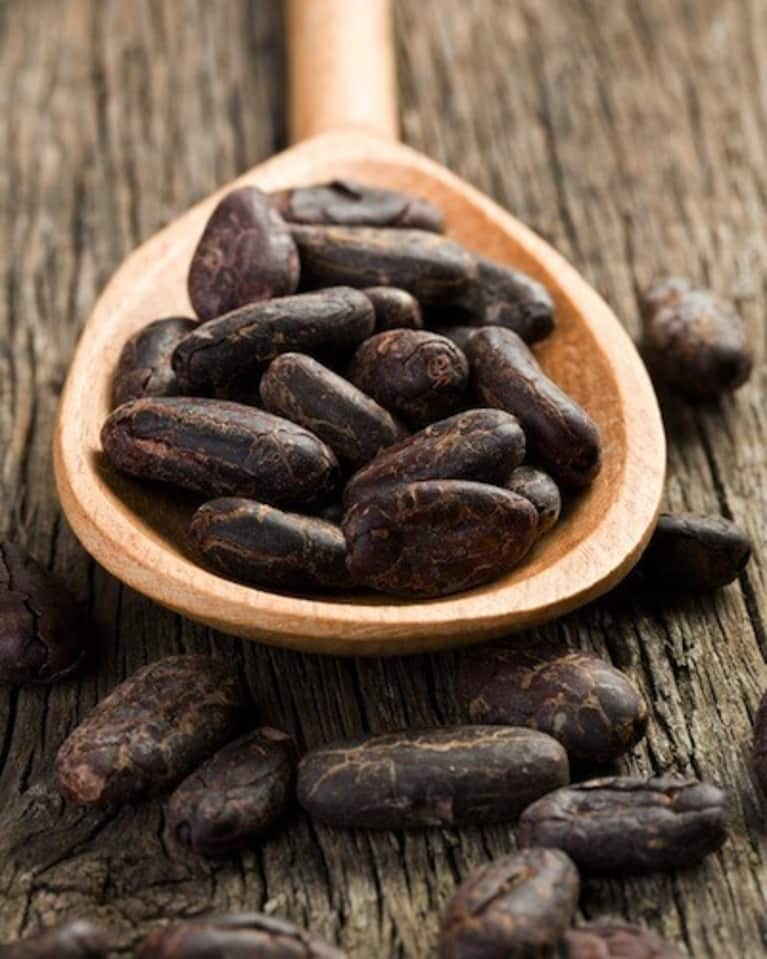 I've discovered the secret to unlimited energy and happiness. Are you sitting down? It's … drum roll please… SLEEP. This underrated phenomenon is the key to health, beauty, and daily energy. If you're tossing and turning all night or if that brilliant mind of yours just can't seem to calm down, a magnesium supplement may be what the doctor ordered. (Or what the doctor didn't order, but should!)
Magnesium is found in so many delicious foods: chocolate (in the form of raw cacao, please), quinoa, pumpkin seeds, sesame seeds, almonds, dates and bananas. If you opt for a supplement, stick with magnesium glycinate to prevent stomach upset.
Milkshakes (MOOve over dairy!)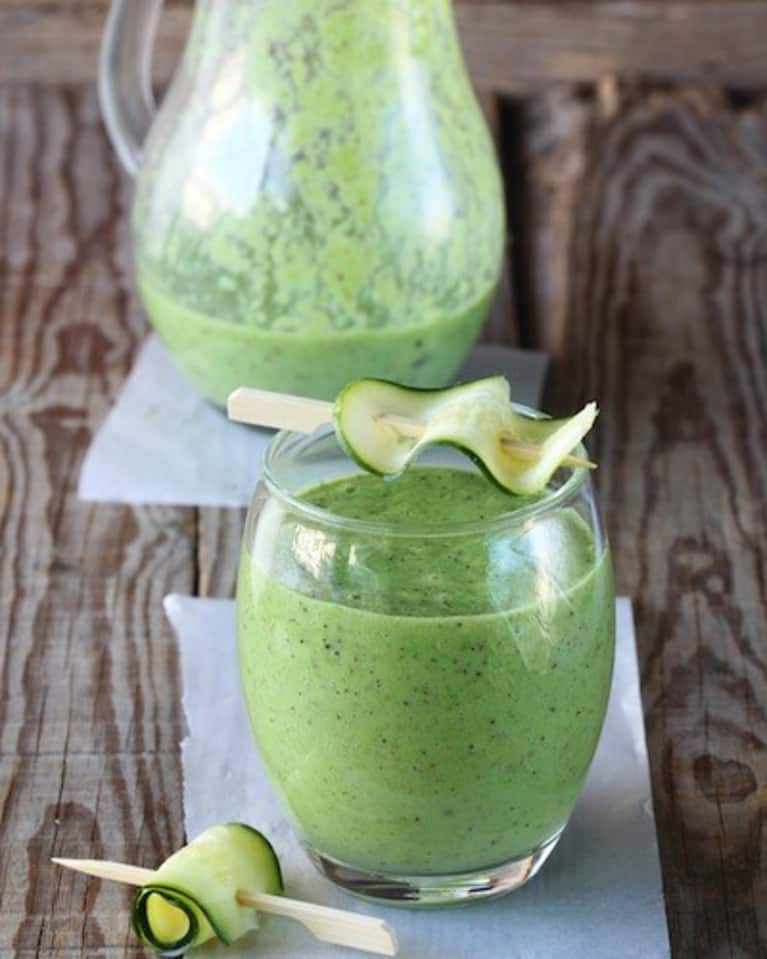 And, by "milkshake," I of course refer to blended beverages free of cow's milk. Instead make some milkshakes with creamy and delicious almond, hemp, brazil nut or other nut milks. (If you're allergic to nuts, you can be creative and make coconut, quinoa, buckwheat or oat milk, too.) Blending foods into milkshake form gives the digestive system a break and allows the body to use its energy for other things.

Add your favorite greens for an even bigger kick with liquid chlorophyll that will send the sun's energy directly into your bloodstream. Fruits also add energy through their natural sugars so add a banana or some seasonal fruits like strawberries into the mix. Blended soups, "milk"-less smoothies, purées and porridges are also great ways to "pre-digest" your food so that your digestive system can take a break while you get out into the world and do your thing.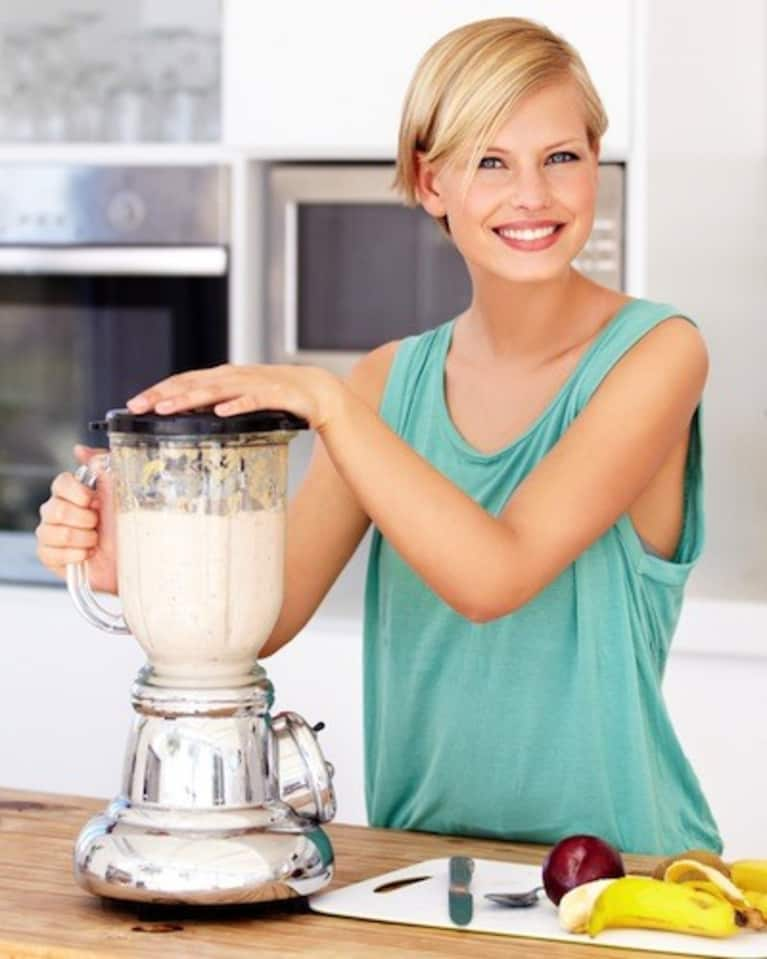 To prepare, simply mix together (in a Vitamix, food processor or even by hand): one avocado, 1 tablespoon of cacao powder, 1 teaspoon of Mesquite powder, a pinch of Cayenne pepper, ¼ teaspoon of cinnamon, 1 Medjool date (soaked until soft and pitted), ¼ teaspoon of vanilla powder and (optional, but delicious and energizing), and 1 teaspoon of maca powder until smooth and creamy. Top with cacao nibs for extra crunch and a huge surge of energy that will make that coffee pot brewing nearby very jealous.

This treat is rich in magnesium, antioxidants and vitamins. It's a great source of theobromine, which stimulates the nervous system just like caffeine for a healthy energy boost. Cacao also helps to release endorphins and stabilize blood sugar so it's a delicious good mood food. Avocadoes are packed with protein and vitamins, making them a great energy source and the Cayenne pepper also boosts metabolism and increases energy levels. Dates add a burst of natural sugars plus magnesium and potassium. Add maca powder for even more oomph.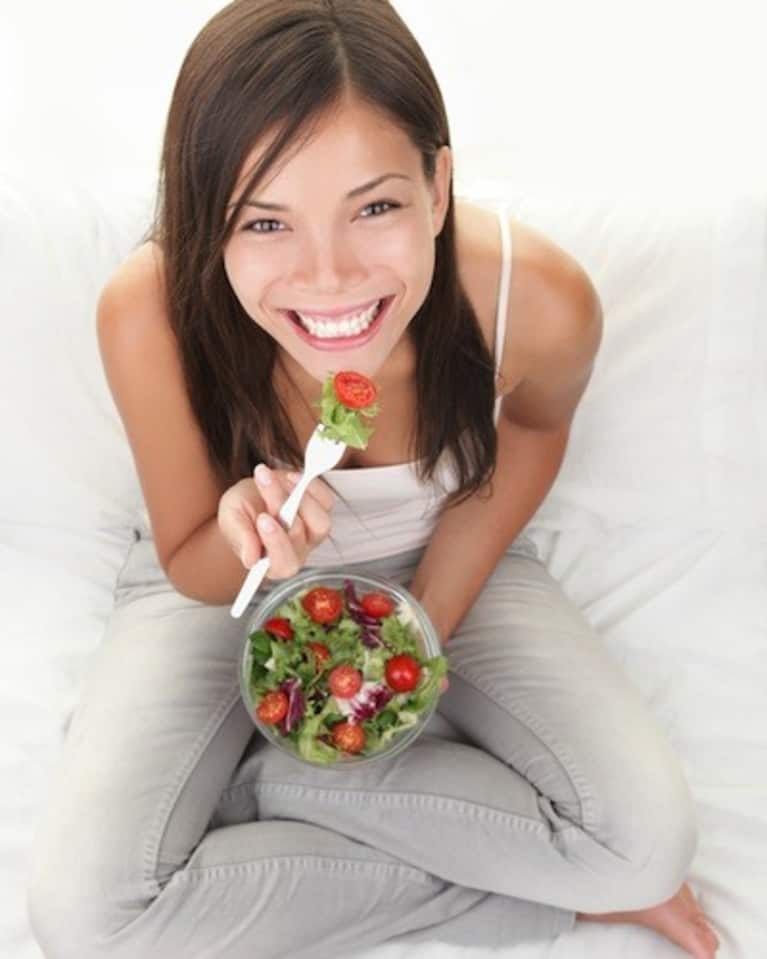 OM my goodness, another person telling you to meditate!?

Yes, sit down, relax, and enjoy the spiritual show. Eating all of these wonderful energy-boosting foods is just as important as enjoying them in a relaxed manner. You may not have the luxury of dining on a mountain top surrounded by chirping birds and Tibetan monks chanting, but even just a few minutes of meditation every day will calm the mind and the body and let your brain use its brilliance for things other than worrying, panicking or stressing out.
Imagine the possibilities!