How to Give Yourself a Pep Talk When You Feel Stupid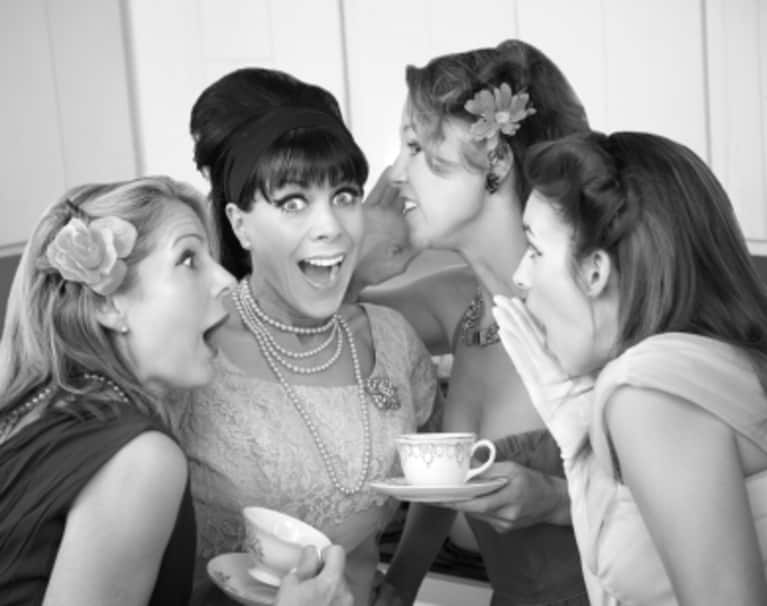 Have you ever been in a situation where you felt stupid? Worried you didn't know enough? Maybe you were at a dinner party and suddenly felt insecure for not being able to contribute to the discussion when it turned to say, Syria. You sunk in your chair, your cheeks turning pink, and prayed for the ground to swallow you up.
You kicked yourself for being so clueless. Why does everyone else seem to know so more than you? Maybe you make a decision to study up on everything you feel is lacking. You start reading books your friends enjoy. You look at websites to mask your blind spots. You attend seminars by names you didn't know (or care) existed. All in an attempt to cover up the "awful truth"–that something is wrong with you, with the hope that the next time you're in a similar situation, you'll have the goods. You'll be able to look and feel intelligent in displaying your first-rate knowledge.
Well, I'm going to say that this isn't the answer. You don't need to quickly learn everything there is to know. It's not necessary to study up just so you feel intelligent. You are perfect and not lacking.
Here are 5 tips to feel OK about what you do (and don't) know:
1. Know that you're not alone 
Everyone feels inadequate about his or her knowledge at some point, so why not share how you feel? Be truthful, and keep the topic light.
2. Give value to your unique mind
Who says that just because someone else knows about and has high regard for something, you need to as well? Consider and give value to your unique mind. It's likely that other people admire and respect you for the things that interest you.
3. Accept your feelings
Rather than try to escape any negative feelings (such as shame or embarrassment), try to accept your feelings. See what happens when you say to yourself, "I don't know enough." What's it like to meditate on this idea? To share it with a loved-one? My recent fragility sparked a meaningful conversation with my boyfriend, in which I got to feel close to him and genuinely OK in feeling stupid.
4. Take joy in what you know
If everyone had the exact same knowledge and interests, the world would be a pretty dull place. There's magic in diversity and the wide range of knowledge that exists. You can teach and inspire others, and they you.
5. Choose your horizons 
Learning is an excellent thing, as long as you genuinely want and care to learn. Choose your focus. Invest time and energy in knowledge you deem worthwhile, being driven by love, rather than fear. Read articles that make a difference.
Own your strength today, and feel empowered by what you know. There's nothing lacking but perhaps a little confidence in just how truly wonderful you are.