5 Ways to Use Coconut Oil
Our editors have independently chosen the products listed on this page. If you purchase something mentioned in this article, we may
earn a small commission
.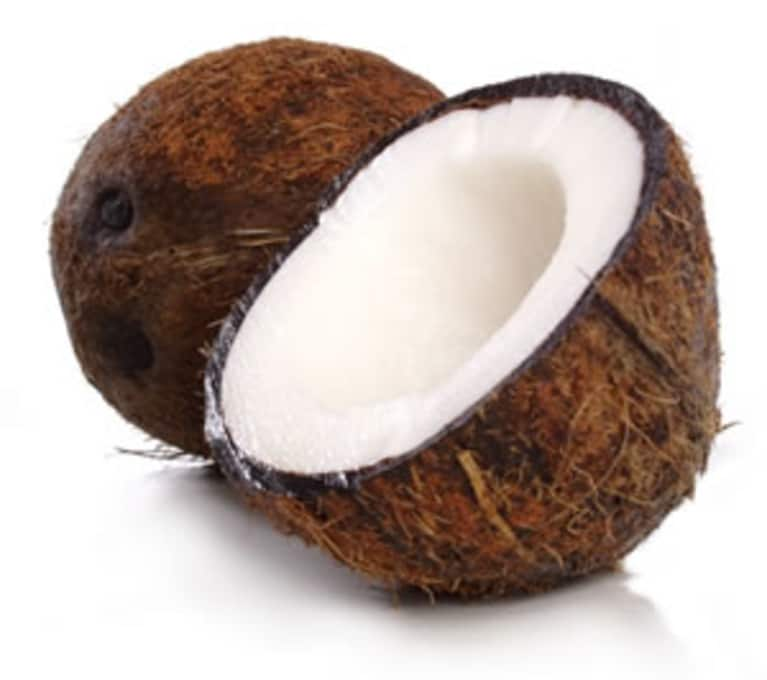 Coconut oil is an amazing natural elixir that has some pretty incredible uses. Here are five of my favorites:
1. Eat It. This is perhaps the most obvious use, but very important nonetheless! You might be saying, "but wait, coconut oil is a saturated fat", and while that may be true, just roll with me for a moment. Not all saturated fats are created equal. Coconut oil is composed primarily of medium-chain fatty acids (MCFAs) that are burned almost immediately for energy production. Bruce Fife says in his book The Coconut Oil Miracle, "Eating foods containing MCFAs is like putting high octane fuel into your car. The car runs more smoothly and gets better gas mileage. Likewise, with MCFAs, your body performs better because it has more energy and greater endurance". In addition, coconut oil wont produce free-radicals upon heating like other vegetable oils do. It can be used in cooking without fear!
2. Body Lotion. In my opinion, coconut oil is the best natural skin lotion available. I have been using it as my body and face lotion for years and my skin has never looked better. Not to mention, is smells amazing! Coconut oil is quickly absorbed and won't leave your skin feeling greasy. One jar of coconut oil is my body lotion, face lotion, anti-wrinkle cream, eye-cream, stretch mark cream and massage lotion. Wow, not bad for something that costs just 20 bucks!
3. Hair Care. Coconut oil makes a great hair mask. Apply a few teaspoons of melted coconut oil to your hair and let it soak in for a few hours or overnight, then wash it out. It will leave your hair very shiny and smooth!
4. Makeup Remover. This one is so simple but you will be amazed at how well it works. Just take a cotton pad and dab some coconut oil on it and rub over your face and eyes.
5. Healing Bug Bites and Other Cuts. When coconut oil is applied to scarps or cuts it forms a thin layer that protects the cut from dust and bacteria. When applied directly to bug bites, it can stop the itching sensation. Coconut oil also speeds up the healing process.
Overall, I suggest getting your hands on some of this miracle oil pronto! Always get food grade oil that is unrefined. There are many brands to choose from, all with tastes that vary slightly. I suggest trying a few brands until you find one that you really like. For more information on the many benefits and uses of coconut oil I recommend reading The Coconut Oil Miracle by Bruce Fife.