Is Lagom The New Scandi Wellness Trend?
Contributing Wellness & Beauty Editor
By Lindsay Kellner
Contributing Wellness & Beauty Editor
Lindsay is a freelance writer and certified yoga instructor based in Brooklyn, NY. She holds a journalism and psychology degree from New York University. Kellner is the co-author of "The Spirit Almanac: A Modern Guide to Ancient Self Care," with mbg Sustainability Editor Emma Loewe.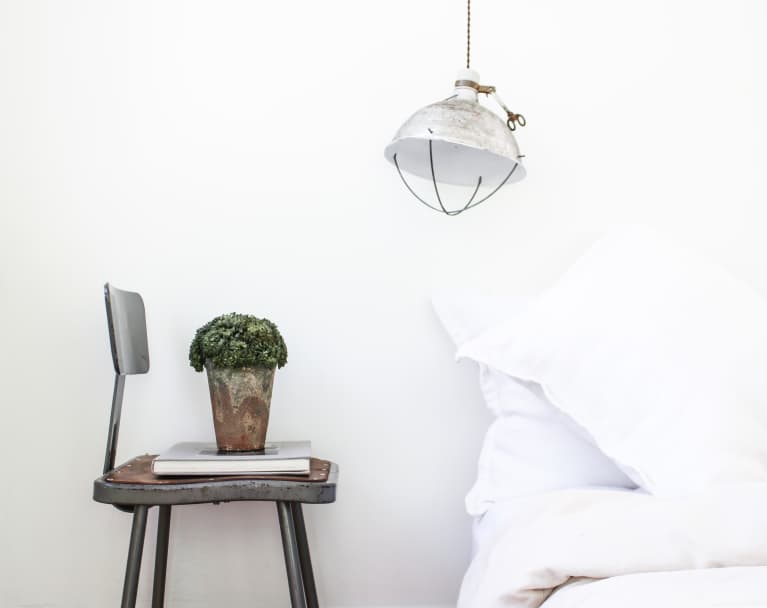 Chances are you experienced the hygge "trend" that rippled through the wellness world this winter, a Danish-born philosophy that captures the warm and fuzzy satisfaction of going the extra mile to feel cozy. A smoking fireplace, large-knit cashmere throw, and a steaming beverage in hand are cornerstones of this Scandinavian trend that ranks comfort above all else. So if you've heard whisperings of lagom, a Swedish word that means "just the right amount," or "not too little, not too much," you might be tempted to think it's the new hygge. Google tells us that search is higher in 2017 than any prior year, a number of books written on the topic are due to come out by the fall, and Swedish home décor brand IKEA has even come out with a lagom philosophy connected to cost-conscious sustainability. We're here to tell you it's not—and to take a deep breath. Our beloved hygge isn't going anywhere.
While lagom certainly has its own appeal, we're taking it with a grain of salt.
First, declaring lagom the next hygge would be the antithesis of its essence. At its root, lagom is a specific brand of moderation that highlights discipline and restraint, a nod to a culture largely shaped by the Lutheran belief system. The example often discussed in the media is milk. Swedes largely prefer 1.5 percent, not whole, not completely dairy-averse, and not free of fat. It's just the right amount. If hygge is all about the extra, lagom is only the essentials.
While lagom certainly has its own appeal, we're taking it with a grain of salt. The same prudence that applies to say, milk, also extends to personality, politics, and creative expression. Lagom has a positive connotation, but as one Swede aptly points out, it's inherently limiting. What would it mean for wellness? Nothing too intense or extreme, of course, so say goodbye to boot camp, marathons, #yogaeverydamnday, and your plant-based lifestyle. But on the flip side, it means 35-hour work weeks, more vacation days, and more time spent with friends and family.
Western culture can learn a lot from lagom especially when it comes to our propensity for overdoing. At the risk of making a very meta suggestion, we'll take lagom approach to lagom, perhaps creating more wiggle room for finding daily joy and authentic self-expression.