The Miraculous Practice That Makes Your Body Act Younger (Hint: You Might Already Be Doing It)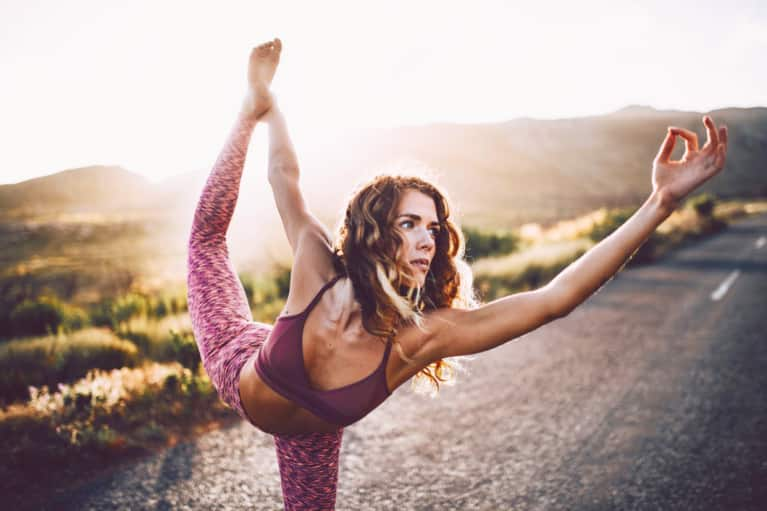 There's a miracle treatment that turns back the clock you probably haven't heard of. Even better? It's free.
That's saying a lot considering that the market for anti-aging products and services was valued at an estimated $261.9 billion in 2013, according to BCC Research. So, what if I told you that you can reduce your risk of major illnesses, such as heart disease, stroke, type 2 diabetes and cancer by up to 50 percent and lower your risk of early death by up to 30 percent? It's free, easy to take, has an immediate effect, and you don't need a prescription to get it.
It goes by the name of (drumroll) exercise.
Exercise is the miracle cure we've always had but often neglected to take advantage of. Whatever your age, there's strong scientific evidence that being physically active can help you lead a healthier and happier life. People who exercise regularly have up to a 35 percent lower risk of coronary heart disease and stroke, up to a 50 percent lower risk of type 2 diabetes, up to a 50 percent lower risk of colon cancer, up to a 20 percent lower risk of breast cancer, a 30 percent lower risk of early death, to name a few.
On top of all this, research shows that physical activity can boost self-esteem, mood, sleep quality and energy, and reduce your risk of stress. Scientists believe that the reason for these amazing benefits is due to something called telomeres, which are the caps at the end of each strand of DNA that protect our chromosomes. Unfortunately, the telomeres themselves get shorter as we get older, and it is this shortening that is the fundamental change that underlies all aging.
Scientists working at the University of Colorado analyzed the telomere length and aerobic fitness of four groups of people. The two younger groups had essentially the same length of telomeres. However, in the two older groups, the telomeres in the sedentary group were dramatically shorter than in the active group.
The external age-reversing benefits of exercise:
The advantages of exercise do not stop there. Getting wrinkles may be an inevitable part of aging, but scientists have discovered that you may be able to maintain your skin's youth—and without pumping it full of chemicals (hurrah!). New research from McMaster University in Ontario has found that exercise could not only keep skin younger but may also even reverse skin aging in people who become more active late in life.
In a study for The Anatomical Society, researchers investigated two different groups of men and women between the ages of 20 to 84. Half of the volunteers had an active lifestyle, participating in about three sessions of exercise per week. The other half of the group exercised for less than an hour per week. The study found that those over 40 had skin compositions closer to that of the 20- and 30-year-olds than to that of others of their age who do not exercise regularly, even if they were past age 65.
How exercise changes our skin is not yet completely understood. The scientists checked for alterations in the levels of substances called myokines, which are created by working muscles. These substances enter the bloodstream and jump-start changes in cells far from the muscles themselves. The scientists found much higher levels of a myokine called IL-15 in the skin samples of volunteers after exercise, which may explain the skin's youthful appearance.
So, what are you waiting for? We'll see you at the gym.