The Self-Care Essential Most People Forget About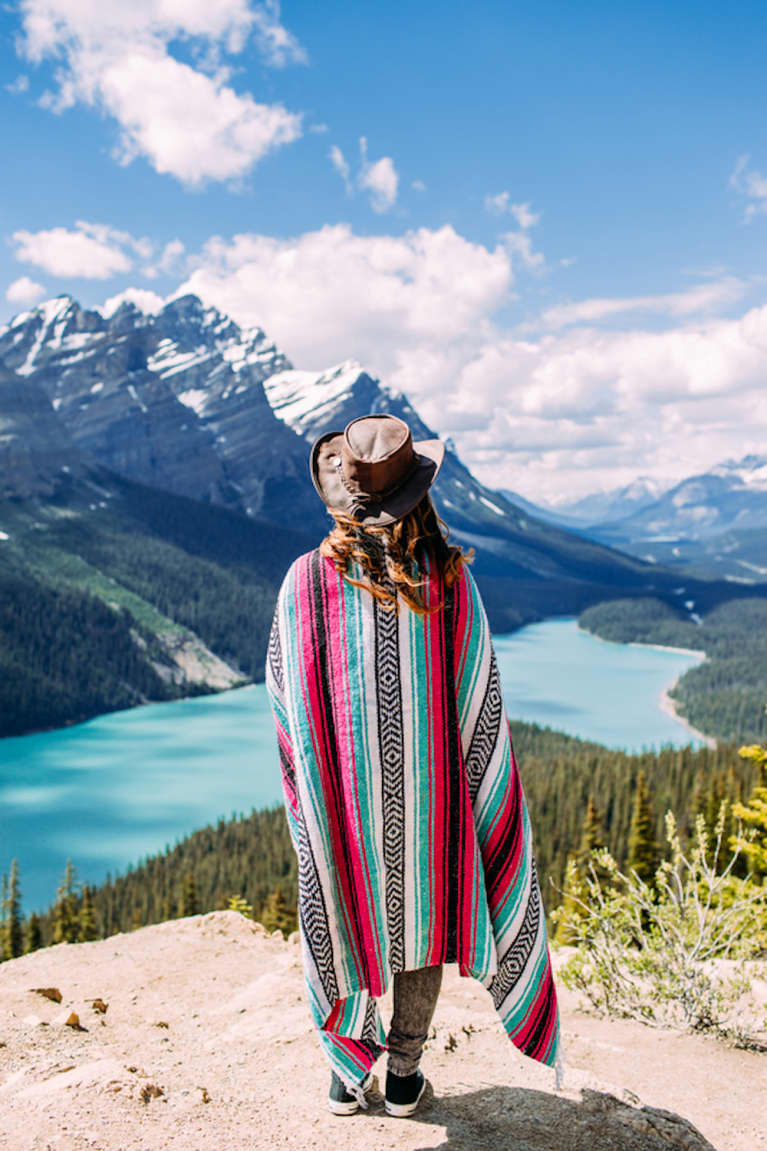 I love to travel. Everything about it makes my heart full. I feel more productive, more centered, and more aware. I try to arrange a few trips each year, either for business or pleasure, because travel is such a wonderful thing—both for society as a whole and for personal growth.
When we travel we learn about different cultures and we are forced out of the monotony of day-to-day living. Do you even know what you said to the barista this morning while ordering your coffee? Was it the same dialogue you had the day before? I bet traveling to a new country with different niceties or ways of living will pull you out of that routine!
Traveling is good for your mental health.
For me, travel is the perfect way to push myself out of my comfort zone. For many years of my life I've struggled with anxiety and have often felt lost—unable to recognize who I am as a person. It's become more and more apparent to me how much travel has helped me deal with this. It's forced me to come face-to-face with fear—fear of saying or doing the wrong thing, fear of drawing attention to myself, fear of speaking to people I don't know—and overcome it.
My recent trip to London was a wonderful reflection for me to see how far I've come in working through these daily anxieties. Travel is my way of getting out of my element and into a new world of learning. It's also a great way to measure how much my mind-body practices have helped me grow and become braver.
Travel taught me to treat myself like an asset.
I've been practicing yoga and mindfulness for a number of years now, but it has only been in the past eight months or so that I've made it a consistent, conscious practice. Yoga and mindfulness have taught me to work through the storm and to separate myself from the chaos with patience and non-judgment. And although that anxiety still lingers in the background, I'm able to recognize it, reflect on it, and learn from it instead of allowing it to block me from experiencing life or pursuing my goals.
I really never thought I'd ever be where I am at today in terms of love for myself—I didn't think it was ever even possible to live so freely. I never realized how important it was to treat myself as a valuable asset so that I can truly be available to others. In addition to my own mind-body practices, travel has been an essential component of me learning these important lessons.
Don't think of travel as a luxury.
I always admired those who took off on amazing trips, backpacking in different countries and having all these wild and wonderful experiences. I always took note of these people and how much I looked up to them and the way they lived their lives. They were magnetic, inspiring, interesting, and dynamic. How exactly did they do it? Was it the travel and the experiences and knowledge they gained from pushing themselves out of their comfort zones? Or were they always naturally these ambitious, centered, alluring people?
I'm sure there are multiple factors involved here but the point is this: travel shouldn't be viewed as a luxury; it should be viewed as a necessity. There are just too many invaluable experiences travel can provide that we can't possibly have in daily life. And when used in tandem with other personal-development practices, travel can help you become that person you know—deep down—you're meant to be.
Add travel to your self-care regime.
My challenge to you is this: Work on yourself. It's a never-ending journey, and at times it can be awfully intimidating, but trust me—it's worth it. It's worth working through and understanding all those complex layers that have shaped you into who you are.
So from mindfulness, to yoga, to books, to professional help—it's all important and it can all be helpful. I would argue that travel should be part of any list of basic practices that we should all be adding to our self-care or self-discovery regimes. And I have my own story of personal transformation to back up that argument!