Everything You Know About Cranberry Juice And UTIs Was Just Proven Wrong. Here's A New Natural Alternative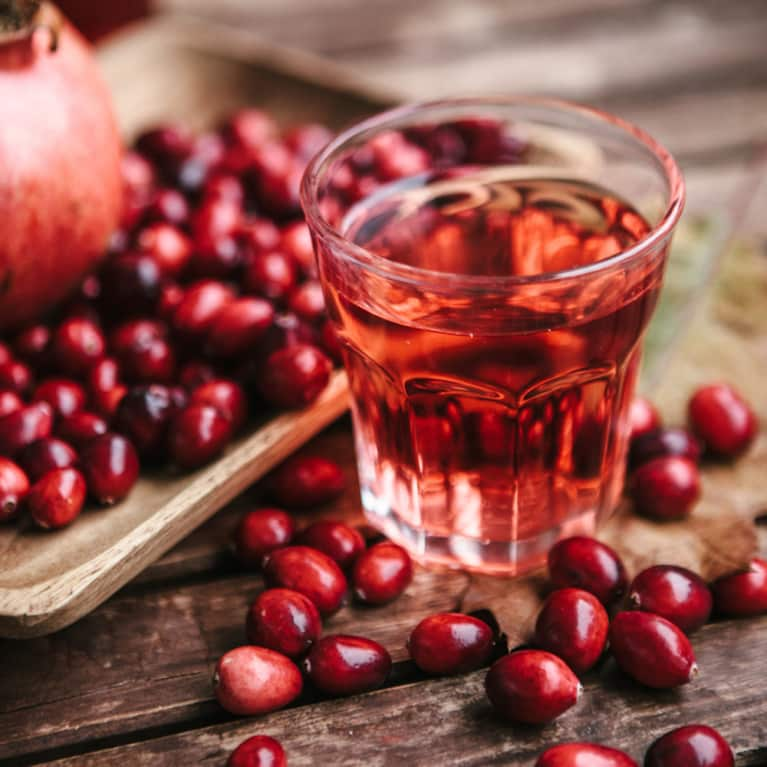 October 31, 2016 — 18:30 PM
Anyone who's had a urinary tract infection (UTI) knows that calling it an "uncomfortable nuisance" is an understatement. And if you are someone who suffers from frequent UTIs with a consistent stock of cranberry juice in the fridge, we've got some news for you.
When it comes to treating UTIs, cranberries are out.
Although previous research has suggested otherwise, a new study showed that taking two cranberry capsules a day for a year had no effect on the presence of UTI-causing bacteria or number of UTIs experienced by participants. 29 percent of the women who took a cranberry supplement had positive tests for UTI-causing bacteria compared to 29.1 percent among women who did not supplement, which strongly suggests that cranberry juice and cranberry supplements aren't actually helpful when it comes to preventing recurrence of UTIs.
Each daily dose contained 72mg of active proanthocyanidin—the equivalent of 20 ounces of cranberry juice. Almost 200 women were included in this double-blind, randomized, placebo-controlled study and all results were statistically significant.
For those of you lucky enough to never experience a UTI, cranberries have long been promoted as a natural way to prevent and heal them. Evidence was based on the theory that proanthocyanidins—plant proteins in cranberries—are able to interfere with the ability of bacteria to adhere to cells in the urinary tract where they cause an infection. Not sure where to turn? Keep reading.
Meet D-Mannose, your new natural UTI remedy.
Thankfully, there's a lesser-known but more effective alternative way to treat UTIs naturally. If you are someone who suffers from UTIs, new research suggests a promising new remedy for preventing and treating urinary tract infections.
D-Mannose is a naturally occurring monosaccharide (basically, a sugar) that helped alleviate symptoms and prevent future UTIs. It's actually not that sweet, and simply looks like an extra fluffy protein powder. While the study was small, results showed that supplementing with D-Mannose significantly improved UTI symptoms, helped resolve infections, and improved patient quality of life. When D-Mannose was continued over a six month time period, only 4.5 percent of the women had recurrent infections, compared to 33.3 percent in the group who did not supplement with D-Mannose.
The jury is still out on D-Mannose, but we've got our eye on it.