Is Your Rug Toxic? How To Find A Greener Alternative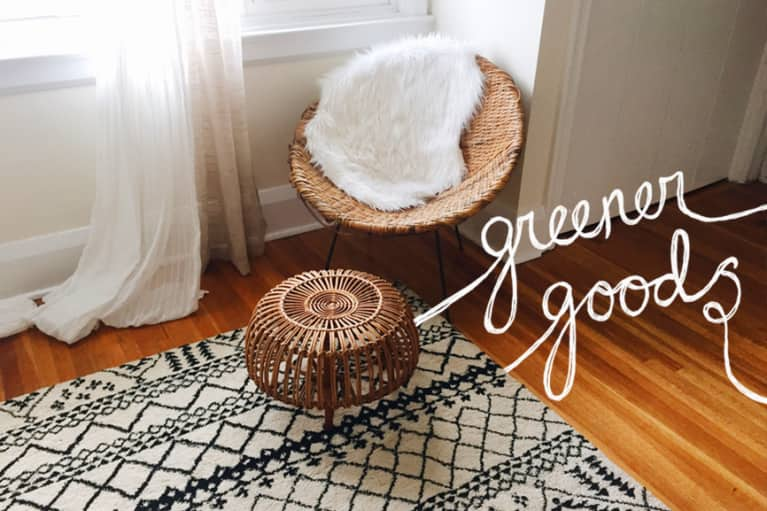 Our editors have independently chosen the products listed on this page. If you purchase something mentioned in this article, we may
earn a small commission
.
Our new mindful shopping series will help you sift through the overwhelming variety in stores today and home in on the products that deserve your attention. We'll be highlighting household staples that are just as easy on the eyes as they are on the planet. Keep checking in every other week for more green goods to add to your home sanctuary.
If you're in the market for a rug, you've likely noticed the overwhelming number of options in every color, pattern, and price range imaginable.
But in the search for a cozy new carpet, it's important to look beyond the design to find a healthy, nontoxic product. Plenty of less-than-healthy floor coverings can reduce the air quality in your home and have a negative environmental impact once they're disposed of.
Volatile organic compounds (VOCs) are chemical gases that can give off some pretty nasty pollutants. Emitted by all types of home staples from paint to mattresses, they have been linked to everything from itchy noses to headaches to nausea. According to the EPA, VOC concentrations can be up to 10 times higher indoors than outdoors.
And why, you might be wondering? Well, synthetic fibers—which are used in many upholstered fabrics and other home textiles—are often petroleum-based and made with chemical flame retardants and stain treatments that give off the gas, even when they're not in use. Since rugs are often placed in high-traffic areas of your home, it's important to make sure that they stand up to the wear and tear without emitting harsh chemicals that can have adverse health effects on your family and pets.
If this all sounds overwhelming, fear not! A few simple tweaks to your purchasing patterns can make the whole process easier and help make your home a safe, relaxing space.
So, how can you find the one? The easiest way is to stick with sustainably produced natural fibers that are biodegradable and won't emit gas. Materials like jute, seagrass, bamboo, wool, and organic or recycled cotton are cleaner alternatives to polyester and nylon, and they all add a beautiful textural element to any room.
Extra Décor Tip: If you're shopping for something secondhand, try local thrift stores, swap sites, or Craigslist. Or, check sites like Chairish or eBay for kilim or dhurrie rugs, which tend to be made of natural fibers like cotton or wool and are often one-of-a-kind patterns. Type in search terms like "100% wool Turkish rug" or "100% wool Oushak rug" for hundreds of beautiful, traditional color and design choices.
As you browse, check to make sure that your rug's backing or mat is eco-friendly as well. Look for the Carpet and Rug Institute's Green Label Plus certification, or simply skip synthetic latex, plastic, and foam rubber in favor of natural latex.
And finally, as with all items you bring into your home, consider the entire life cycle of the rug and the resources it takes to get it to you. Having a new rug shipped from halfway around the world uses up precious energy while buying something pre-owned from a local shop or neighbor will have a lower environmental impact in the end.
Now that you know what you're looking for, it's time to shop! Here are a few of our top underfoot picks: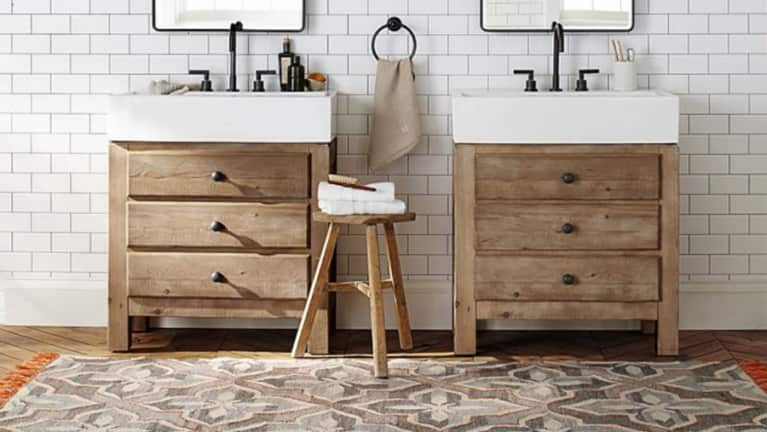 Made from recycled materials and available in two beautiful color palettes, this option starts at $149.
Bambeco Jute Seascape Rugs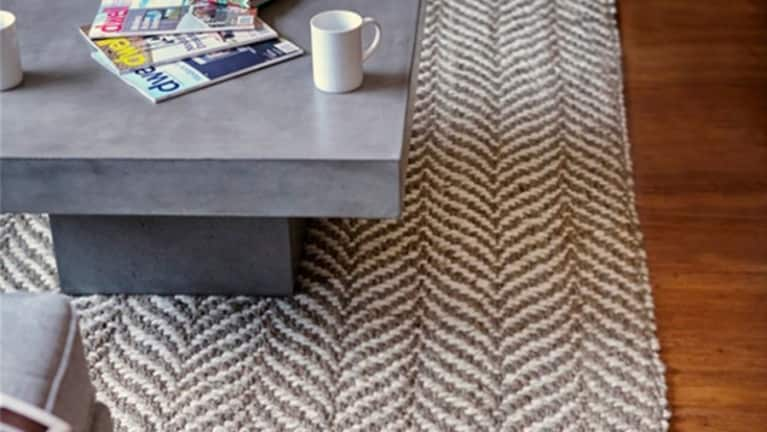 Made of pure sustainable jute, this neutral, subtly patterned piece works with almost any décor. From $375 for a 5-by-8-foot.
Pottery Barn Cyndy Kilim Recycled Yarn Indoor/Outdoor Rug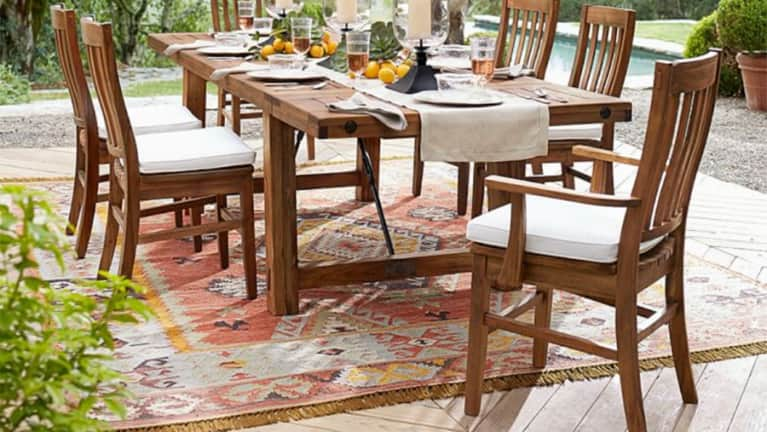 This versatile option is made from recycled materials and reversible for twice the wear both indoors and out. From $47 for a 2-by-3-foot.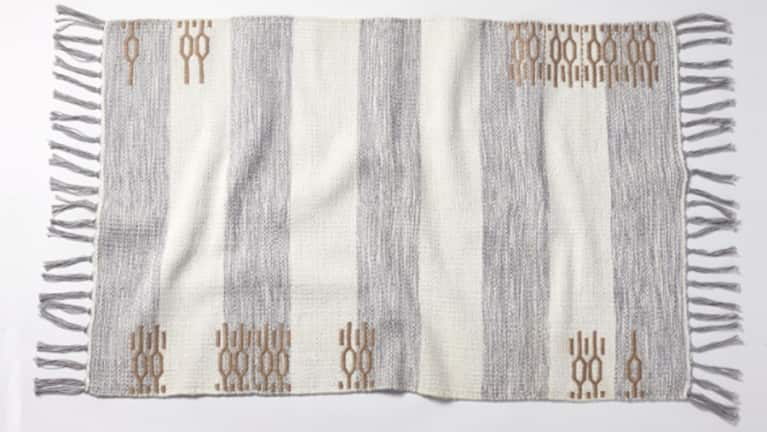 Made of 100 percent GOTS-certified organic cotton, this lovely option goes for $68 for a 2-by-3-foot.
West Elm Sweater Wool Rug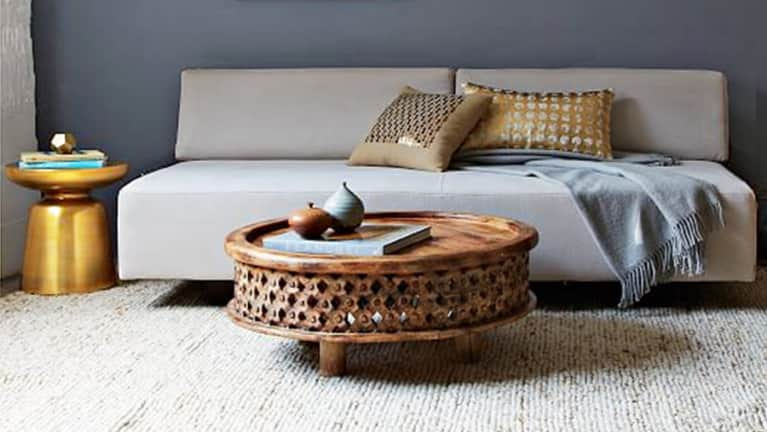 Handspun and handwoven by artisans in India and made of 95 percent wool and 5 percent cotton, this West Elm rug goes for $99.99 for a 3-by-5-foot.
Hook and Loom Eco Cotton Rugs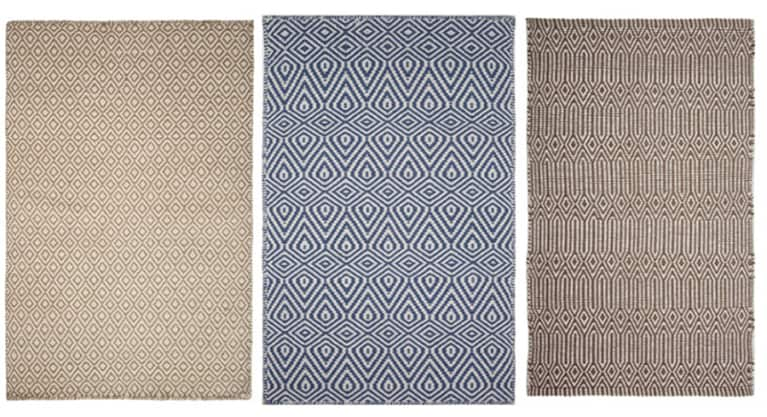 All of Hook and Loom's colored yarns are crafted from recovered textile fibers, and their rugs are handwoven on wooden looms without dyes or chemicals. Choose from a wide variety of colors and patterns from $28 for 2-by-3-foot.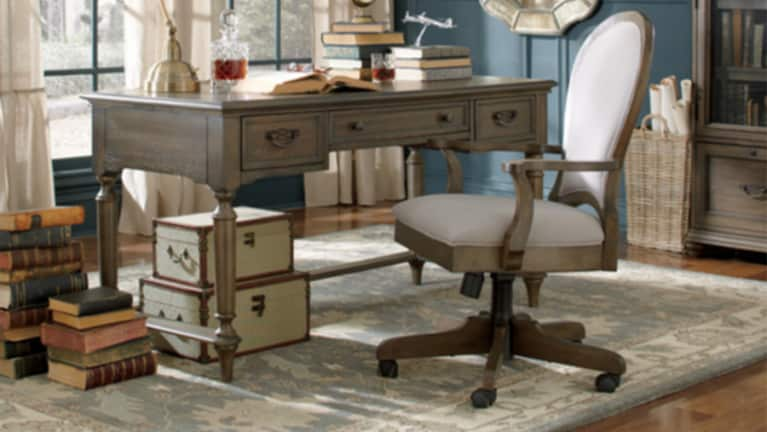 Made of 100 percent wool with a cotton backing, this traditional print sells for $67 for a 2½-by-4-foot.