Rock-Star M.D. Sara Gottfried On Her Favorite Tricks To Stay Healthy And #Wellth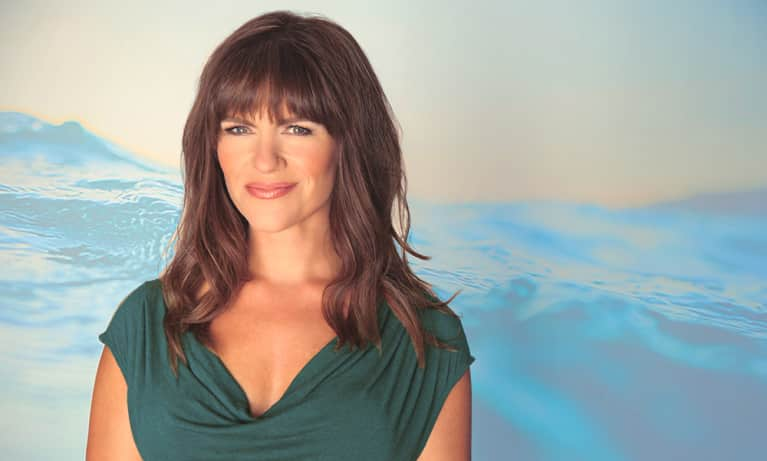 Our editors have independently chosen the products listed on this page. If you purchase something mentioned in this article, we may
earn a small commission
.
I've spent the past year thinking a lot about "wellth" — the idea that success is found in a lifestyle devoted to mental, physical, and emotional health. (I even wrote a book about it.) In this new series, we're celebrating visionaries who embody what it means to be wellthy.
mbg: Favorite way to sweat?
SG: I'm writing my next book on my treadmill desk, so I walk (and intermittently run and sweat) about 5 to 10 miles per day. Forrest yoga four days per week, and the Dailey Method triumvirate: Dailey Cycle (spin with Pilates alignment), Dailey Barre for weights and lengthening, and Dailey Interval for burst training.
Favorite healthy place to eat?
I live in Berkeley, California, where my favorites are the locavore restaurant Gather for California fare and a tiny place called Zatar, which serves incredible food from their organic garden cooked by the Iraqi owner/chef. I love Mission Heirloom for the cleanest restaurant food around. But I eat out as little as possible — I think cooking is a revolutionary act essential to natural hormone balance.
Favorite holistic treatment?
What's your favorite way to get some nature?
We go to the Point Reyes National Seashore quarterly. It's our rejuvenation station for gorgeous hiking and landscapes, fantastic food, and the best yoga with MC Yogi.
What does feeling comfortable in your own skin mean to you?
Being connected to my inner divinity, which fills me with grace. That means I act in alignment with my personal integrity and food code.
What does wellth mean to you?
Virgil said the greatest wealth is health, and I agree. "Wellth" for me is a mash-up of gratitude and natural hormone balance, guided by the feminine principle. That means no eating or drinking poisons, and retraining my mind to surrender, accept what I can't change. No poisonous self-talk. Release my constricted spots in my body. Attuning to my energy tank so that I'm always close to full. Most of all: service. It's a paradox, but mission, service, and collaboration in aggregate fill the tank like nothing else. If I have those pieces in place, the downstream results make me profoundly happy.
Any advice for someone who's looking to follow their passion?
I've found that building a life you love is an inside job. It requires listening to that inner voice that sometimes gets tapped out or muted by friends, family, addictions. So stay true to your inner voice and strengthen the ways you listen to it. I didn't figure this out until my twenties when I dropped out of an engineering PhD program that I entered to make my grandfather happy. Now I'm an author, functional medicine physician, and teach women how to balance their hormones — it's definitely a life I love.