This Is The #1 Diet For Overall Health (According To A Panel Of Experts)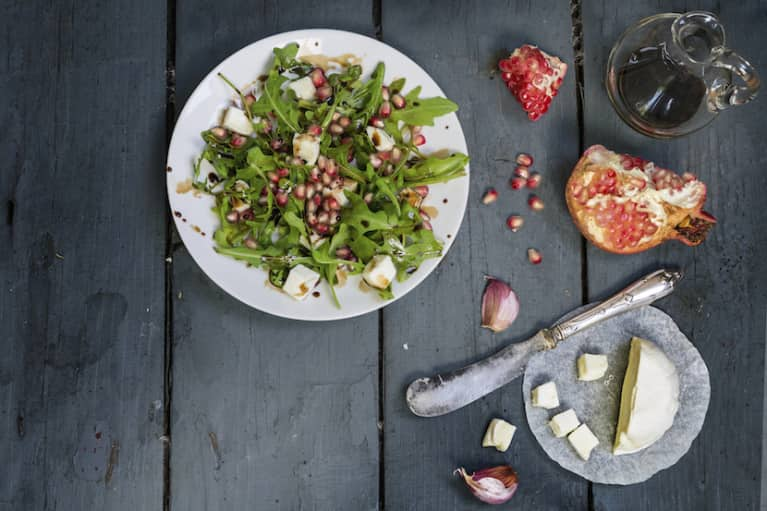 At mindbodygreen, we believe that wellness isn't one-size-fits-all. Whatever mode of eating, moving, and breathing works best for you, we support it.
Still, we couldn't help but be intrigued when we saw that the DASH diet was named the "best overall diet" in U.S. News & World Report's annual rankings — for the sixth year straight. So we decided to reach out to Marla Heller, a registered dietitian and the author of The DASH Diet Action Plan, to find out more about the pros of this particular eating plan.
Dietary Approaches to Stop Hypertension — better known as the DASH diet — was originally developed by the U.S. National Institutes of Health as a way to lower blood pressure without using medication. The researchers wanted to take the best of vegetarian and Mediterranean diets to create a plan flexible enough to accommodate the food and taste preferences of most Americans.
Because of those strengths, the DASH diet has been researched like no other diet. Not only has following this eating style been found to lower blood pressure as originally intended (in as little as 14 days), it's also shown to be effective for long-term weight loss and for lowering the risk of type 2 diabetes, stroke, heart disease, and some cancers.
Make colorful vegetables the center of your meal.
What does eating on the plan look like?
DASH is meant to be a manageable method of healthy eating for life. As such, there are no complicated rules, punishing restrictions, or emphasis on trendy superfoods.
Rather, the plan keeps it simple: Make fruits and vegetables the focus of your diet, along with low-fat and nonfat dairy, beans, nuts, and seeds. Moderate amounts of lean meats, fish, and poultry; whole grains; and heart-healthy fats are also included. Finally, the goal is to limit the consumption of sodium, sugar, and saturated fat.
If you're interested in trying it out, here's what else the DASH diet recommends:
Make colorful vegetables the center of your meal. They are bulky, filling, and healthy yet low in calories.
Add lean protein-rich foods to make a meal that satisfies and won't leave you hungry an hour later.
Dairy foods that are low-fat or nonfat boost protein intake, provide key nutrients, and help satisfy hunger.
Add fresh fruits to satisfy your sweet tooth the natural way.
Nuts and seeds make fun snacks, are good for your heart, and help you lose weight.
When you include grains, make them mostly whole grains.
Have at least three meals and one to two snacks every day. Deprivation doesn't lead to lasting weight loss, and you usually miss out on key nutrients.