Ayurvedic Secrets for Amazing Skin from a Green Beauty Entrepreneur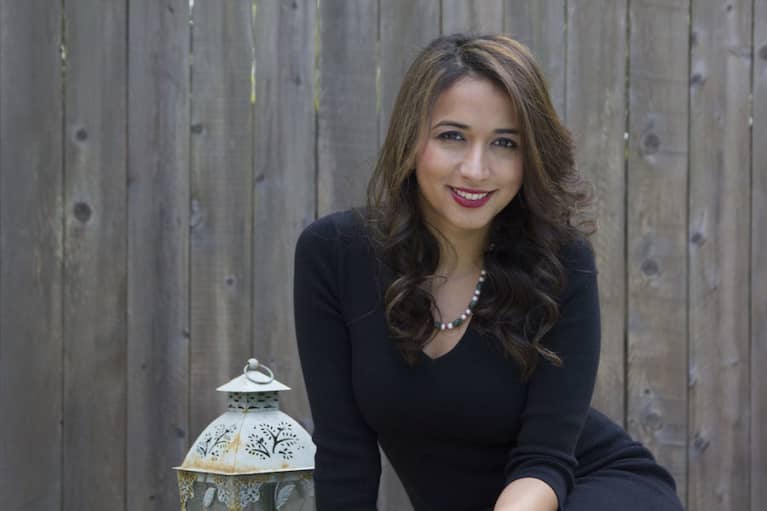 As the founder of Uma Oils, a skin care line based on Ayurveda, Shrankhla Holecek knows what tricks, foods, and ingredients are key to seriously great skin. Here's a peek into her dosha-fueled self-care routine.
Ayurveda is, quite literally, the science of life. (That's what the word means in Sanskrit.) So it makes sense that an Ayurvedic approach to skin care involves lifestyle and diet, right alongside self-care rituals and products.
My own Ayurvedic beauty habits were formed almost unwittingly, having grown up in India in a family of Ayurvedics, though I'll attempt to tease out specific benefits below as I take you through a typical day in the life of my skin.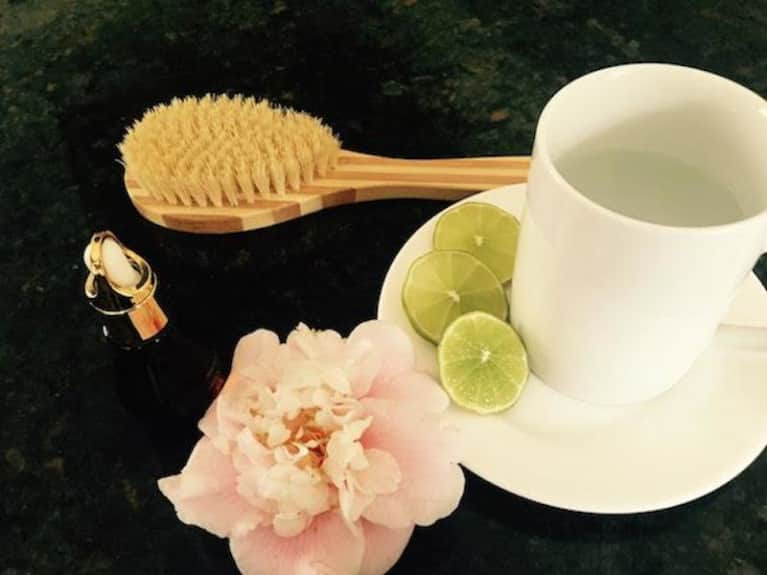 My skin (and body!) complains most when I'm not detoxing adequately, so I integrate some straightforward-but-surefire Ayurvedic detox rituals into my daily routine.
I start with scraping my tongue after brushing, and rinsing my eyes with cool water. The first thing I consume is a cup of warm lemon water. As often as I can, I practice oil pulling (I do it while I'm showering, so it saves me time) using sesame or coconut oil.
Finally, I dry brush for about five to seven minutes before showering, starting with the back of my legs and going all the way up my back.
There's simply no better way to cleanse your lymphatic system (and fight cellulite!).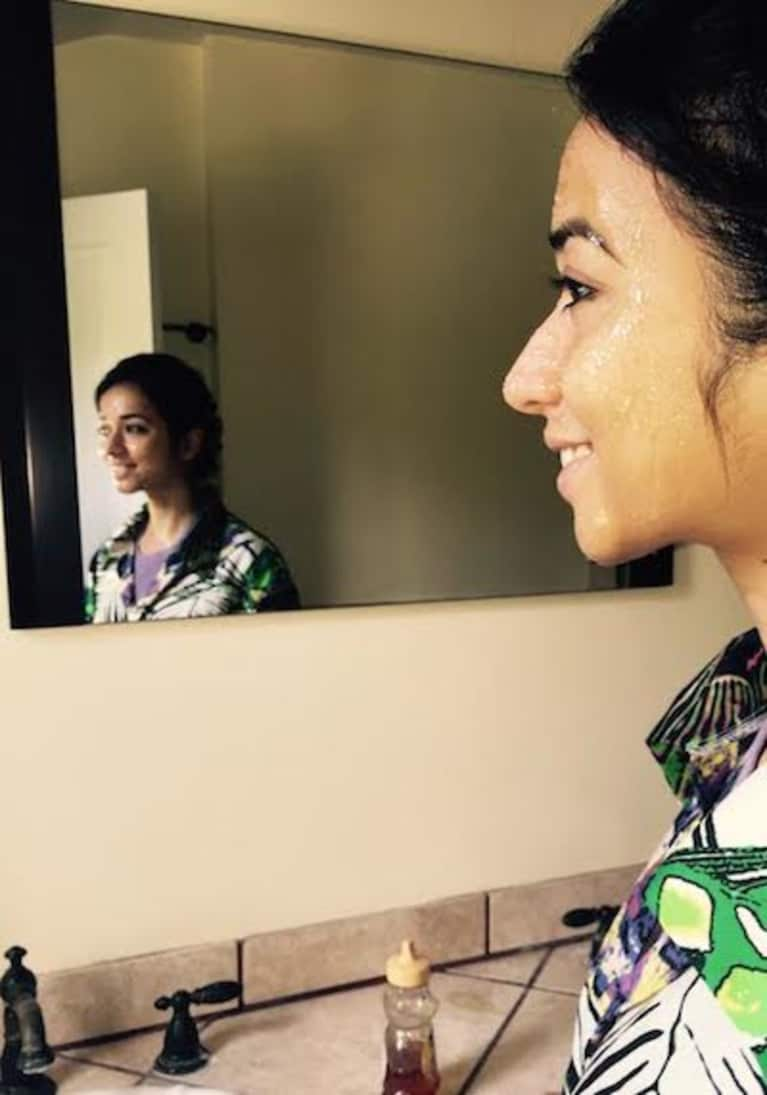 I try to limit chemicals in my skin care rituals, the primary reason being that my skin is so much less sensitive or allergic to natural ingredients. I rarely use a store-bought face wash, choosing age-old Ayurveda favorites instead!
In the morning, I'll apply a layer of organic honey on my face before jumping into the shower, then let the steam go to work. Just before I finish, I remove the honey with a warm washcloth and finish with a cold facial rinse.
Then I use rosewater or cucumber water as toner and I use about four drops of Uma's Face oils while my skin is still moist.
Sunscreen tends to be my one synthetic exception since there's nothing I've found that works and is completely clean, but I believe the benefits of sunscreen outweigh the risk!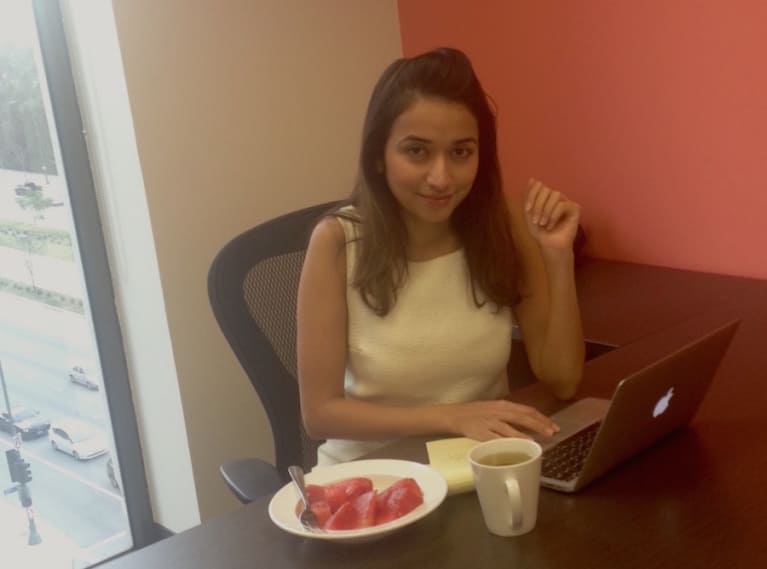 Once out the door, I don't fiddle much with my face throughout the day, though I do follow Ayurvedic guidelines of eating for healthy skin.
My dosha type is Pitta, with thin skin prone to sensitivity and environmental aggravation, so I try to consume foods that keep my dosha in balance. I stay away from excessively spicy (which is hard, being Indian!) or sour foods and instead stick to sweeter varieties of fruit like watermelon and pineapple (which are also excellent fruits to sneakily up your skin-restoring water intake).
I do my best to drink a cup or two of green tea every day since it agrees with me better than coffee and is loaded with antioxidants.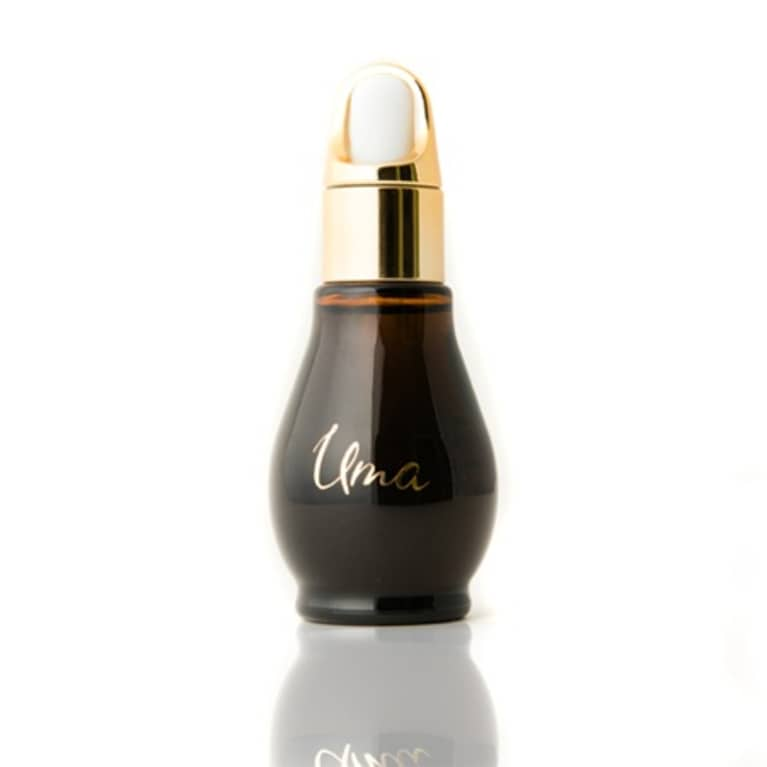 I typically work out once a day, and it should come as no surprise that getting your heart rate up means better circulation and natural detox, both excellent for skin.
But all that sweat can mean clogged pores and bacteria, so my favorite trick is to spend five minutes in the steam room, followed by a face rinse with ice-cold water to zap the bacteria, stimulate your skin, and shrink your pores.
After work, I often find myself at industry happy hours and dinners, with little time to touch up my makeup, so I always keep a homemade spritzer at my desk made from organic rosewater and a few drops of face oil.
The beauty of this blend is that it cleans and refreshes while giving you much-needed moisture that lasts all evening.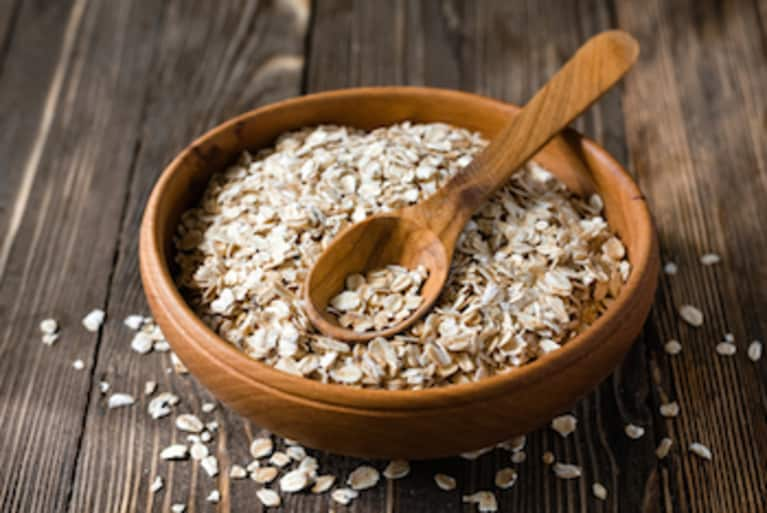 My nighttime beauty rituals are pivotal to healthy skin since skin heals and repairs itself overnight. That's why it's crucial to cleanse well before bed but not to strip your skin or accidentally cause damage or micro-tears. That's why I like nut powders and oatmeal as healthy replacements for synthetic scrubs.
I also use a lot of rose, frankincense, and jasmine extracts in my nighttime skin care, as they're excellent natural agents for cellular turnover and repair. And they're celebrated in Ayurveda for their powers to soothe anxiety and promote calm (who doesn't need that at bedtime?!).
Finally, I try to get a full eight hours of sleep, which brings us to the start of another glorious day!