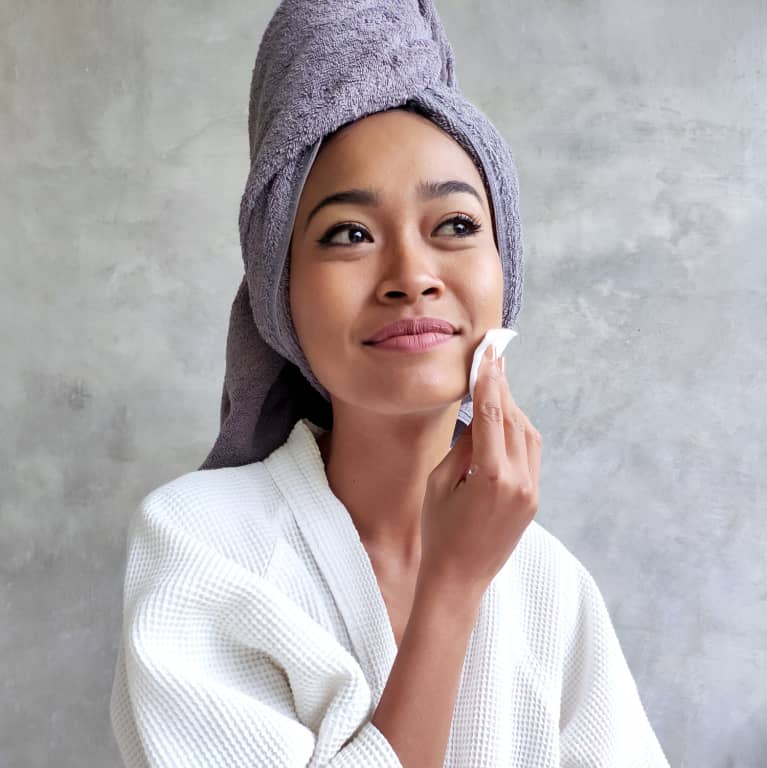 I'm not too proud to admit that I love makeup, especially dark, ink-like liquid eyeliners and jet-black mascara. The only thing I absolutely despise about the stuff is how difficult it is to take off, and the only options you have for doing so are laden with questionable chemicals and can cost as much as a tank of gas. Not only is this stuff probably not great for your general health, but I can't help but wonder what it could do to your eyesight after an extended period of time using them.
So after who knows how much time worrying about what this is doing to my insides, my hippie tendencies finally led me to experiment with some other options:
Here's what I knew:
These over-the-counter removers are always a little oily, and the main ingredient is usually water.
I've tried using just water before, which barely does anything without some seriously aggressive scraping.
Oil alone is too messy and super annoying to work with.
So I went to work and experimented with a few different combos and finally came up with one that really did the trick. AND for pennies on the dollar compared to the brand name ones from the mall.
Here's what you need:
1 ounce rose water
1 ounce jojoba oil (olive, coconut, or argan oil also work well, but jojoba is the closest to actual human sebum)
Combine both ingredients in a container and shake well before using. Then, gently rub the cleanser on to your eyes with a clean finger tip or cotton ball and wipe dry with a clean dry cloth, repeating until all makeup is removed.
This combination is extremely simple, inexpensive, and much more nourishing for your skin than anything else out there.
Have you ever tried this or some other combination that works well? Let me know if you try this and whether it works for you!