What A Gut Expert Eats In A Day For Healthy Weight Management

mbg Founder & Co-CEO
By Jason Wachob
mbg Founder & Co-CEO
Jason Wachob is the Founder and Co-CEO of mindbodygreen and the author of Wellth.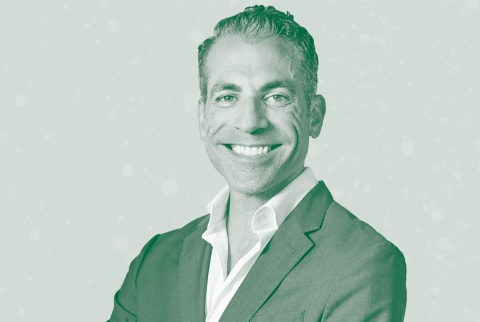 Image by Vincent Pedre / Vincent Pedre
January 5, 2022
We've entered a new year, and for some, enhancing gut health is high on the resolutions list—with weight management and/or bloat reduction as one of the main goals. Now, everyone has a different plan of action for healthy weight support, as everyone has a unique body type, schedule, lifestyle, etc. But nourishing your body with nutrient-rich fuel is a significant part of the process—and who better to grab a gut-supporting menu from than board-certified internist, gut health expert, and mbg Collective member Vincent Pedre, M.D.?
On this episode of the mindbodygreen podcast, Pedre gives us a glimpse into a typical day of eating. "It's my individual approach, what I found works for my body," he notes, but if you're looking for some recipe inspiration in 2022, check out his healthy meals below.
Advertisement
This ad is displayed using third party content and we do not control its accessibility features.
Breakfast
"Depending on how much time I have in the day, I have two main alternating breakfasts," Pedre says. The first? A nutrient-packed smoothie: In addition to a high-quality protein powder, "I'll throw in blueberries, I'll throw in some greens, I'll put in some hemp seeds," he explains. "Another day I might put in some pecans or macadamia nuts." The exact recipe varies from day to day, but he always includes a healthy mix of fiber, protein, and healthy fats. "That's one breakfast I might have if I've got to head out the door quickly," he adds.
On slower mornings, Pedre loves a hearty avocado toast: "I'll have pasture-raised eggs either from the farmers market or from the health food store that are rich in omega-3s, and I'll put those on a gluten-free toast." He prefers the gluten-free bread from Meredith's Bread or a pumpernickel loaf from Simple Kneads. After toasting a couple of slices, he'll spread on some coconut oil, top it with a sunny-side-up egg (the yolk runny) and some avocado. "That's my alternate breakfast when I need something a little more substantial," he notes.
Lunch
"Lunch is going to be pretty low-carb, high-vegetable," says Pedre. "Maybe some protein with it." In terms of his favorite veggies, Pedre has previously raved about prebiotic-rich dandelion greens: "In fact, 24% of these leafy greens' total weight is prebiotics, and they are also great for liver and kidney detoxification," he writes for mbg. And like most gut health experts, he is quick to praise cruciferous vegetables (broccoli, cauliflower, cabbage, etc.) "Researchers found a significant difference1 in the gut bacterial community among participants after 14 days of eating liberal amounts of cruciferous vegetables, compared with a fruit- and vegetable-free diet," he writes.
Advertisement
This ad is displayed using third party content and we do not control its accessibility features.
Dinner
Most of his carbs make their appearance at dinnertime (he's a fan of slow carbs, like sweet potatoes and butternut squash). "I have a 17-year-old boy who plays volleyball, and he's 6-foot-5 and trying to gain weight and put on muscle," Pedre notes. "So there's always some carb put in there, but there's always a salad. There's always some sort of steamed vegetable and some humanely raised, grass-fed, hormone-free, pasture-raised protein."
Again, the specific menu may differ from day to day, but if you generally subscribe to this outline, Pedre says you should be full and satisfied. "If you have a well-rounded dinner plate with protein, fat, complex carbohydrates, vegetables, and salad, that fills you up," he says. "If you finish eating dinner by 7:30 and don't eat anything until the next day, that overnight fast is really important for balancing blood sugar." But if you're craving an after-dinner treat? Go ahead and have that dessert—perhaps opt for these decadent chocolate recipes that won't spike your blood sugar (at least, not as much).
The takeaway. 
Everyone's body is unique and responds differently to various foods and eating schedules. But if you want to model your menu on a gut health expert's, feel free to use Pedre's plan as a guide. Overall, though, "you can't go wrong if you go more plant-based," he says. So if you're adding more veggies to your plate, you're on the right track.
Enjoy this episode! And don't forget to subscribe to our podcast on iTunes, Google Podcasts, Spotify, or Amazon Music!