This Workout Has Been Pinned Over 50,000 Times—But Does It Work?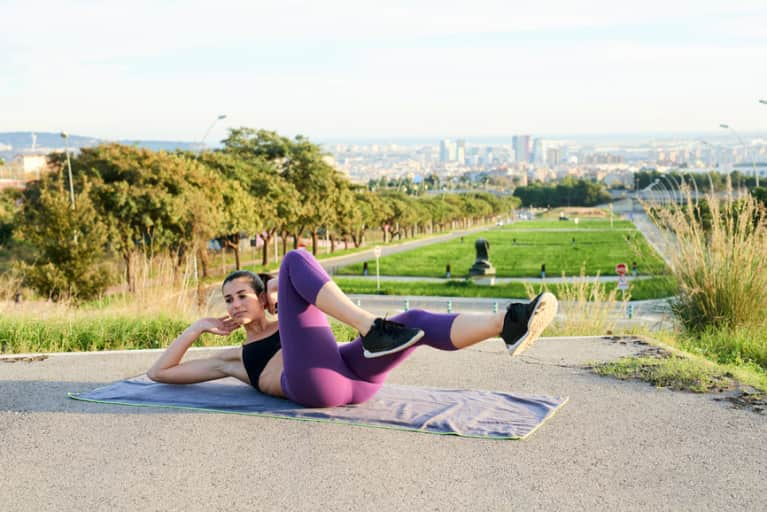 Whether you enjoy sampling a variety of barre and boot camp classes or you've been going to the same yoga studio for years, there's a lot of mixed information out there about the best workouts for your body and mind. While there's no perfect answer to that—except that you need to figure out what type of exercise makes you the happiest—it's hard to weed through it all when you're getting workout ideas not only from the classes you go to but from apps, Instagram, and Pinterest.
While sifting through Pinterest this week, one particular workout caught my eye: A "Butt & Gut" workout that's been pinned over 50,000 times. The layout of the workout is simple, and the exercises are easy to understand. Take a look: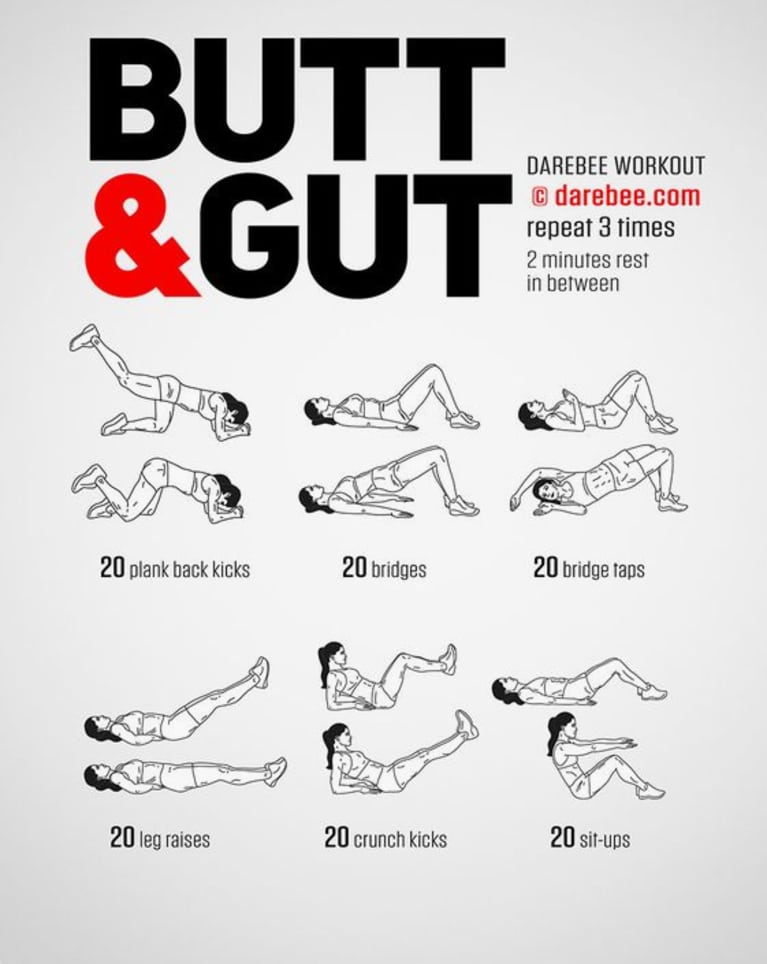 While I'm not one to focus on perfectly chiseled abs or a toned, perky butt, I had to wonder: If it's been pinned that many times, it has to be one of the most effective exercise routines out there, right? Surely it had to lead to a firmer butt and stronger core.
From my perspective, this workout isn't the best one out there, but it's pretty good. The butt exercises are some of my favorites, but the ab exercises left me wanting more. I'm specifically wary of situps (they hurt your neck!), and none of these exercises focus on your obliques or strengthening your lower back, both of which are important for overall core health. I tried this workout myself and was a little bit sore in both targeted areas the next day, which is always a nice sign of progress.
Next, I decided to take this one to the professionals: two of mbg's most trusted personal trainers, Krista Stryker of the 12-Minute Athlete and John Cianca, an Equinox group fitness instructor.
Krista's a fan. "The workout is simple, but it will definitely help to build a stronger butt and core. But if you're looking to lose body fat, you'd ideally combine it with some kind of cardio (interval training would be ideal) since the workout won't end up burning many calories by itself," she explained. "Or you could do a workout like this one to work everything at once and get your heart rate up at the same time."
John liked it as well but admitted he wanted more from it. "I think all the exercises are great if done with proper form," he noted. "I would love to see a description of where to initiate movement and how I can modify and progress the movement."
If you ask me, no workout is complete without a strong mental aspect. So if this workout doesn't do it for you, consider supplementing it with a trampoline class, a head-clearing run, or a yoga class.
Want more booty and core workouts? "Try These 9 Easy Exercises For A Great Butt," "6 Core Exercises You Haven't Tried Yet," or "8 Moves For A Total Body Workout You Can Do Anywhere."